Nessly's 'Standing On Satan's Chest' Project Is Finally Here
Featuring guest appearances from Lil Keed, 6Dogs, Killy, Yung Bans, Lil Yachty and more.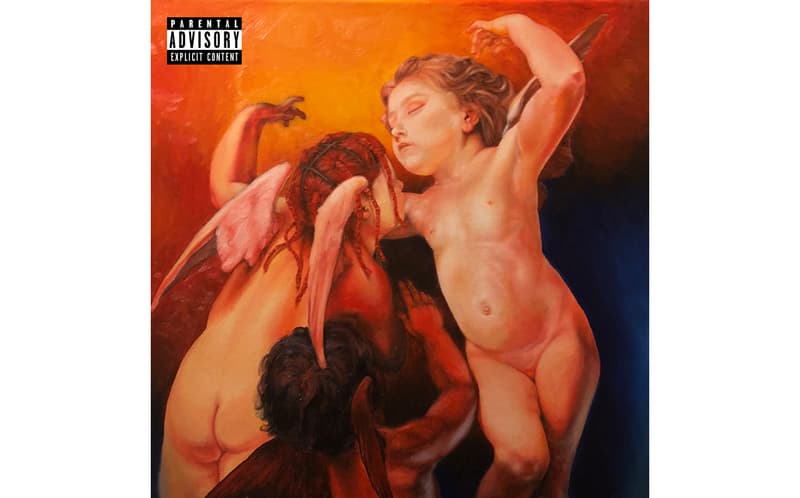 Nessly's Standing On Satan's Chest is finally here, premiered exclusively on HYPEBEAST. The 11-song project features guest appearances from Lil Keed, 6Dogs, Killy and Yung Bans, a Lil Yachty verse that shouts out Ariana Grande, Take A Daytrip production, and a sample from Jim Jones' "We Fly High."
The red-dreaded southerner doesn't stop at star-studded features and production, he leans into vulnerability and tackles feelings of loneliness and heartbreak on tracks like, "Ball On You," and "Love You More."
"Standing On Satans Chest is about overcoming adversity, judgement and circumstance," he said to HYPEBEAST. "I feel a lot of people turned their backs on me, when I tore my ACL and took months to heal. It showed me a lot of true colors and opened my eyes. This is my moment to regain control."
The new project is a step forward from Wildflower, Nessly's successful 2018 release. Stream Standing On Satans Chest below.
Standing On Satan's Chest Tracklist & Production Credits:
1. See Me In Your Dreams (prod. by Gold Soul & Luca Mauti)
2. Prairie Fields (prod. by Rex Kudo)
3. County Fair (prod. by Gold Soul & Luca Mauti)
4. Ball On You (prod. by Gold Soul & Luca Mauti)
5. Hairdye ft. Gashi (prod. by KP Beatz)
6. Icy Crucifixes (prod by Take A Daytrip & Russ Chell)
7. Standing On Satan's Chest
8. Freezing Cold ft. Yung Bans & Killy (prod. by Gee Seventeen)
9. Foreign Sheets ft. Lil Keed & Lil Yachty (prod. by Javar)
10. Love You More (prod. by Gold Soul & Luca Mauti)
11. Lock My Door When You Knock