Kid Cudi Joins the Cast of 'Bill & Ted: Face the Music'
Rumored to have a "significant role."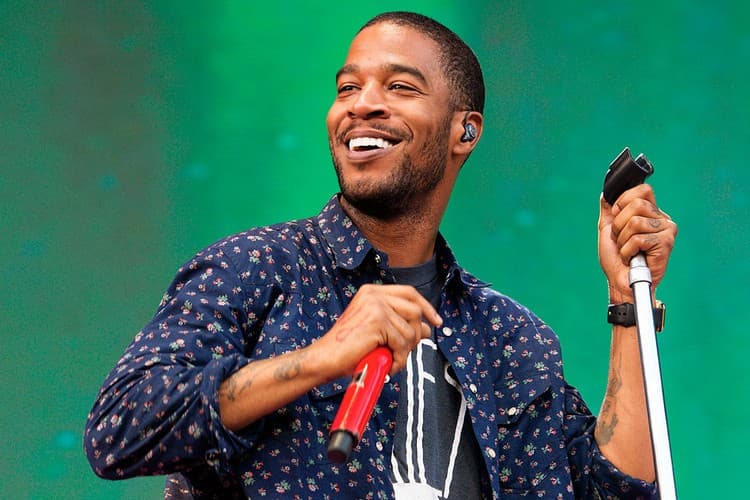 Following the announcement of Kid Cudi joining Gary Oldman and Armie Hammer in Dreamland, it is now being reported that the artist will also co-star in the upcoming Bill & Ted: Face the Music. Although his role has yet to be confirmed, it is rumored he will have a "significant role." The Grammy-winning artist also took to Twitter to display his joy of being part of the film.
Cudi (real name Scott Mescudi) will join stars Keanu Reeves and Alex Winter (who he's previously met before) in the upcoming three-quel. It was recently reported that the daughters of Bill and Ted, played by Brigette Lundy-Paine and Samara Weaving, will make their introduction into the franchise as well. The upcoming movie will focus on a new adventure for the now middle-aged best friends when they're told by a time traveler that only their song can bring harmony and save the universe.
Check out Kid Cudi's tweets below, then take a look at the new trailer for The Shining sequel, Doctor Sleep.
The excellent news continues! @KidCudi joins the cast of Bill & Ted Face the Music. Read the full article on Deadline Hollywood now. Party on, dudes! ?⚡️ https://t.co/a8vZ5Bj00u

— Bill & Ted 3 (@BillandTed3) June 13, 2019
Really excited about Bill and Ted man this is gonna be unreal. These movies were my childhood!! Crazy dude.

— The Chosen One (@KidCudi) June 13, 2019
Hahah yesssss I remember this!! https://t.co/vkGPUCxdH2

— The Chosen One (@KidCudi) June 13, 2019
Holy shit, ran into Alex Winter and geeked out haha huuuuge Bill and Ted fan. Who else is???

— The Chosen One (@KidCudi) March 5, 2014