YG Joins Kalan.frfr on "Right Wit It" Remix
The West Coast upstart is gearing to drop his new mixtape '2 Hunnit Degrees.'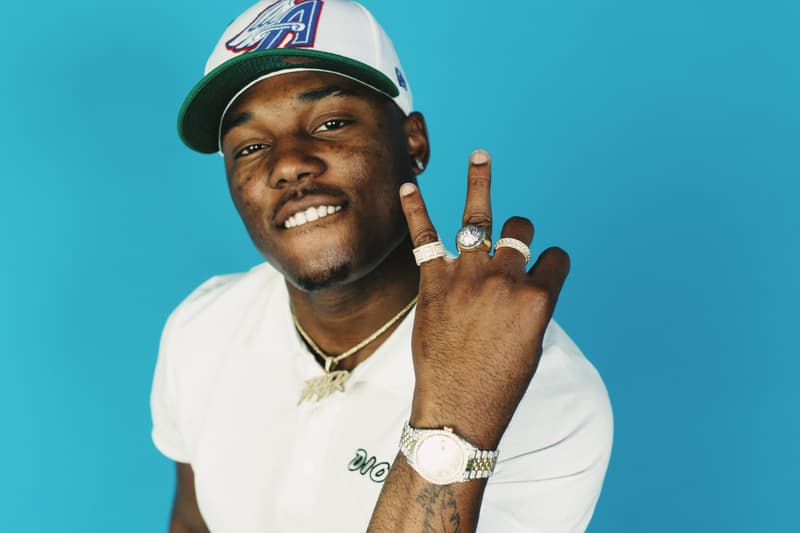 Rising LA-based hip-hop artist Kalan.frfr gets YG to join him for the remix to "Right Wit It." The two Cali natives connect over a chilled-out West Coast production that's perfect for letting the top down on your car and cruising with your crew. Upon meeting YG, Kalan.frfr was honored that the hip-hop superstar was a fan of his music.
"YG remained humble and spoke on my music upon introduction," shared Kalan.frfr to HYPEBEAST. "Just hearing the big homie speak on my music, coming from the same surroundings was major respect alone. The studio session was definitely good energy between us."
He added, "'Right Wit It' wasn't the track that I originally wanted to feature him on, but he wanted to get on that track so we went right to it and knocked it out. The one thing that stuck to me was hearing YG tell me that my artistry is dope and I that I have next for repping the West coast. My focus right now is to keep fueling the game proving why 'I Got Next.' I plan on carrying the torch behind music peers that I look up to and respect in their craft."
Kalan.frfr is gearing up to release his new mixtape 2 Hunnit Degrees. Until that project comes out, bump "Right Wit It" remix below.