Porsche Unveils Customizable "Second Skin" Livery Art Configurator
Prices start at $4,500 USD.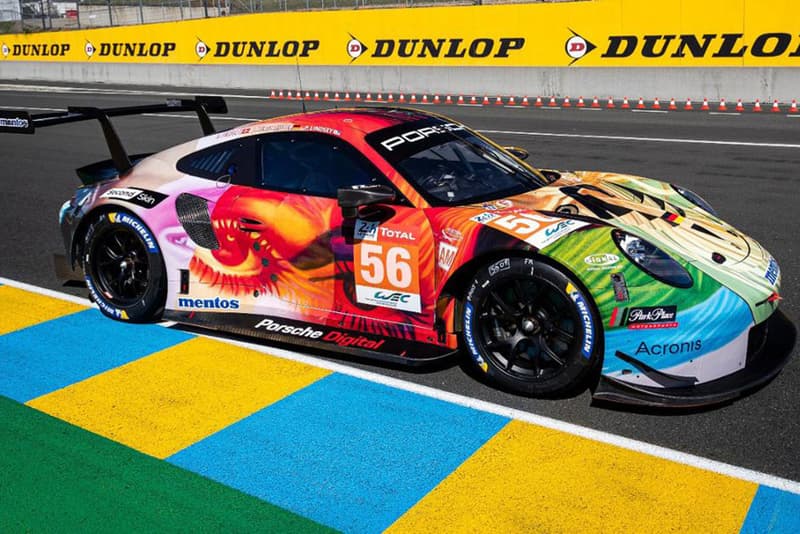 Porsche has launched a customizable livery configurator online for its clients to add their own personal flair to models such as the 718, 911 and Cayenne.
Designs naturally stem from motorsport but will also include liveries inspired by fashion and the arts, which will be applied to cars like a second skin. Buyers will also have the option to completely wrap their motor in previously unavailable Porsche colors, as well as choose looks created by renowned artists, design studios, foil providers and vinyl paint manufacturers.
The livery can be completely designed online in the "Second Skin" configurator either by the buyer themselves or in consultation with Porsche. To showcase the new feature, Porsche has wrapped its race-ready 911 RSR in a design created by the New York-based artist Richard Phillips. His hyper-realistic style wraps the 911 RSR in bold photographic-like designs which combine three of his most popular works.
The cost for a complete vehicle livery starts at around €4,000 EUR (approx. $4,500 USD) and will be live on the specially-designed Porsche "Second Skin" website from July 2019.
More more decal-covered cars, take a look at the off-ready-ready Lamborghini Huracán Sterrato.