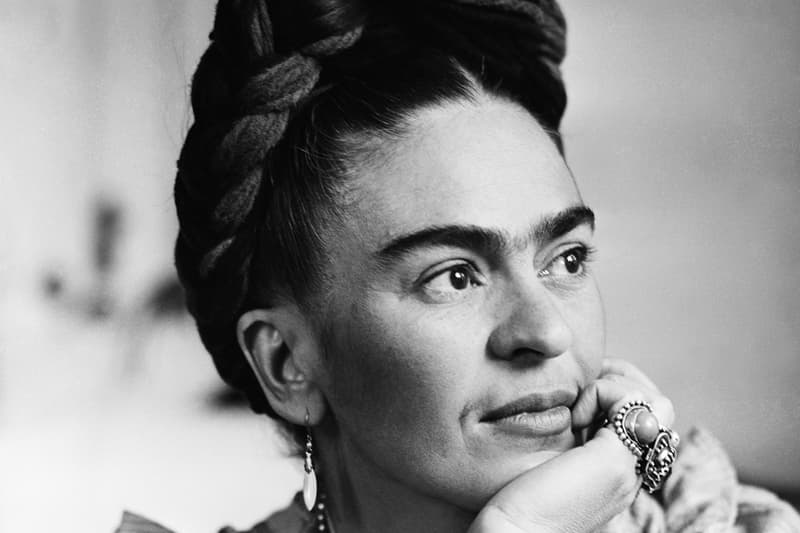 Frida Kahlo's Voice Can Be Heard for First Time Ever on 1950's Radio Recording
Supposedly reading from her essay 'Portrait of Diego.'
---
A recording of Frida Kahlo's voice has been unsurfaced by the National Sound Library of Mexico from a 1955 Mexican radio show. The artist, who died in 1954, is assumed to be reading from her essay Portrait of Diego on El Bachiller, which aired the reading a year after her death.
The tape was found in the archives of late radio star Alvaro "The Bachelor" Galvez y Fuentes and hear Kahlo read an excerpt from the essay which is about her late husband and muralist Diego Rivera. Pavel Granados, head of the national audio archives told a press conference, "Frida's voice has always been a great enigma, a never-ending search… until now, there had never been a recording of Frida Kahlo."
Frida was rarely ever heard to speak as she often featured in silent films and stayed behind the canvas in her difficult marriage to Diego. She is famous for producing her iconic series of self-portraits and her still life work.
In the recording, you can hear Frida Kahlo say,
"He is a gigantic, immense child, with a friendly face and a sad gaze… His high, dark, extremely intelligent and big eyes rarely hold still. They almost come out of their sockets because of their swollen and protuberant eyelids — like a toad's. They allow his gaze to take in a much wider visual field, as if they were built especially for a painter of large spaces and crowds."
The voice is still being studied by experts at the National Sound Library of Mexico, but, it is said to match French photographer Gisele Freund's description of Kahlo: "Frida smokes, laughs, speaks with a warm and melodious voice." Take a listen to the recording for yourself below.
For more on historic art, take a look at the 25,000-pound sphinx statue that is being placed inside the Penn Museum.