MariCar Go-Kart Ordered to Pay ¥50 Million JPY to Nintendo for Intellectual Property Damages (UPDATE)
Concluding that MariMobility has infringed on Nintendo's copyright.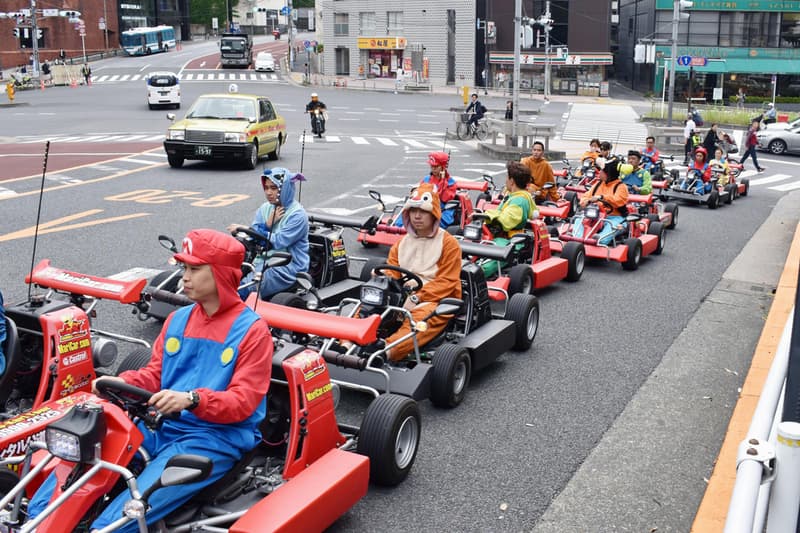 UPDATE: According to a new report, detailed by Anime News Network, the Intellectual Property High Court in Japan has ordered MariMobility to pay ¥50 million JPY (approximately $466,000 USD) to Nintendo. This is up from the ¥10 million JPY (approximately $94,000 USD) that was first announced nearly a month ago.
June 3, 2019: Nintendo's lawsuit against MariMobility has finally got a verdict. The latter appealed against Nintendo's cease and desist order and refused to pay the $90,000 USD in damages, which spurred the Japanese gaming giant to take the case up to the Intellectual Property High Court in Japan. Giving a verdict on May 30, attorney-general Mori Yoshiyuki issued an interim judgment concluding that MariMobility had infringed on Nintendo's copyright and intellectual property rights.
Proceedings will now move on to decide the amount of damages the go-kart business owes to Nintendo, which could potentially end up higher than the original amount ordered. Commenting, Nintendo said: "We will continue to take necessary measures against infringements of our brand in order to protect our valuable intellectual property that we have developed over the years."
ORIGINAL STORY (Oct 16, 2018): It was announced recently that Japan's MariCar attraction that sees tourists donning Mario Kart outfits and driving game-inspired vehicles on the road would be shut down. However, the unofficial Nintendo service remains in business under a new name called MariMobility.
Nintendo handed a cease and desist to the company, alongside an order to pay nearly $90,000 USD in damages for all the accidents tourists have caused in the carts, as well as for intellectual property violation. It is currently unknown if the company has a deadline for when they must stop its service, or if it is ignoring Nintendo's demand altogether. But after these most recent photos, it is speculated the battle between both companies is likely to continue.
Check out some images of folks racing below and share your thoughts.
In related news, images of the alleged Nintendo 64 Classic have surfaced.
朝からマリカー走ってたわ。 pic.twitter.com/vkSuT1NBnf

— UG☆鳳凰 (@UG_phoenix) October 14, 2018
任天堂がマリカーに勝訴してたが、いくら信号が赤だからと言って思いっきりカートから降りて案内役と思われる奴がエンジンかけたまま車から降りて記念撮影してる様な会社はロクなもんじゃねえよ。画像はたまたま俺が撮ったもの。 pic.twitter.com/YOvMB2v0BA

— 釘バットさん (@kugibat) September 27, 2018
打ち合わせの帰りに、、
\( 'ω')/ウオアアアアアア!!!ぉぉスーパーマリオカート軍団に遭遇✨✨✨写真許可貰ったので、ピース頂きました笑 pic.twitter.com/2DjATTvdBd

— KROMY(クロミー) (@kromy1985) October 15, 2018
秋葉原のマリカーさん、敗訴後もふつうに走ってた pic.twitter.com/B4FVSp1SZ0

— ツルミロボ (@kaztsu) September 29, 2018