Drake Announces Two New Songs in Celebration of Toronto Raptors NBA Championship
The Global Ambassador responded to Klay Thompson and gave a post-game interview.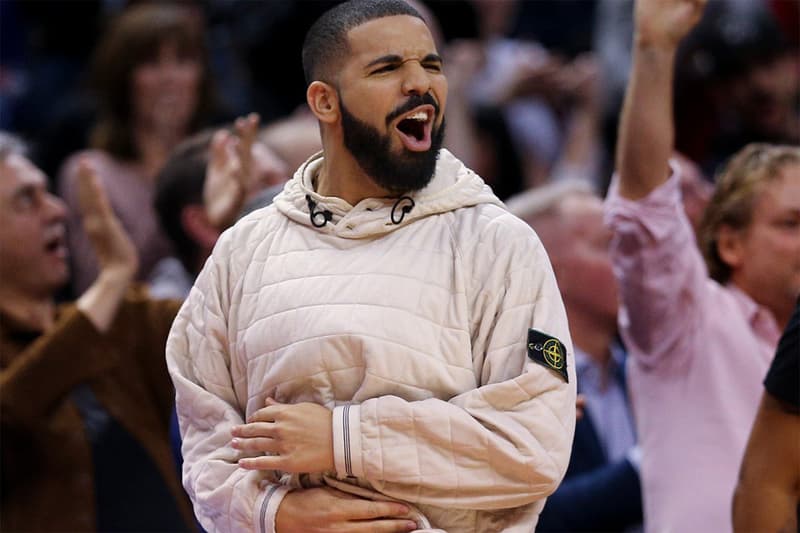 Toronto Raptors Global Ambassador and superfan Drake is celebrating the team's historical win by announcing two new tracks scheduled for June 14. Entitled "Omertá" and the Rick Ross-assisted "Money in the Grave," he dropped the surprise via Instagram with an over-the-top caption, "THE CHIP TO THE 6!!!!!!!!!!!!"
Drizzy also made the news on Instagram Live, mentioning that he's "been waiting to drop it anyway" and that he'll be the one designing the rings for the Raptors. Sporting Raps Championship merch while in Toronto, the OVO founder jokingly calls out people who owe him money for bets they made. He also pokes fun at Klay Thompson, referring to the time the Warriors SG called him a "bum a**" and saying that he'll let that incident go. "Yo Klay, when you're wakeboarding this summer in your Quiksilver shorts, you know what time it is. When you see me, you better wave — friendly, too," he taunts. Moving on, he throws shade on the supposed "Drake curse."
Despite not being at the Oracle Arena to personally witness the championship game, Drake gave an emotional post-game interview touching on the win. "That dynasty's over," he proudly said. "We did what we had to do. Praying for KD, praying for Big Papi, but tonight belongs to Toronto."
Watch Drake's Instagram Live rant and his post-game interview below.
In other news, Joji is back with his first single of 2019.