Universal Music Group Confirms Artists' Original Masters Were Not Destroyed in Warehouse Fire (UPDATE)
As the lawsuit continues.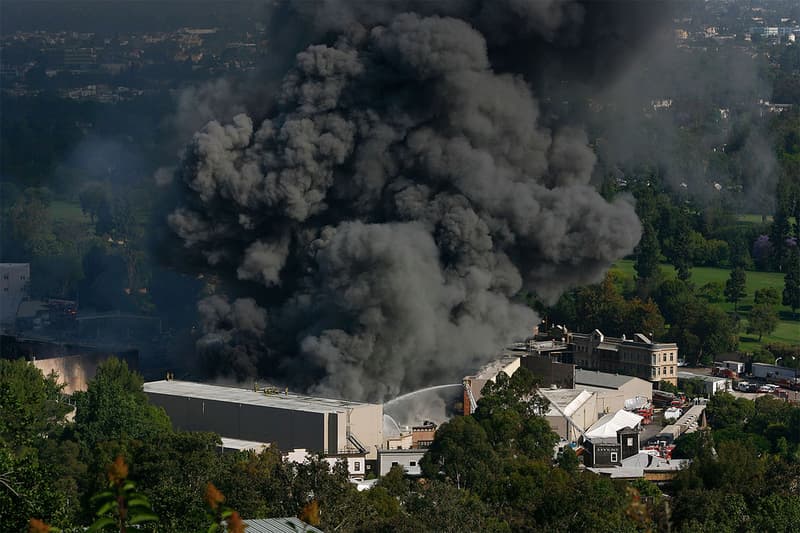 UPDATE (August 20, 2019): Following the amended putative class action lawsuit against Universal Music Group from August 16, the music corporation released a statement accusing the attorneys involved of pursuing legal action without knowing the full details.
"Over a month ago, without even knowing if the 2008 fire on the NBC/Universal Studios lot affected their clients, plaintiffs' attorneys rushed to pursue meritless legal claims," a UMG spokesperson said. "UMG's dedicated global team is actively working directly with our artists and their representatives to provide accurate information concerning the assets we have and what might have been lost in the fire. Even though our work is not yet complete, we have already determined that original masters for many of the artists named in the lawsuit were not lost in the 2008 fire. We will not be distracted from our focus on providing our artists with full transparency even as the plaintiffs' attorneys continue to pursue these baseless claims."
The original class action lawsuit was filed June 2019 and included the estates of the late Tupac Shakur and Tom Petty, Soundgarden, Hole and Steve Earle. However, the revised class action complaint dropped Hole as one of the plaintiffs. "Hole was dropped because UMG is adamant that no Hole master recordings were lost," Ed McPherson, one of attorneys representing the named musicians, explained. "We agreed to drop Hole from the suit pending confirmation of the non-loss."
ORIGINAL STORY (June 24, 2019): The estates of the late Tupac Shakur and Tom Petty, along with attorneys representing Soundgarden, Hole and Steve Earle have filed a class-action lawsuit against Universal Music Group in regards to the destroyed master recordings from a 2008 warehouse fire. According to reports, the lawsuit is seeking "50% of any settlement proceeds and insurance payments received by UMG for the loss of the Master Recordings, and 50% of any remaining loss of value not compensated by such settlement proceeds and insurance payments."
"UMG did not protect the Master Recordings that were entrusted to it," the lawsuit read. Quoting statements from UMG's website, it followed, "It did not take 'all reasonable steps to make sure they are not damaged, abused, destroyed, wasted, lost or stolen,' and it did not 'speak up immediately [when it saw] abuse or misuse' of assets. Instead, UMG stored the Master Recordings embodying Plaintiffs' musical works in an inadequate, substandard storage warehouse located on the backlot of Universal Studios that was a known firetrap. The Master Recordings embodying Plaintiffs' musical works stored in that warehouse were completely destroyed in a fire on June 1, 2008."
The lawsuit also claims that the artists, not necessarily only their clients, were in the dark about their master recordings getting caught in the blaze. "UMG did not speak up immediately or even ever inform its recording artists that the Master Recordings embodying their musical works were destroyed. In fact, UMG concealed the loss with false public statements such as that 'we only lost a small number of tapes and other material by obscure artists from the 1940s and 50s.' To this day, UMG has failed to inform Plaintiffs that their Master Recordings were destroyed in the Fire."
The 2008 fire occurred at a backlot UMG was renting from NBC, and while the incident itself was no secret, the extent of the damages were only revealed in a recent article from The New York Times. The blaze reportedly destroyed around half a million master recordings.
In other music news, Biggie Smalls' "one-room shack" childhood home is looking for tenants.
Join Our Discussions on Discord
The HYPEBEAST Discord Server is a community where conversations on cultural topics can be taken further.