Game Developer Artix to Host Virtual KoЯn Concert In-Game
Promising "the most brutal mosh pit ever."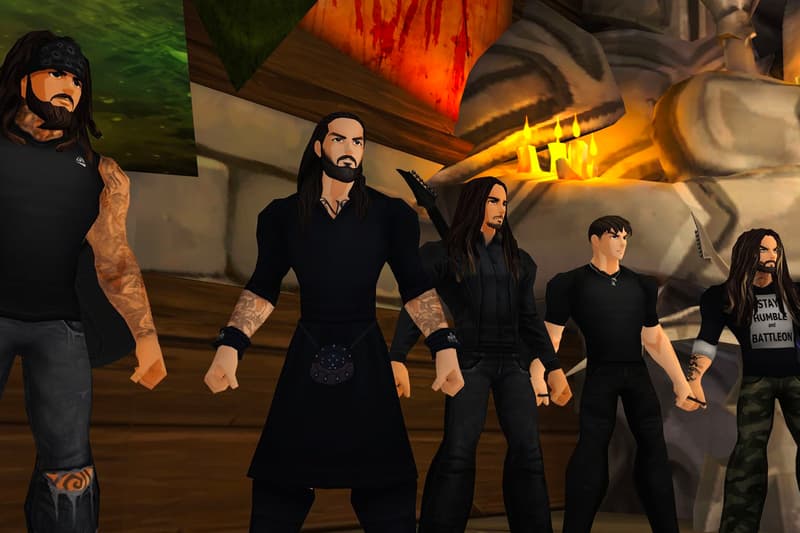 When many Gen Z gamers think of their nostalgic youth they think of one iconic pairing — online video games and hard-slinging metal music. For all those hours spent grinding away finding and discovering loot and leveling characters, high-octane nu-metal would often help in maintaining the rigorous anticipation of finding unexpected, highly-prized in-game goods. In a rather off-kilter move to merge both worlds into one, Warner Music Artist Services and game developer Artix has tapped nu-metal icons Korn for a special virtual concert in two of their game's online worlds. For the first time ever in video game history, the renowned band will take its talent to the virtual worlds of AdventureQuest 3D and AQWorlds for a special performance.
As Artix shares, this is your chance to "get in the most brutal mosh pit ever…and make video game history," going on to share that the band will be "playing the grand opening of the Battle Concert Arena," in its free-to-play MMO games. On top of the performance, fans of Korn will be able to hear a brand new cut off the band's forthcoming album, The Nothing. To make it feel even more like a legitimate performance, the developers have converted each Korn member into video game characters — down to the very tattoos and hairstyles they have.
So, how do you witness the historic event? It's simple — download either of the aforementioned games for free, start a new character, and a "magical concert ticket" will be delivered to your inventory. Simply click the ticket and your character will directly teleport to the concert venue. You can also receive a ticket via an in-game NPC if you already have an account.
The virtual concert begins in both games on August 20th at "Sundown" EST. Full information about the event can be found via Artix's website. Korn's 13th studio album, The Nothing, will release on September 13.
For more related news, $uicideboys and Travis Barker tapped Korn guitarist MUNKY for an EP earlier this year.