The Wu-Tang Clan's New EP Drops This Friday
Based off their Showtime documentary.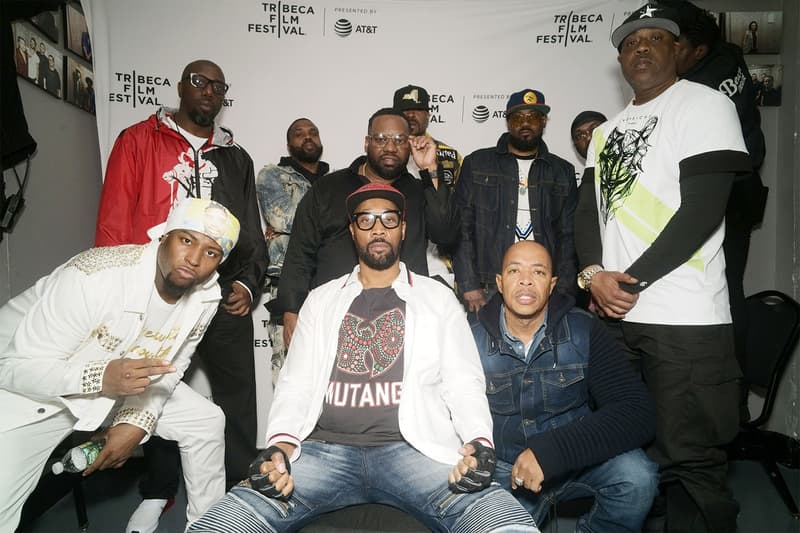 Following the success of their Showtime documentary series and the new episode airing this Friday, Wu-Tang Clan has announced it will release an EP inspired by the show. Named after the series itself, the Of Mics and Men EP is slated to release May 17 in celebration of the group's debut record Enter the Wu-Tang 25 years ago.
Directed by reporter Sacha Jenkins, the documentary showcases a new perspective on Wu-Tang Clan's storied rise to the top of the game in the '90s and the long-lasting reign that followed it. This will be the Wu's first album following the single copy release of Once Upon a Time in Shaolin, which was bought by the currently incarcerated big pharma bro Martin Shkreli.
In other music news, Chance The Rapper, TisaKorean, and Murda Beatz may have a new single on the way.
You've seen episode 1/ Wu documentary by now (and if you haven't, what were you doing last weekend), now listen to the music inspired by the series. On Friday, we're coming with a new Wu-Tang EP from @36ChambersALC and Mass Appeal, so let your boss know you'll be in late to work. pic.twitter.com/9tPXfDnWVv

— Wu Tang Clan (@WuTangClan) May 14, 2019