MARTHA Keep Things Upbeat on 'Love Keeps Kicking' Album
They are currently on the road in Europe.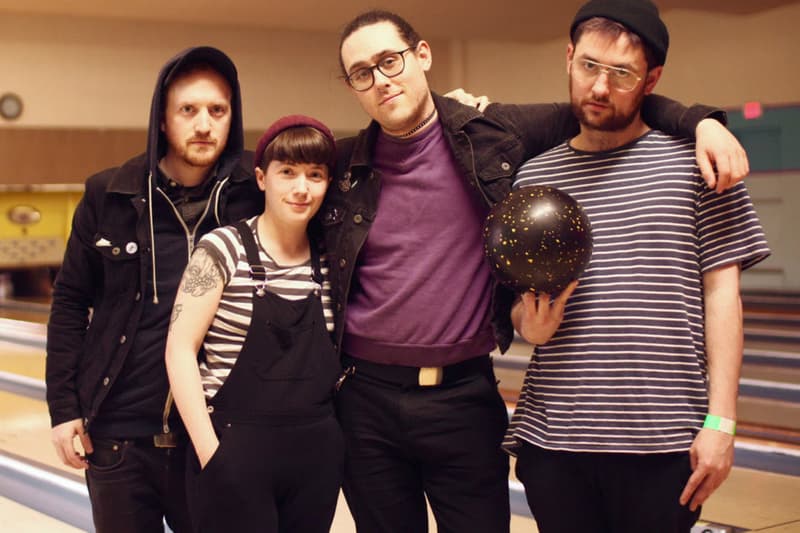 County Durham indie-punks MARTHA drop their latest album, Love Keeps Kicking, a 11-track LP that functions as an upbeat breakup album. On the inspiration behind the project, MARTHA tells NME that it's important to see the light at the end of the tunnel.
"I think it is important to us to always try to find hope in the darkness, definitely," they said. "The album is definitely more somber than previous stuff, and that's partly about heartache coming from breakups of relationships, friendships, loss, and that fits into this wider malaise that seems to be ever present at the minute."
Martha are also currently on their extensive UK / European tour, which sees them play some of their biggest headline shows to date, including sold-out nights in Newcastle, Brighton, Bristol and at The Garage, London on April 16.
Stream the LP below and check out the tour dates.
Tour dates
23 March – ES – Madrid Popfest
06 April – UK – Margate, Elsewhere
07 April – BEL – Antwerp, Trix
08 April – DE – Bochum, Rotunde
09 April – DE – Wiesbaden, Schlachthof
10 April – DE – Köln, Sonic Ballroom
11 April – DE – Jena, Kassablanca
12 April – CZ – Prague – Klub 007 Strahow
13 April – DE- Alte Mälzerei, Heimspiel Festival
16 April – UK – London – The Garage
20 April – UK – Manchester – Manchester Punk Fest
26 April – UK – Bristol – Exchange
27 April – UK – Brighton – West Hill Hall
28 April – UK -Birmingham – Hare & Hounds
3 May – UK – Glasgow – Mono
5 May – UK – Leicester – Handmade Festival
13th July – UK – Cheltenham – 2000 Trees Festival
28th July – UK – Steventon – Truck Festival
29 Aug-1 Sept – UK – Larmer Tree Gardens, End of the Road Festival
8 Nov – UK – London – Heaven