Zion Williamson's Infamous Nike PG 2.5 Receives an Autopsy
The "Blowout" was followed by a full investigation.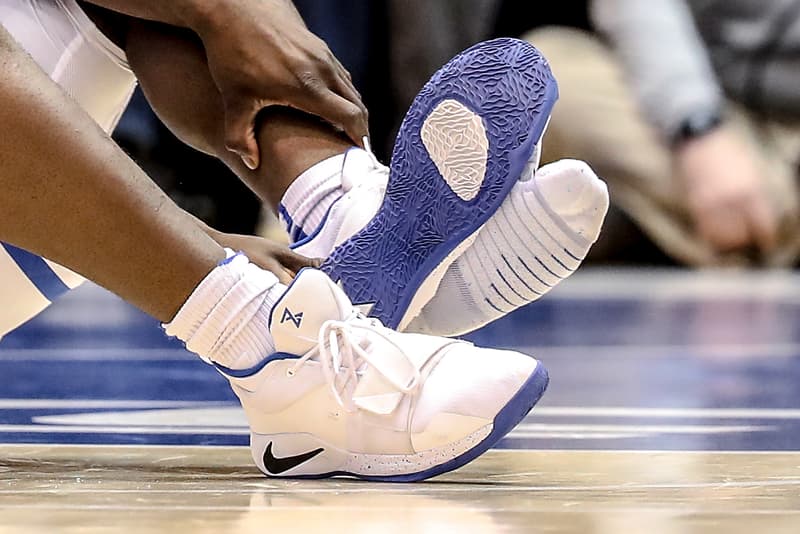 Anyone with an internet connection has probably heard of Zion Williamson's infamous PG 2.5 blowout in February by now — it made headlines everywhere and a range of brands came out to take shots at Nike. In response, Nike crafted Williamson a custom pair of Kyrie 4 to replace his torn sneakers, and famed sneaker designer Tobie Hatfield spoke about the unfortunate event for the company too.
Discussing the protocol for the company when a malfunction like Williamson's one occurs, Hatfield said that incidents like these are taken very seriously by Nike. They actually perform a full autopsy on the broken shoe to investigate and discover the root of the problem: "We basically go through what's called an 'autopsy' of the shoe. Any shoe that has issues or potential issues, we just have to go and find out," the designer commented. "Was there a manufacturing issue, design issue or any of that kind of stuff? It's just a matter of going through the whole shoe and finding out what the issues are and then we go solve them again. It's really no different than how we've been doing it all along."
The sports brand had already flown out a team to Duke to analyze the broken shoe, followed by a trip to China to oversee the production of an improved — and apparently more durable — shoe for Williamson, who already called his new sneakers "incredible." Let's just hope that this time round, the new pair won't fail on him again.
In other sneaker news, Nike has just dropped their new Free Run 5.0 and 3.0.