Offset Confirms 'Culture III' Arriving in 2020
Along with new 'Father of 4' tracks & 'Without Warning 2.'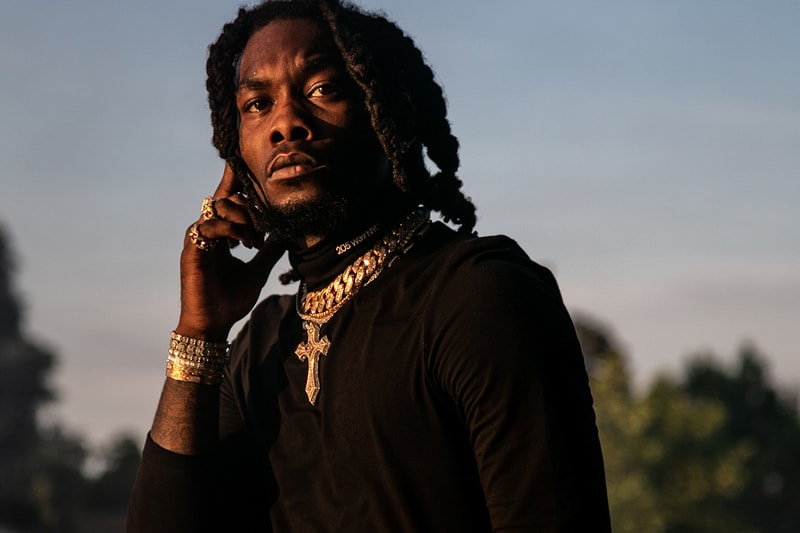 During an impromptu Twitter ask me anything session, Migos member Offset confirmed that the followup to 2018's Culture II will be landing in 2020, delayed from its previously believed 2019 release.
When fans asked him "Wen are the migos dropping their next album?" and "Culture 3 really soon?," Offset simply replied, "Next Year" on the album's "anniversary." Since the release of Culture II, all three members have been busy with solo projects seeing as Quavo's Quavo Huncho landed in October 2018, while Takeoff's The Last Rocket dropped in November of the same year. Recently Offset joined the solo album status earlier this February with Father of 4.
Along with sharing details on the Atlanta trio's forthcoming project, Offset also announced he will be releasing a few new tracks to a "repacked" Father of 4, another collaborative Without Warning 2 album alongside 21 Savage, and confirmed a Migos x Lil Uzi Vert project.
Offset was also asked if fans can expect any upcoming solo albums from the group, to which he replied, "No straight gang sh*t from now on." Check out some of the highlights from Offset's impromptu Twitter session below.
For more on the rapper, take a look at Offset's $3 million USD jewelry collection.
Next year

— OFFSET (@OffsetYRN) March 15, 2019
1000000 probable

— OFFSET (@OffsetYRN) March 15, 2019
IT MIGHT BE IN THE POT 🥘

— OFFSET (@OffsetYRN) March 15, 2019
In a hour lol Otw tho

— OFFSET (@OffsetYRN) March 15, 2019
Next year anniversary

— OFFSET (@OffsetYRN) March 15, 2019
No straight gang shit from now on

— OFFSET (@OffsetYRN) March 15, 2019
Bout to add 4 tracks to father of 4 repackage

— OFFSET (@OffsetYRN) March 15, 2019
Maybe u will see me and Travis soon

— OFFSET (@OffsetYRN) March 15, 2019
Had to turn it in maybe next time

— OFFSET (@OffsetYRN) March 15, 2019
Hell yea real legend

— OFFSET (@OffsetYRN) March 15, 2019
Finishing edits will be. A movie no cap drama and all

— OFFSET (@OffsetYRN) March 15, 2019
Next week???

— OFFSET (@OffsetYRN) March 15, 2019
It's the best thing that happen to me I became a better responsible man for my kids and all

— OFFSET (@OffsetYRN) March 15, 2019