LeBron James Misses the NBA Playoffs for the First Time Since 2005
His eight consecutive NBA Finals run has also been broken.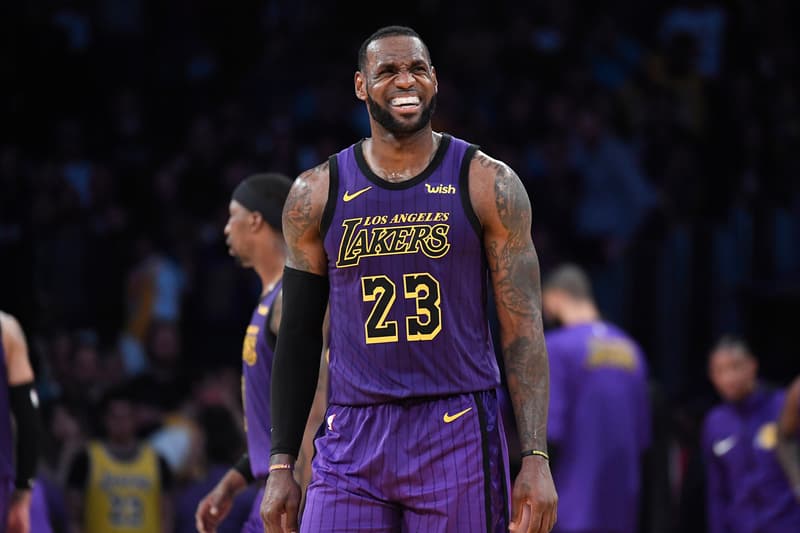 Brooklyn Nets' 111-106 defeat over the Los Angeles Lakers on Friday night has officially kick out LeBron James and his teammates from the NBA Playoffs.
Not only will this be the Lakers' sixth consecutive year to miss the postseason, it will be the first NBA Playoffs since 2005 that LeBron won't be playing in. Along with his 14-year NBA Playoff stretch, LeBron's eight consecutive NBA Finals appearances has also been broken.
Before Friday's matchup against the Nets, the Lakers still had a long shot in making it into the postseason playoffs. However, a strong performance from Brooklyn, and D'Angelo Russell in particular, made sure to kill off any hope left remaining for the Lakers and their fans.
The loss takes the Lakers to 31-41 for the season.
In more basketball news, Lonzo Ball drops Big Baller Brand co-founder over missing $1.5M USD.
Perhaps fitting the Lakers season officially ends against Brooklyn. It was in Brooklyn where LeBron said he'd love to play with Anthony Davis. Postgame, every Laker of note was reading the comments. Season went down from there

— Vincent Goodwill (@VinceGoodwill) March 23, 2019
This year's NBA Finals will be the first without LeBron or Kobe since 2006.

Damn. pic.twitter.com/KyUS6x4sjI

— Thomas Duffy (@TJDhoops) March 23, 2019