COOGI Sues Brooklyn Nets, Nike & New Era Over Biggie Smalls Tribute Jerseys
The brand claims the NBA team stole two trademarked designs.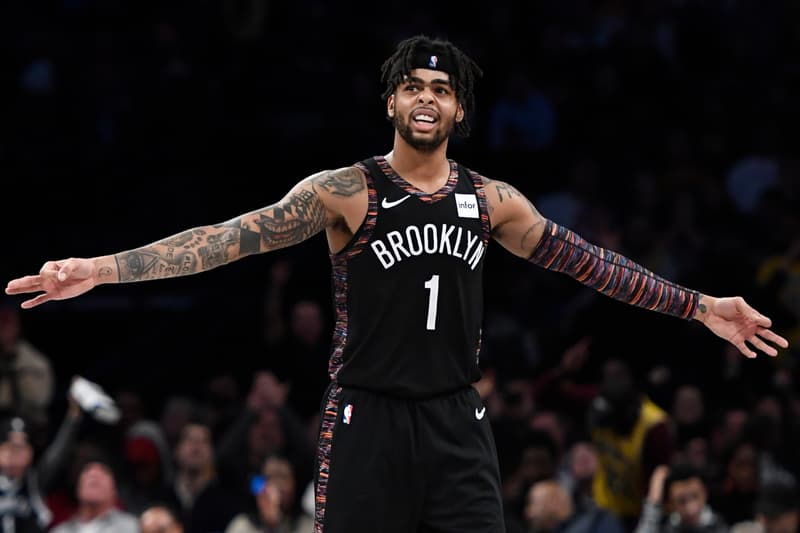 COOGI is calling a foul against the Brooklyn Nets, Nike and New Era over the team's "Brooklyn Camo" uniforms. The "Spread Love" City Edition alternative jerseys stood as a tribute to Biggie Smalls and features a multicolored pattern similar to the Australian brand's signature knitwear from the 90s.
According to the lawsuit, the NBA team copied COOGI 's trademarked patterns "Pea Soup" and "Ricotta." Additionally, it claims that one of the involved parties purchased ads on the specific Google searches "COOGI  Brooklyn Nets" and "Brooklyn COOGI " to redirect users into buying Nets merchandise. "While other colorful and ornamental sweaters have and continue to exist, the highly distinctive and ornamental designs of COOGI sweaters and apparel have become exceedingly famous," the lawsuit said. Biggie became COOGI 's biggest endorser during his time, constantly wearing their offerings and even namedropping the brand in hit songs like "Big Poppa" and "Hypnotize."
NBA spokesperson Mike Bass made a statement regarding the issue, saying, "There is no merit whatsoever to their claims." Rebuttals from the Nets, Nike and New Era are yet to be made, but letters exchanged between the parties attached to COOGI 's lawsuit point that this had been a budding issue since the jersey's debut in November.
In other basketball news, LeBron James' Space Jam 2 has an official release date.