'Business of Fashion' Launches $100,000 USD Prize for Chinese Designers
Reebok will design an exclusive shoe with the six finalists.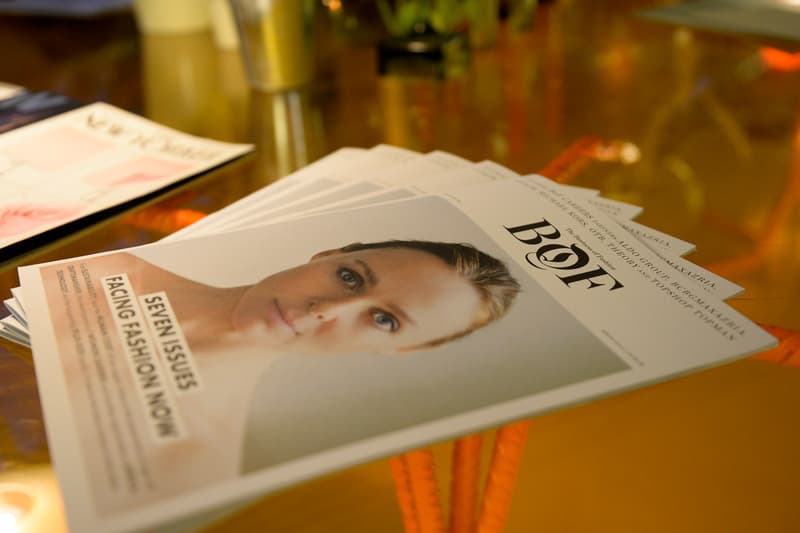 Business of Fashion has launched the first-ever global award for emerging Chinese designers. In partnership with Chinese investor, Wendy Yu, the "BoF China Prize" aims to spotlight under-the-radar talent from the East Asian country and bring their work to "the wider global fashion community in Europe and North America." Six finalists, announced today by BoF, will compete for a $100,000 USD prize and a spot at London Fashion Week in September 2019.
The prize comes after racial missteps in the industry heightened the call for tangible inclusivity. Dolce & Gabbana has been infamous over the years for sparking controversy around the topic, having specifically offended many in the Chinese community with its fall 2018 campaign video that was said to be a tone-deaf cultural interpretation. The BoF China Prize hopes to challenge such prejudices, while fostering up-and-coming designers through funding and mentorship from affiliated companies, including OTB and Reebok. Reebok will also collaborate with each of the finalists on an exclusive limited-edition sneaker.
Market-wise, the timing of the award is consistent with the growth in China — 2019 marks the first time the country is expected to overtake the U.S. as the world's largest fashion market. Additionally, Chinese consumers make up more than a third of luxury goods sales worldwide and that number is expected to increase to 40% by 2024 (which would represent a massive 75% of growth in the total global market).
"There's no denying the collective power, creativity and commercial ambition of this generation of Chinese designers. Not only are these young entrepreneurs aesthetically diverse, they're also crafting distinctive brand identities with international appeal. All of these designers are potential stars," said BoF founder and editor-in-chief Imran Amed.
"China is finally finding its own language, expression and identity when it comes to fashion," stated Yu.
The six finalists include Pronounce, STAFFONLY, PH5, Shuting Qiu, Caroline Hu, and Xu Zhi. They will present their collections at Shanghai Fashion Week on March 29 to a panel of notable industry judges, including Amed, Victoria Beckham, Tim Blanks, Susie Lau and more.
For more fashion news, read about Maison Kitsuné's joint venture with Chinese menswear staple JoeOne.