Maison Margiela Strips Back & Deconstructs for Fall/Winter 2019
Proposing a "new idea of purity."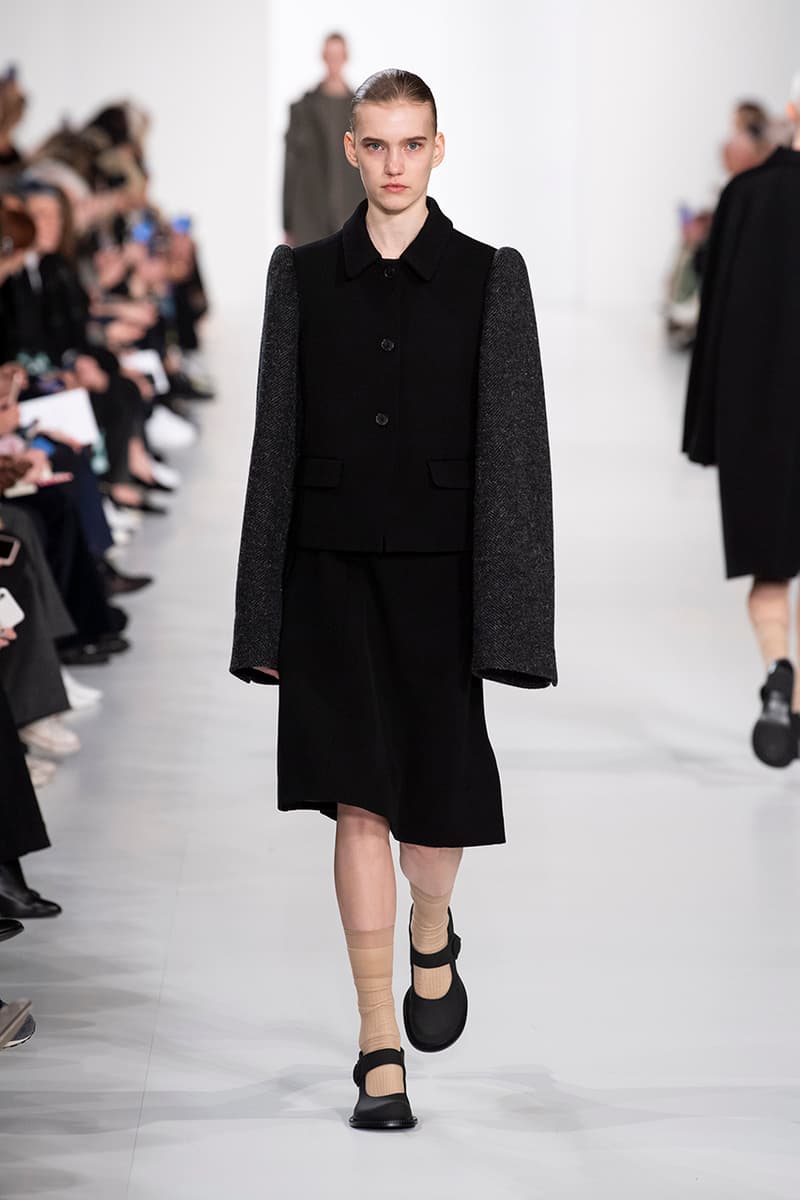 1 of 40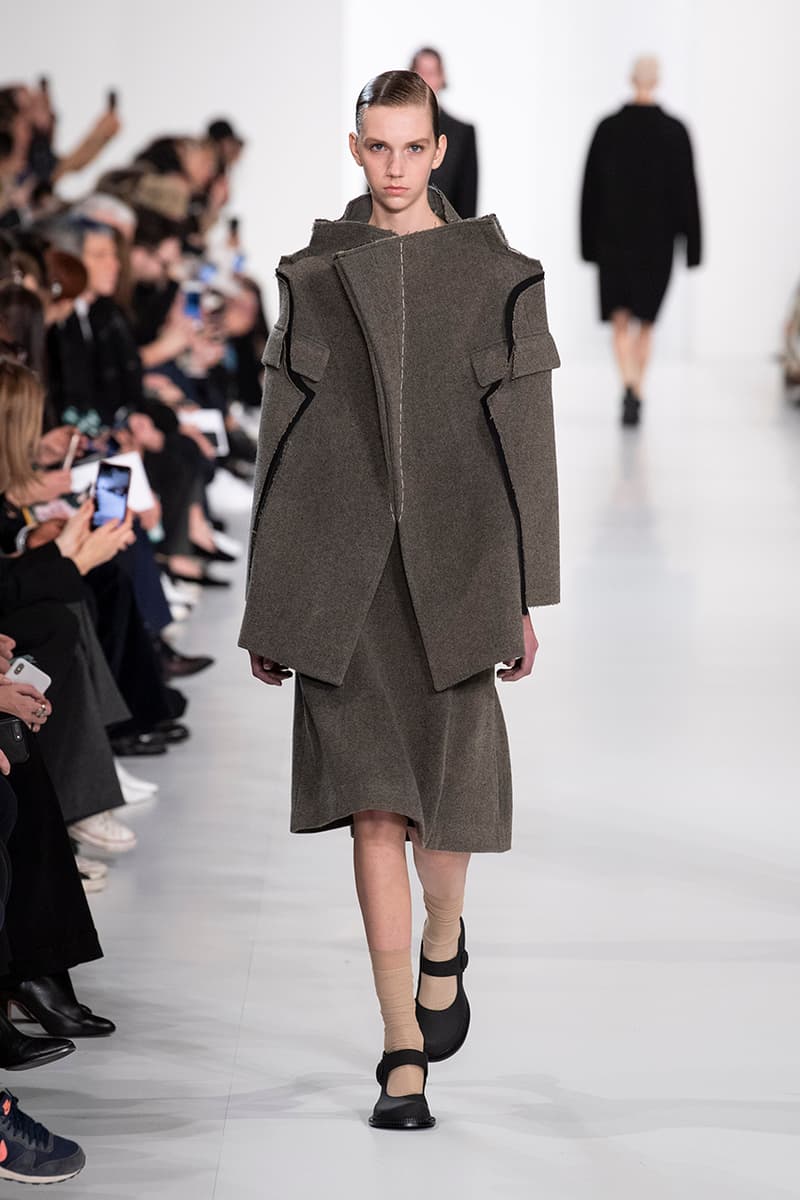 2 of 40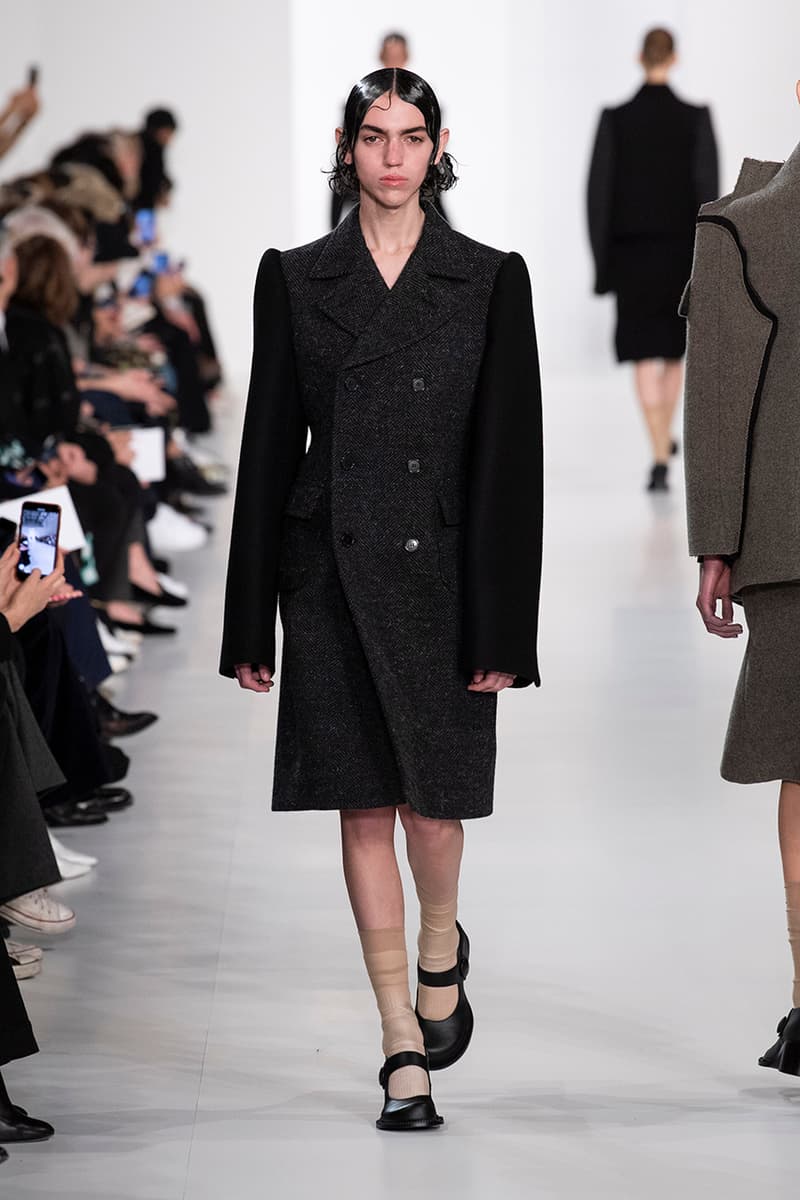 3 of 40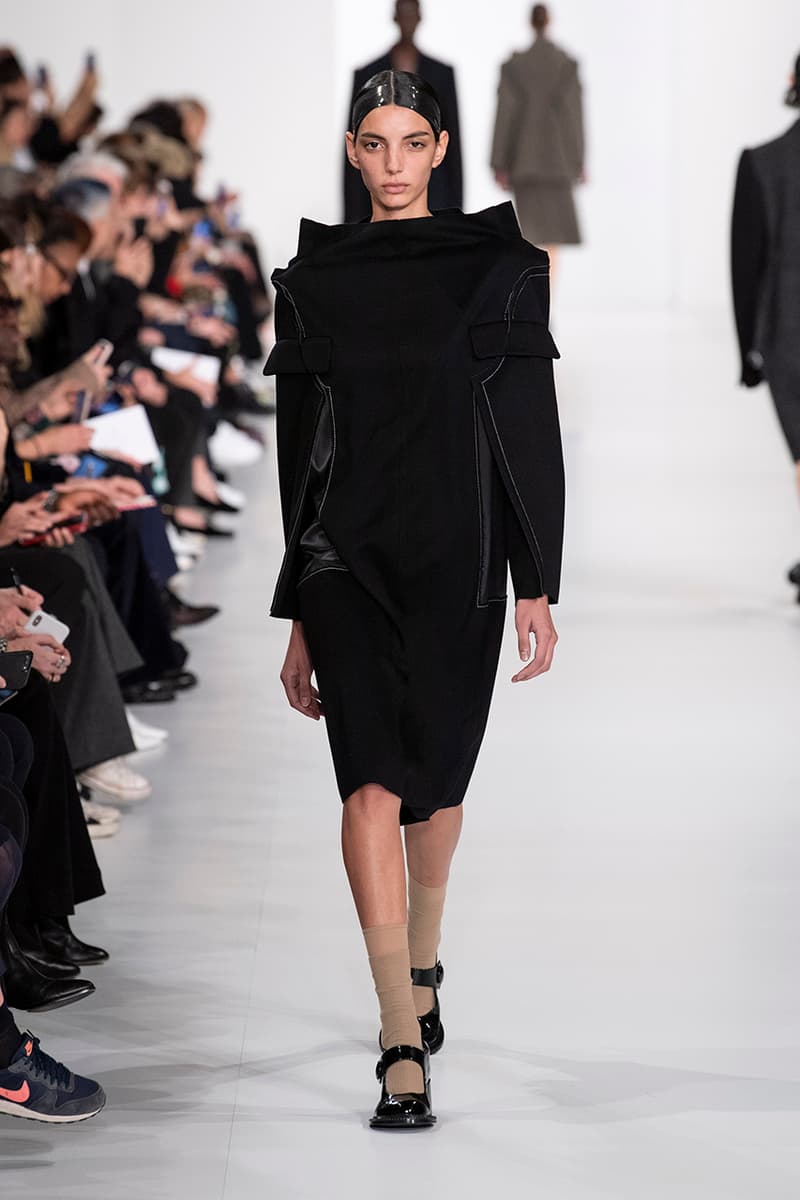 4 of 40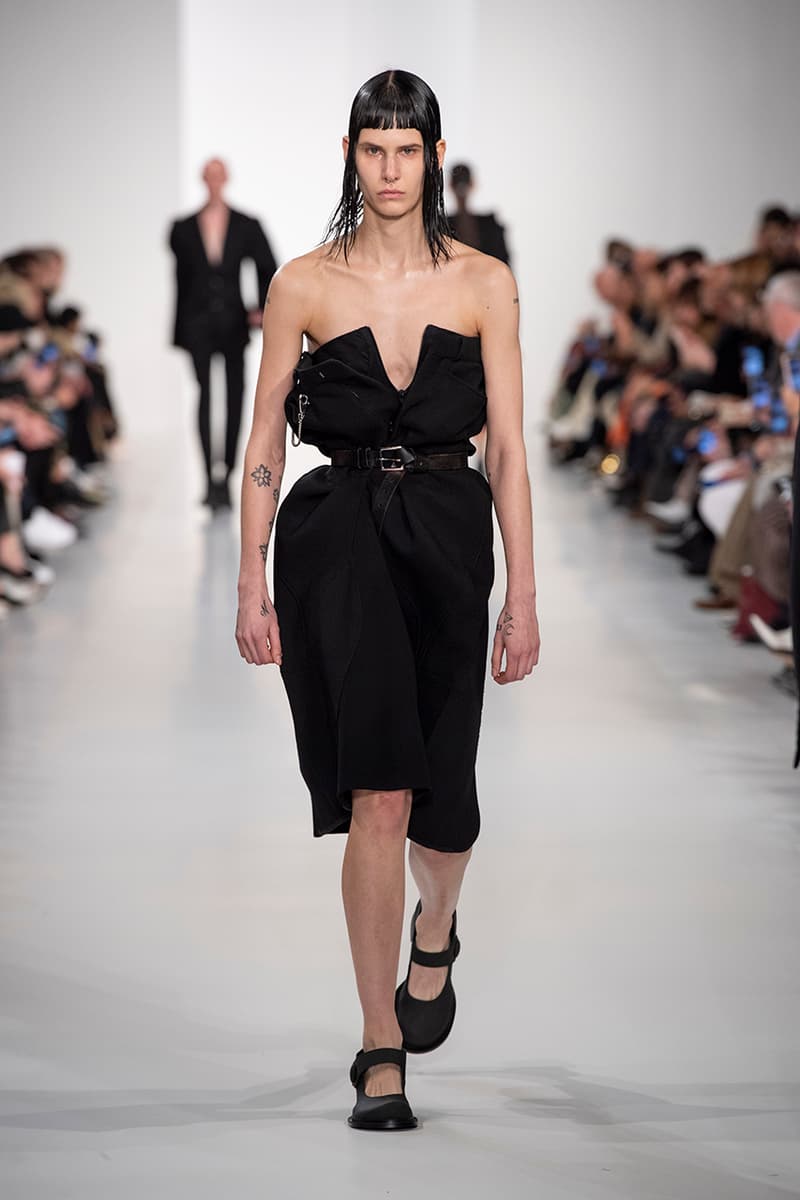 5 of 40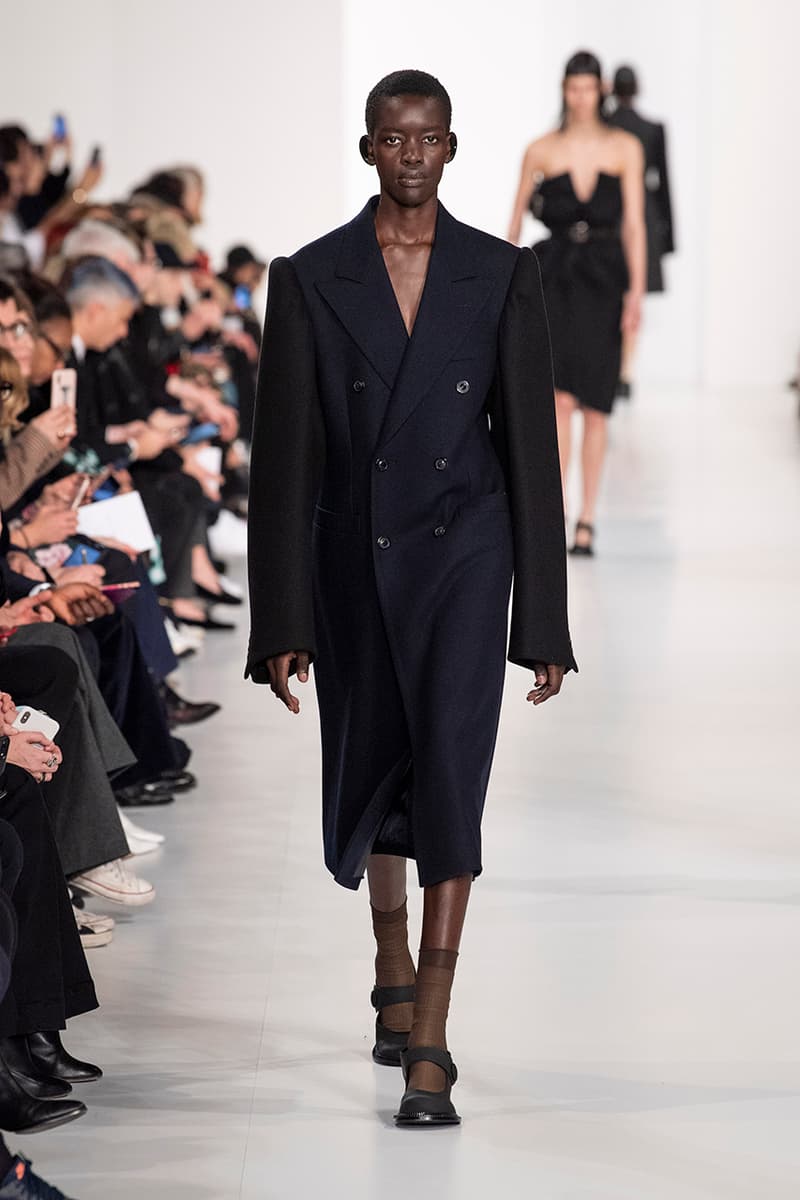 6 of 40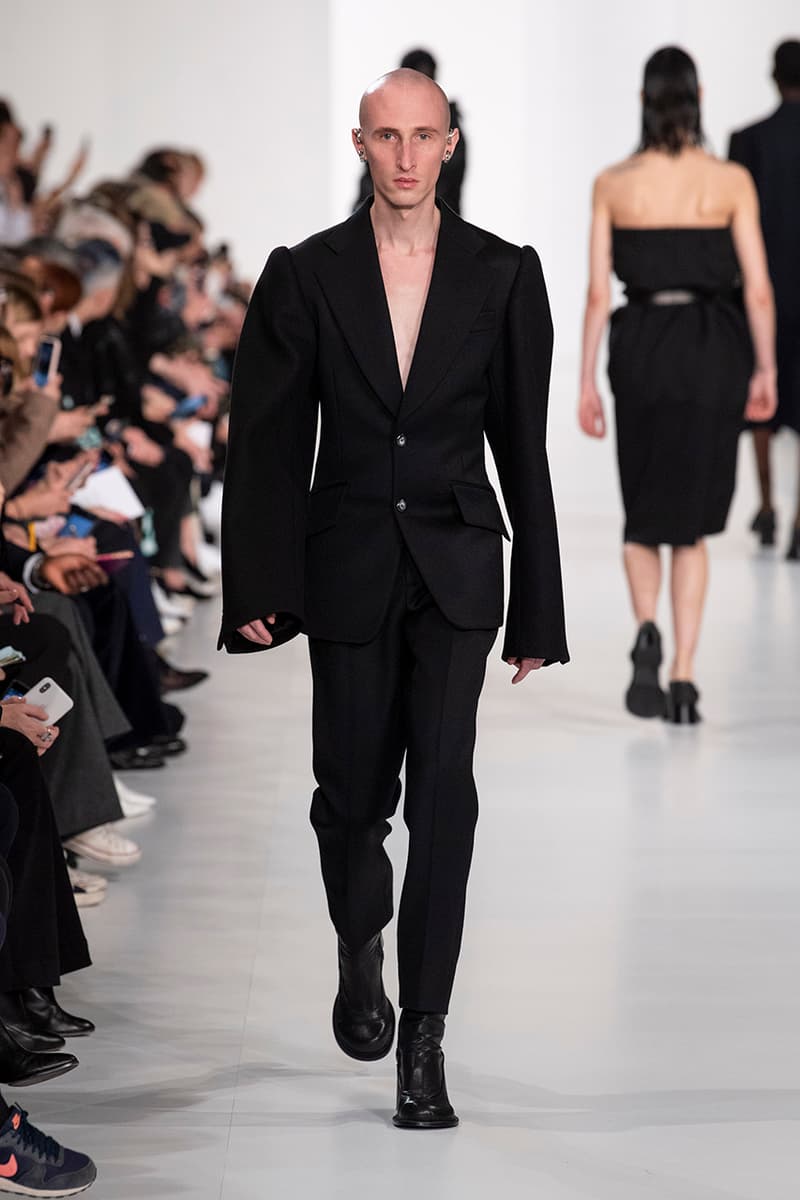 7 of 40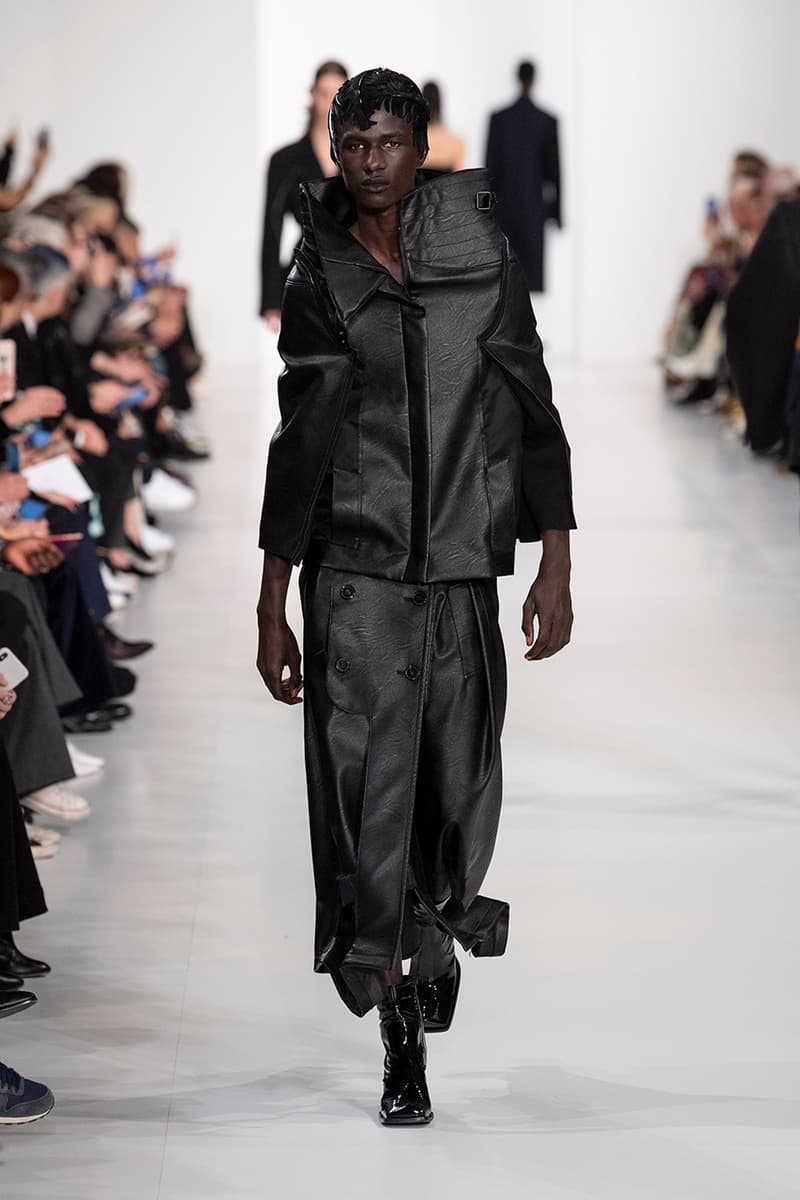 8 of 40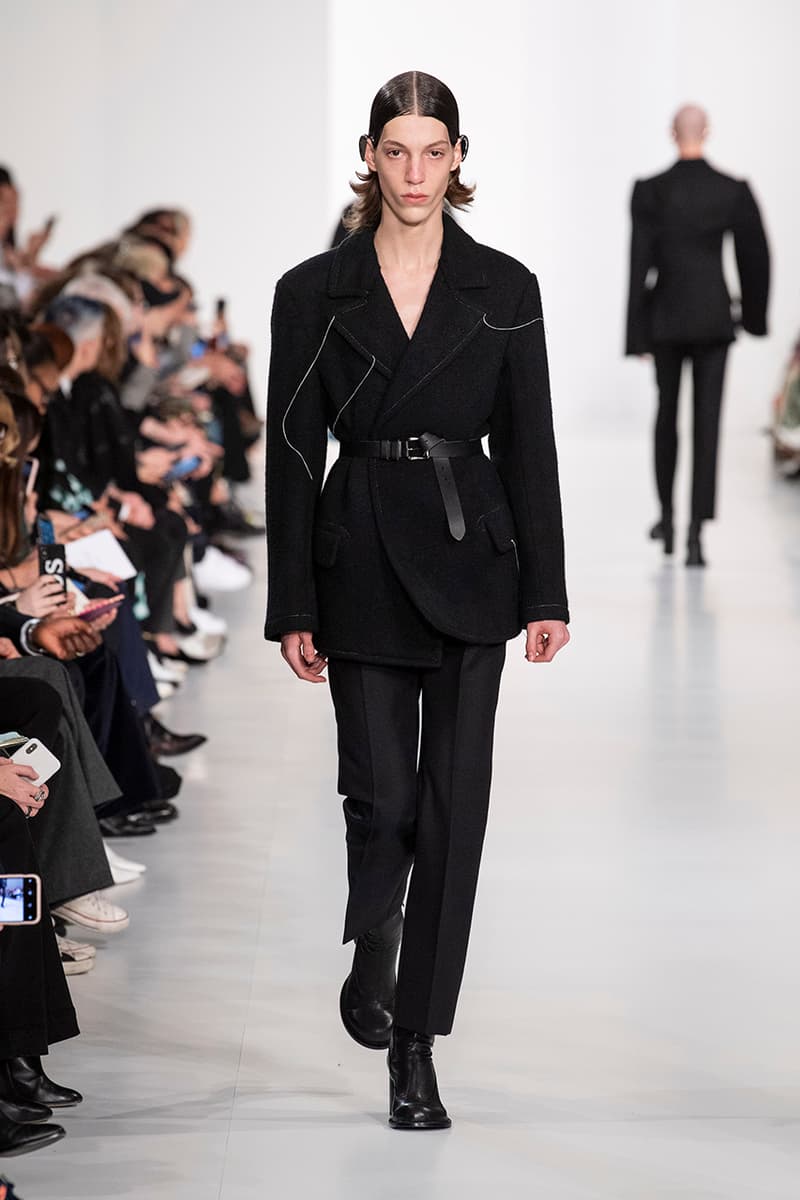 9 of 40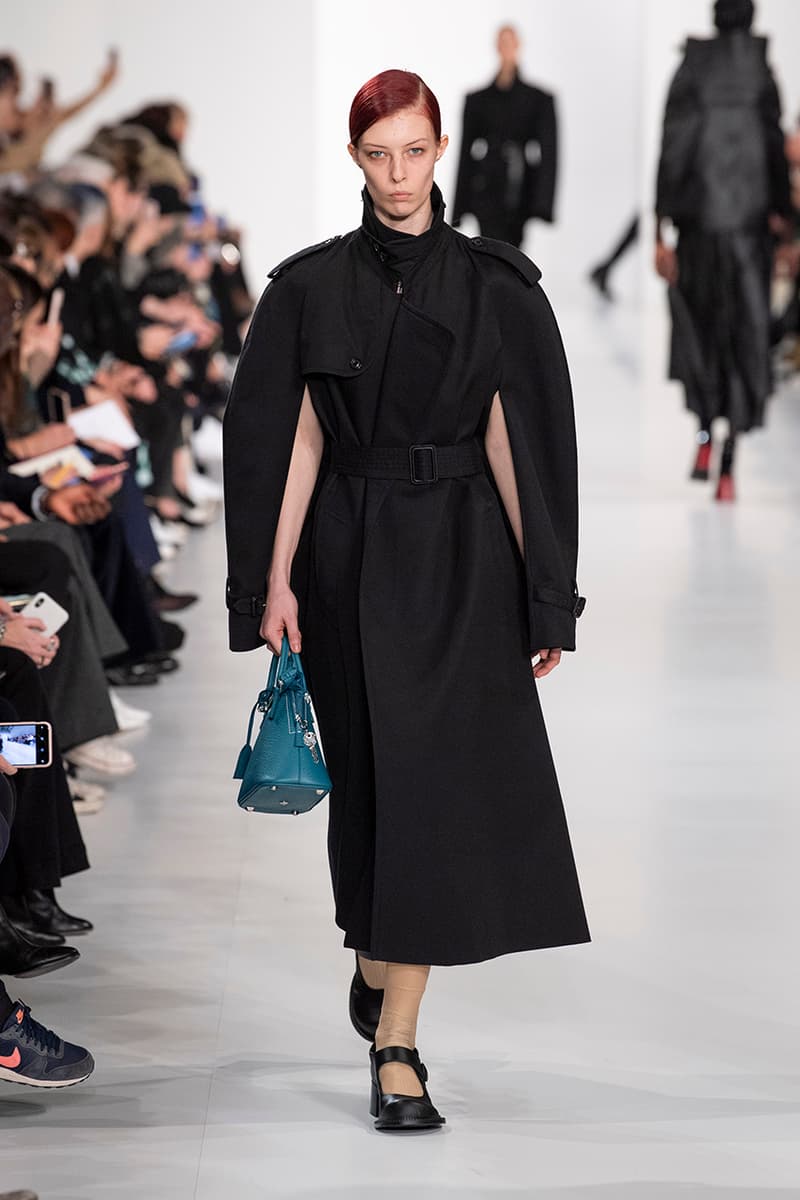 10 of 40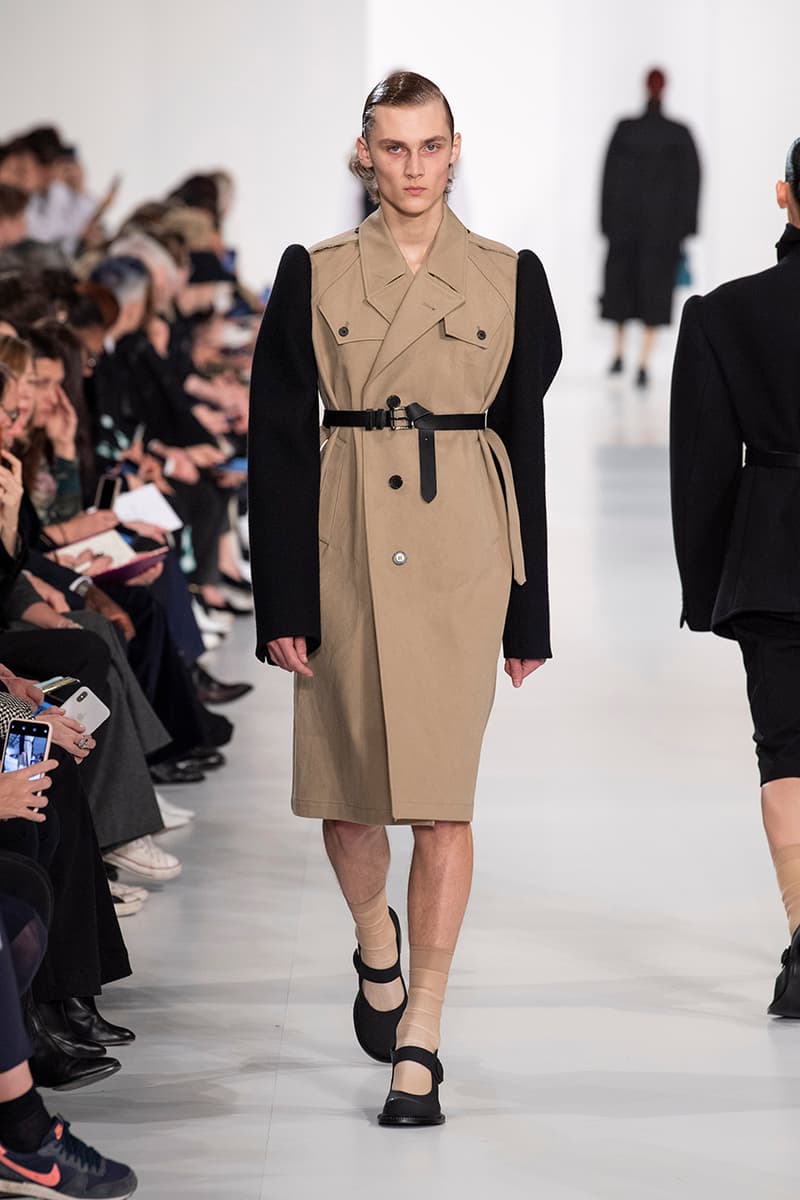 11 of 40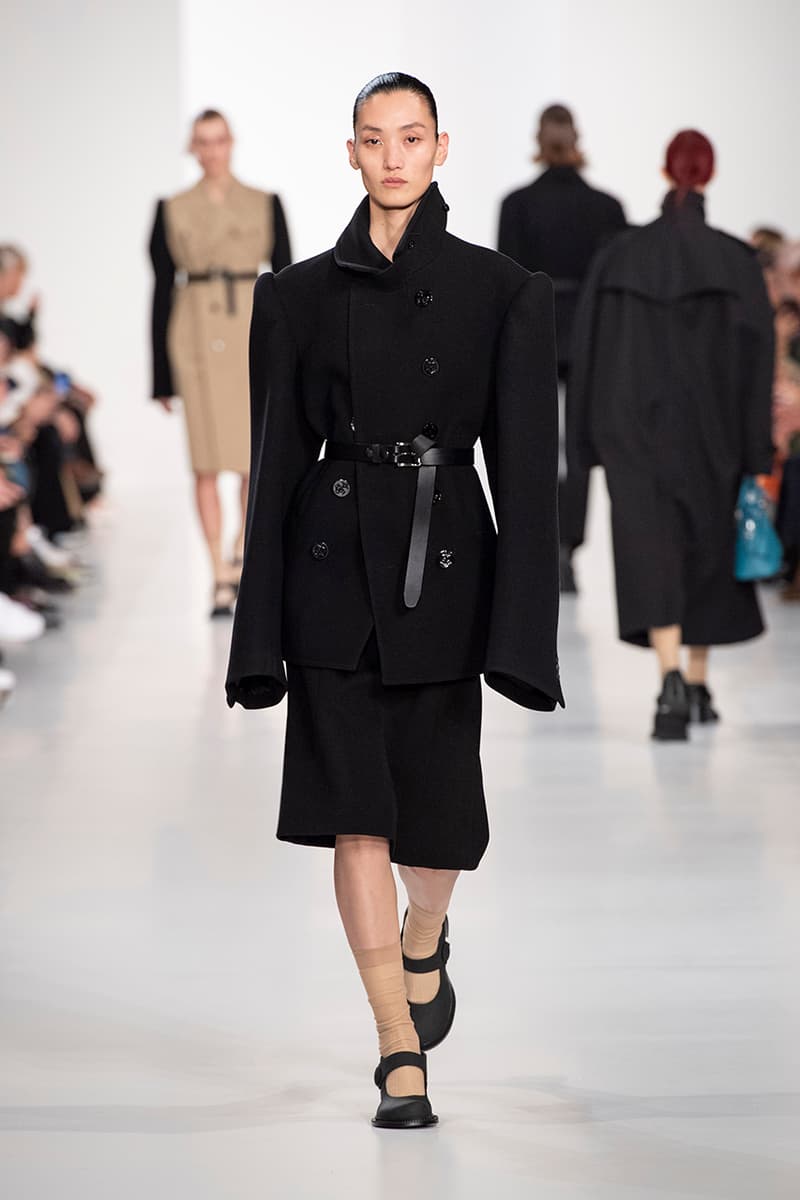 12 of 40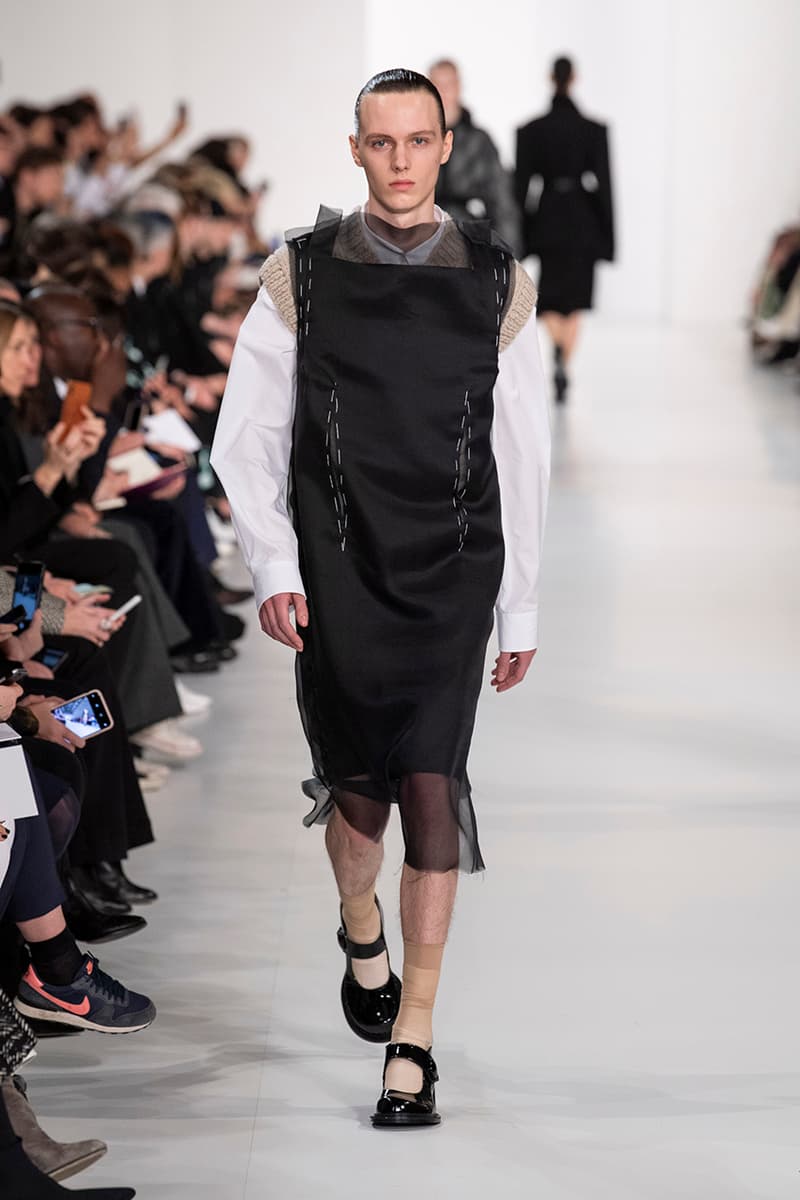 13 of 40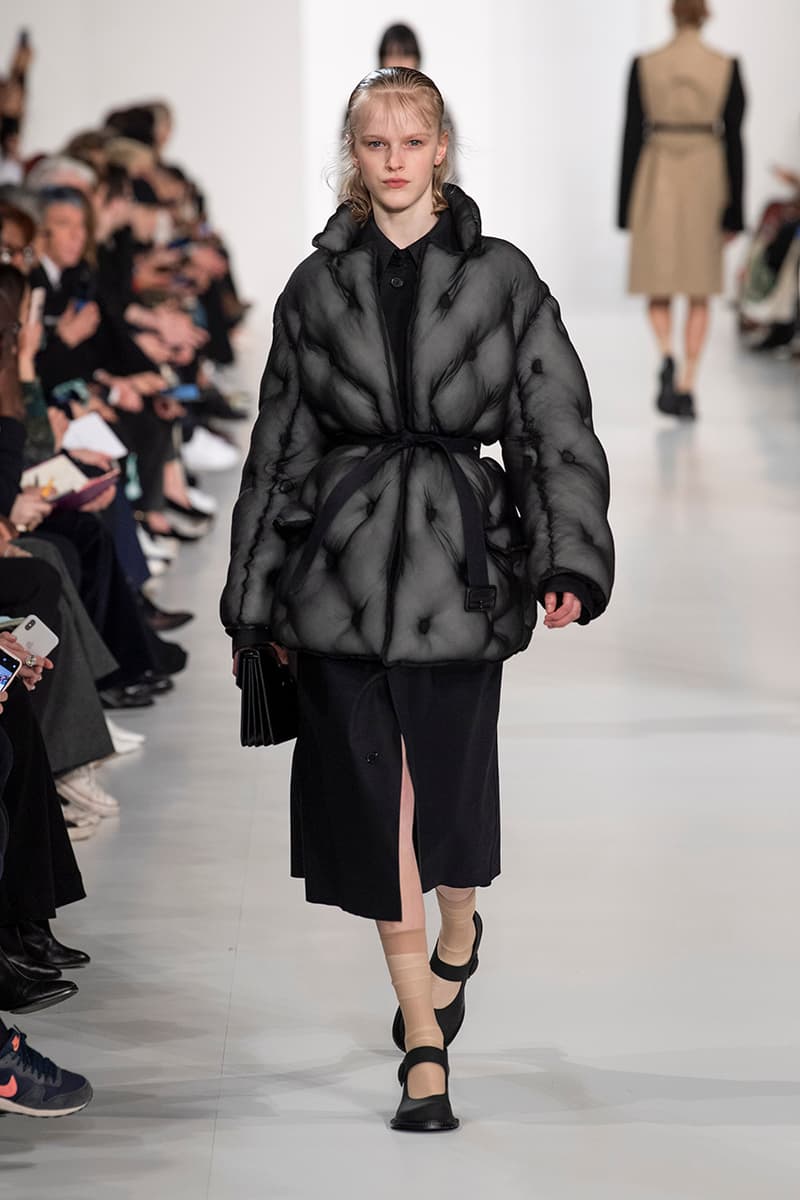 14 of 40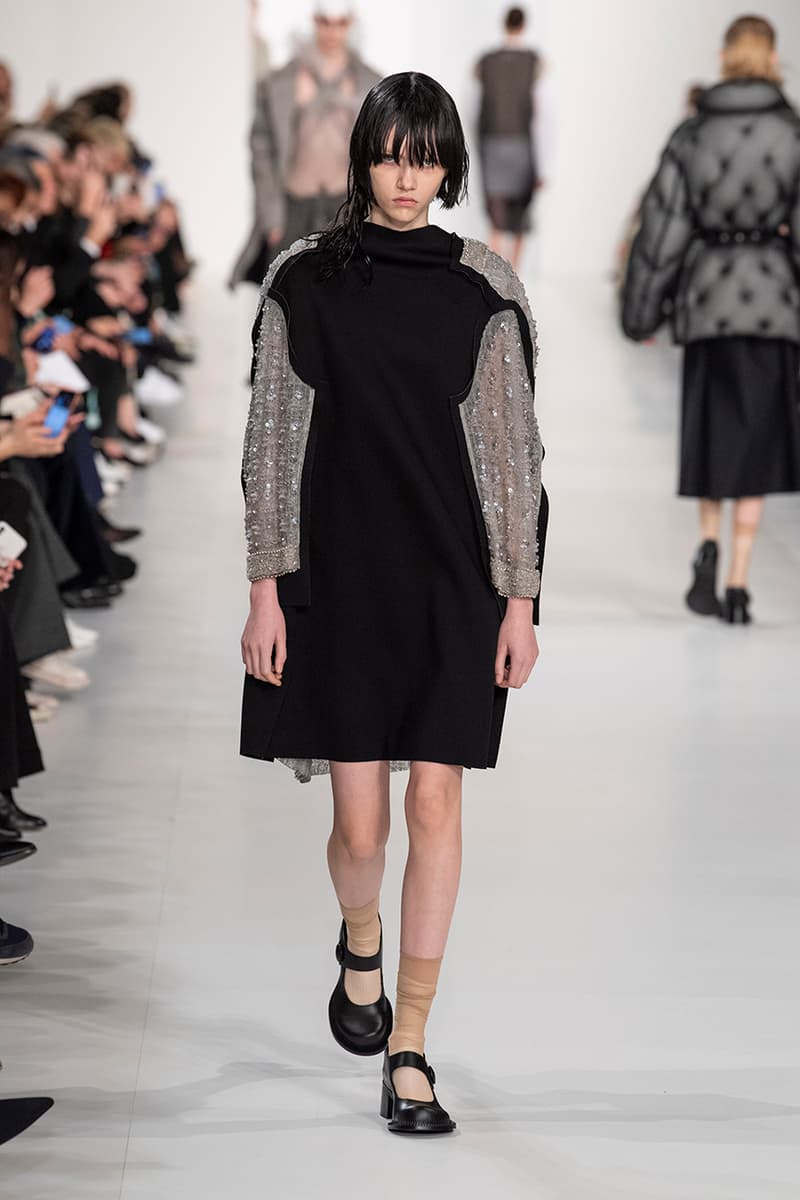 15 of 40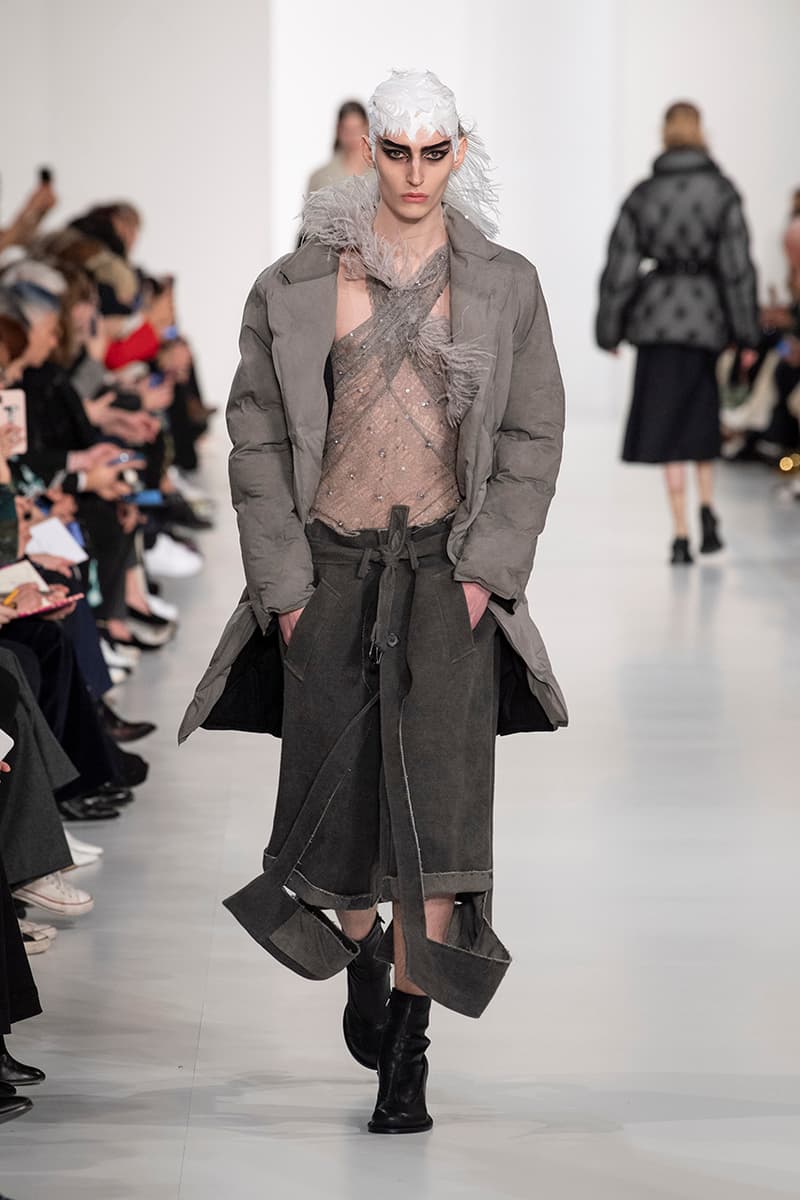 16 of 40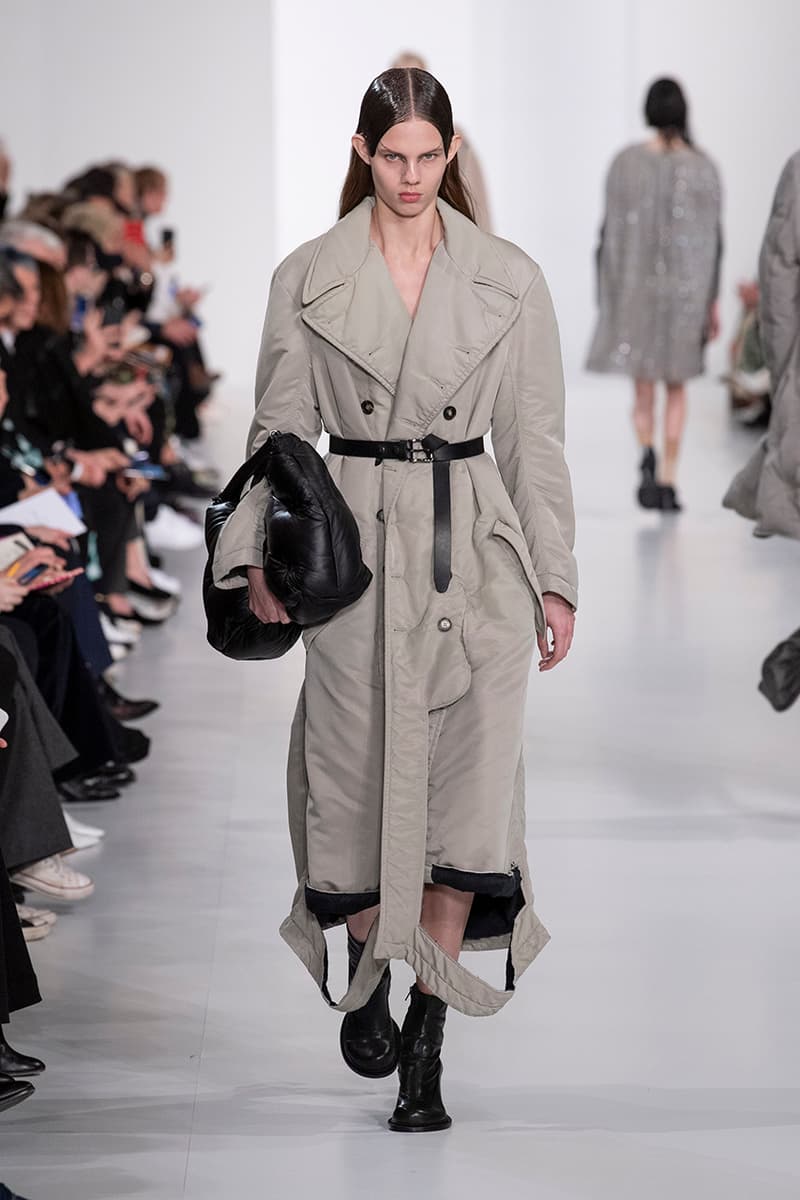 17 of 40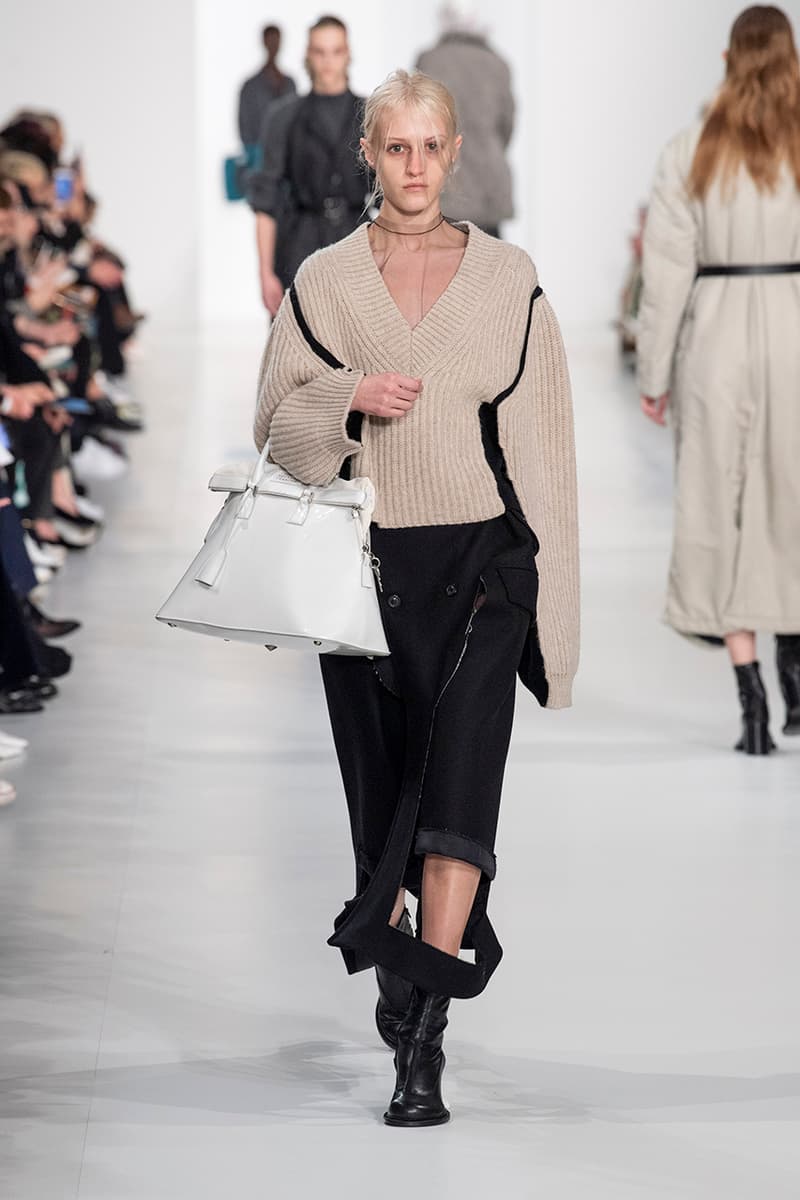 18 of 40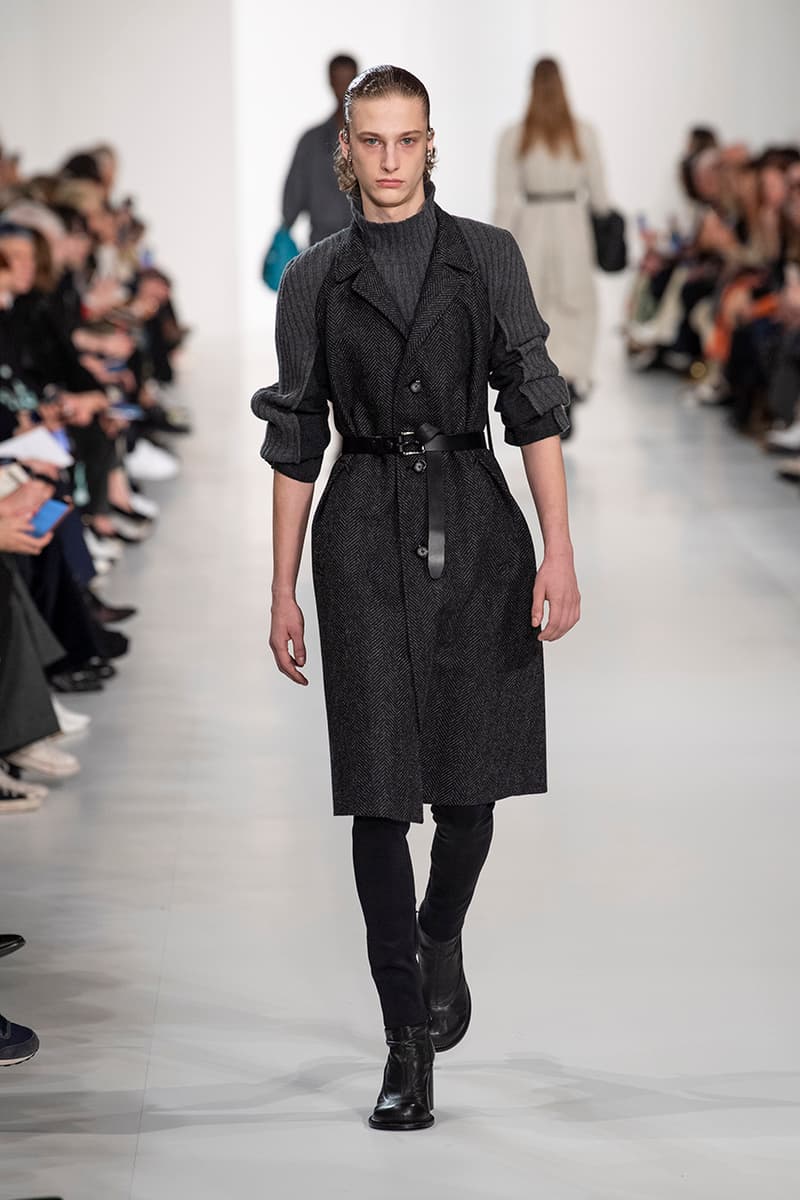 19 of 40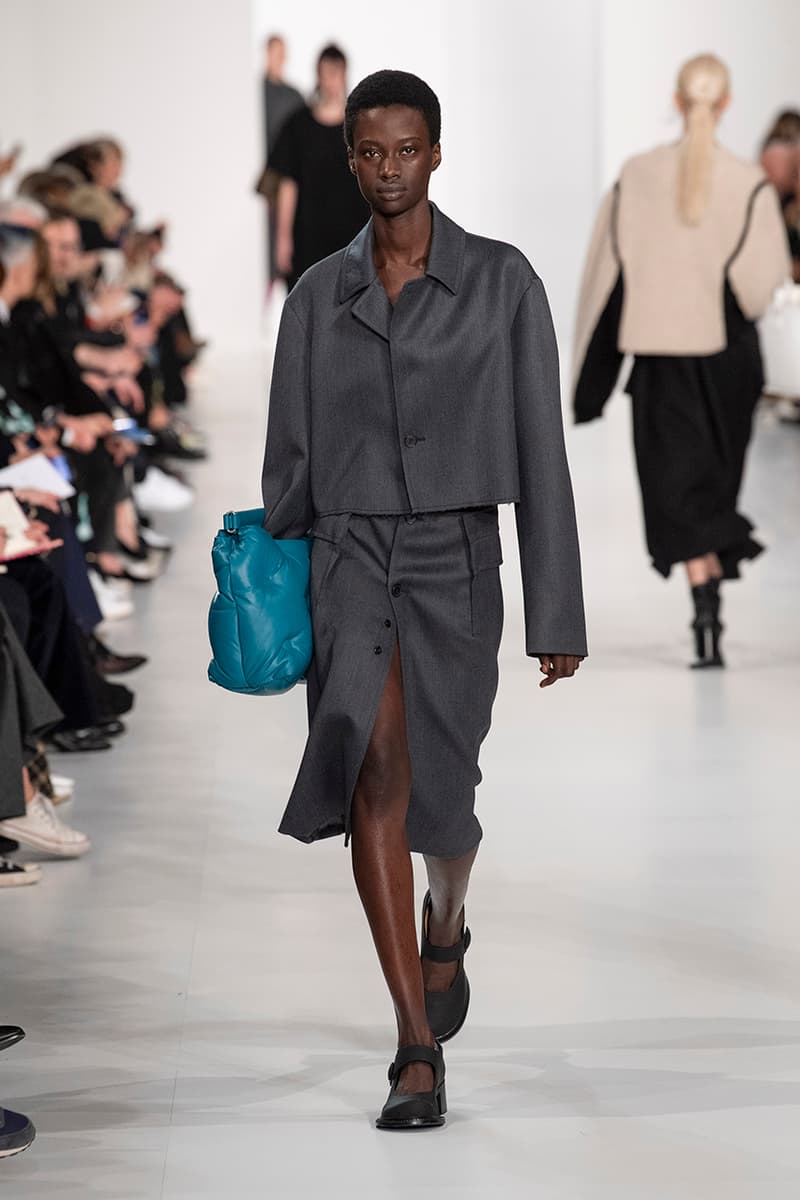 20 of 40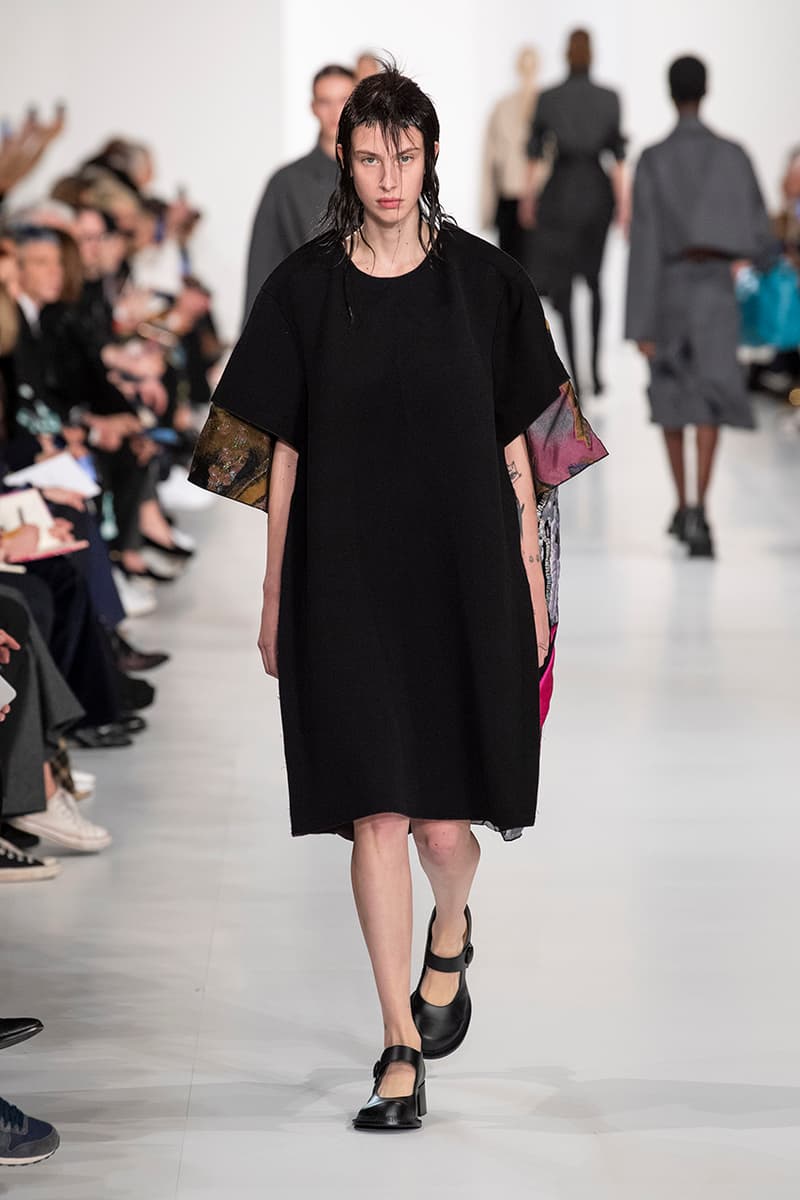 21 of 40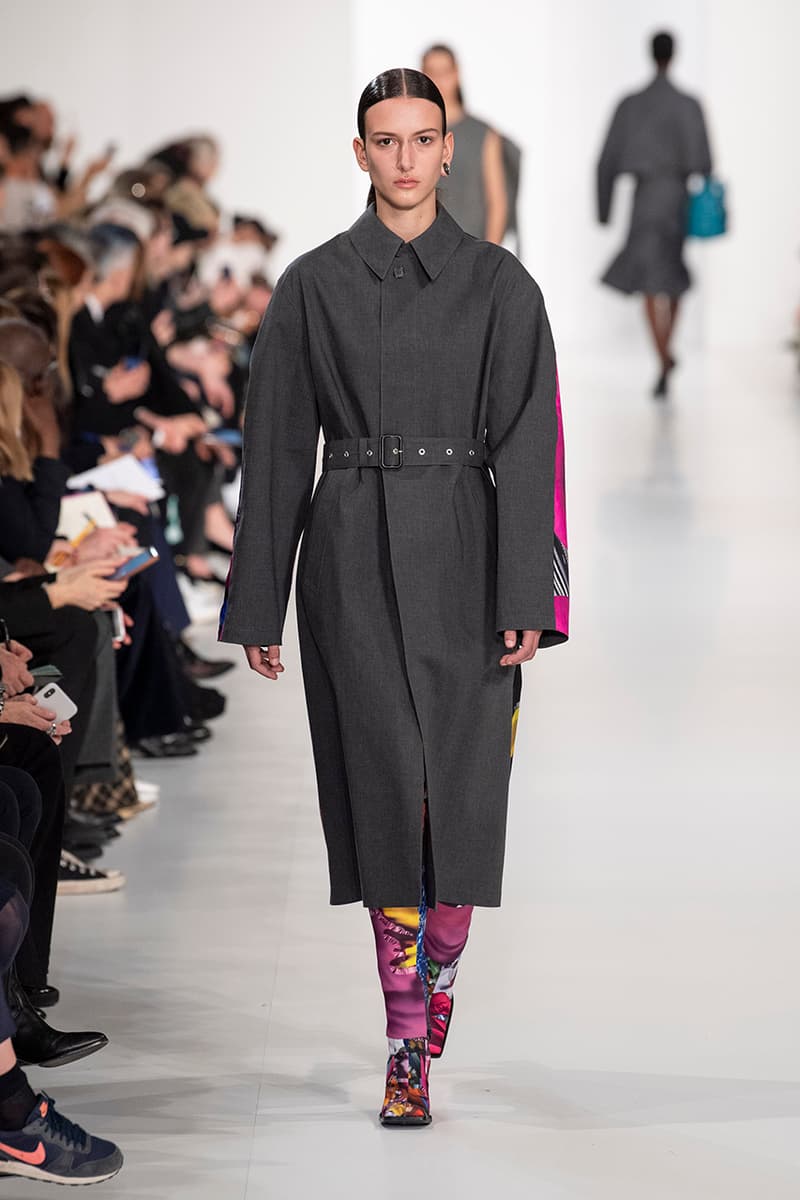 22 of 40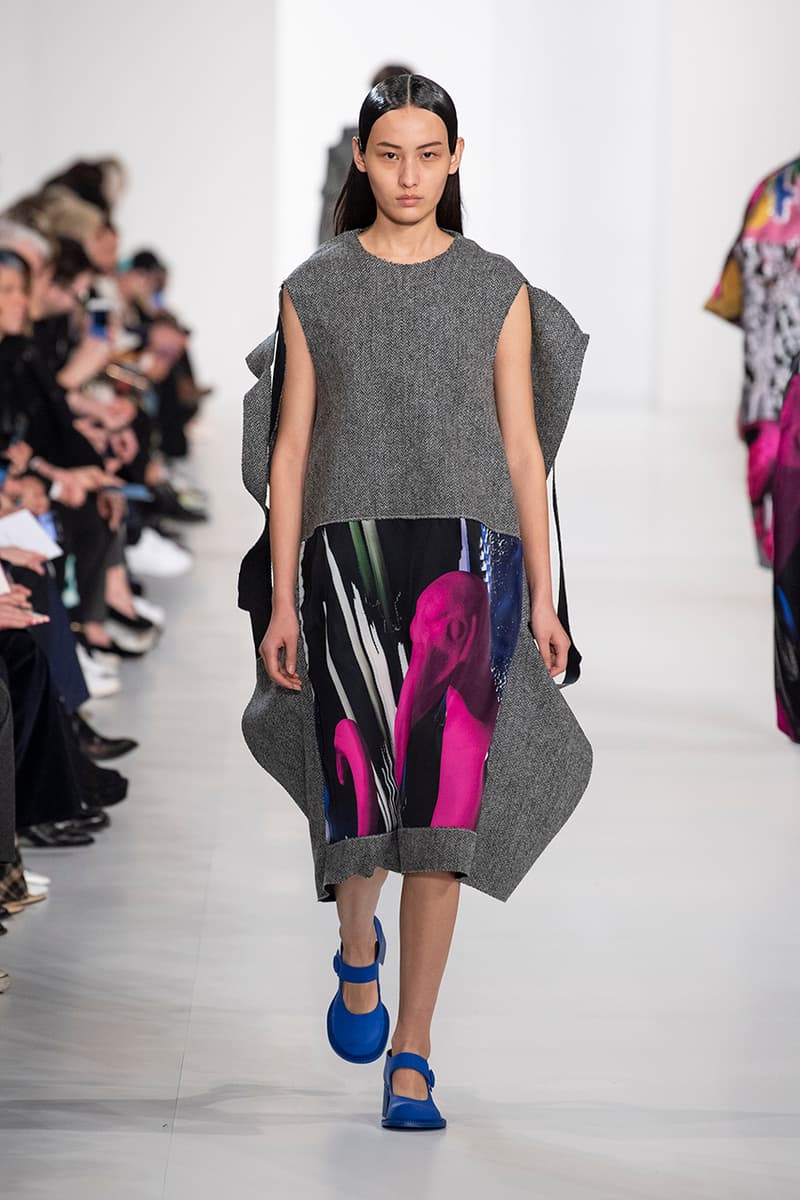 23 of 40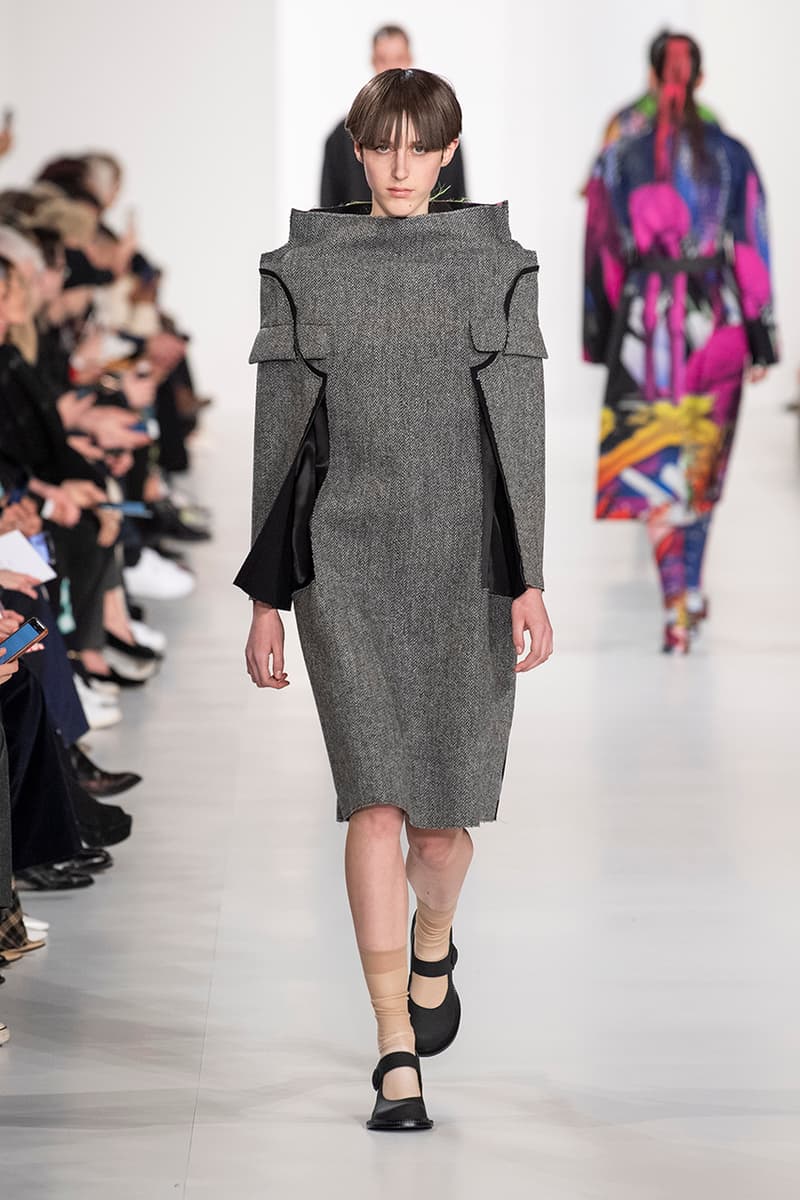 24 of 40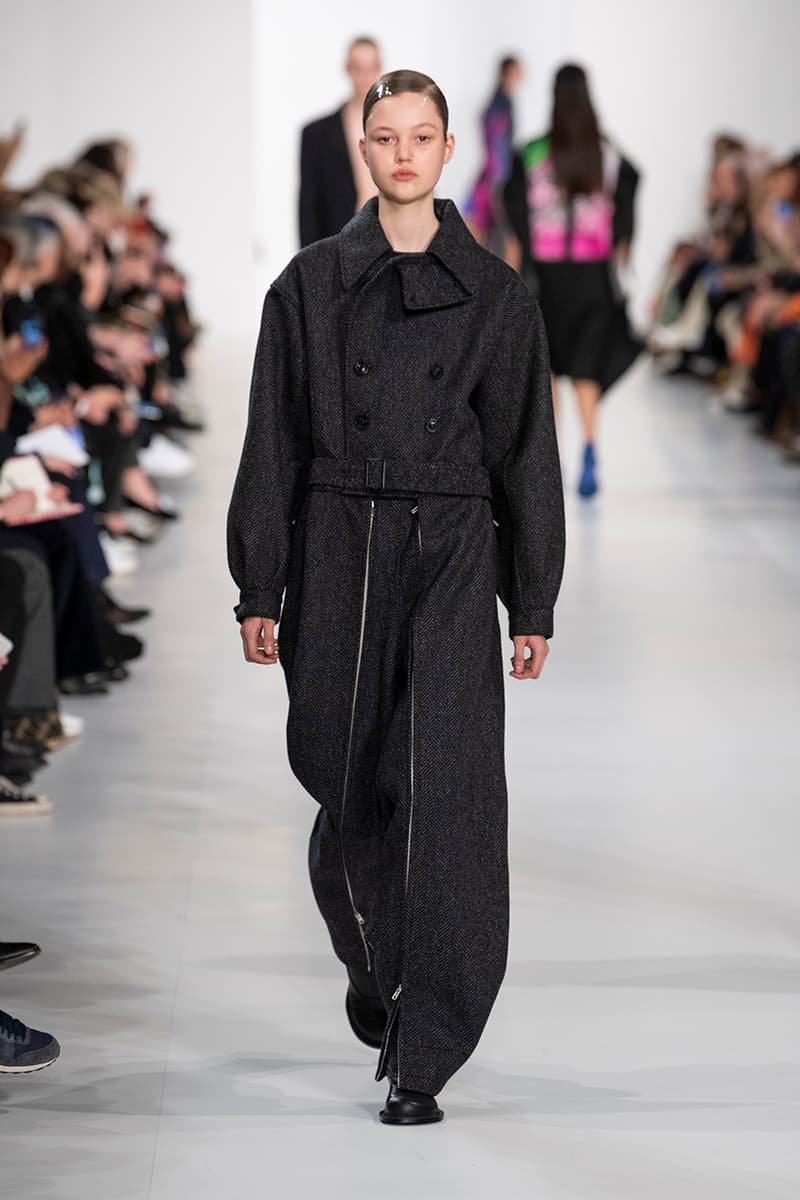 25 of 40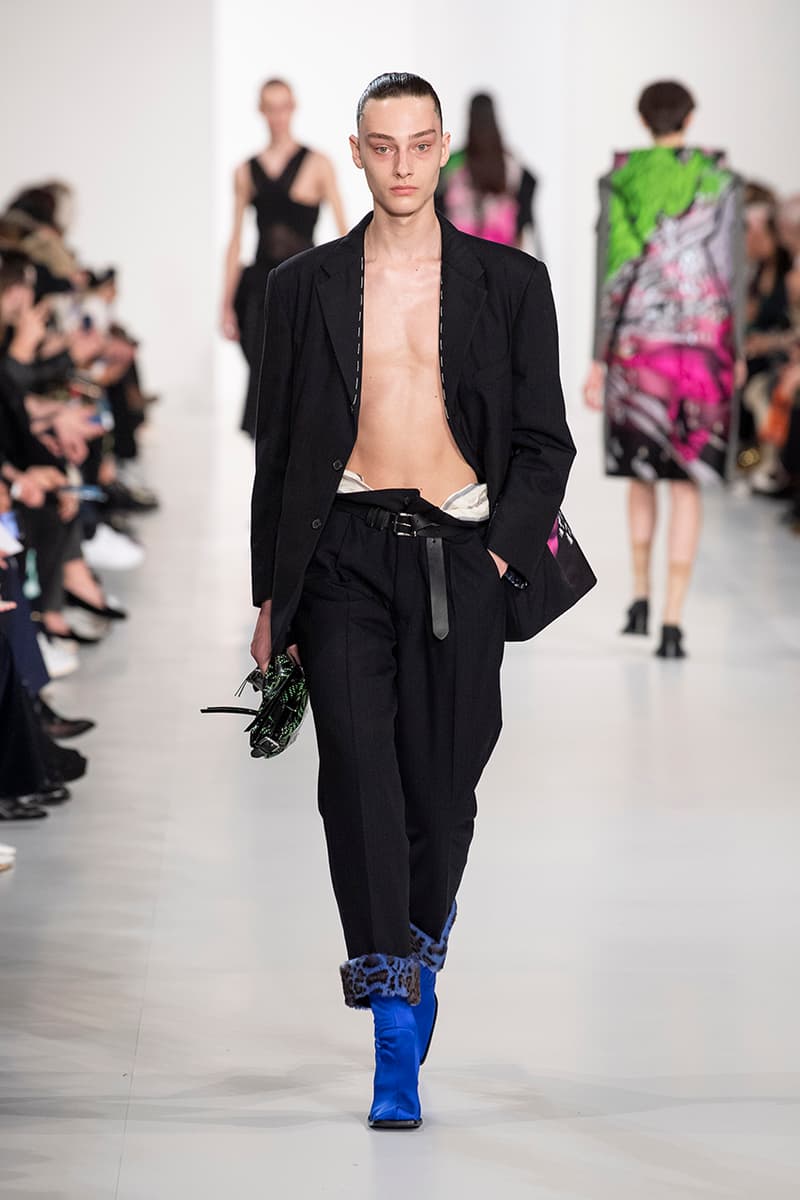 26 of 40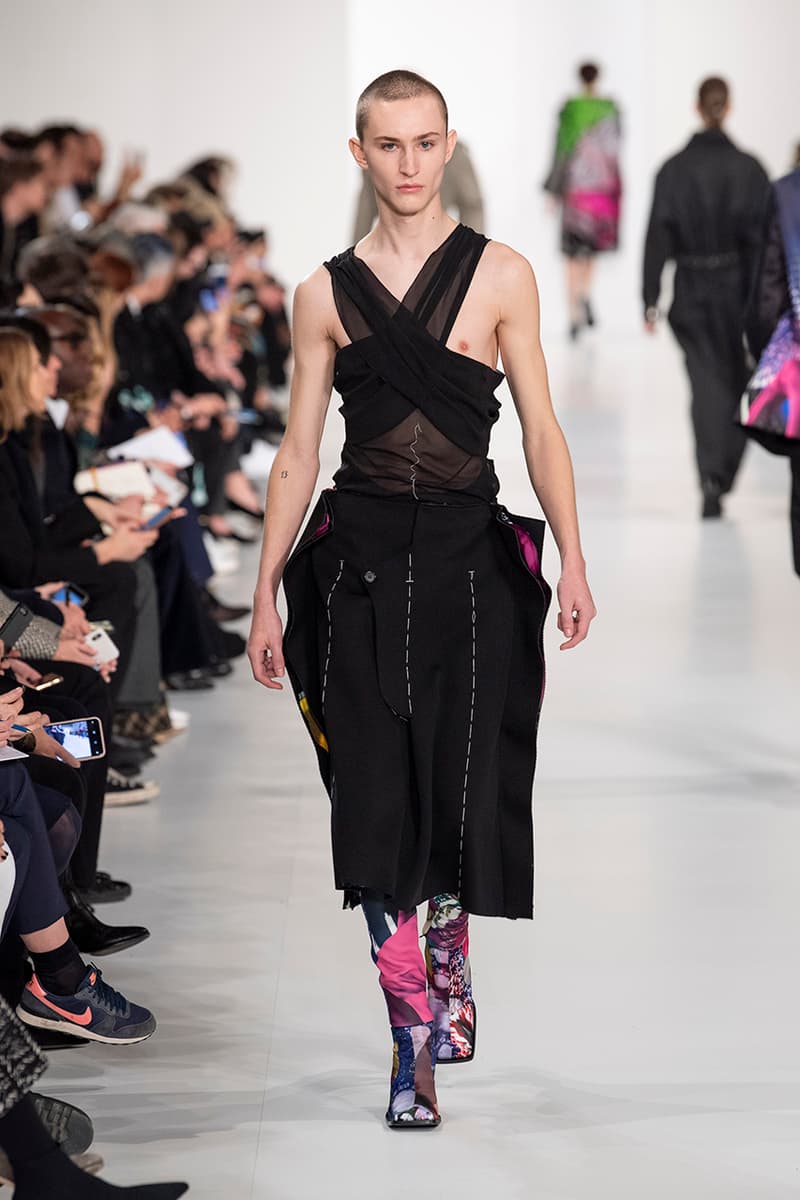 27 of 40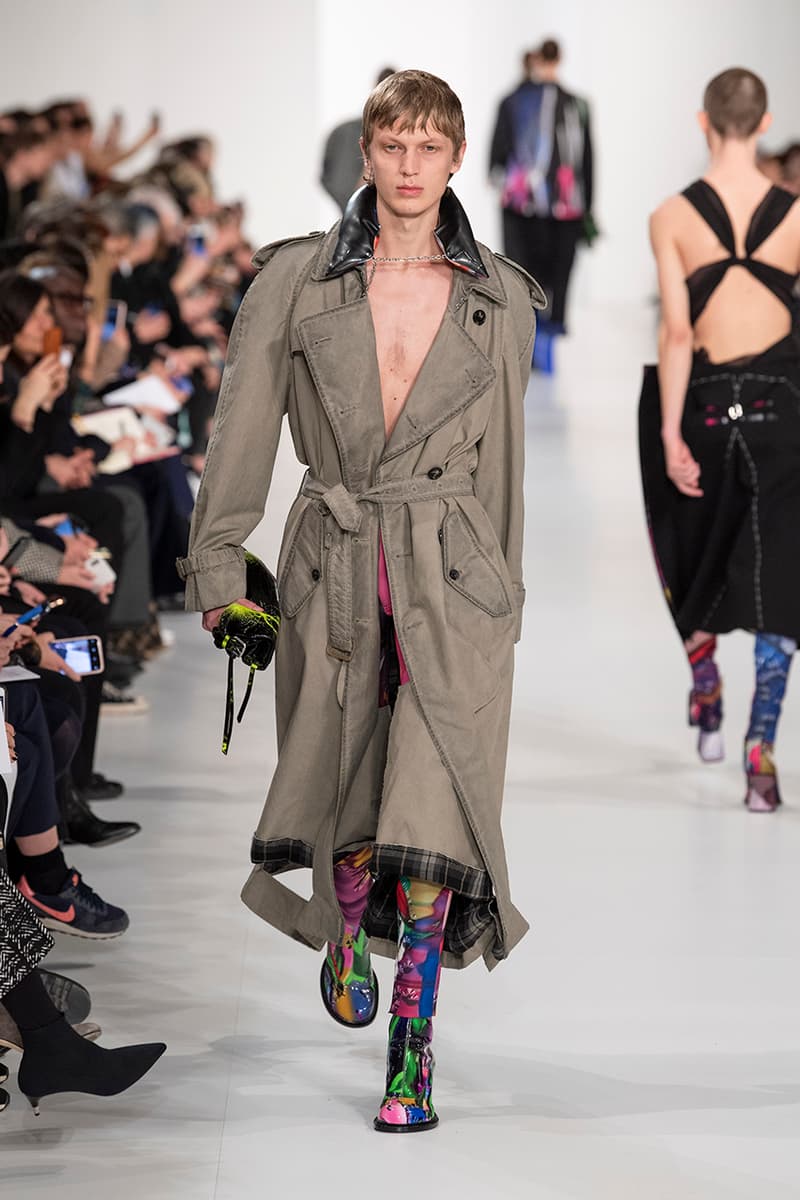 28 of 40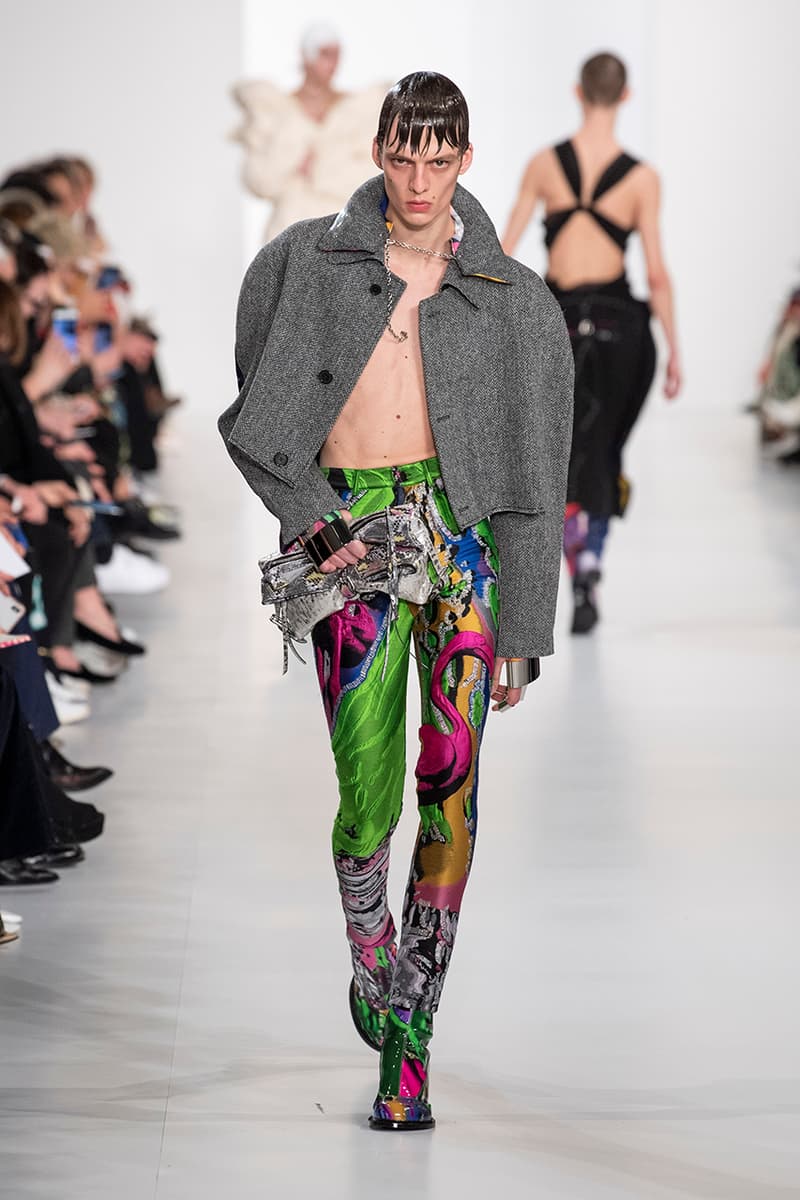 29 of 40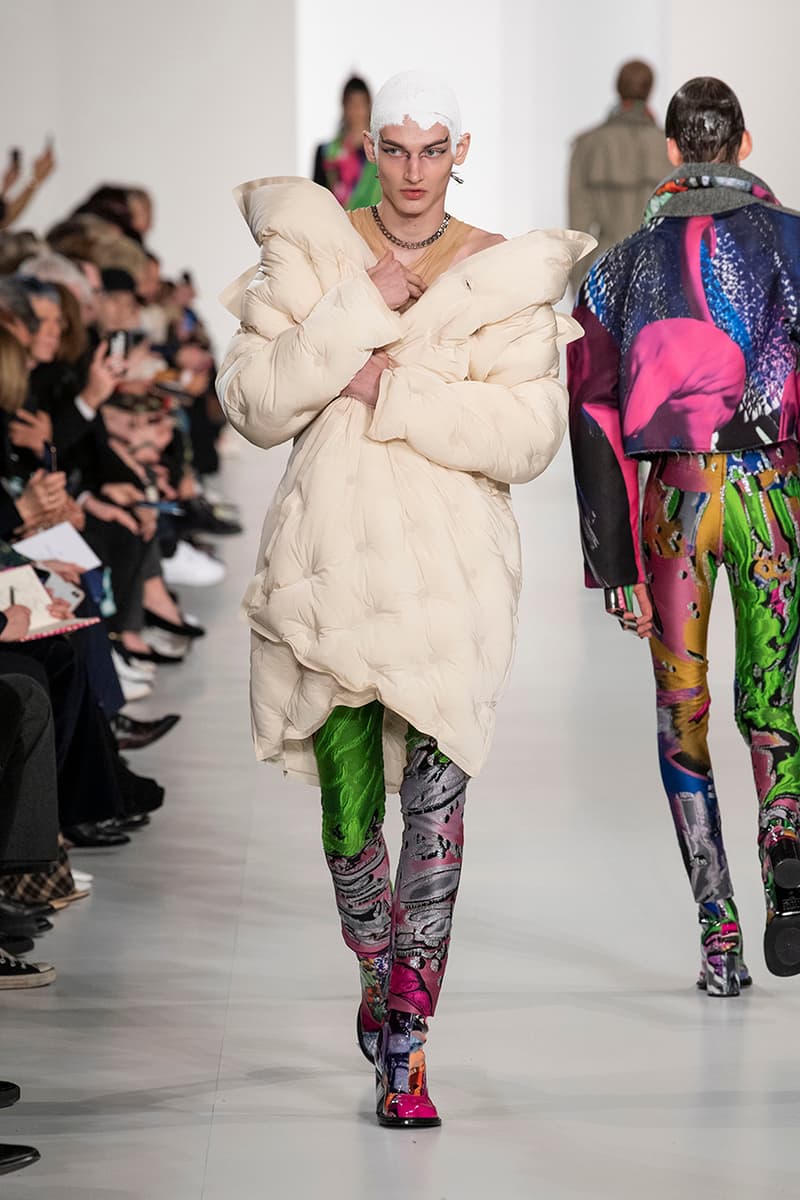 30 of 40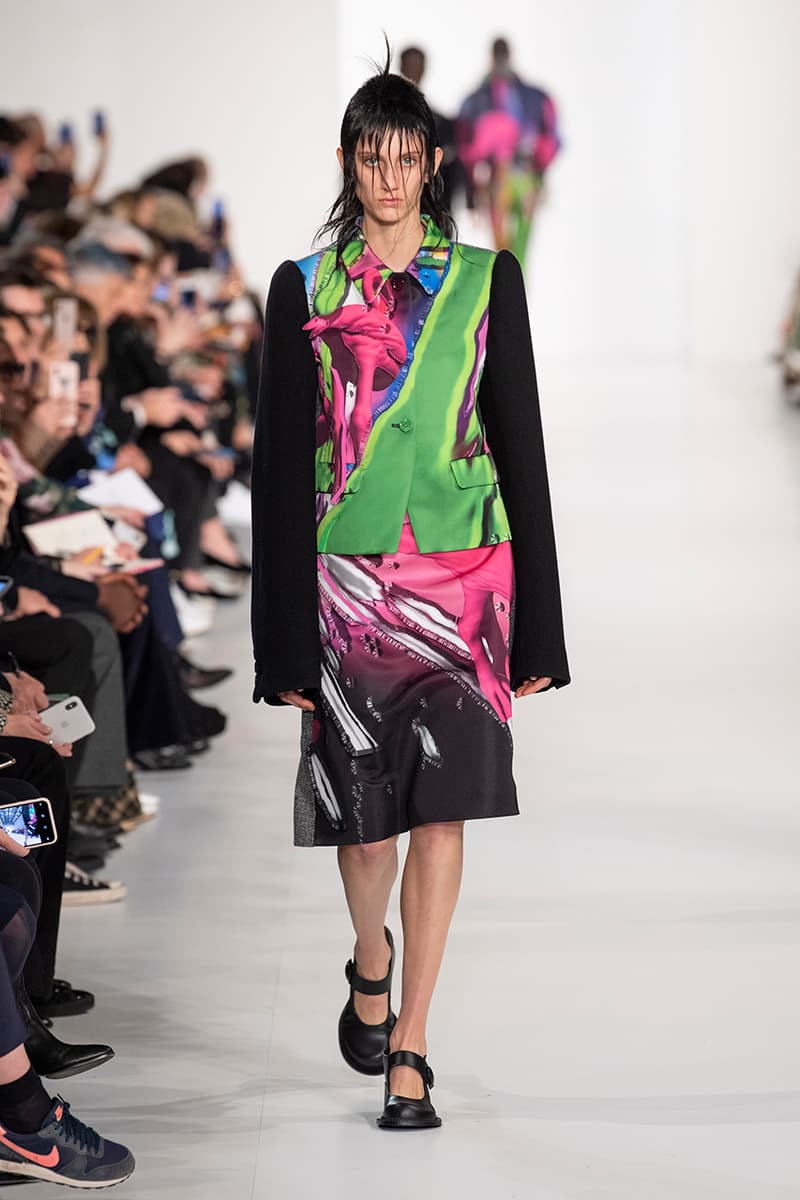 31 of 40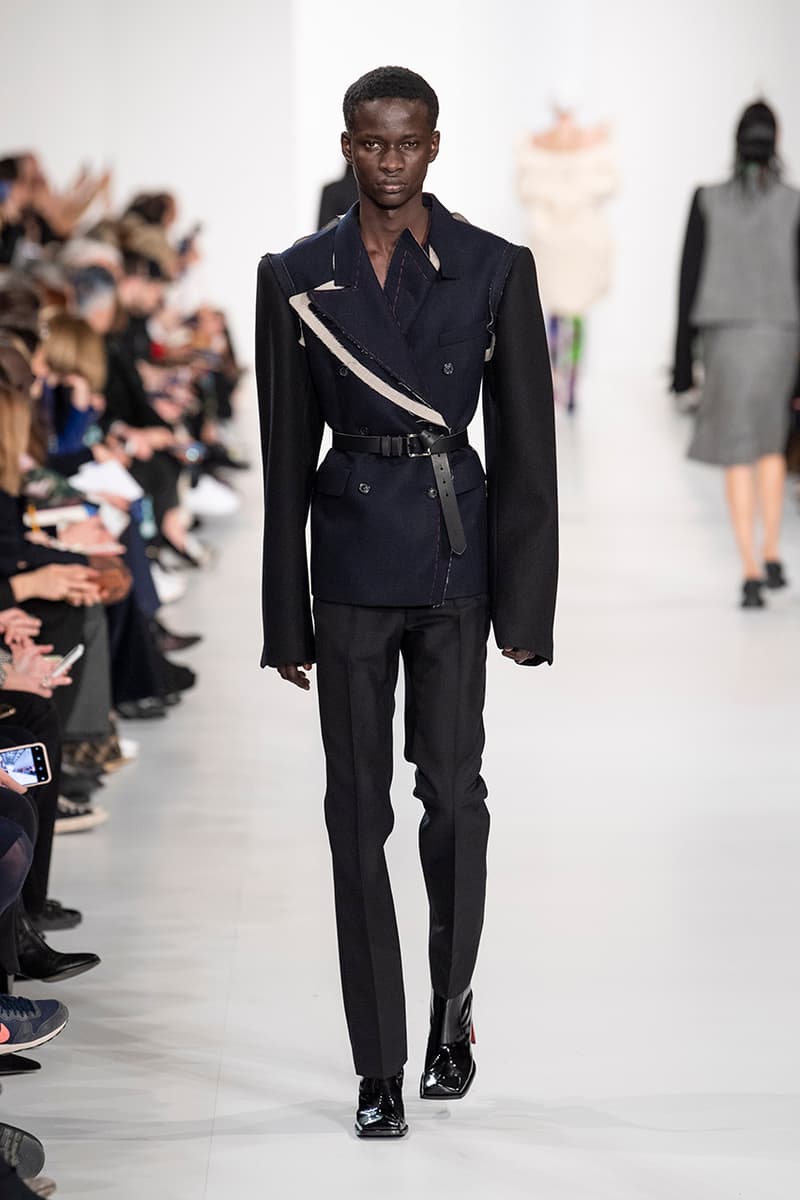 32 of 40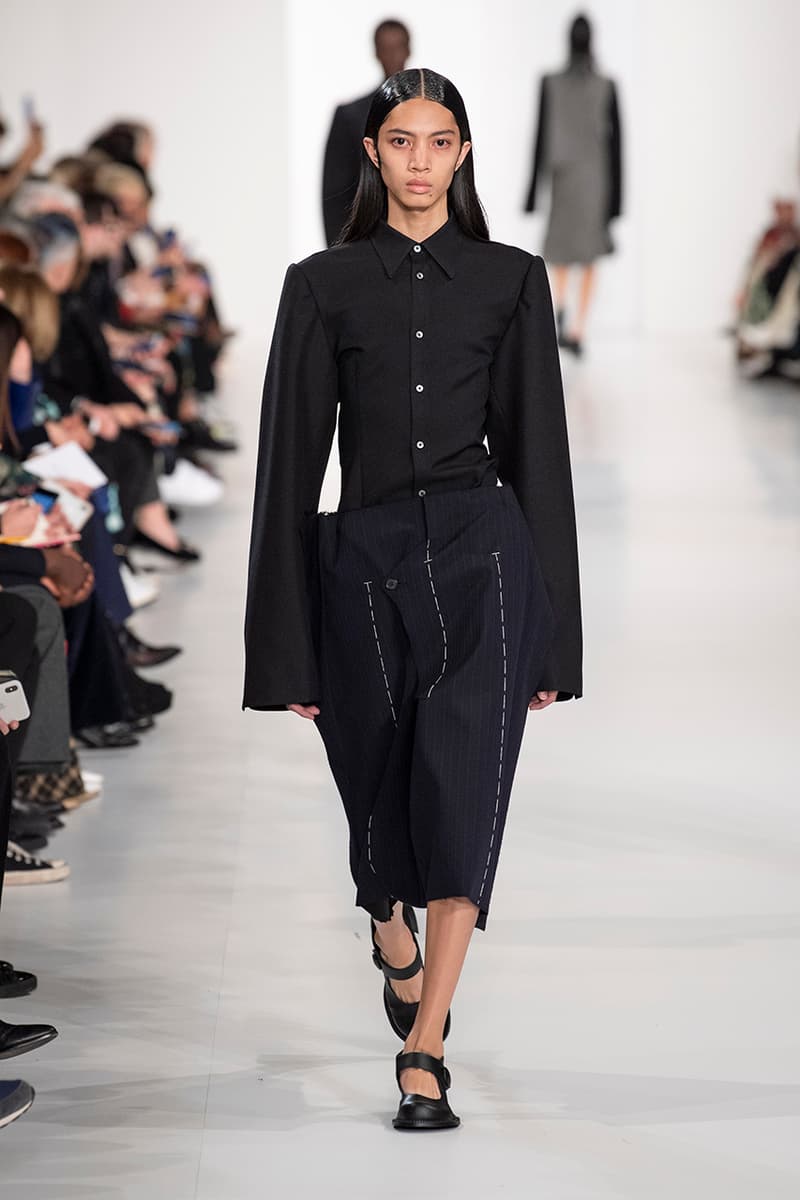 33 of 40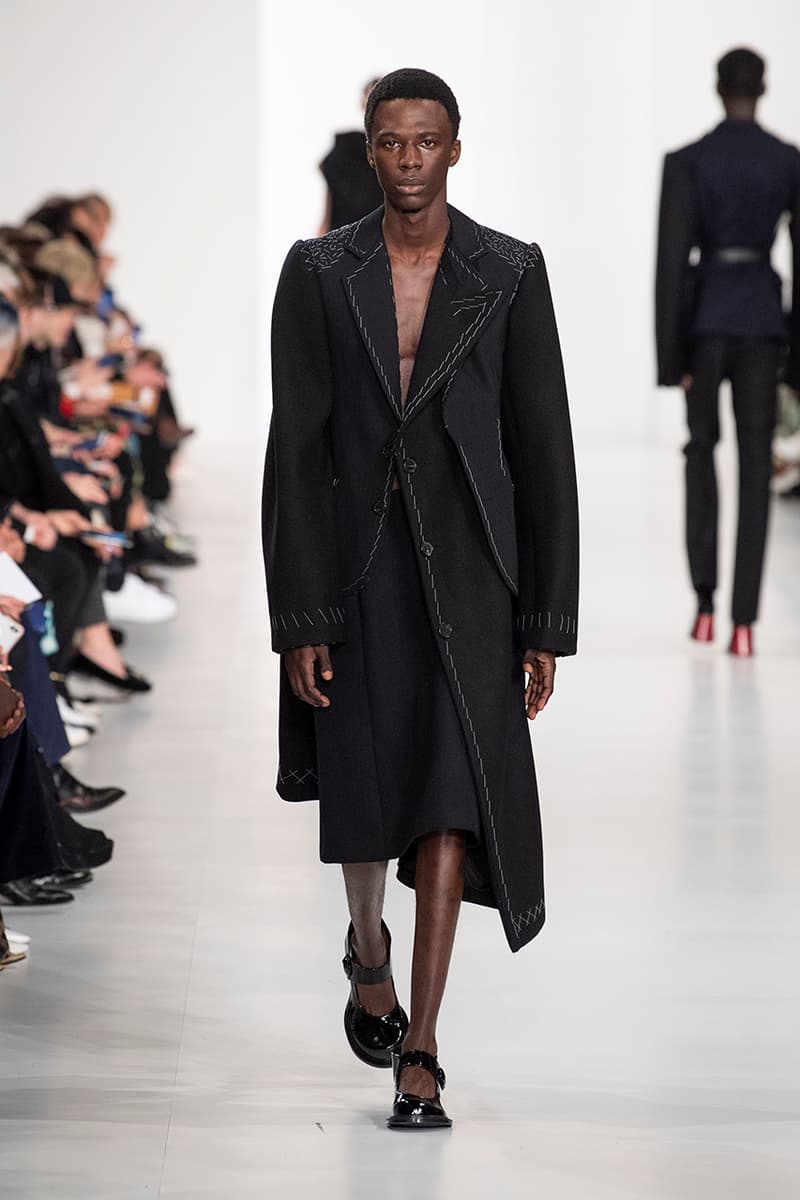 34 of 40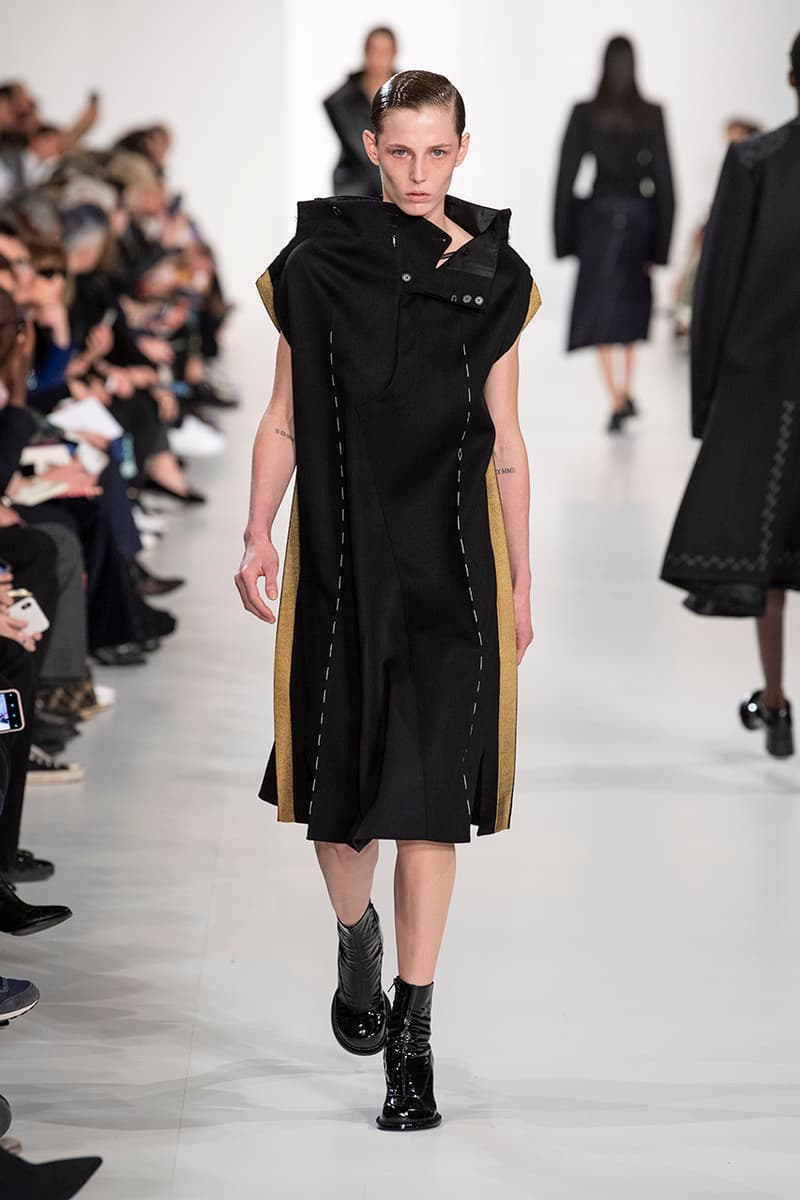 35 of 40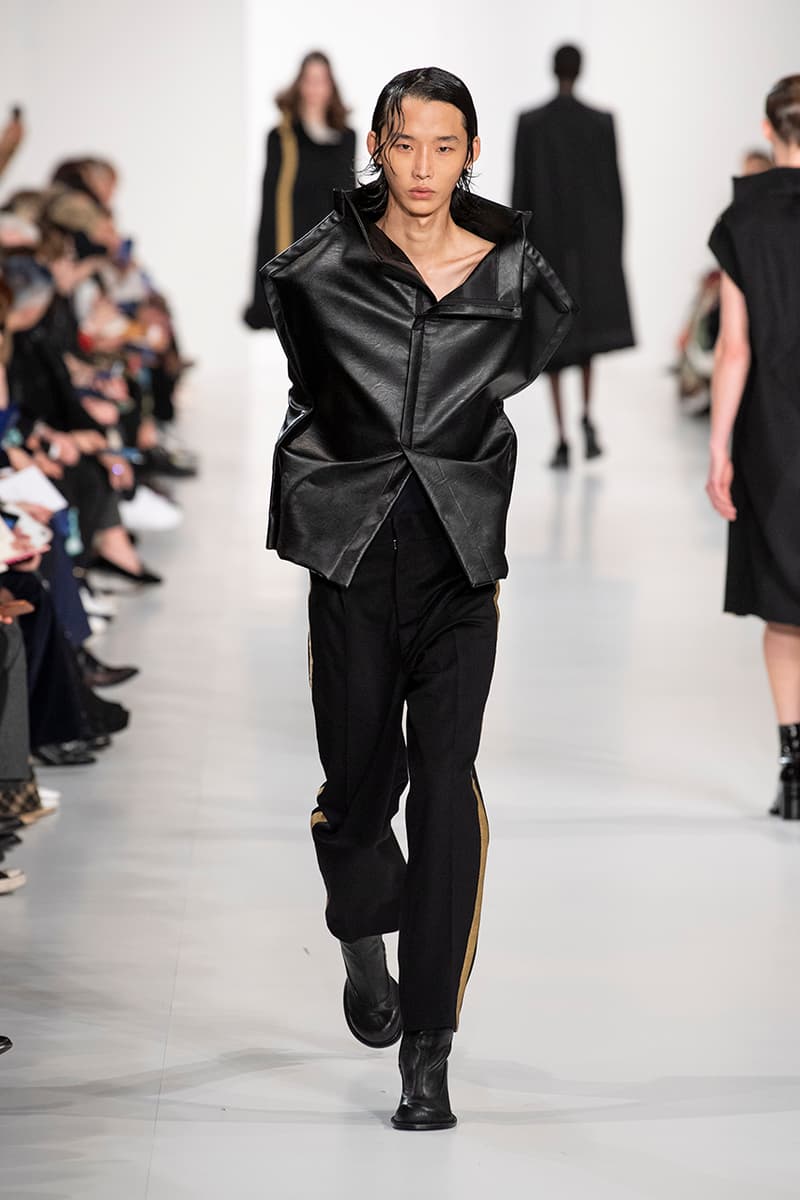 36 of 40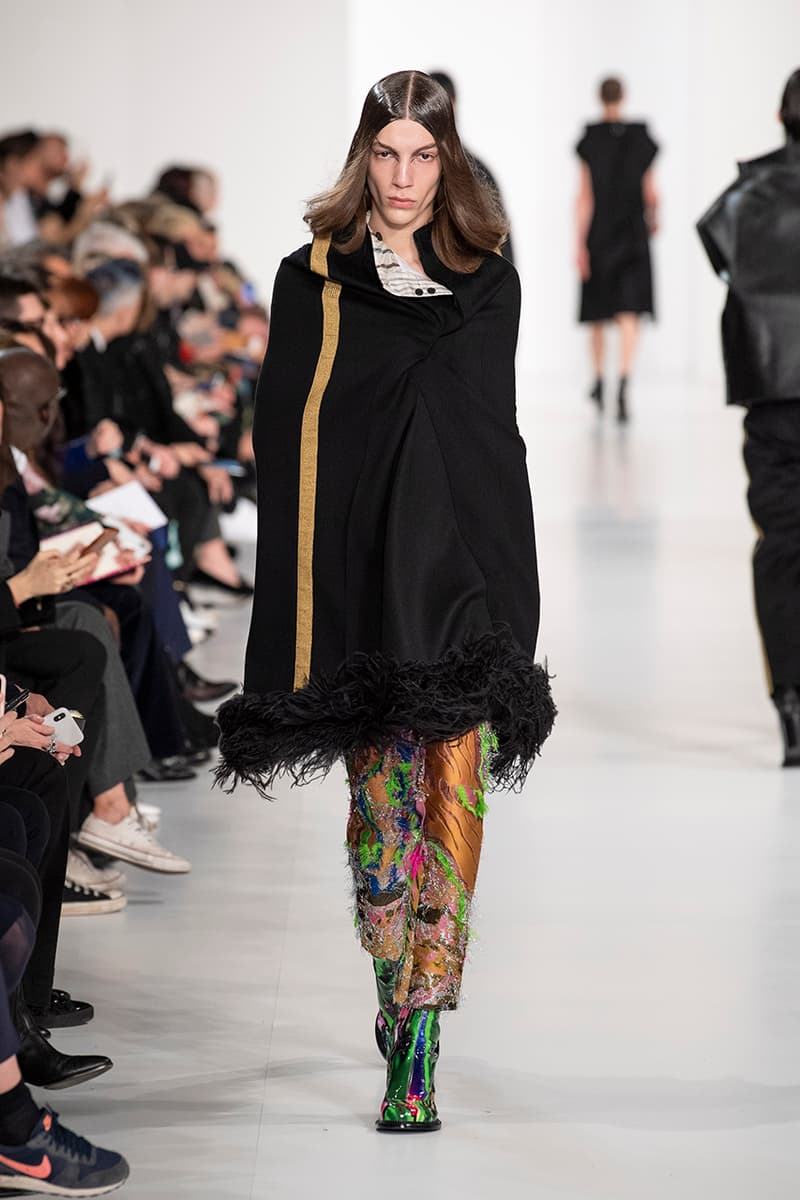 37 of 40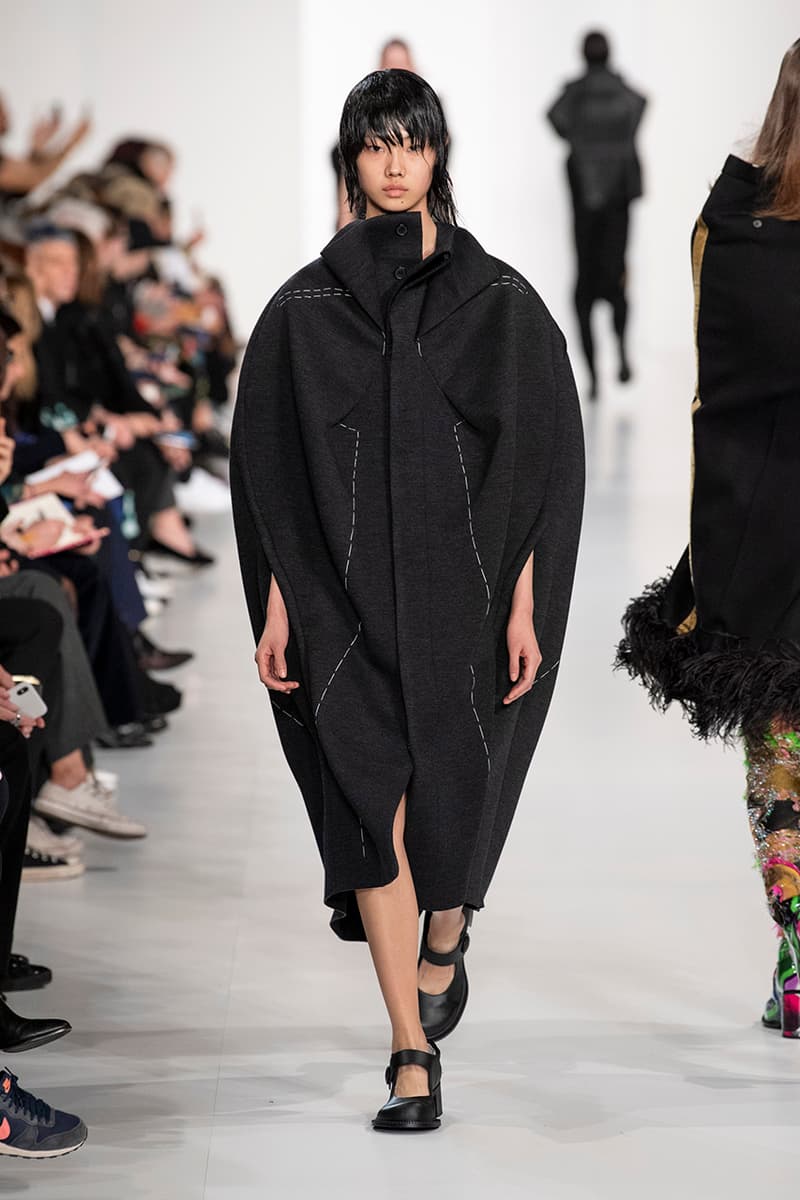 38 of 40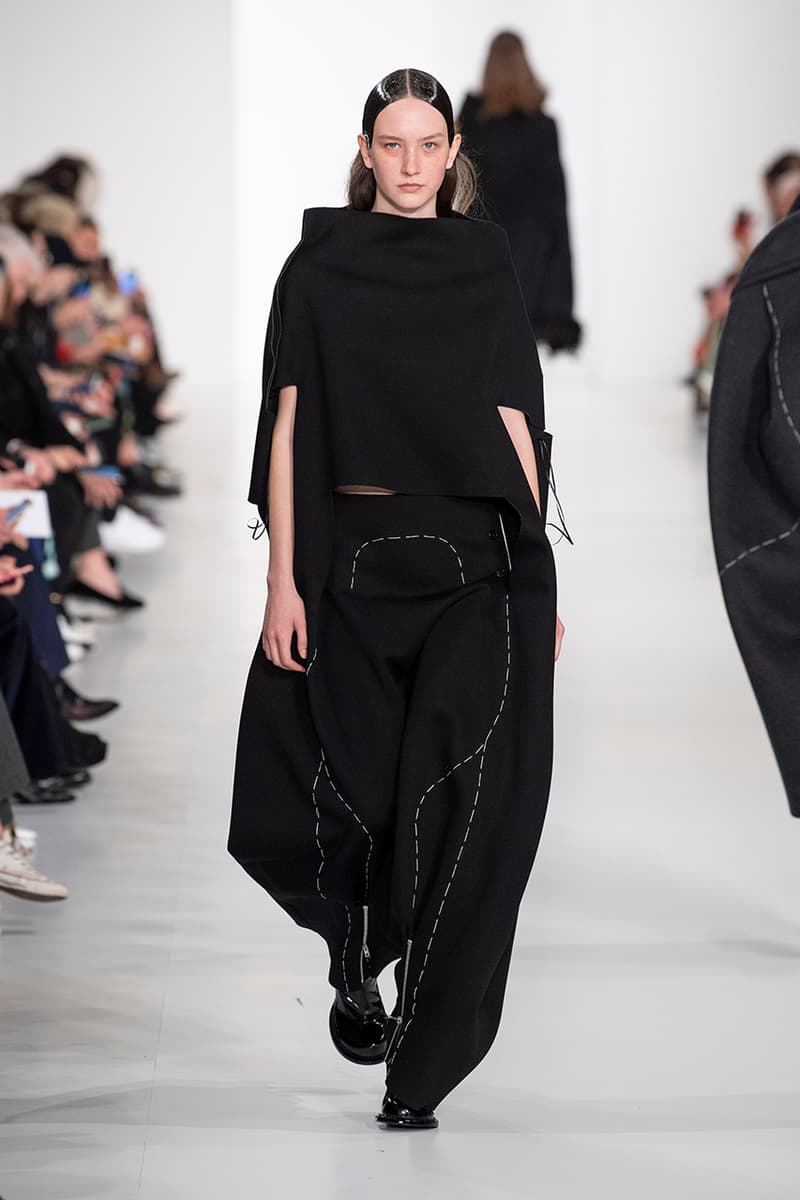 39 of 40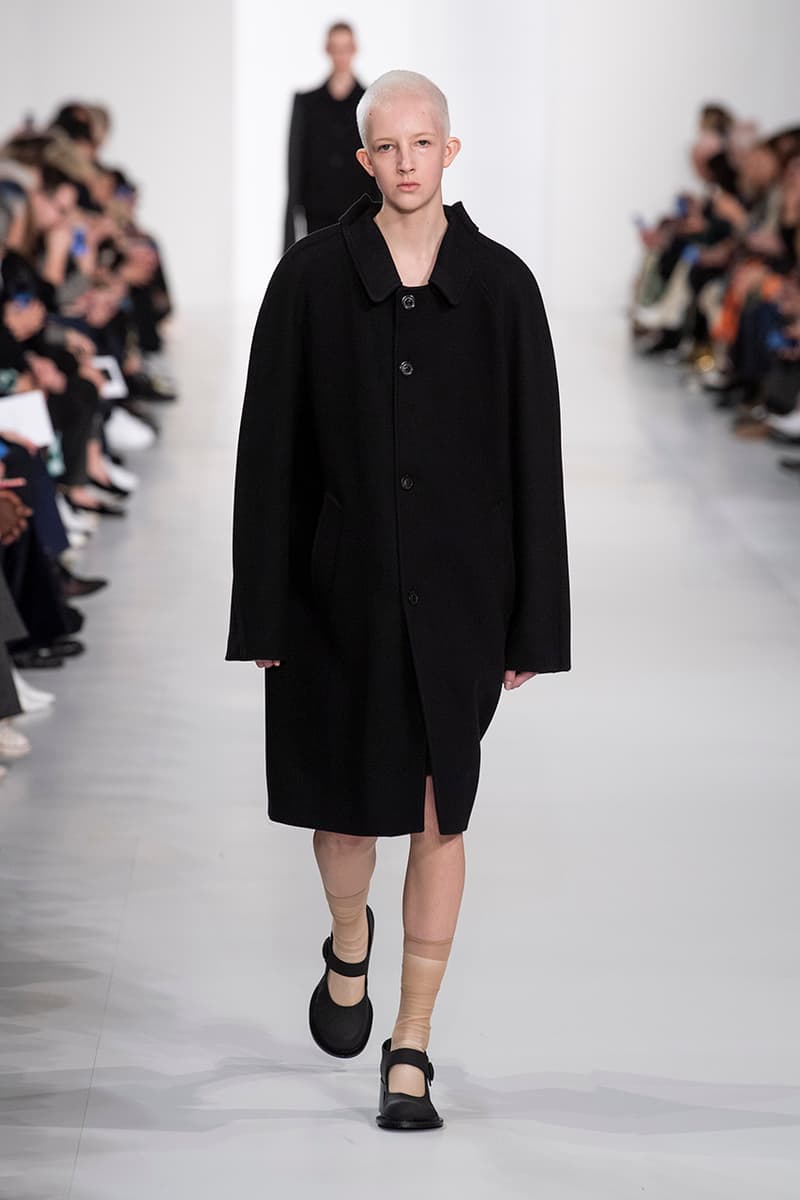 40 of 40
Maison Margiela showcased its Fall/Winter 2019 collection during a co-ed show at this season's Paris Fashion Week. For the collection — titled Défilé'– creative director John Galliano focused on a "purified sense of restraint" in contrast to the overload of digital images and stimuli, a theme also referenced in the Parisian house's recent Reality Inverse short film.
The theme of restraint is shown through the use of classic and familiar pieces, which have then been drastically cut back to create new forms. This includes a flannel coat that has been cut into a dress, a leather trench coat that transforms into shorts and trousers reworked into skirts, dresses and capes. In contrast to the restraint that runs through the collection, other motifs include pink flamingos and juxtaposed panelling. These themes are described as a "sensory overload" to highlight "the contrast between overflow and degeneration."
Another influence throughout the collection is the idea of "degeneration," which sees the use of traditional fabrics including herringbone, flannel, cavalry twill, Harris tweet and felt. These materials have been cut using a style of decadent cutting that Margiela first explored with the Spring/Summer 2019 Artisanal collection. The entire collection — which is designed to be gender-nonconformist — comes in a color palette that mixes black, grey and ivory with the oversaturated flamingo motif.
For more from Paris Fashion Week, take a look at Saint Laurent's '80s-inspired collection.