Maison Margiela Showcased Handmade Craft for SS19
John Galliano's first Artisinal menswear runway included corsets, skin-tight vinyl pants and kimono.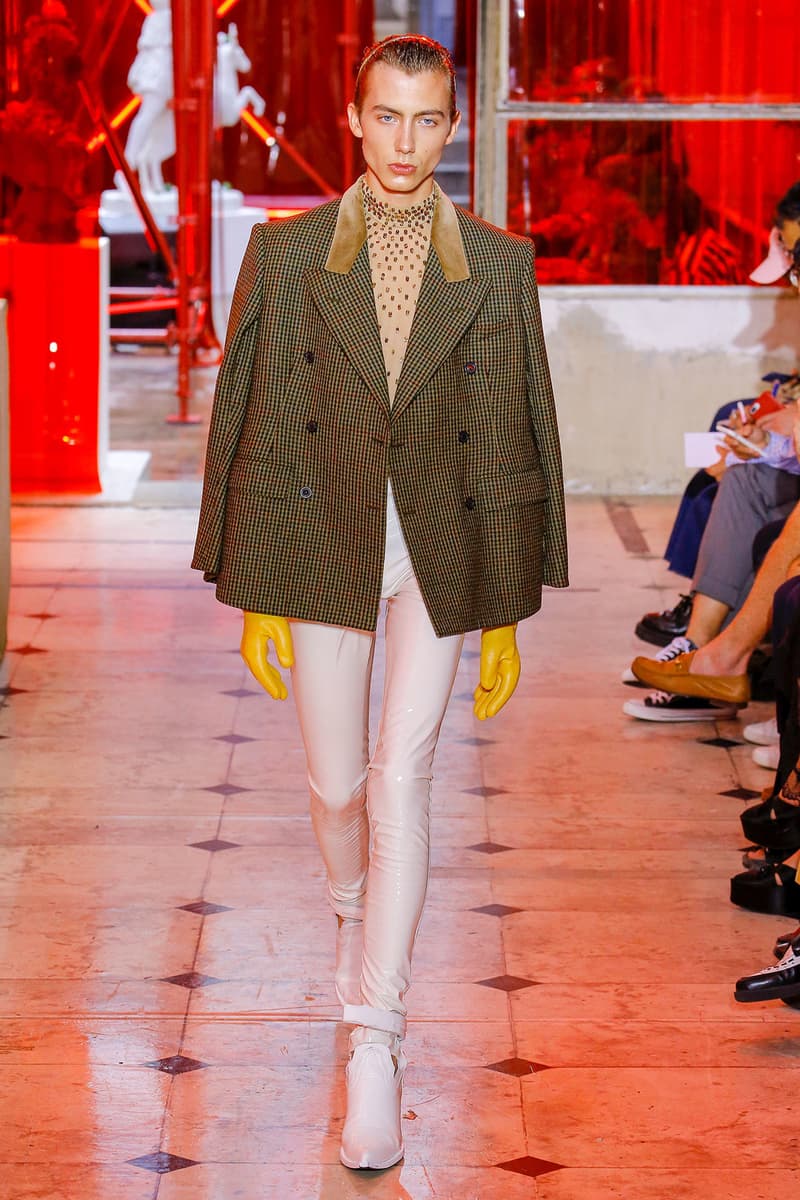 1 of 31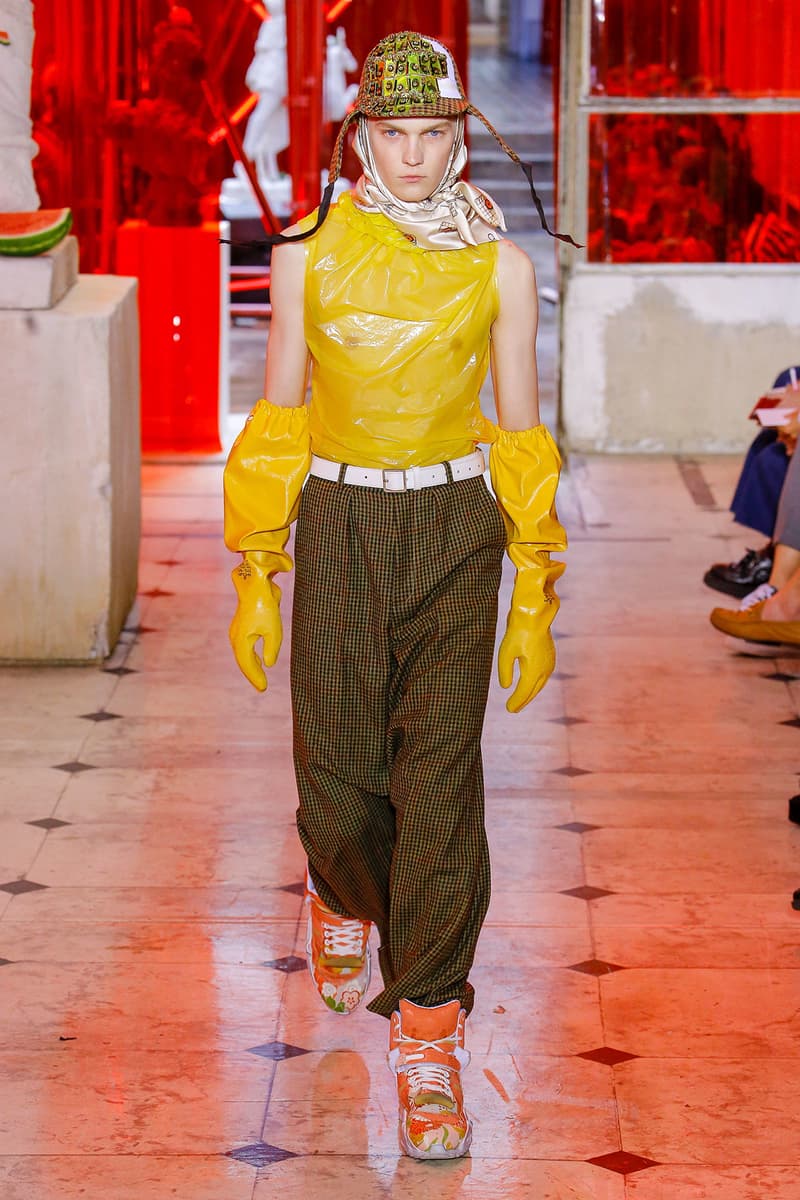 2 of 31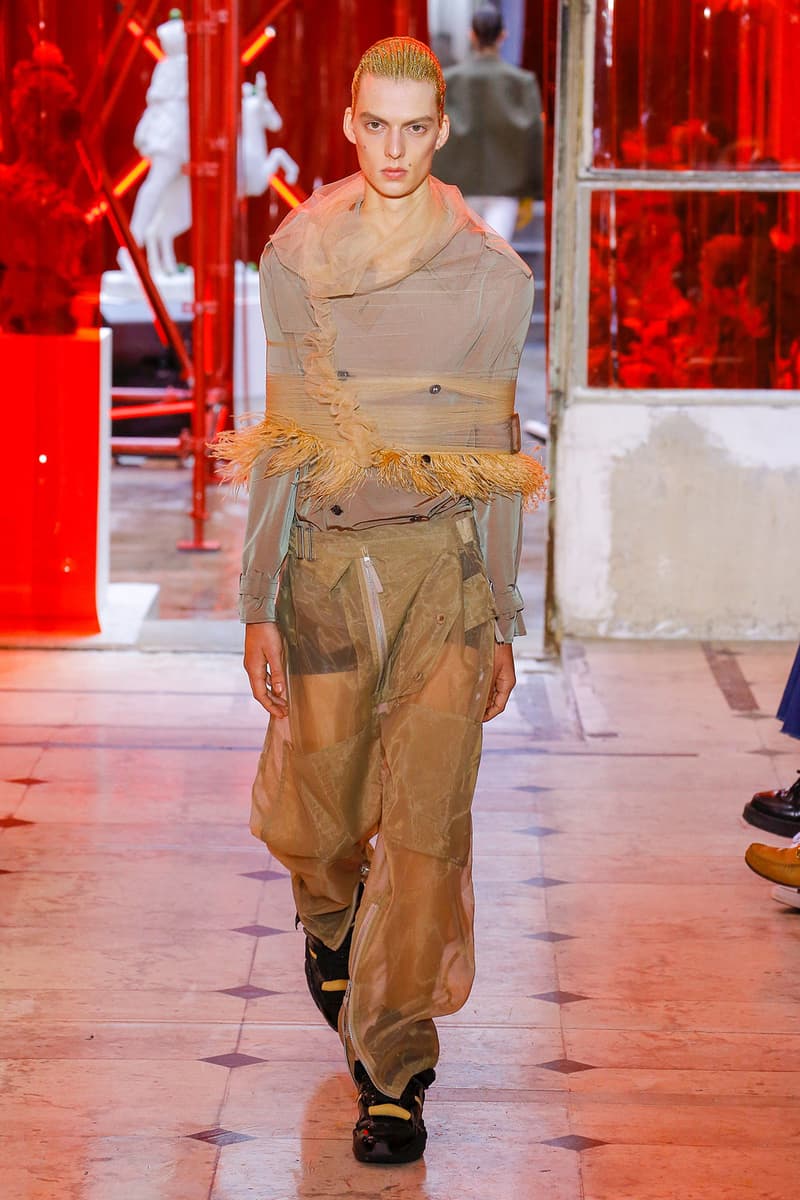 3 of 31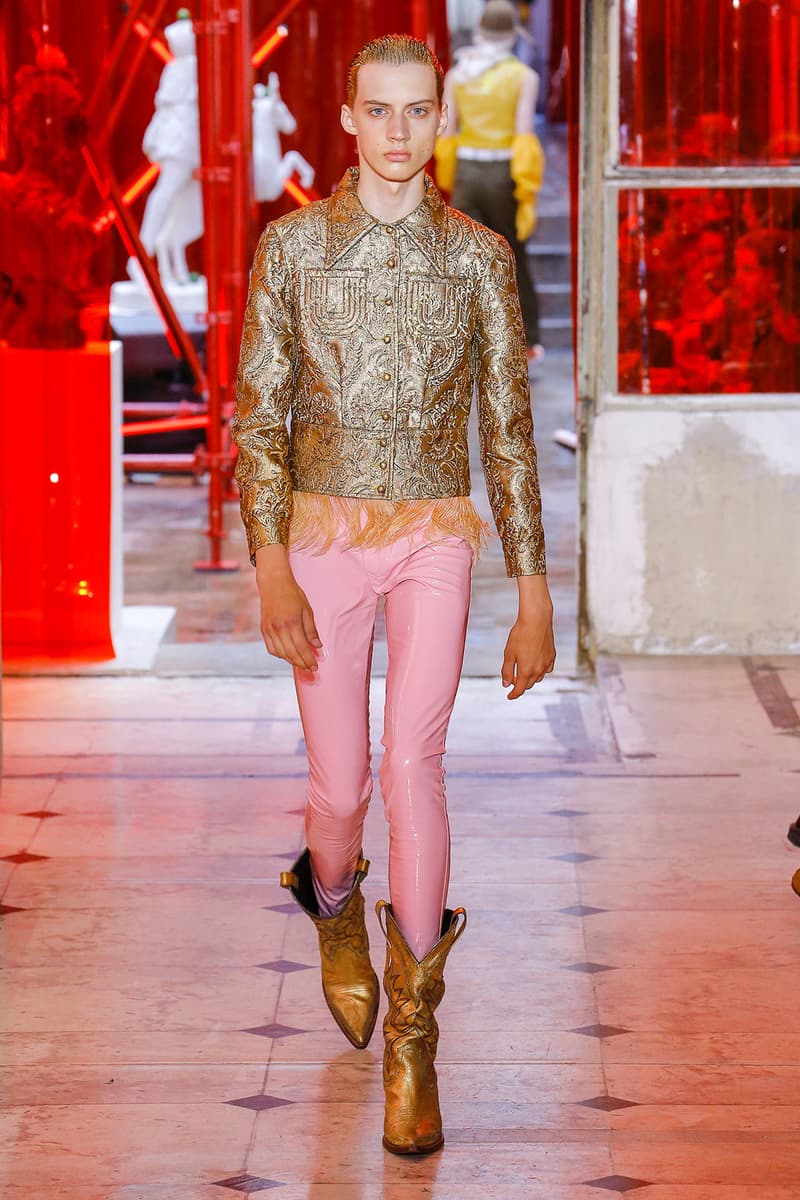 4 of 31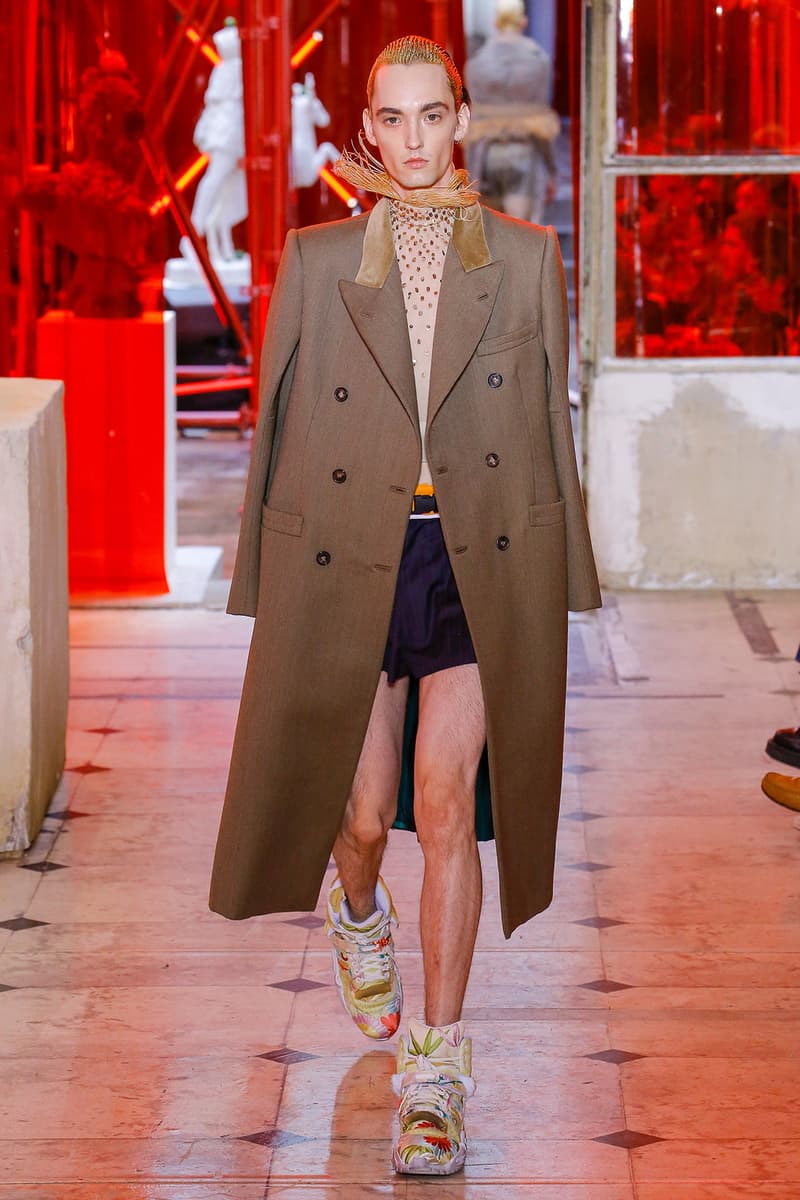 5 of 31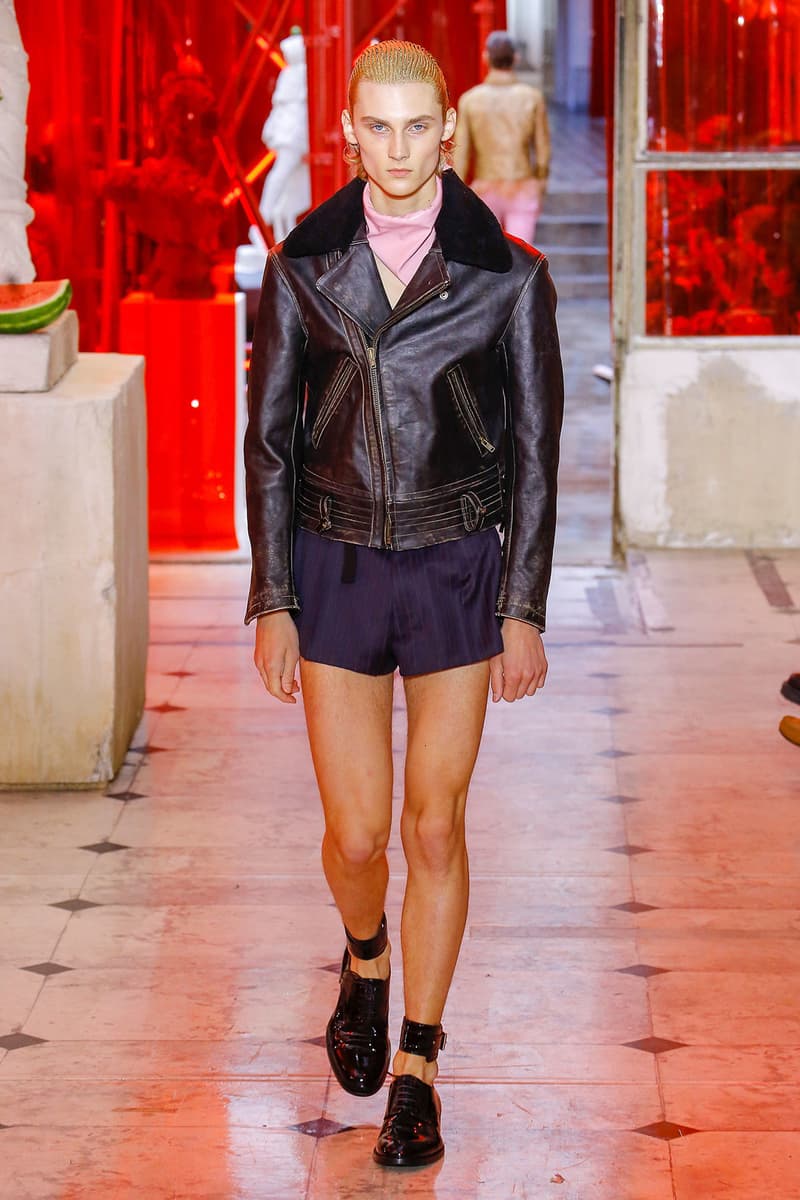 6 of 31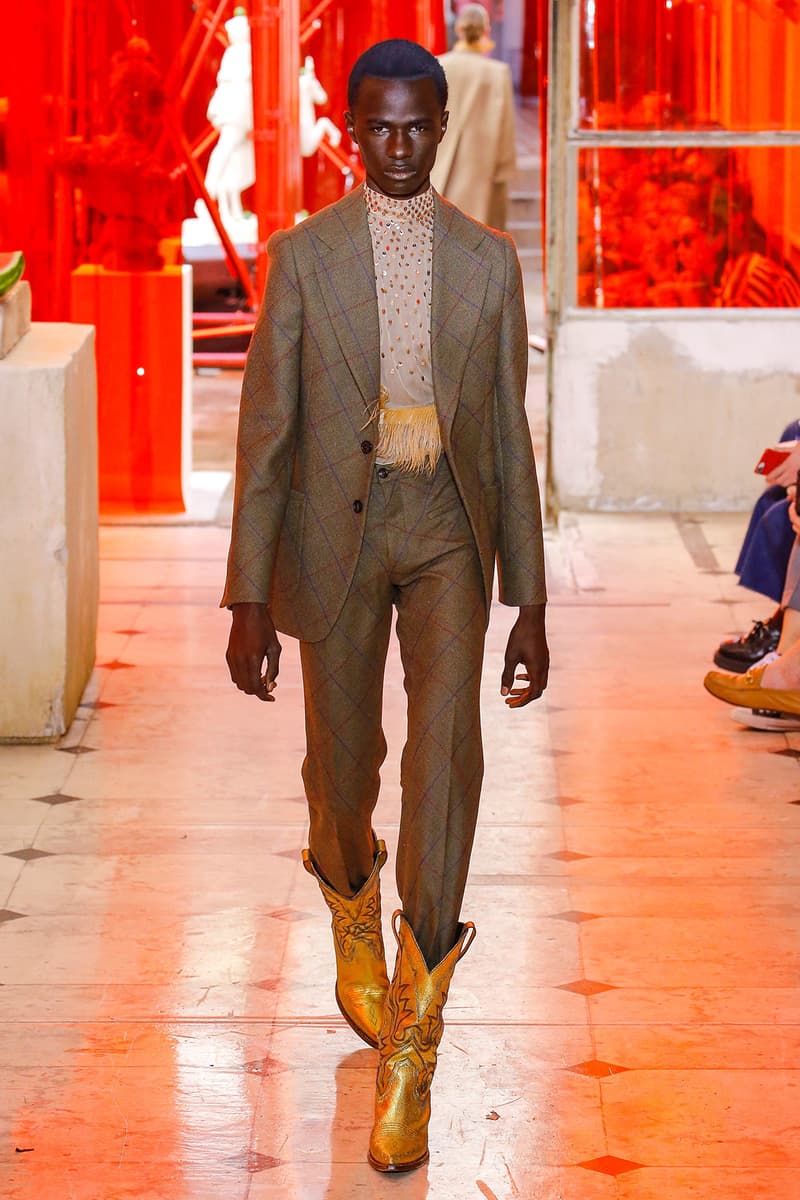 7 of 31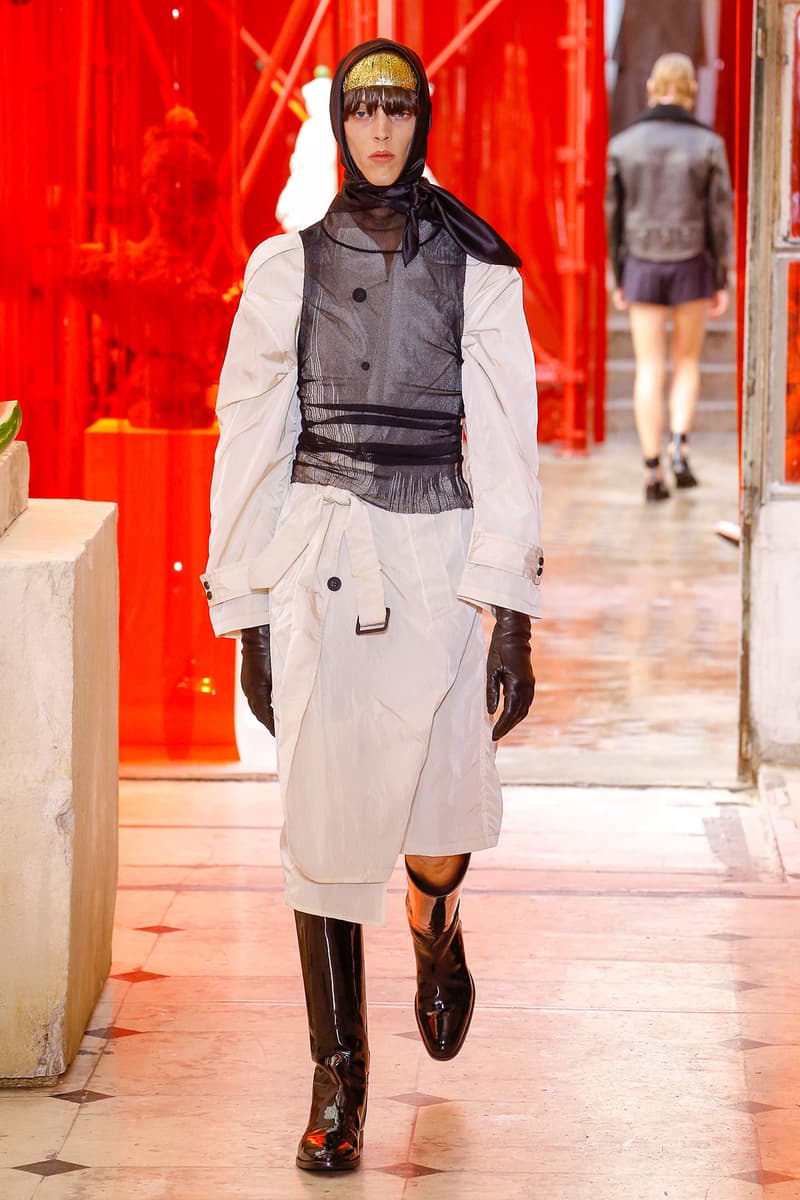 8 of 31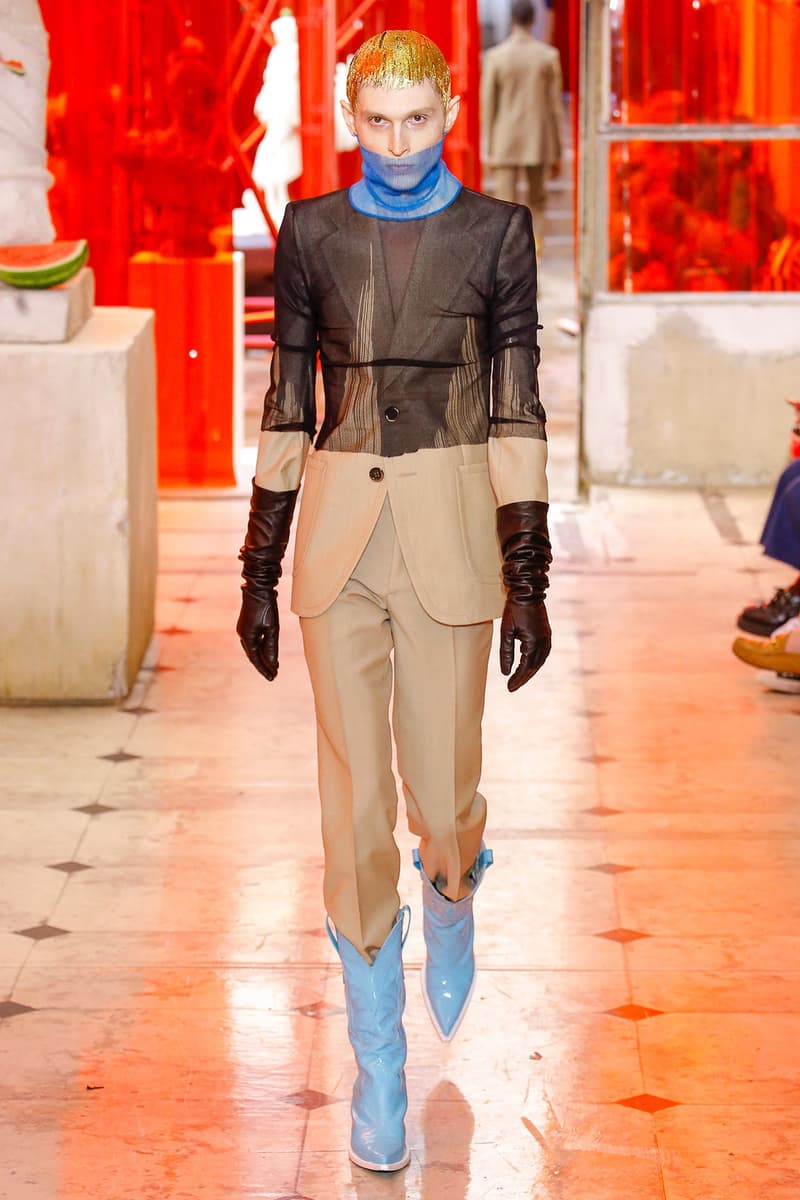 9 of 31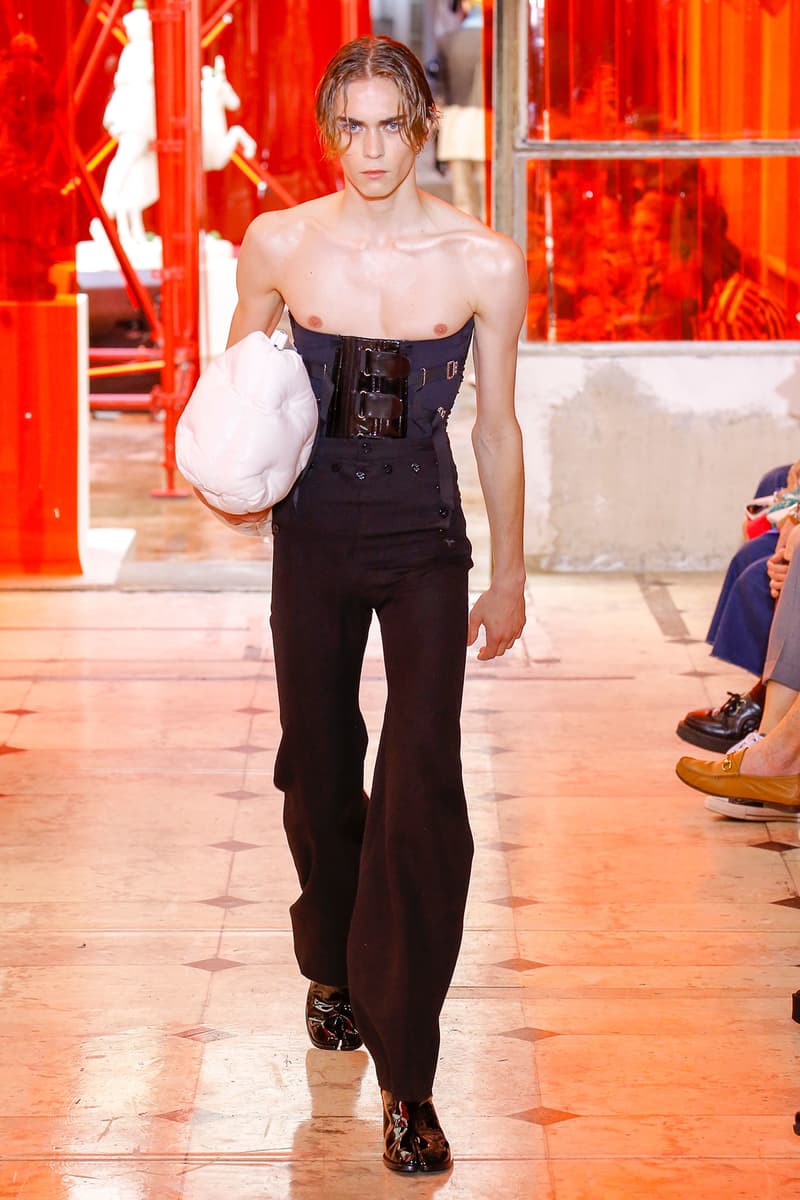 10 of 31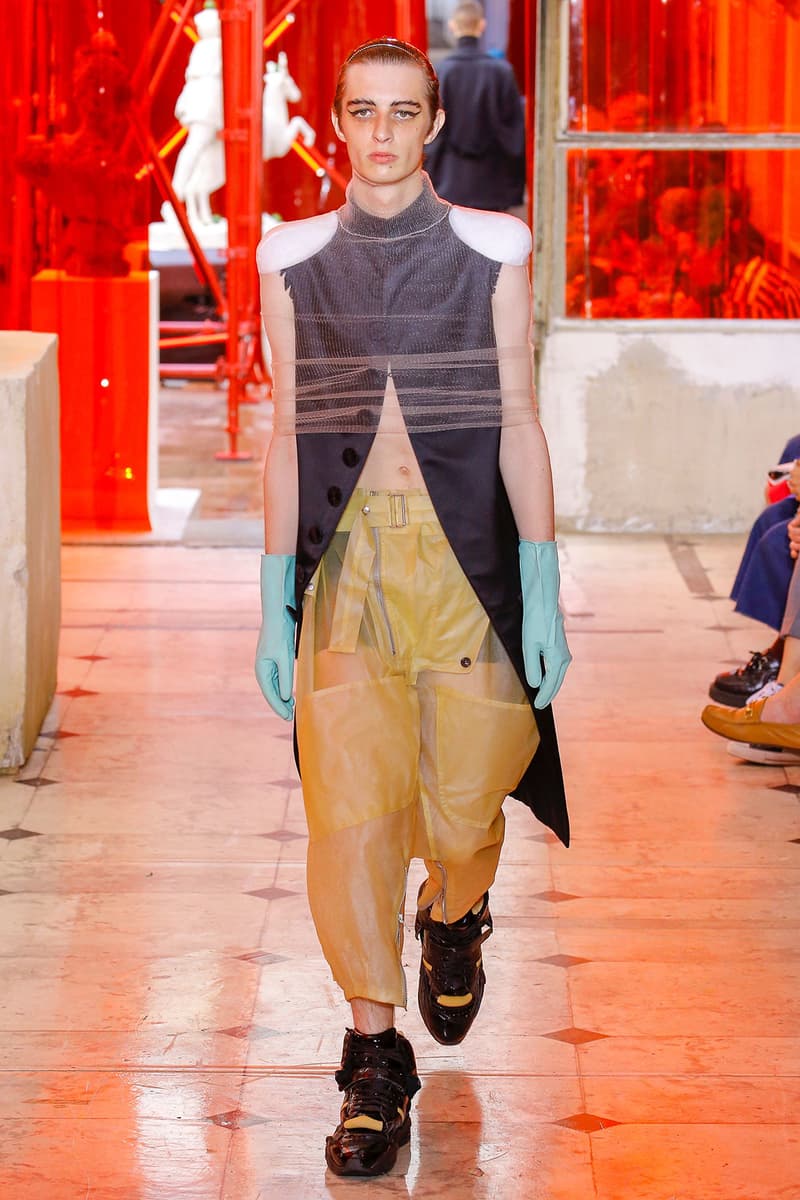 11 of 31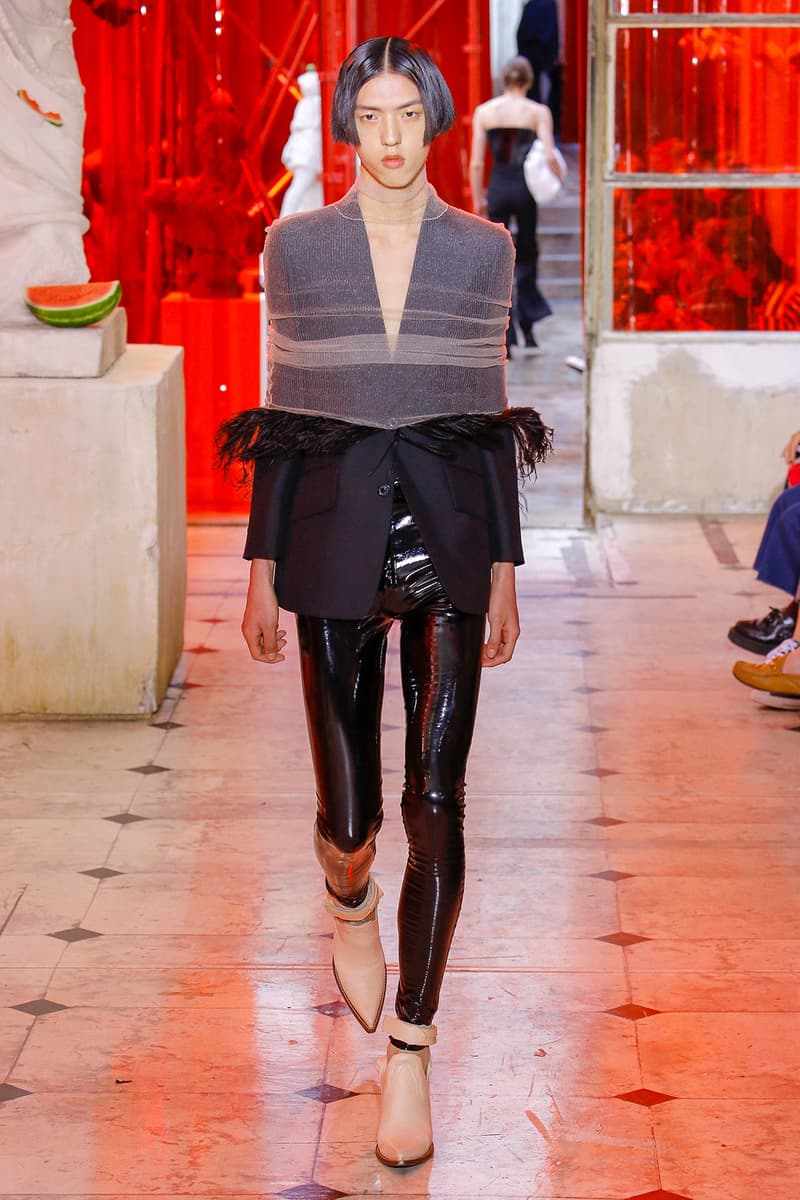 12 of 31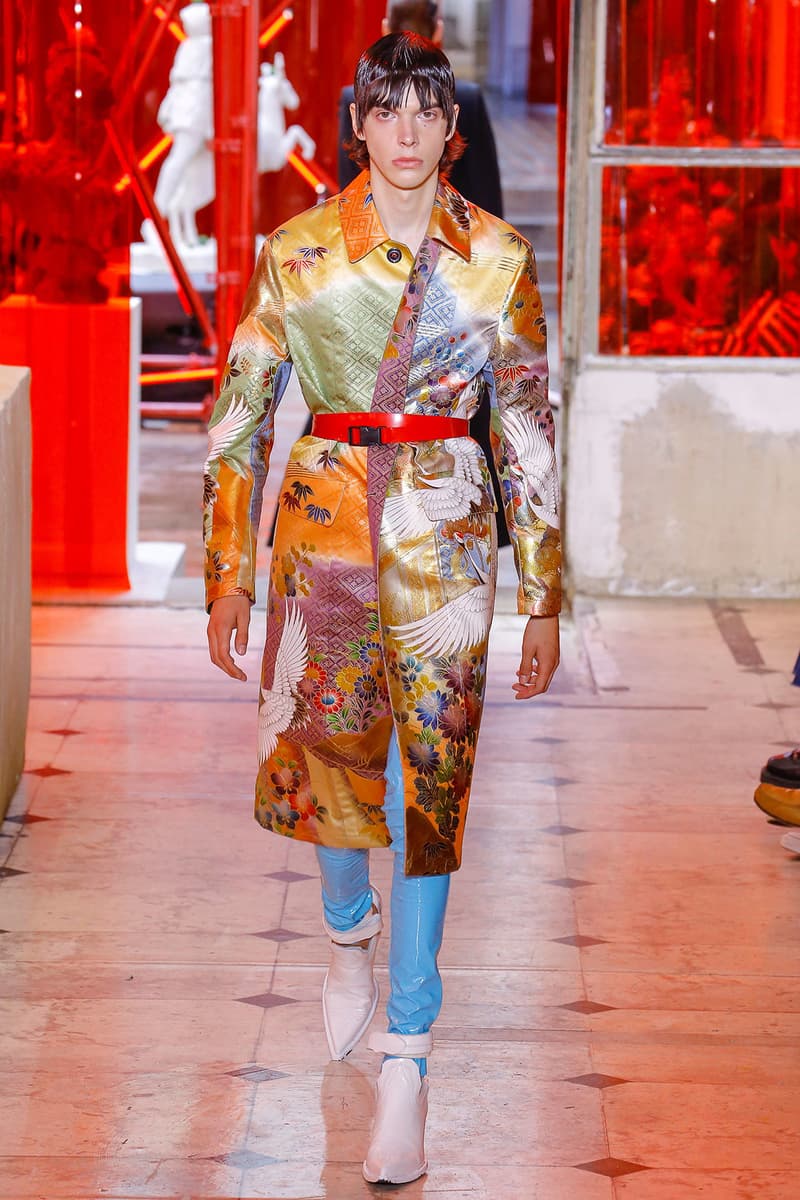 13 of 31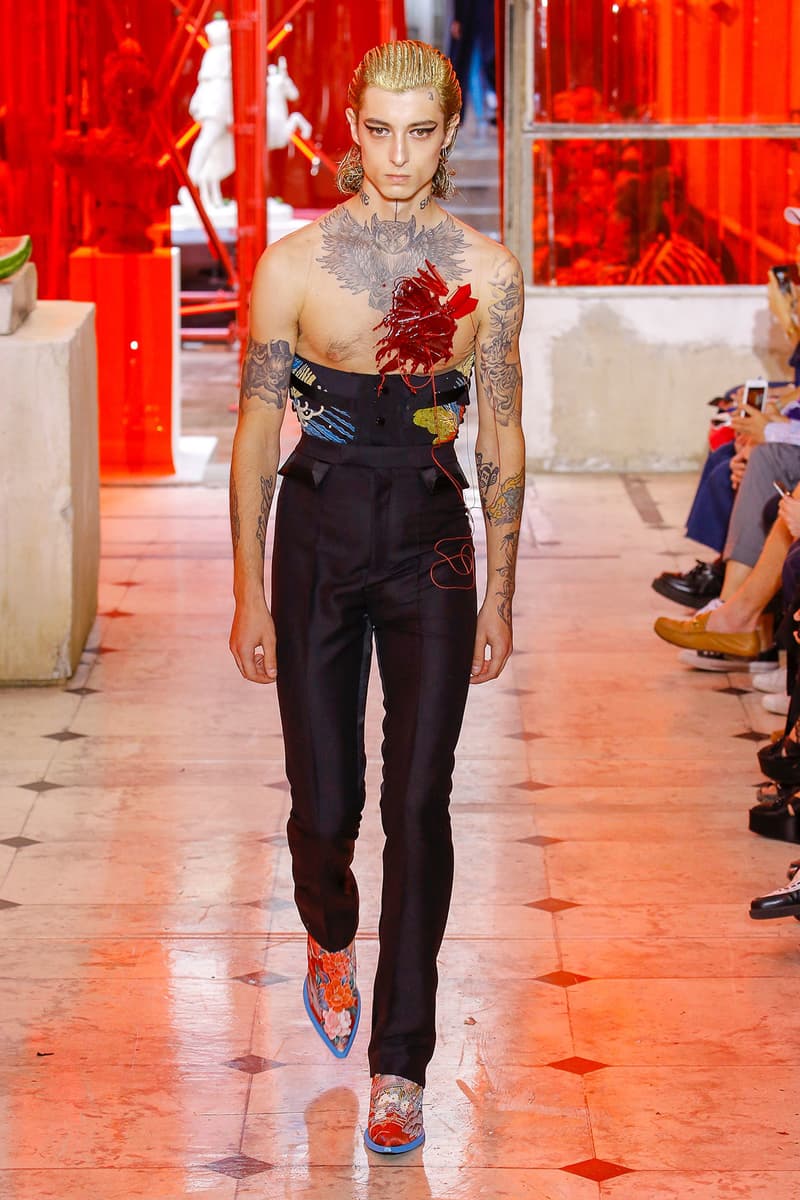 14 of 31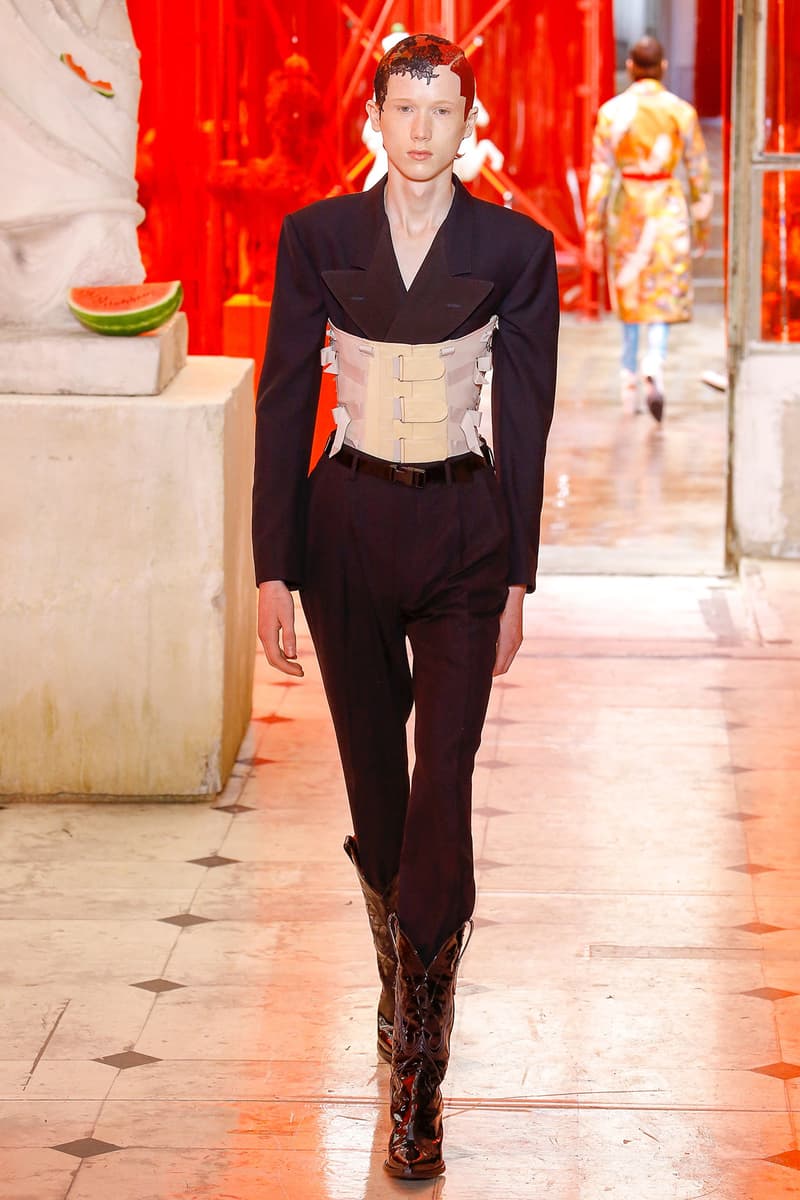 15 of 31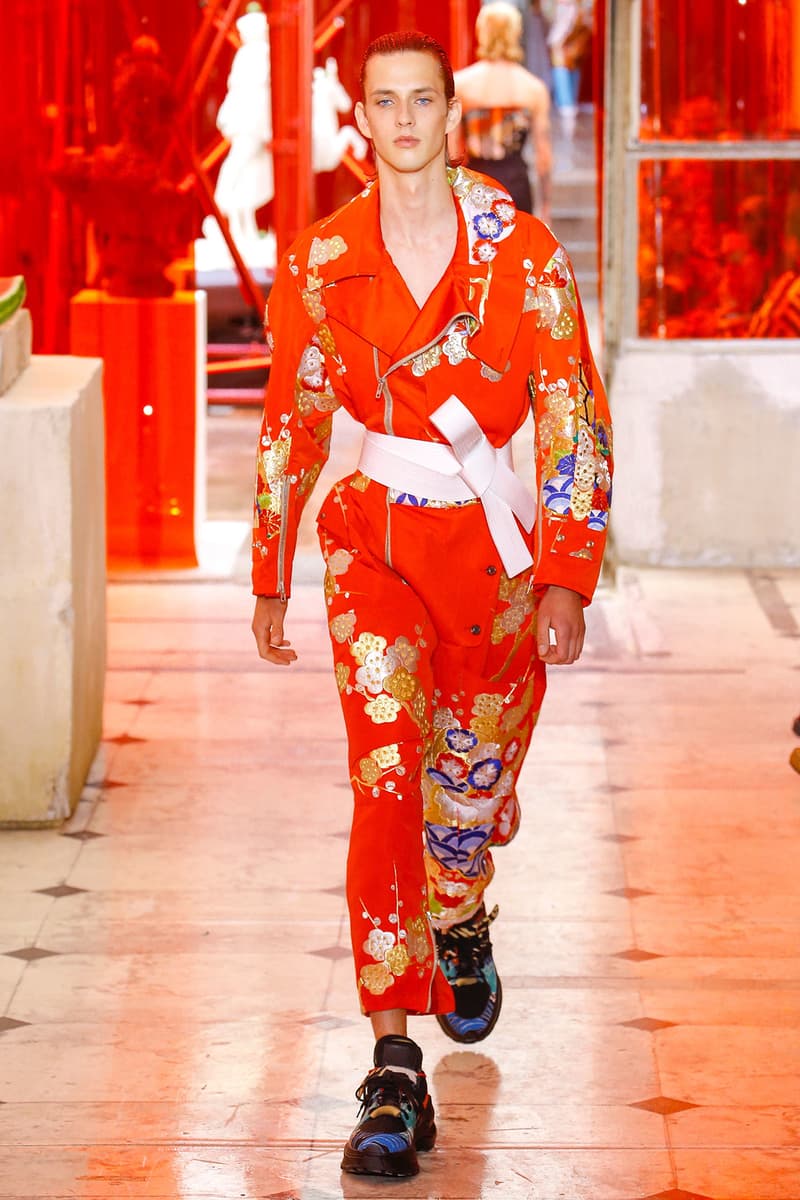 16 of 31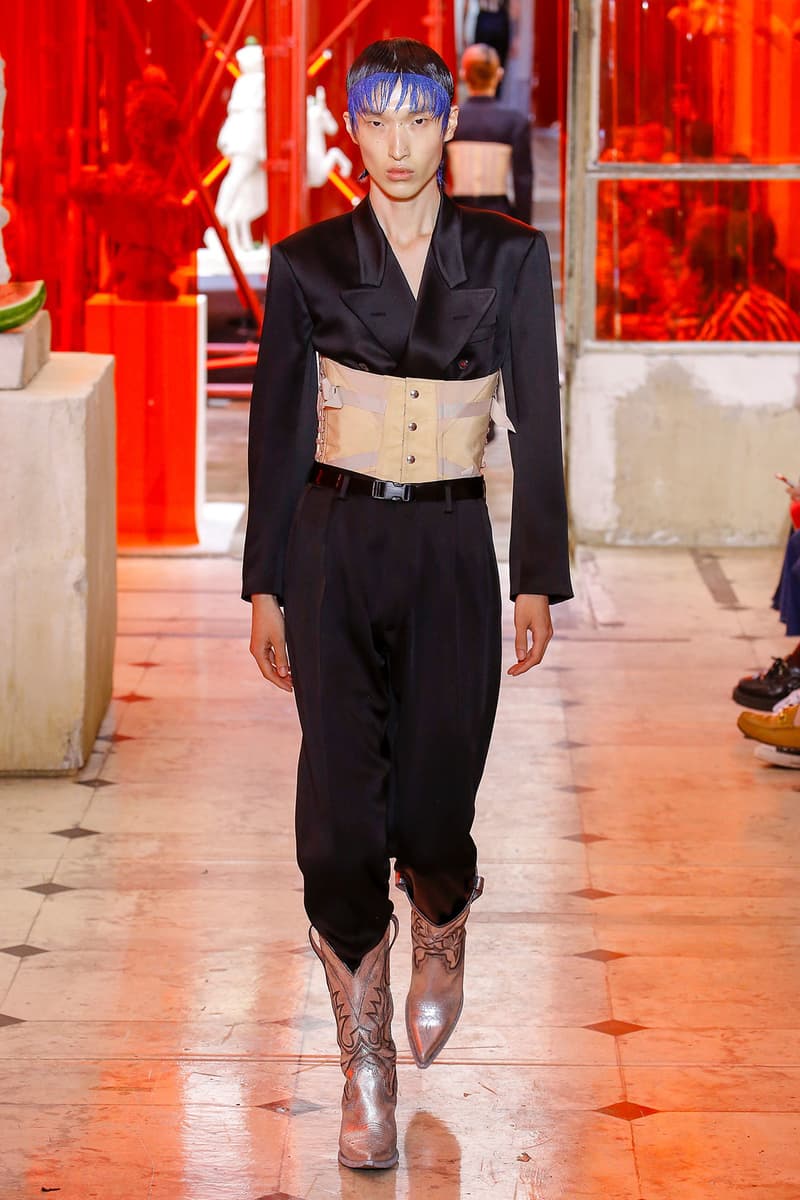 17 of 31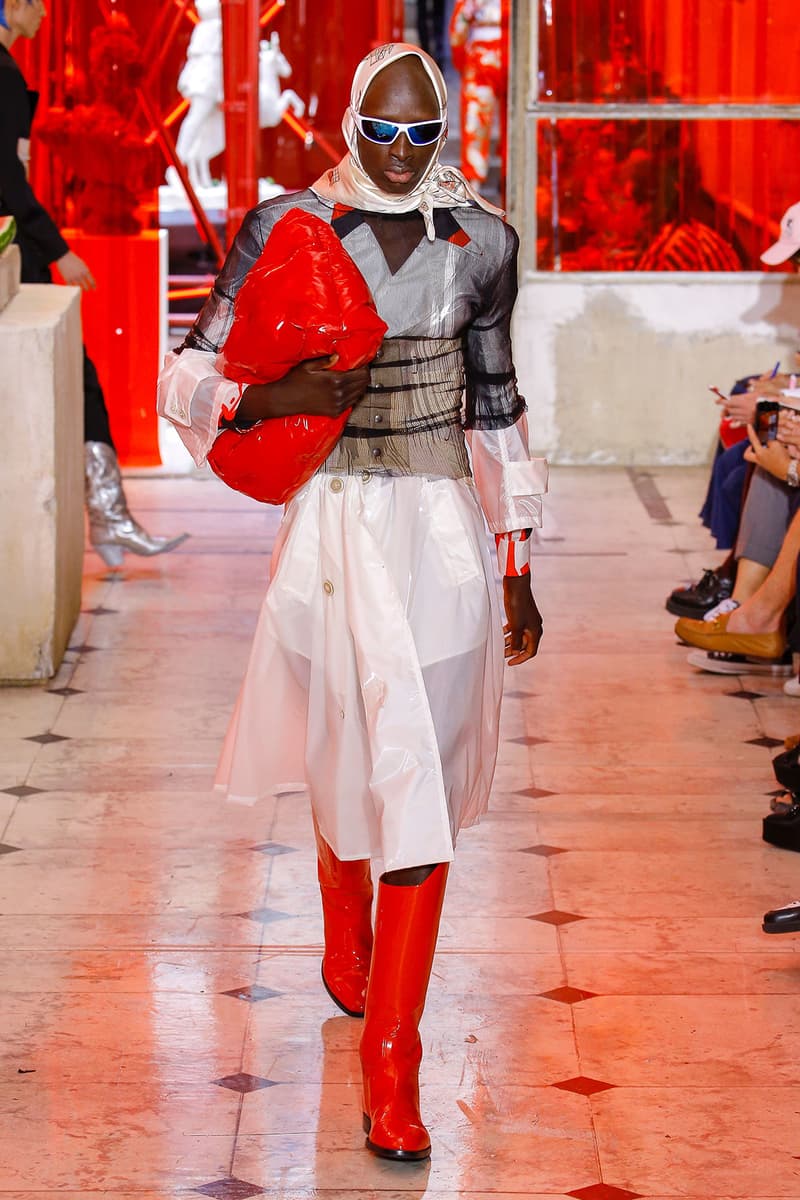 18 of 31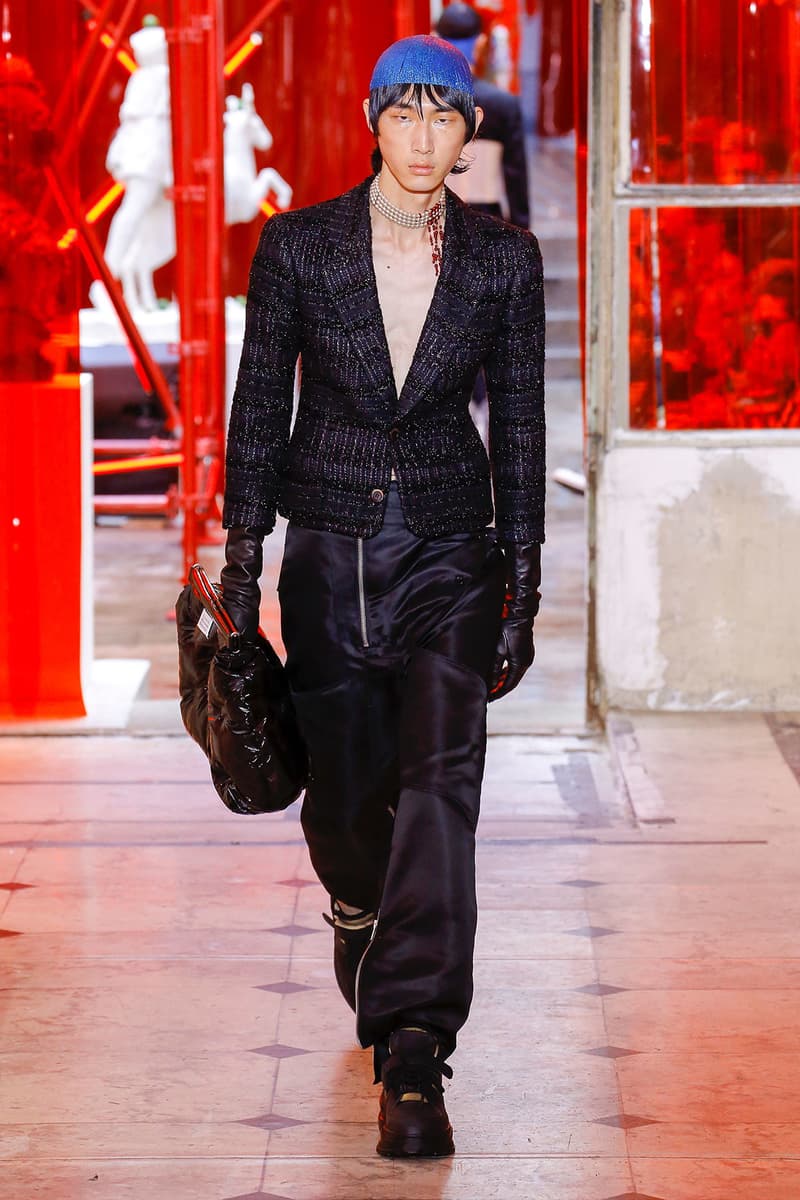 19 of 31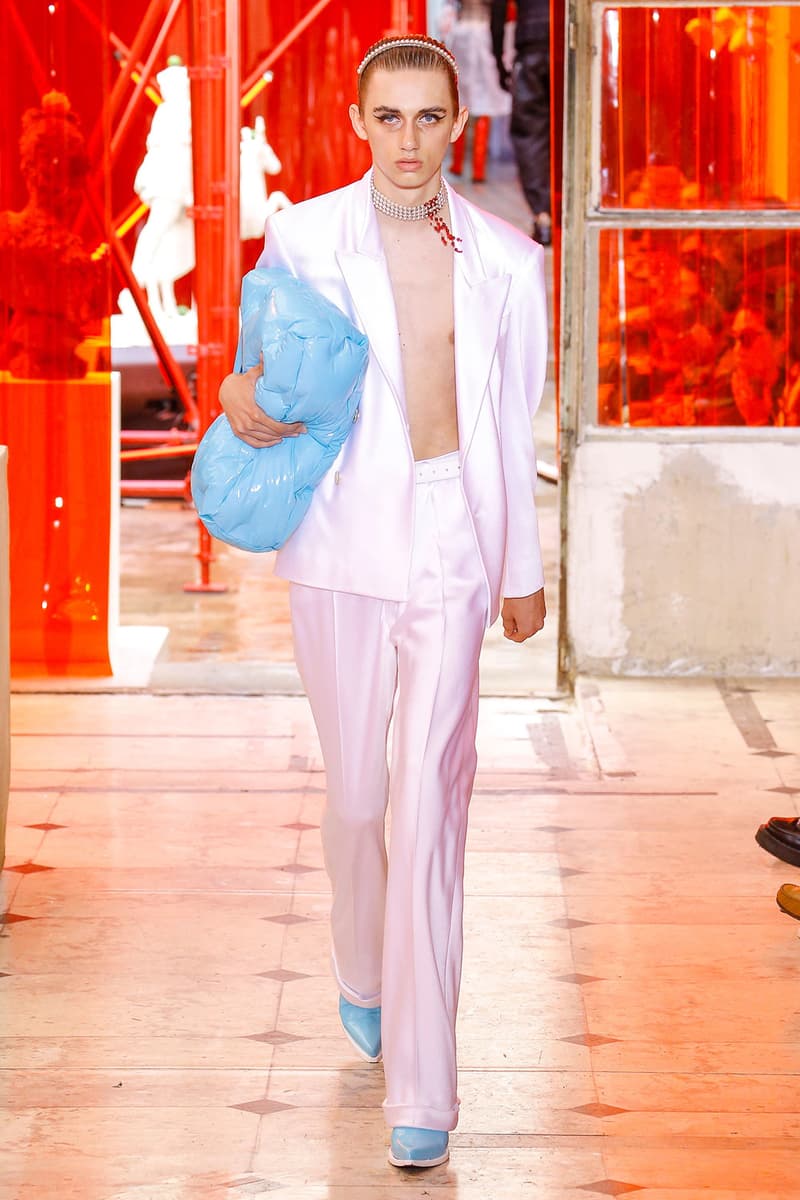 20 of 31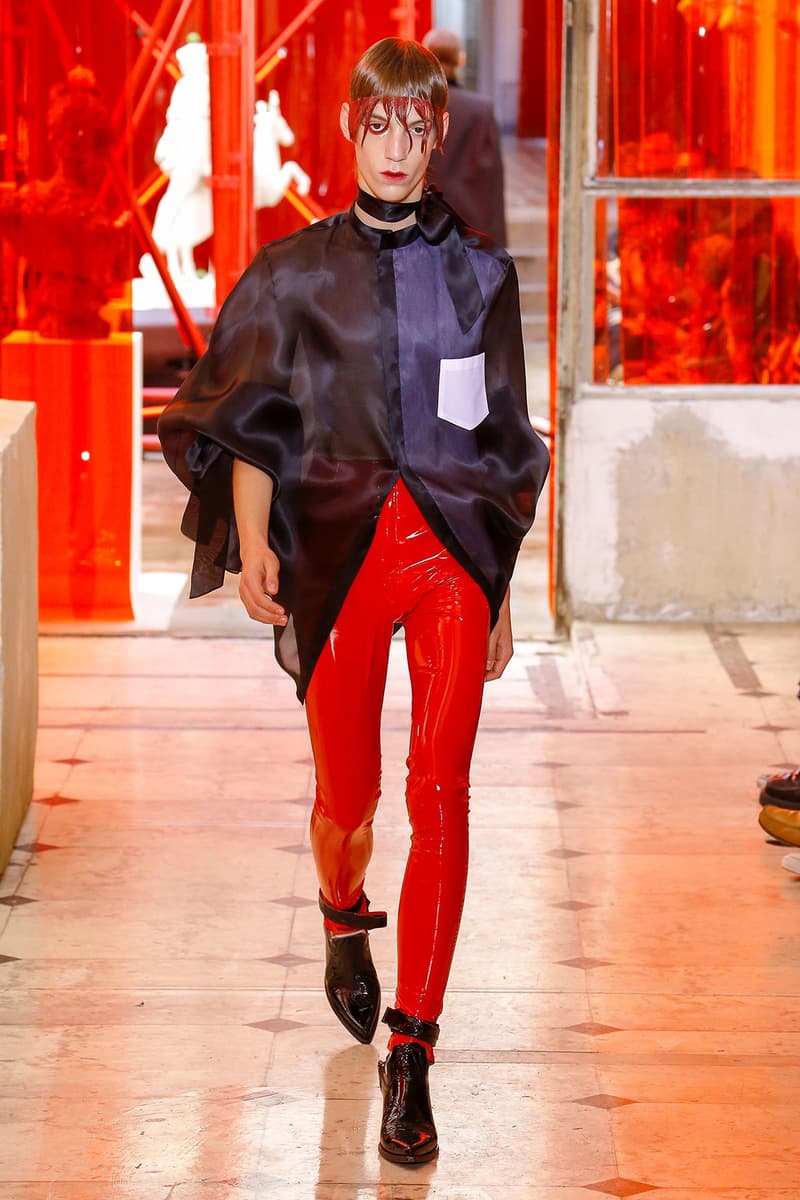 21 of 31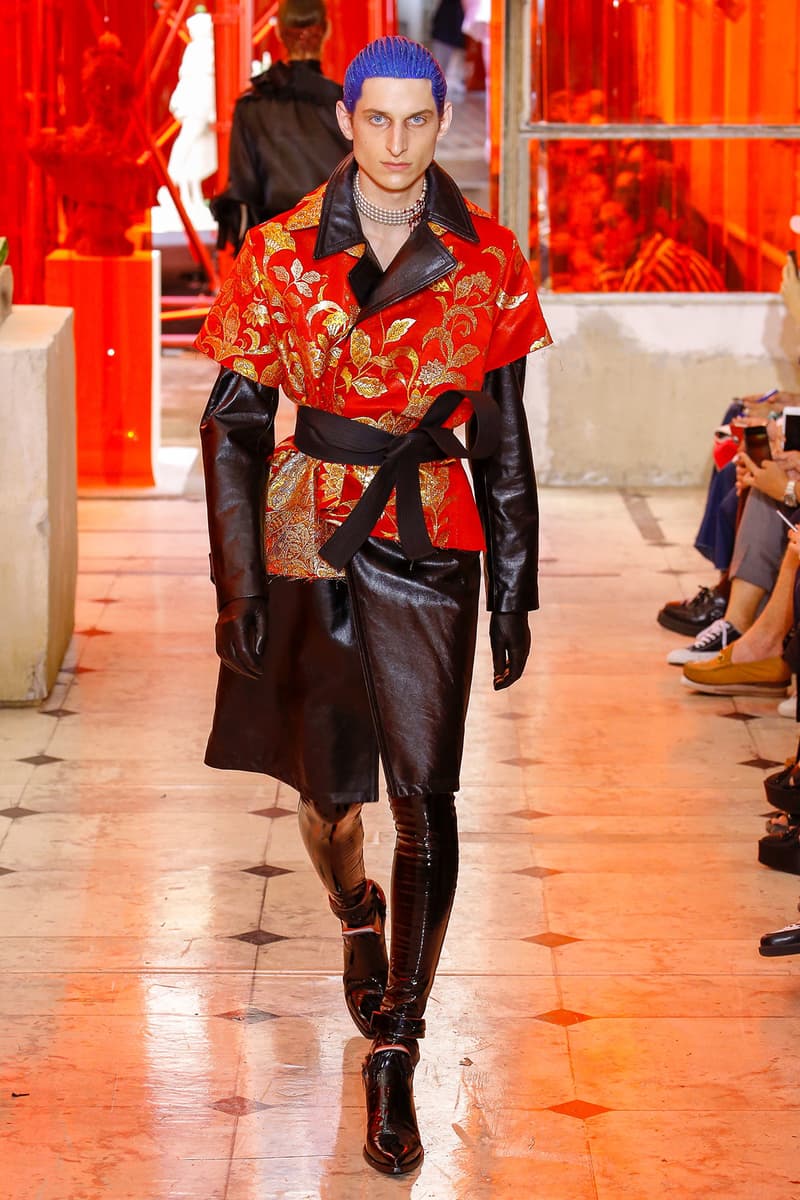 22 of 31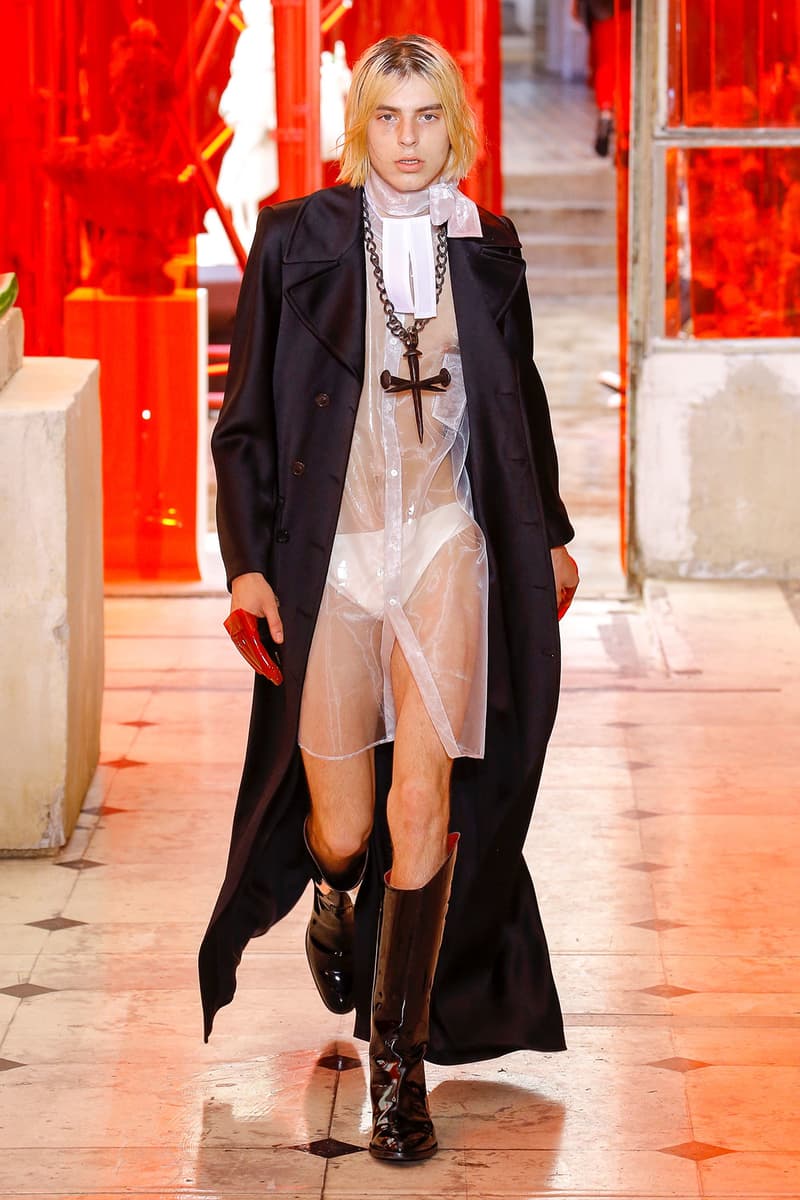 23 of 31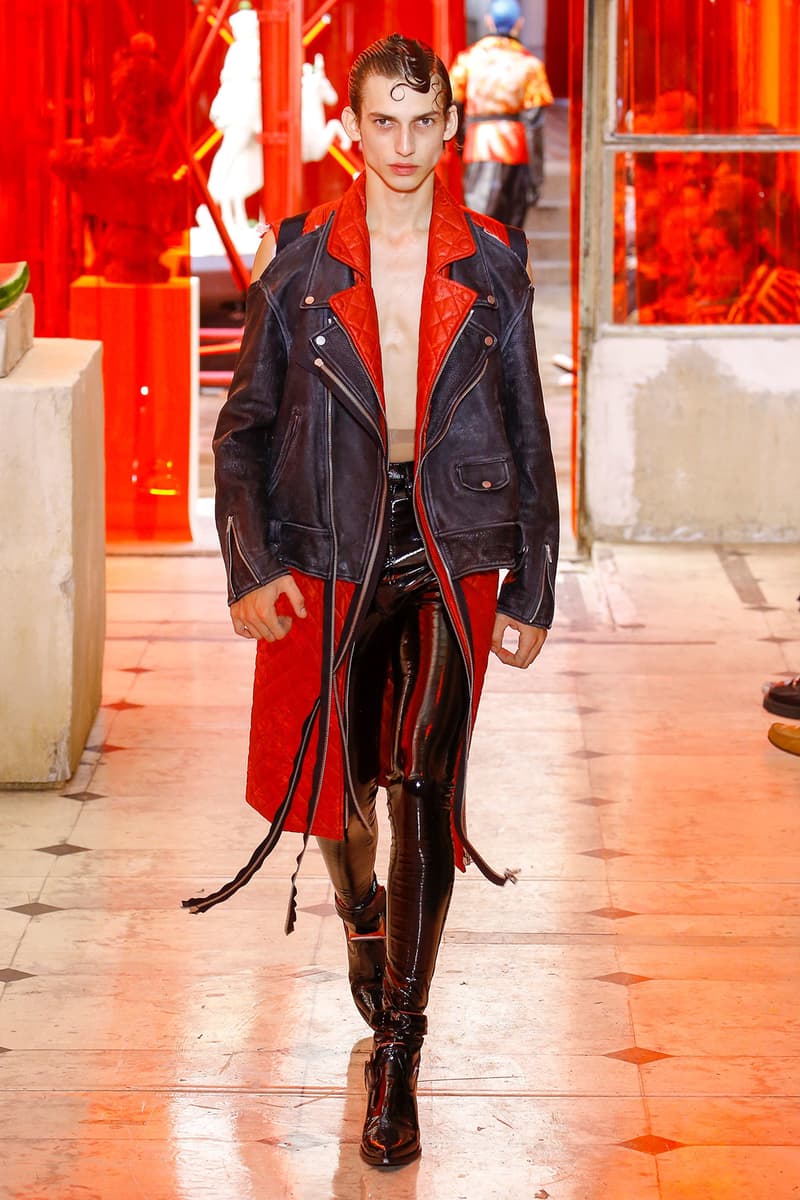 24 of 31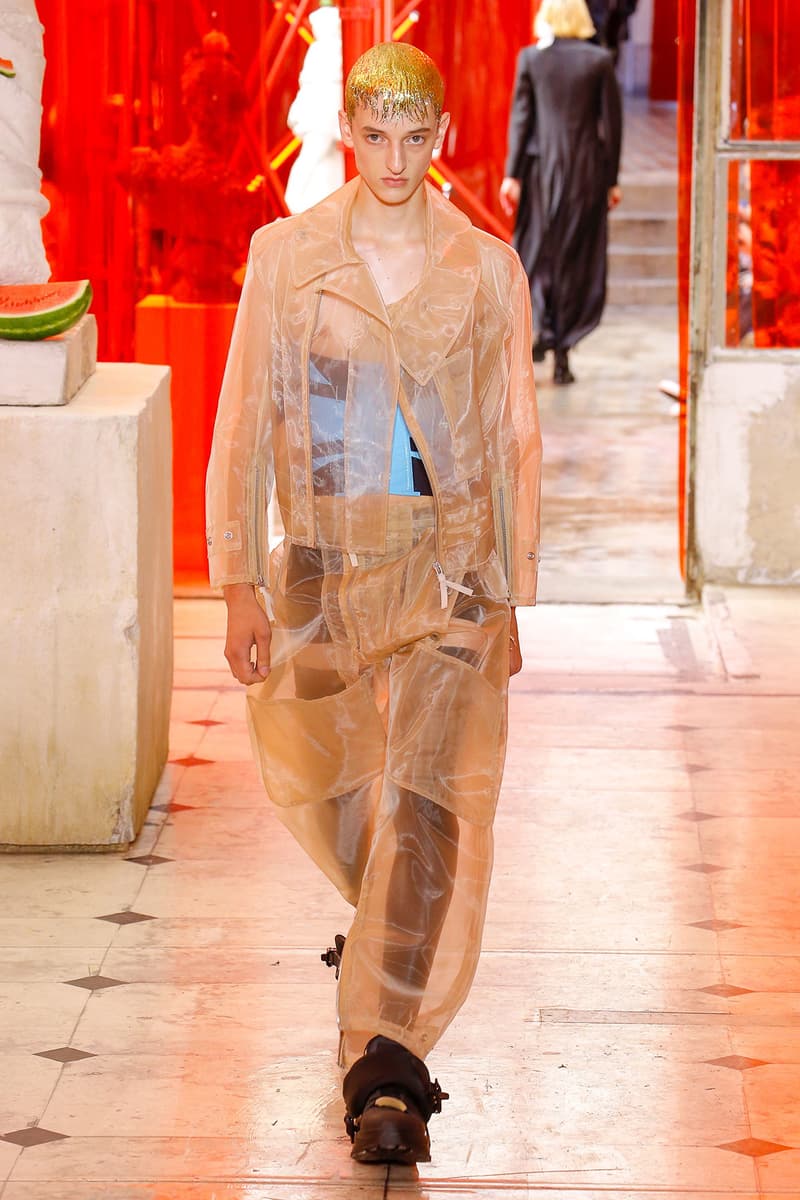 25 of 31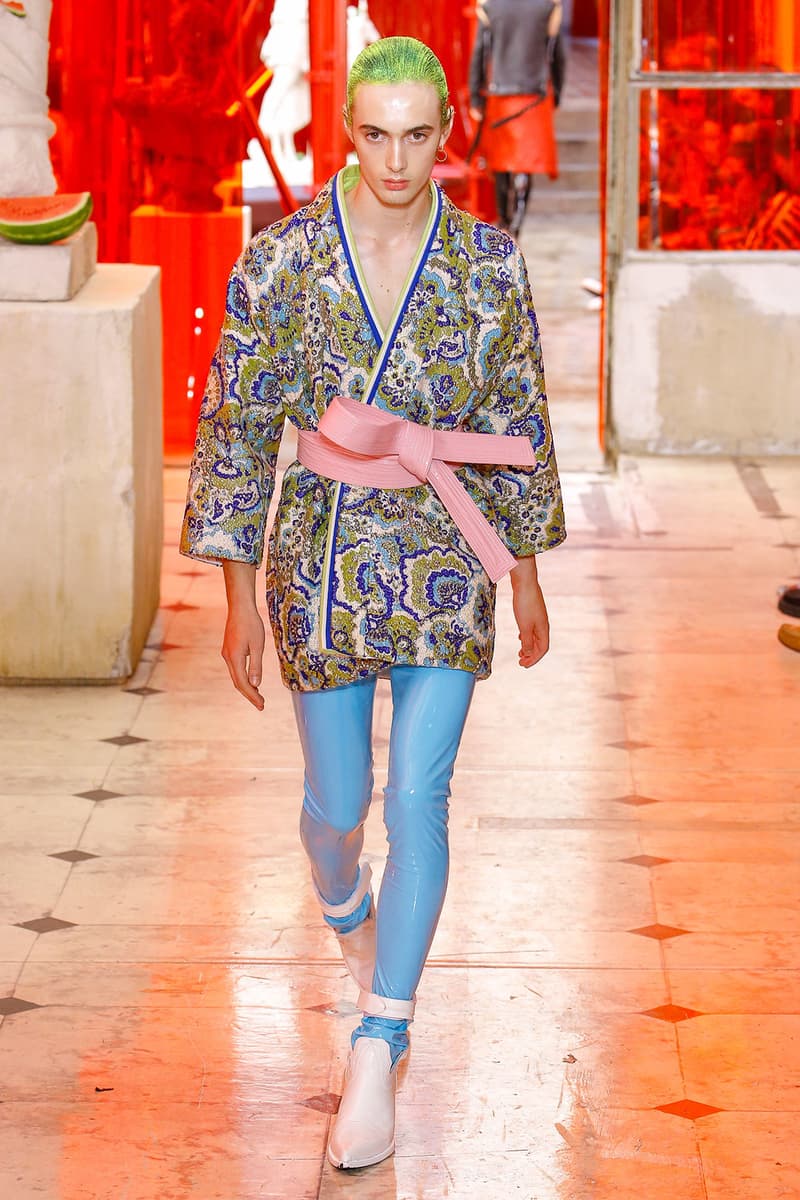 26 of 31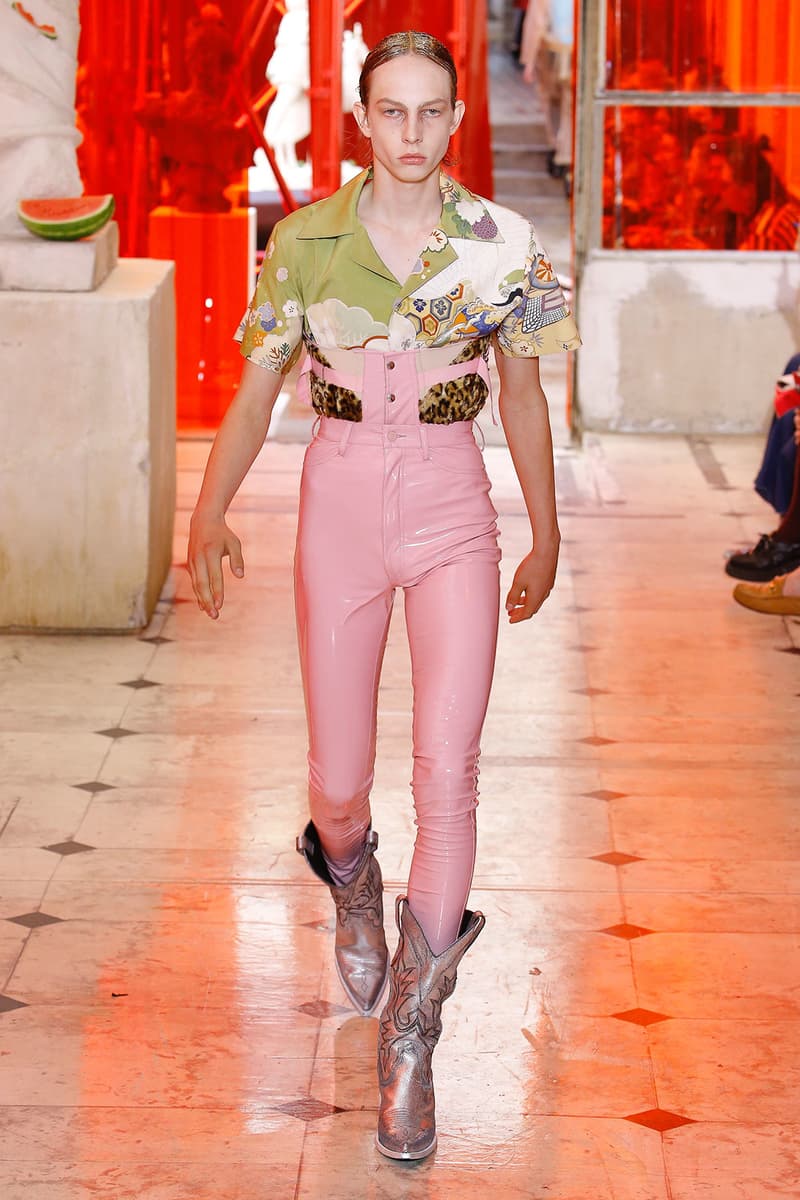 27 of 31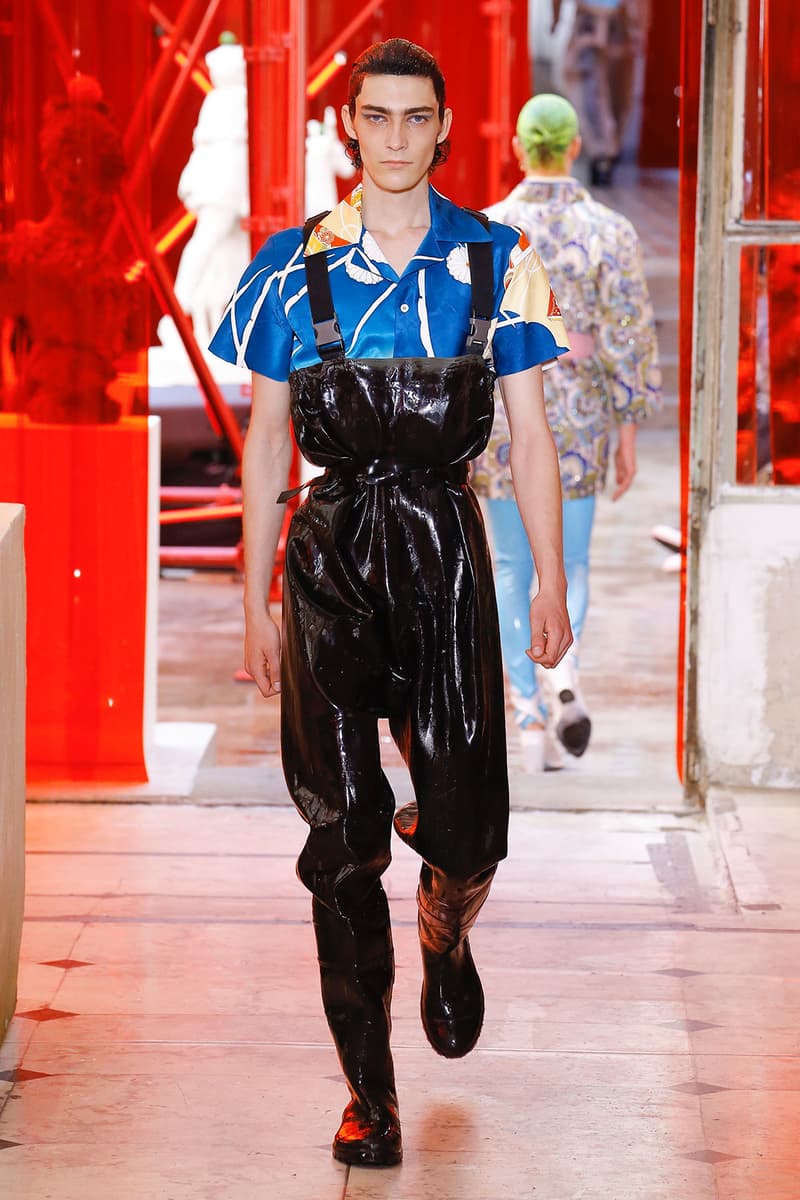 28 of 31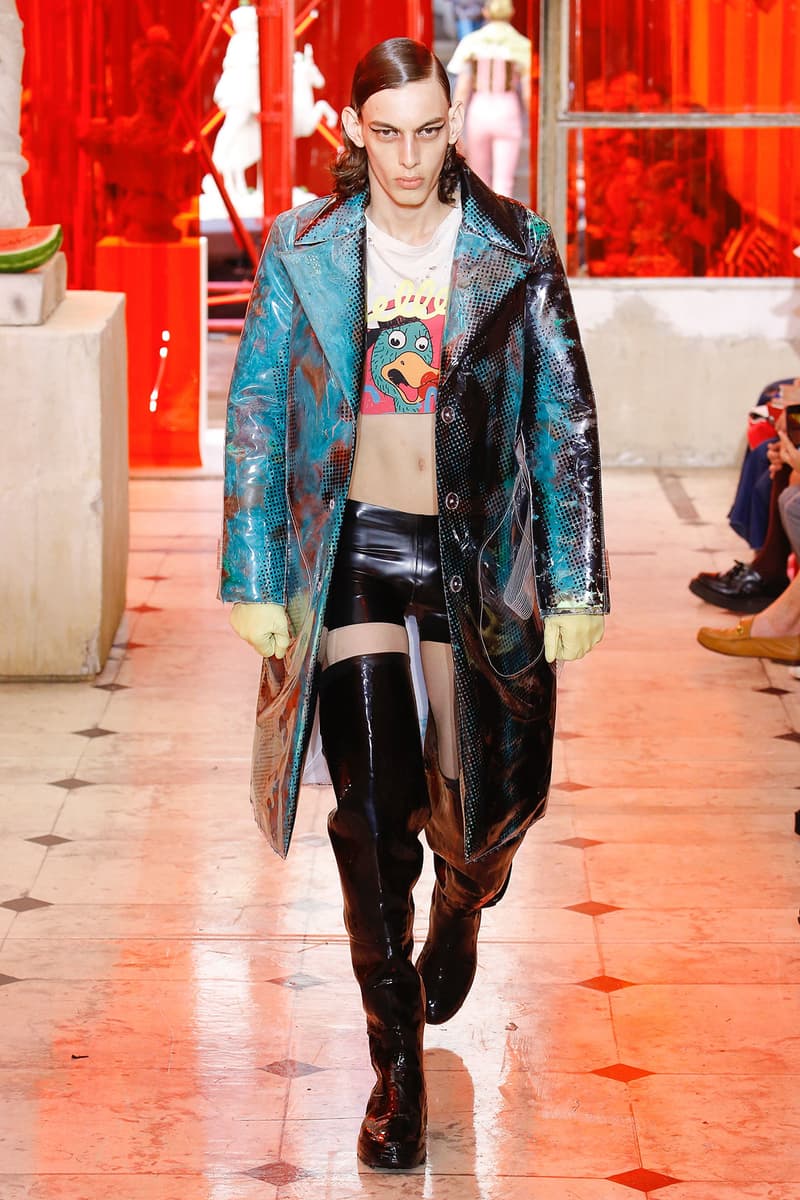 29 of 31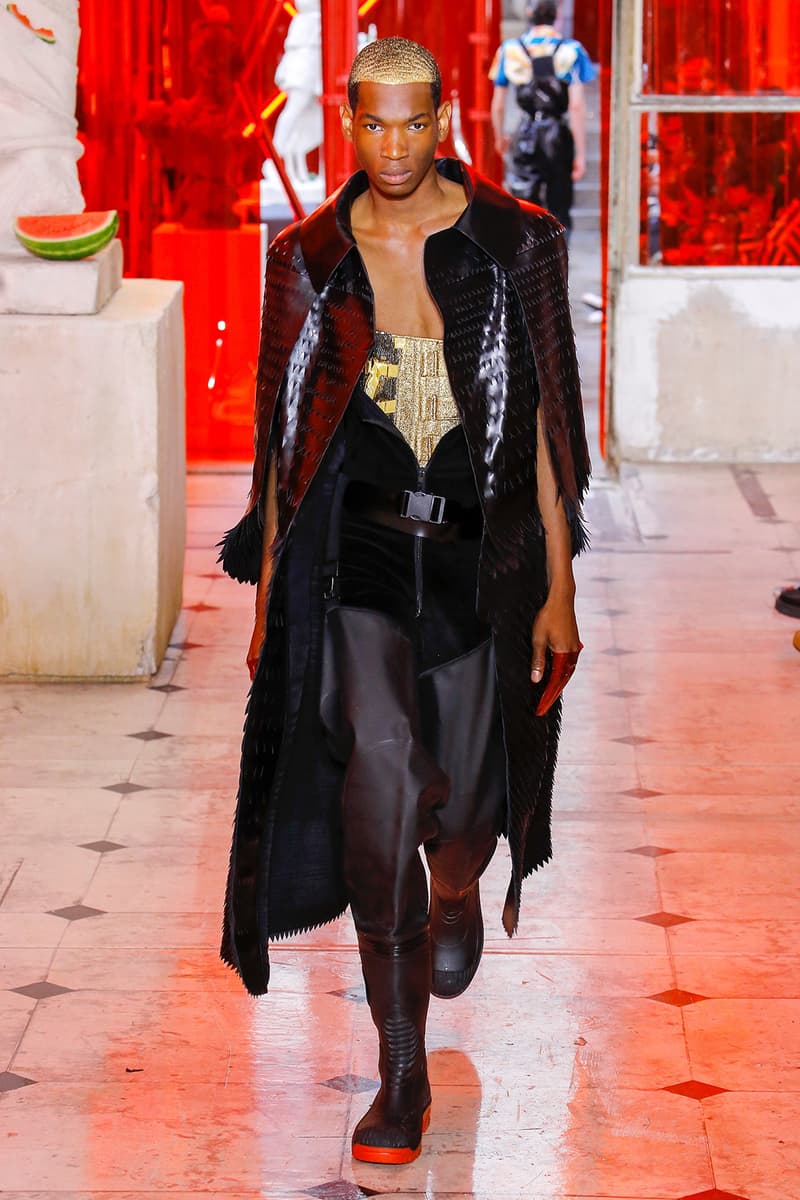 30 of 31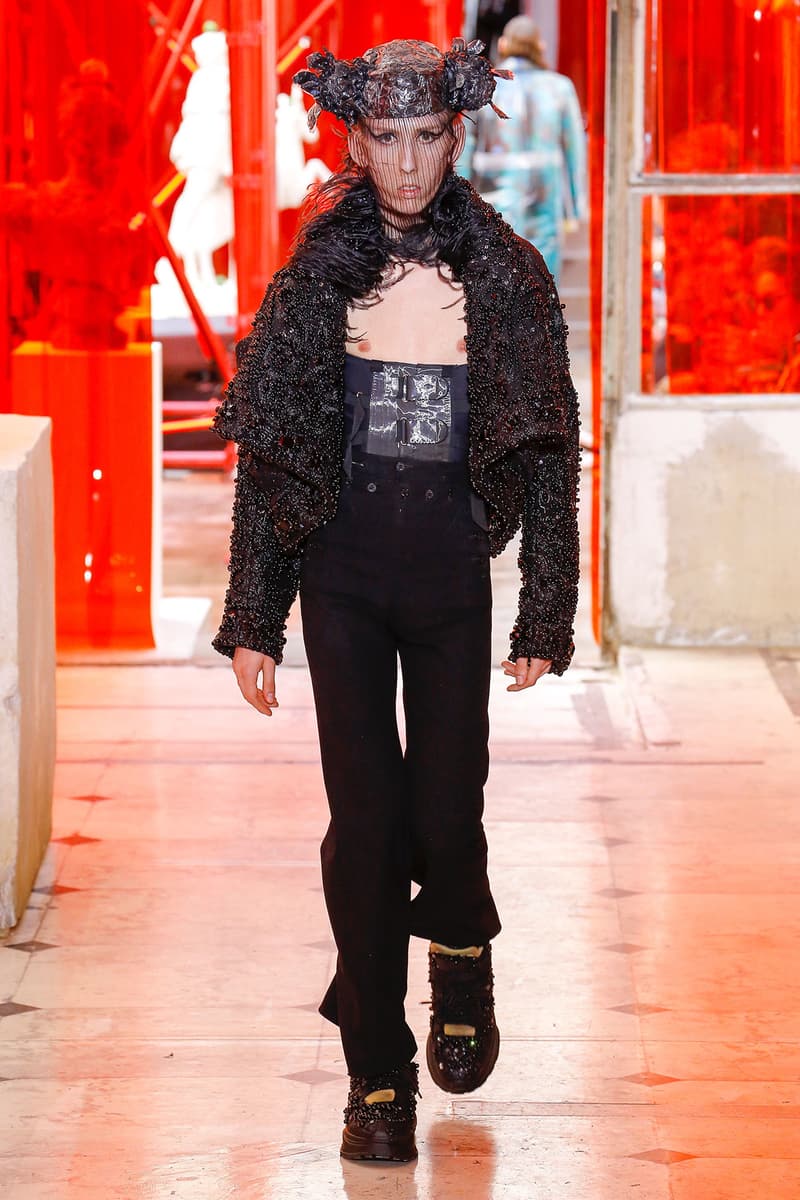 31 of 31
Maison Margiela showcased a series of men's Couture looks for Spring/Summer 2019 — a first for the 30-year-old label. As revealed by creative director John Galliano on the fashion house's new podcast, the collection is a preview of the co-ed show to come later this year.
Galliano's mastery of the bias cut — a challenging technique that slices fabric at a 45-degree angle to preserve textile elasticity — was on full display, as the designer explained. "It's rooted in craftsmanship and is the highest form of dressmaking, but for men," Galliano notes. "Its backbone is in tailoring, but we are trying to further explore the bias cut. … It's a never-ending learning process with the bias, because each fabric reacts differently" Galliano utilized his skill to create flowing coats, sculptural blazers and translucent pants, often styled in such a way as to evoke the undemanding taste of Humphrey Bogart: "You imagine those early pictures of [Bogart] with the cigarette and with the coat on the shoulders … it's an attitude, and I have tried to express that through a coat so that we can all have that attitude."
What resulted was an array of off-the-shoulder outerwear and trim suiting, worn with an effortless, slouchy insouciance. Skin-tight vinyl pants and painted cowboy boots kept in line with Margiela's reclamation-focused mindset, with nods to repurposed fabric materializing in the form of layered sneakers and translucent, fur-trimmed overlays. Another house favorite, the leather rider jacket, manifested in several iterations, including painted leather, chiffon and embroidered, kimono-like cotton. Corsets, juxtaposed against slim-cut suiting, showcased the "new sexuality" that Galliano sought the shed light on; the concept was echoed by tiny shorts, feminine makeup and jewelry (think pearl necklaces), cropped tees and tight, sequin-laden shirts.
Keep up with our continuing coverage of Fashion Week Spring/Summer 2019, which includes showcases from Rick Owens, Ann Demeulemeester, Junya Watanabe and Yohji Yamamoto.