Yayoi Kusama's 'Infinity Room' Lands in Ohio for the First Time
As part of the Toledo Museum of Art's "Fireflies on the Water" exhibition.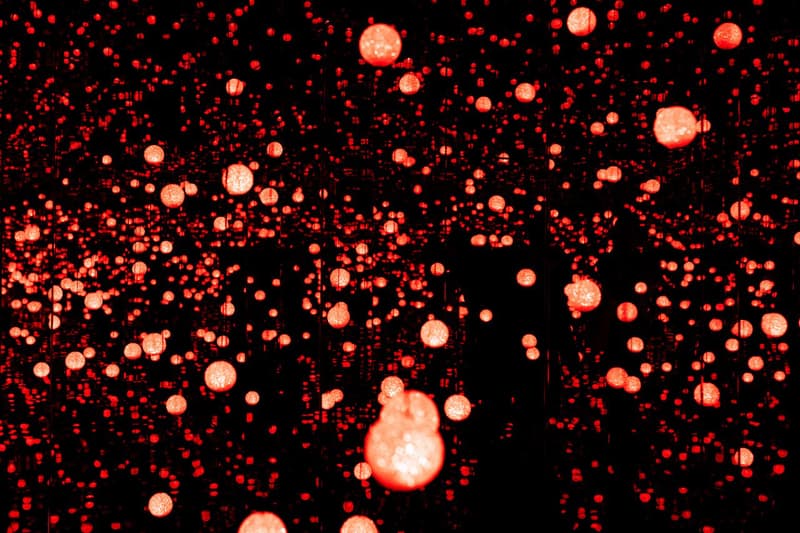 Last month, Yayoi Kusama's "EVERY DAY I PRAY FOR LOVE" exhibition debuted at David Zwirner gallery in New York. A special presentation of the acclaimed Japanese artist's work, made possible through a loan from the Whitney, is now coming to the Toledo Museum of Art in Ohio. "Fireflies on the Water" will allow visitors to experience the work of one of the most prominent artists of the 20th and 21st centuries firsthand.
With an artistic practice that has spanned seven decades, Kusama has captured global attention with her brilliant works that reveal the creativity and complexity of her inner psyche. "Fireflies on the Water" showcases Kusama's ongoing investigation into the relationship between the individual, the space that they occupy and the concept of infinity. Her recognizable site-specific works transport viewers into a "space that seems endlessly expansive."
For the first time ever, the Toledo Museum of Art will install an Infinity Mirror Room that will immerse viewers in an illusion of endless space with the repetitive use of lights and mirrors. Halona Norton-Westbrook, the Director of Curatorial Affairs at the TMA, told ARTnews that the iconic work has "been on our wish list for quite some time" as the institution has "really been cultivating a strong part of our exhibition program that is about multi-sensory experiences."
"Fireflies on the Water" will open to the public from December 14 to April 26, 2020. Tickets for the exhibition can be found on Toledo Museum of Art's website.
Toledo Museum of Art
2445 Monroe St
Toledo, OH 43620
For more multi-sensorial exhibitions, James Turrell will display archival and new light works at Pace Gallery London.