'TIME's "Person of the Year" Is 16-Year-Old Climate Activist Greta Thunberg
She is the youngest person ever to earn the title.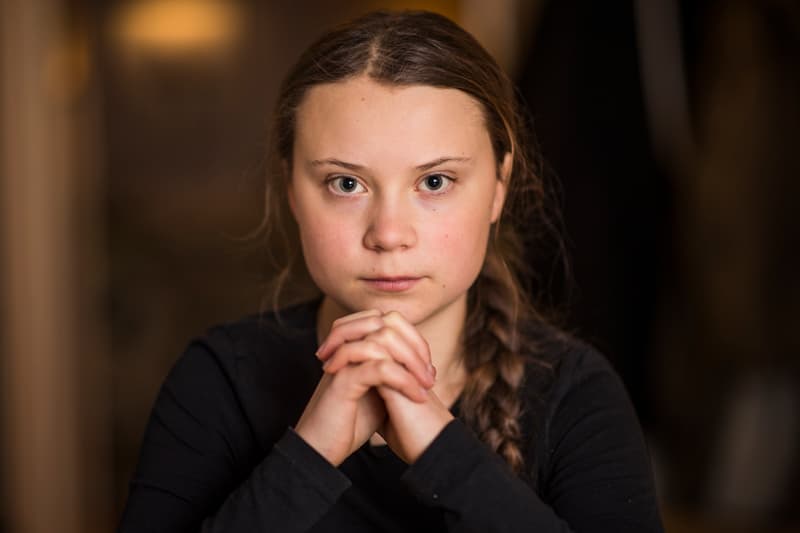 Swedish climate crisis activist Greta Thunberg has been named TIME's person of the year for 2019. The 16-year-old becomes the youngest individual to ever hold the title, as noted by CNN.
Recently, Thunberg made waves at the United Nations' Climate Action Summit in September after imploring political leaders around the world to address the growing crisis as a representative of the young people who will inherit the Earth. Her activism has also been the catalyst for the climate strikes held around the globe by children and young adults. Thunberg herself having staged her first Skolstrejk för klimatet ("School Strike for Climate") in August 2018, urging the Swedish Parliament to align with the Paris Agreement, a United Nations-led initiative to mitigate climate change.
While speaking at the 2020 World Economic Forum in Switzerland in January, Thunberg stated, "I want you to panic. I want you to feel the fear I feel every day. And then I want you to act." Her words and unflappable countenance inspired over four million people to join a worldwide climate strike held on September 20, which is described by TIME as "the largest climate demonstration in human history."
"We can't just continue living as if there was no tomorrow, because there is a tomorrow," she told the publication. "That is all we are saying." When addressing her increased fame since entering the spotlight, Thunberg explained that she has to "think carefully about everything I do, everything I say, what I'm wearing even, what I'm eating —- everything!"
"Everything I say will reach other people, so I need to think two steps ahead," she added. "I think that it's a good sign actually. Because that shows we are actually making a difference and they see us as a threat."
See Thunberg's impassioned U.N. speech in the video below, and for more from TIME, check out its first-ever 100 Next list featuring Kerby Jean-Raymond, Lil Nas X, Zion Williamson and more.