DIVINITIES References Retro Films and Albums for Winter 2019 Collection
Referencing 'Ocean's Thirteen,' Deltron 3030 and more.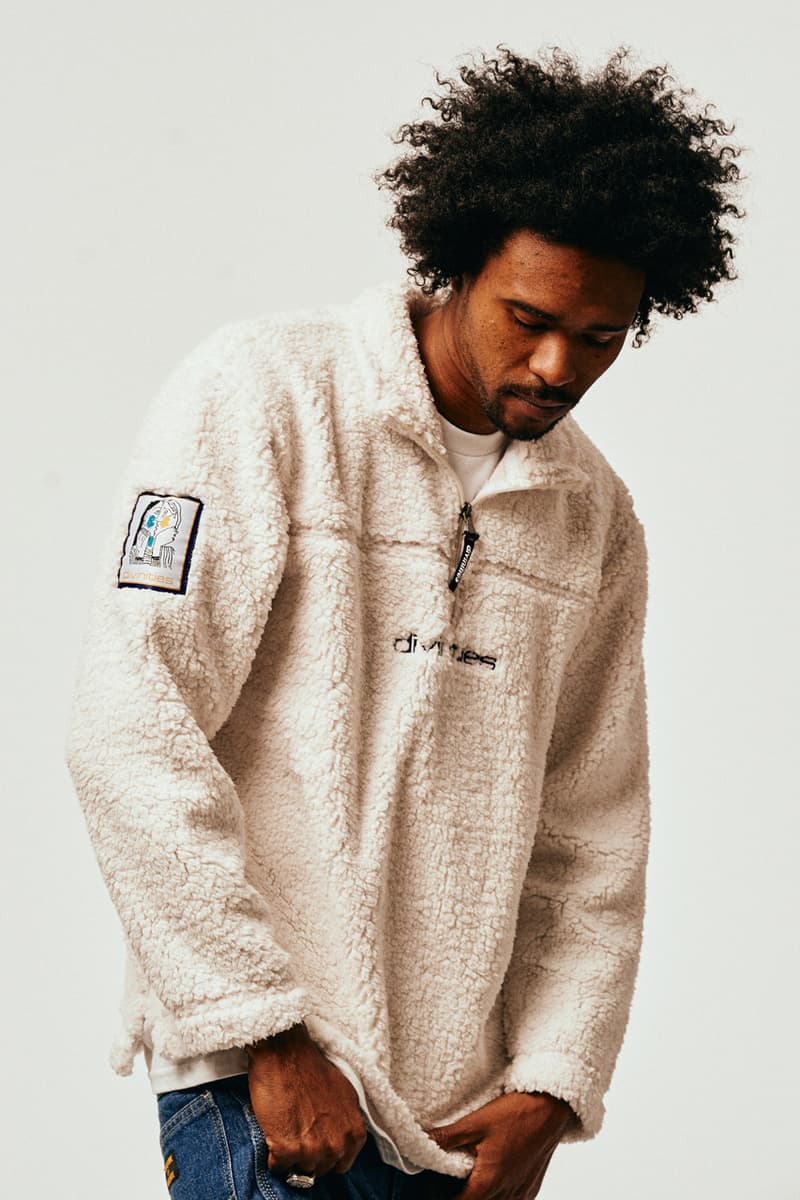 1 of 15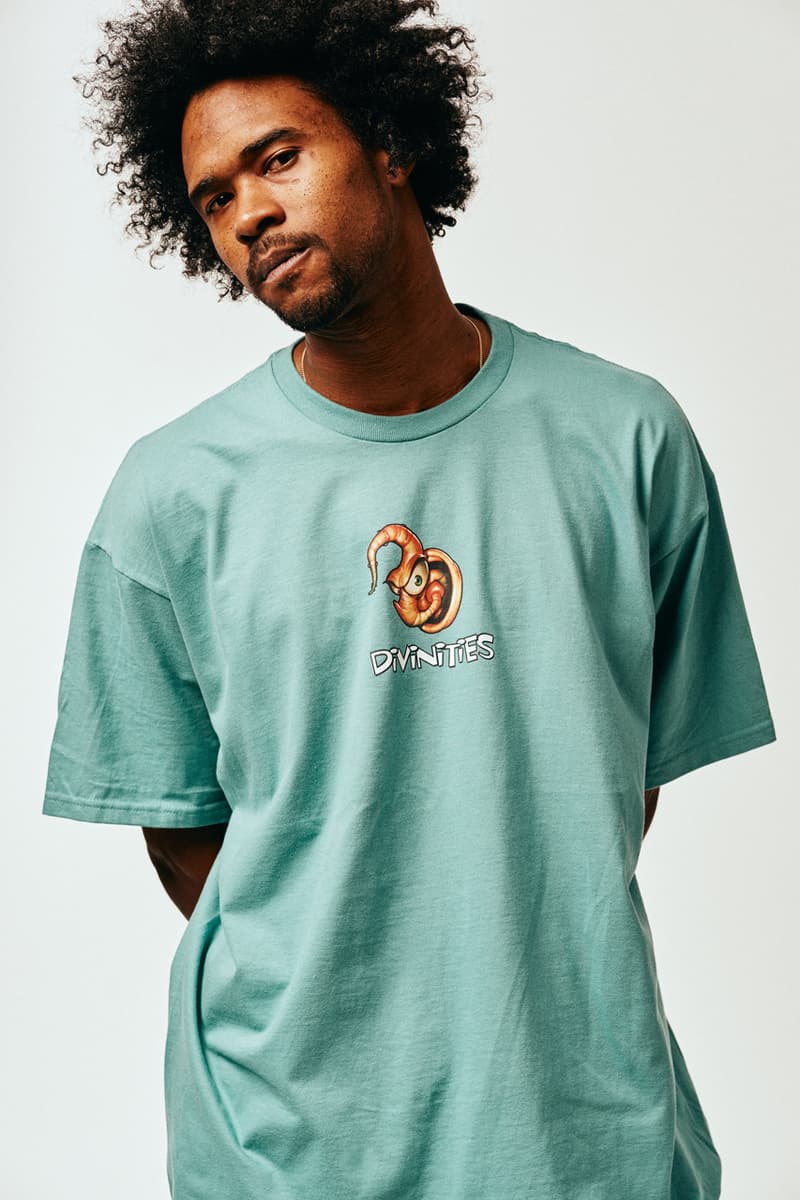 2 of 15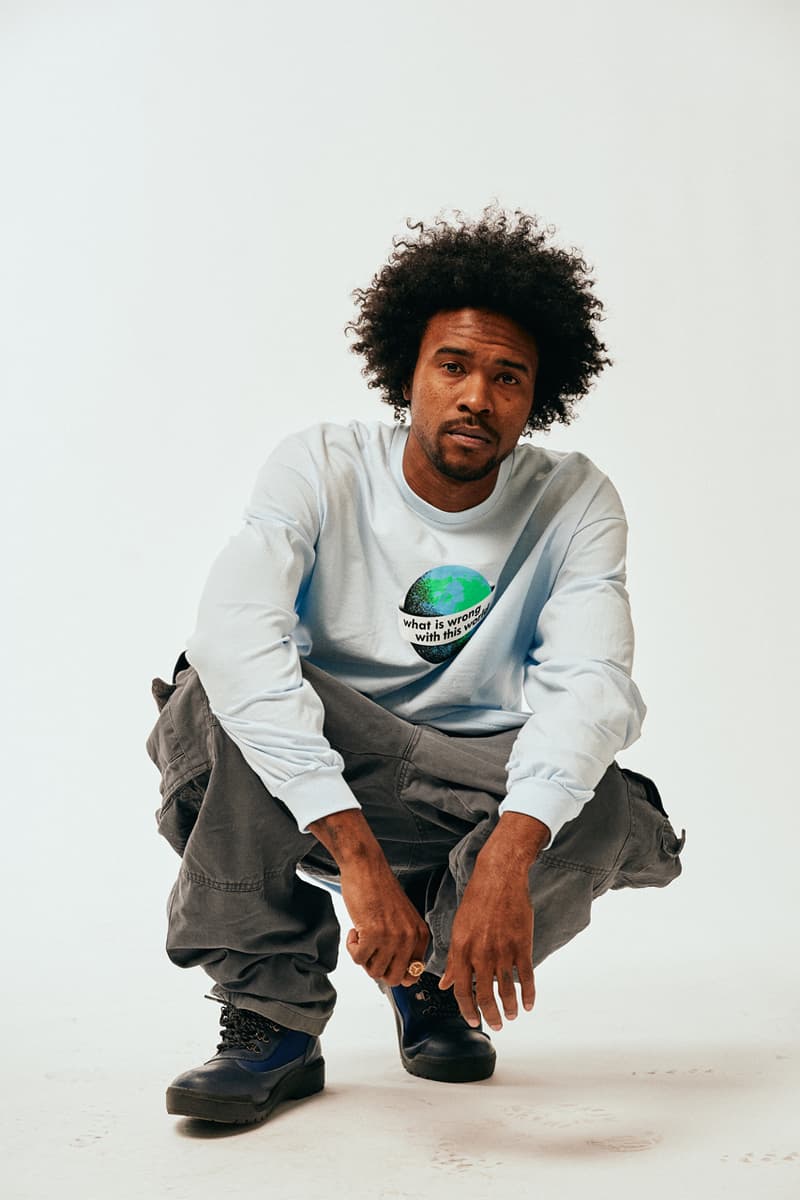 3 of 15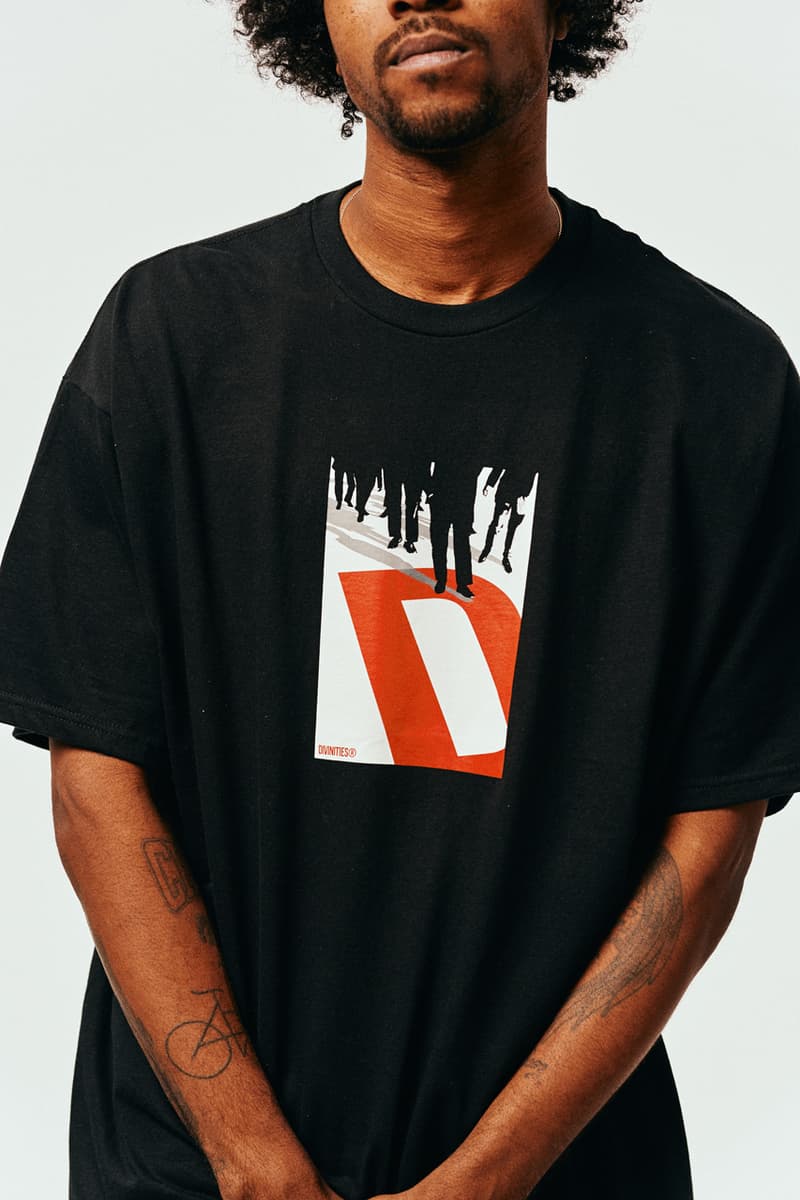 4 of 15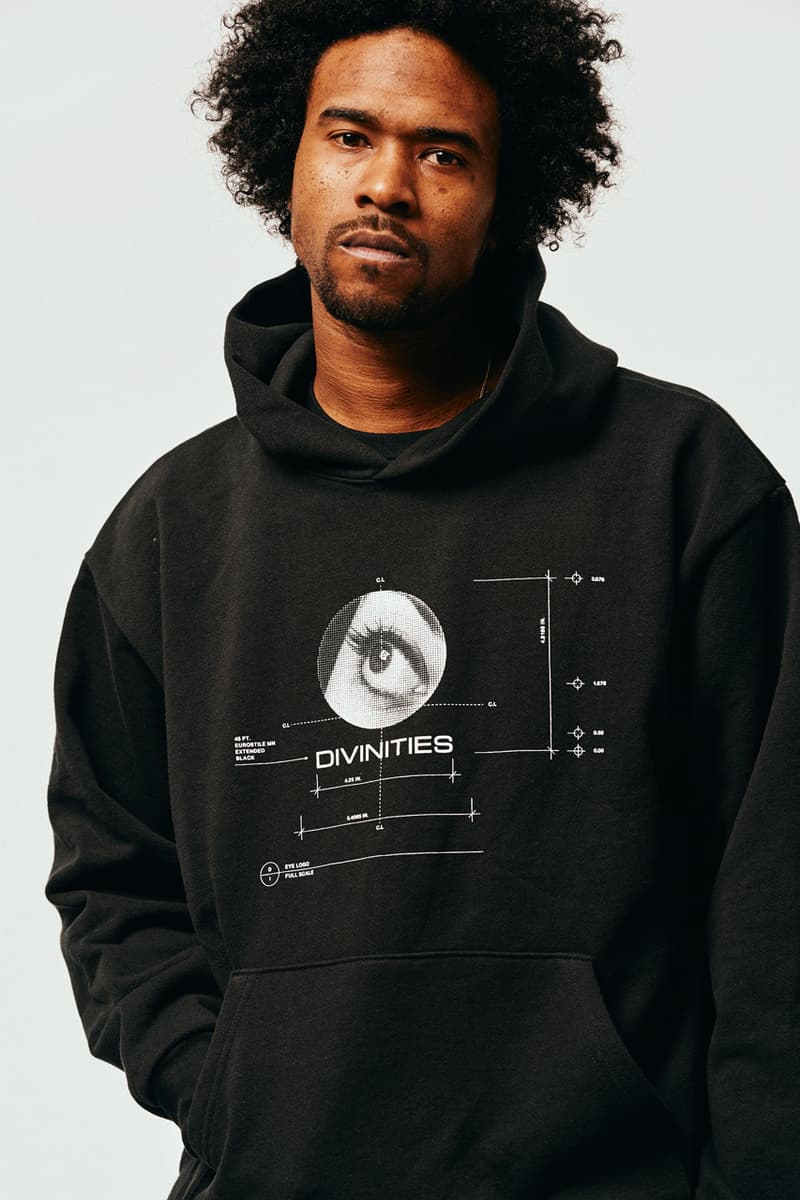 5 of 15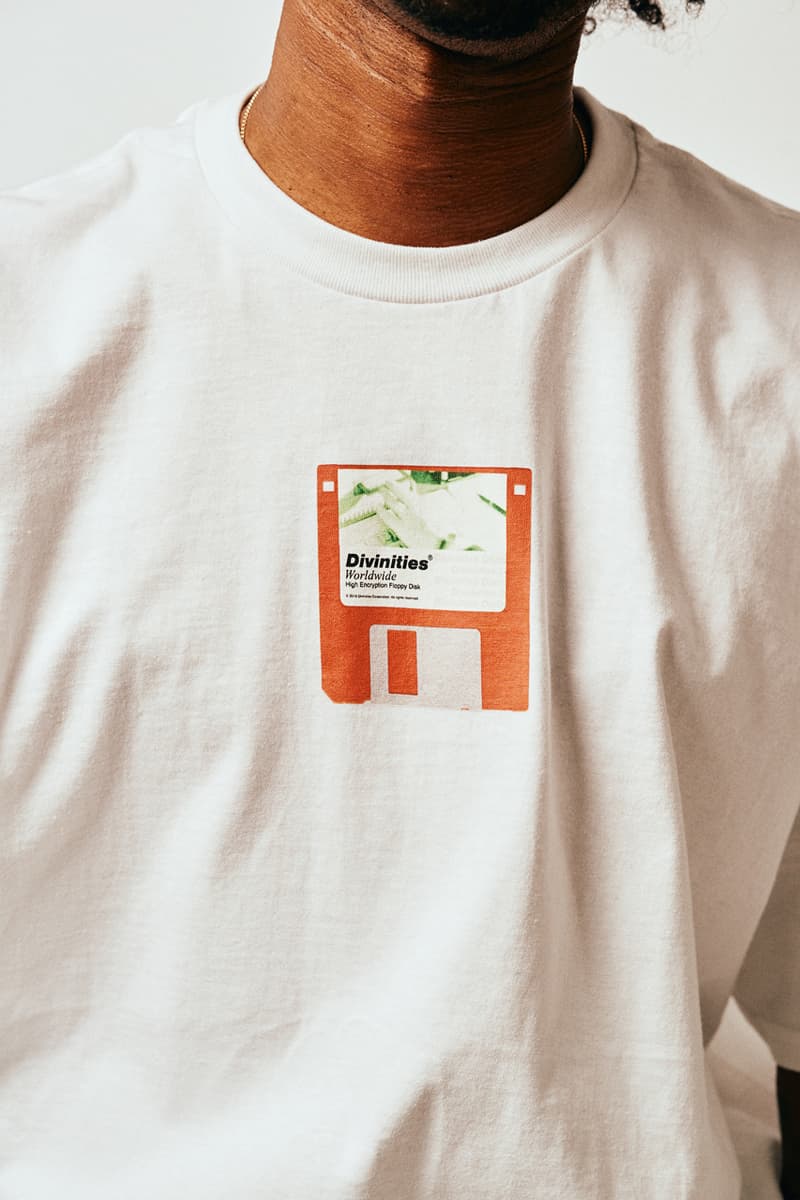 6 of 15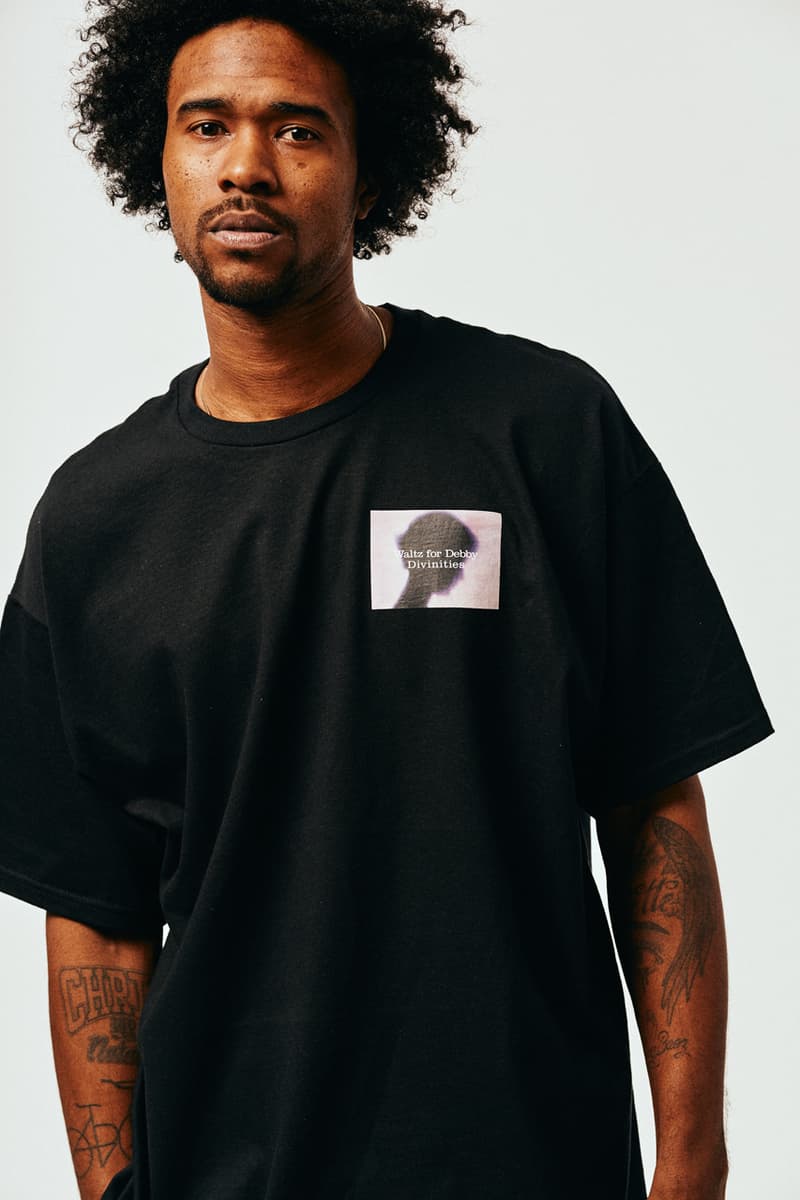 7 of 15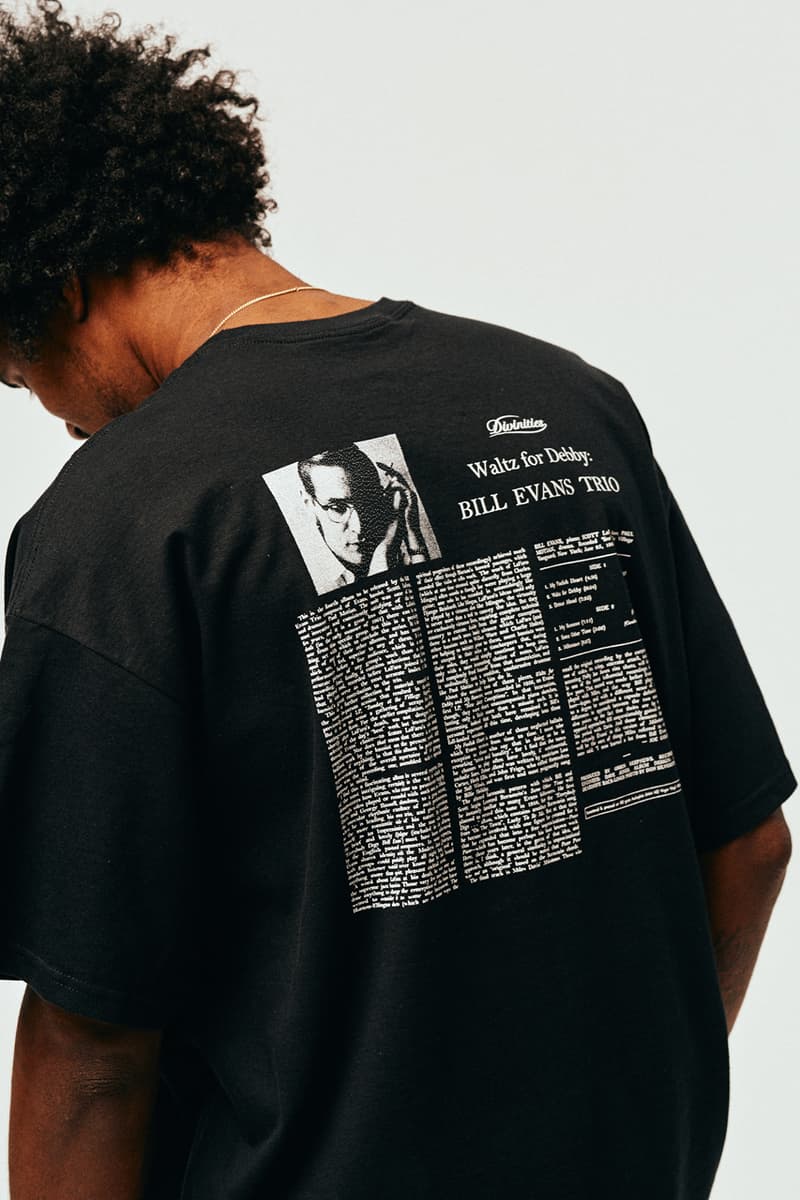 8 of 15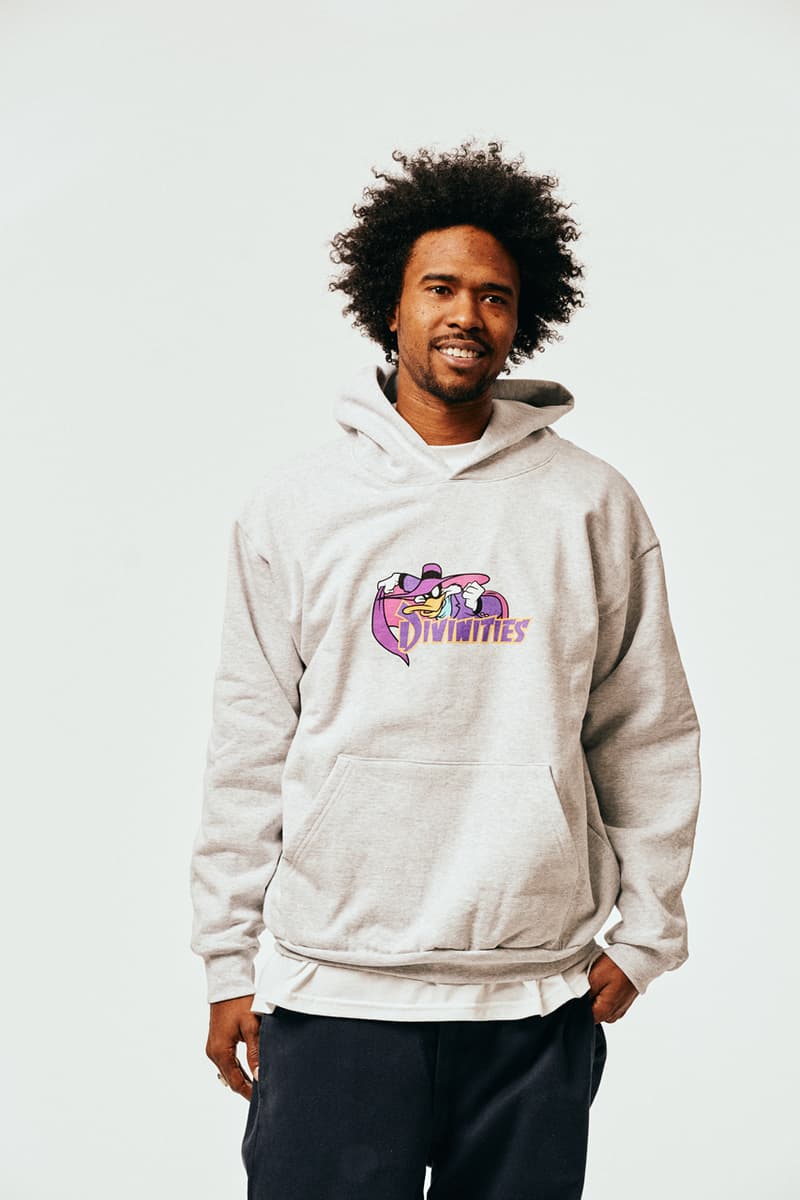 9 of 15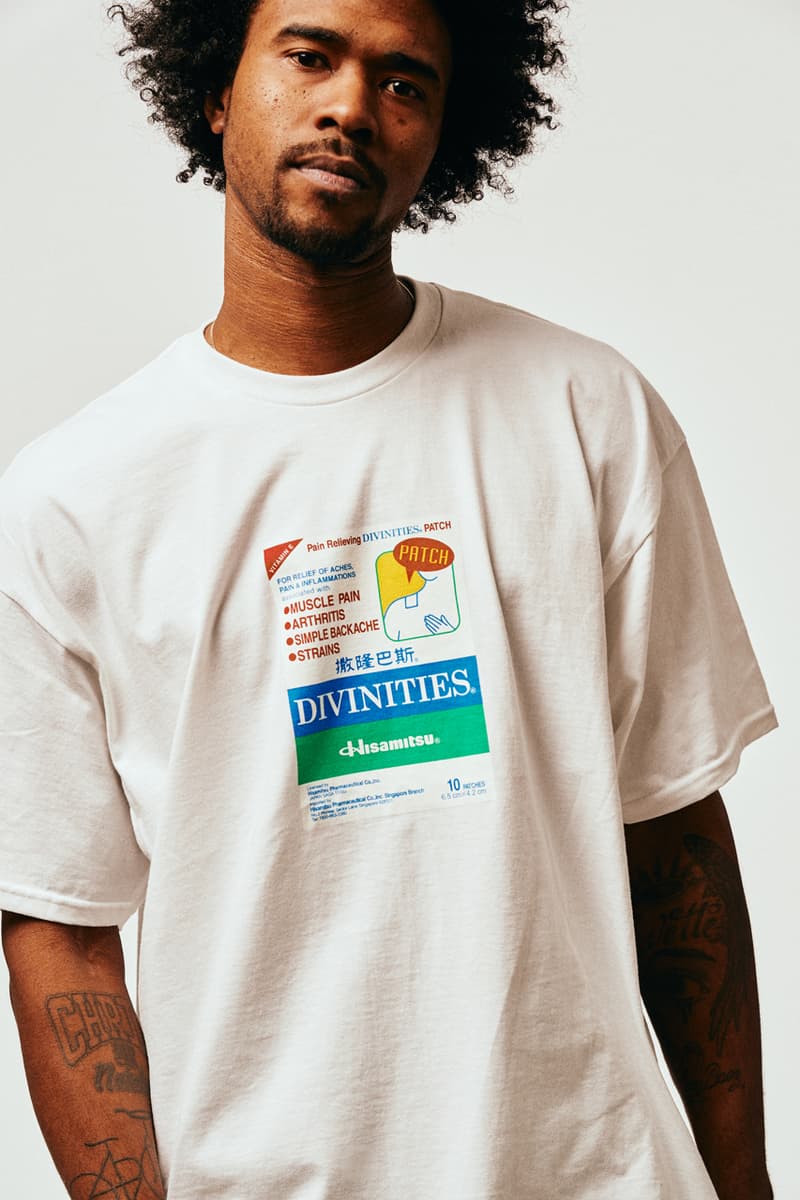 10 of 15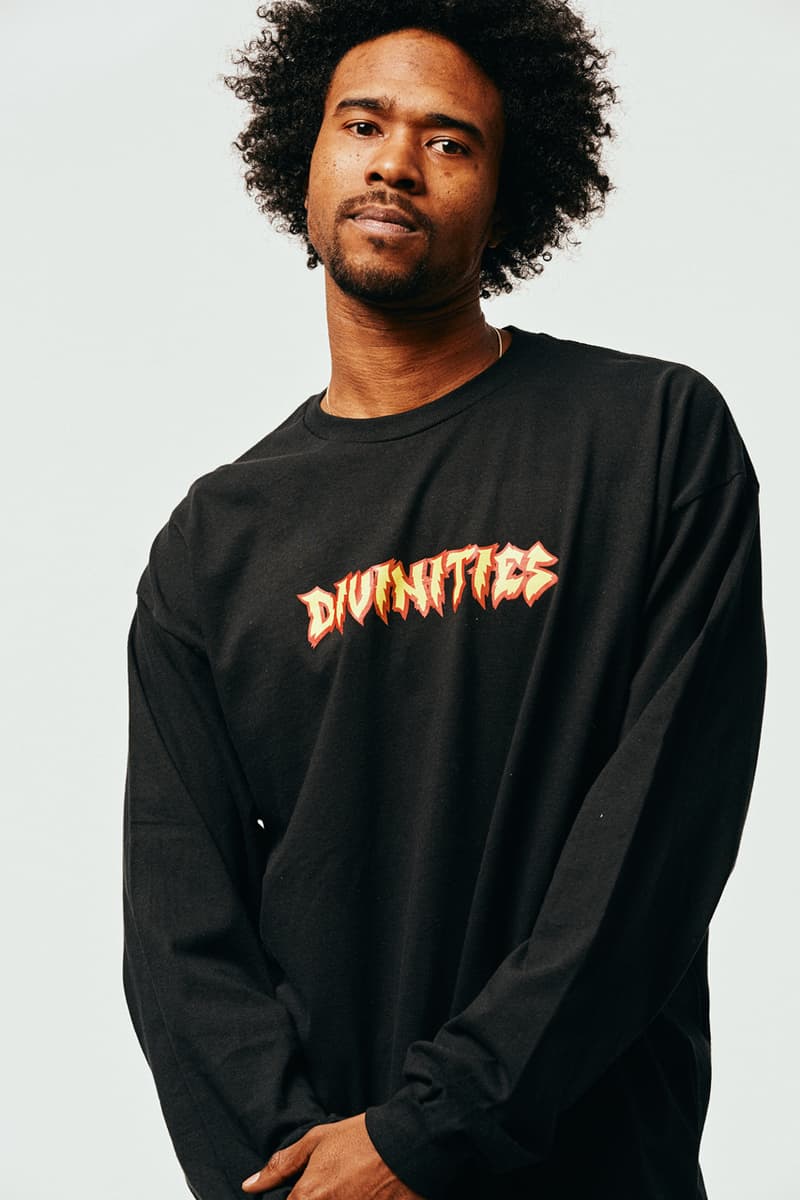 11 of 15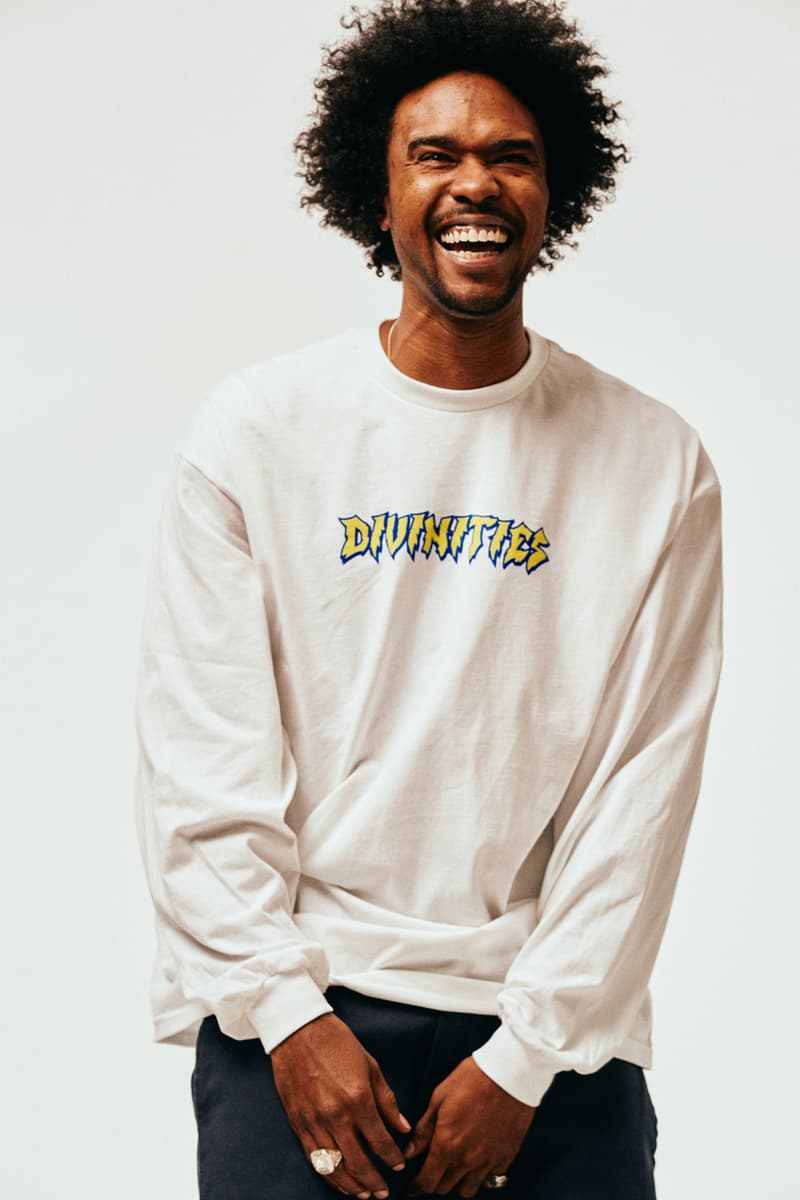 12 of 15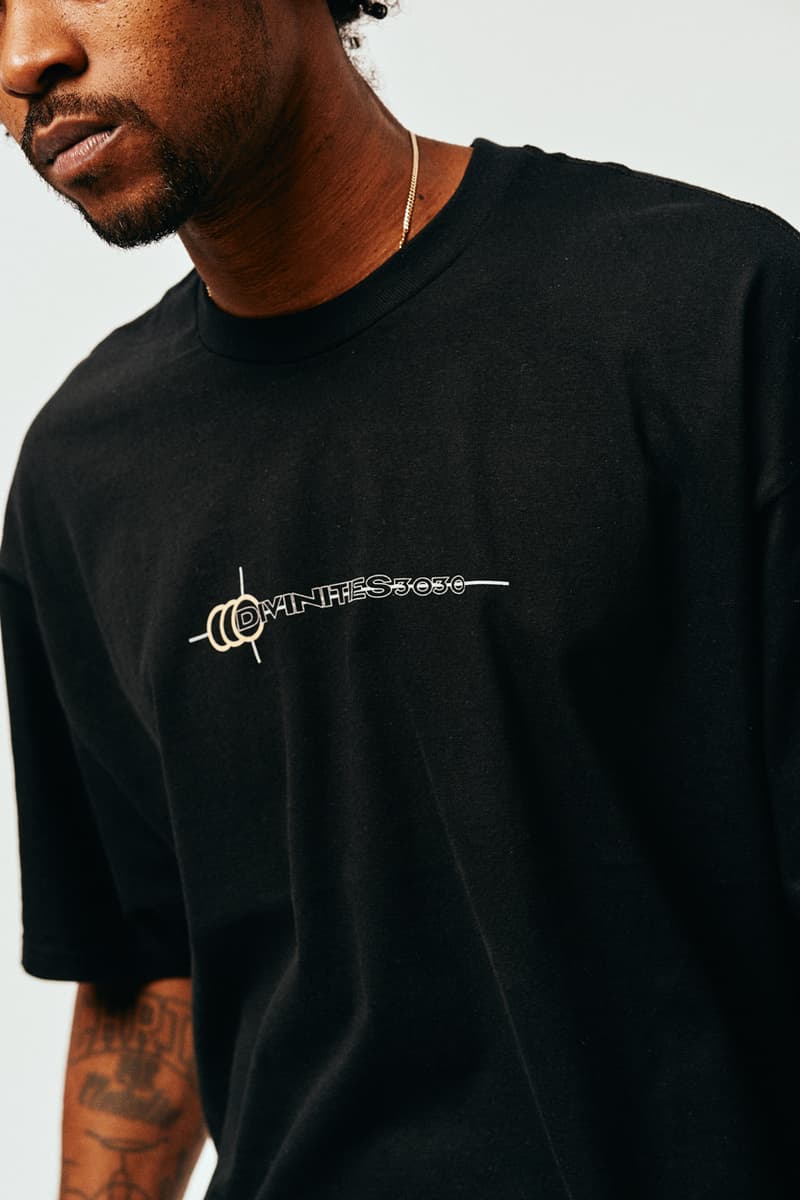 13 of 15
14 of 15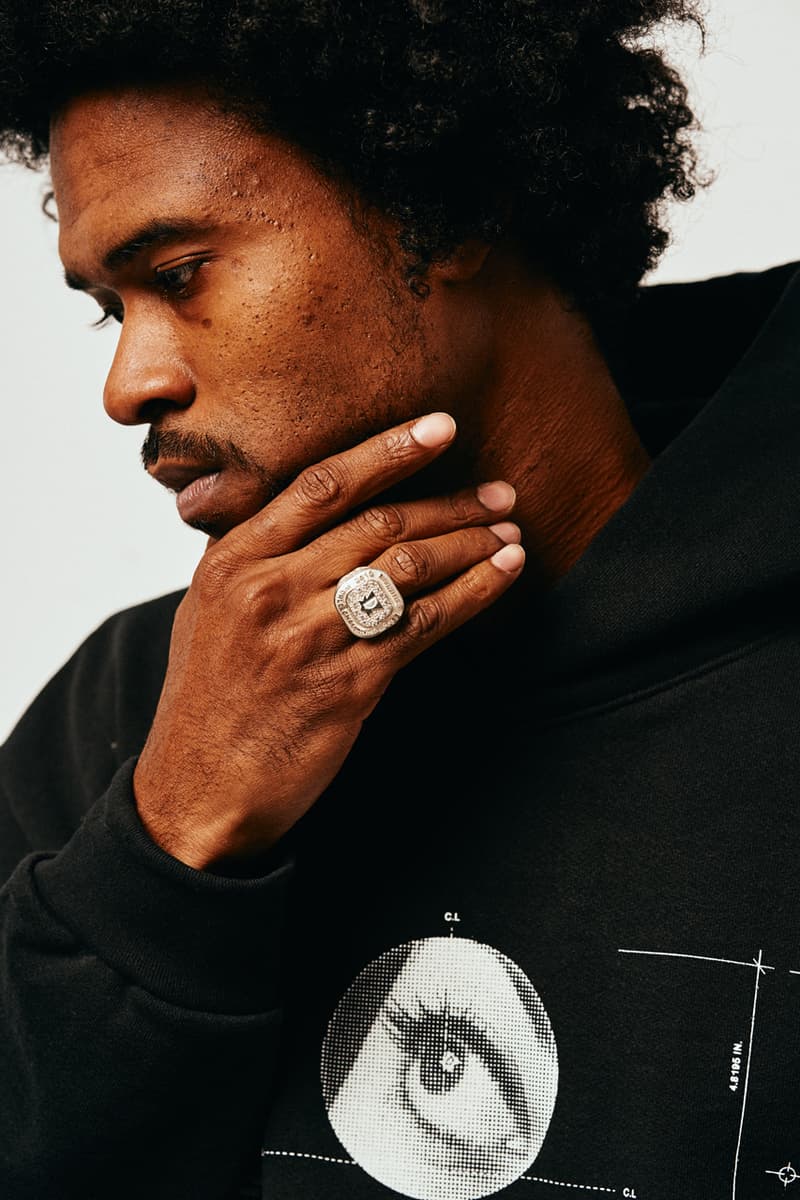 15 of 15
After releasing its selection of Fall 2019 apparel that featured pop culture icons turned into sartorial overlays, LA-based streetwear brand DIVINITIES returns with another graphic-heavy collection for the cold weather season. The Winter 2019 range includes T-shirts, long sleeves and hoodies informed by playful graphics and, like collections before, draw from a variety of cultural references.
Brightly colored tees feature a reference to '90s cult video game Earthworm Jim, while others are covered with imagery of nostalgic floppy disks. One T-shirt boasts a print advertising DIVINITIES' "pain relief" patch on the front, with a red dot highlighting a "painful spot" on the back. Elsewhere, shirts reference the 2007 George Clooney and Al Pacino film Ocean's Thirteen, alternative hip-hop act Deltron 3030, and Bill Evan's 1962 album Waltz for Debby.
Other collection highlights include a gray heavyweight hoodie featuring a graphic of Drake Mallard from Darkwing Duck on its front, long sleeves that read "What is wrong with this world" and a sherpa half-zip fleece jacket with simple "DIVINITIES" branding. Rounding out the collection is a sterling silver "World Championship" ring, engraved with "Built to Last" on one side and "2nd to None" on the other. A large "D" is set against a textured backdrop atop the piece of jewelry.
Beginning December 13 at 12 p.m. EST, the entire Winter 2019 collection will be available on DIVINITIES' website, HBX, APPLE BUTTER STORE's website and in-store at bend Tokyo.
Elsewhere in fashion, Nigel Cabourn and Closed will present their Fall/Winter 2020 collection at Pitti Immagine Uomo 97.