The Noguchi Museum Will Launch Shows on the Famed Sculptor's Progressive Designs
Showcasing his efforts to design the "perfect ashtray" and a monumental sculpture for Idlewild Airport.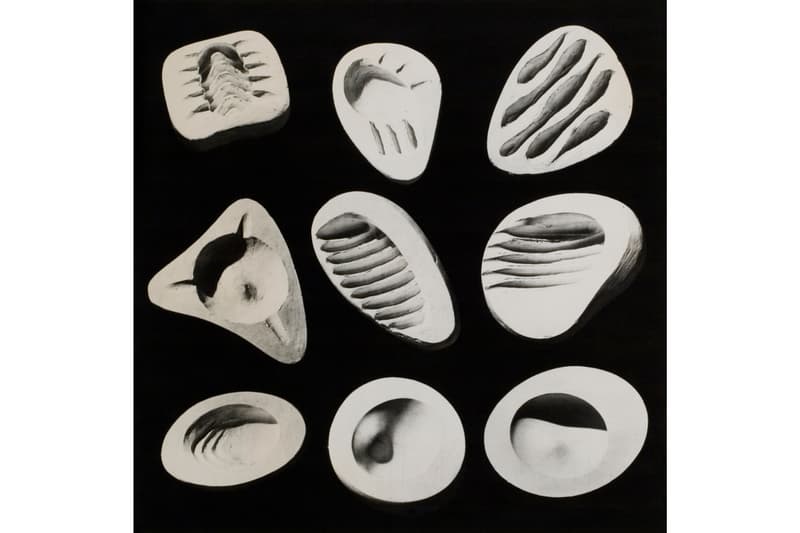 Beginning in February 2020, The Noguchi Museum will present two forgotten projects by Isamu Noguchi. "The Sculptor and the Ashtray" will explore the artist's attempts to design the perfect ashtray, while "Composition for Idlewild Airport" reveals his unrealized design for a monumental sculpture placed in the International Arrivals Building at New York's Idlewild Airport (now the John F. Kennedy Airport).
"The Sculptor and the Ashtray" was inspired by Mary Mix Foley's unpublished article written in the mid-1940s. As an architecture and design writer at Architectural Forum, she detailed Noguchi's efforts to design an ashtray that fell into two categories: his first ashtrays were handcrafted and biomorphic in shape, while his second designs were bullet-shaped projections meant to be produced "cheaply by the million," according to Noguchi. The exhibition includes patent applications, replicas of the ashtray designs, original transcripts of Foley's article, exhibition copies of Noguchi's prototype and more.
In 1956, Noguchi was invited by the architects Skidmore, Owings & Merrill (SOM) to submit a design for a building they were developing for the first large-scale international airport in the world. "Composition for Idlewild Airport" documents Noguchi's design processes with related models, architectural plans and archival photographs. A highlight of the exhibition is a recently restored competition model Noguchi created in plaster, along with a derivative column made of Greek marble.
Both exhibitions showcase Noguchi's interest in America's mid-century obsession with the power of design to shape the modern world. These side-by-side exhibitions reveal his ability to make modern sculpture socially relevant when cultural norms and priorities were changing. In the mid-1940s, the ubiquitous ashtray was an "object at the center of an existing, predominant social ritual," while in the late 1950s, air travel was in the process of becoming synonymous with "one-world" culture.
Expect "The Sculptor and the Ashtray" and "Composition for Idlewild Airport" to run from February 12 to August 23, 2020.
The Noguchi Museum
9-01 33rd Rd
Queens, NY 11106
In other art-related news, Banksy's former art dealer Steve Lazarides has revealed a new book new book titled Banksy Captured.