Pepsi Cafe Is a New Cola-Coffee Drink
With nearly twice as much caffeine as a regular soda.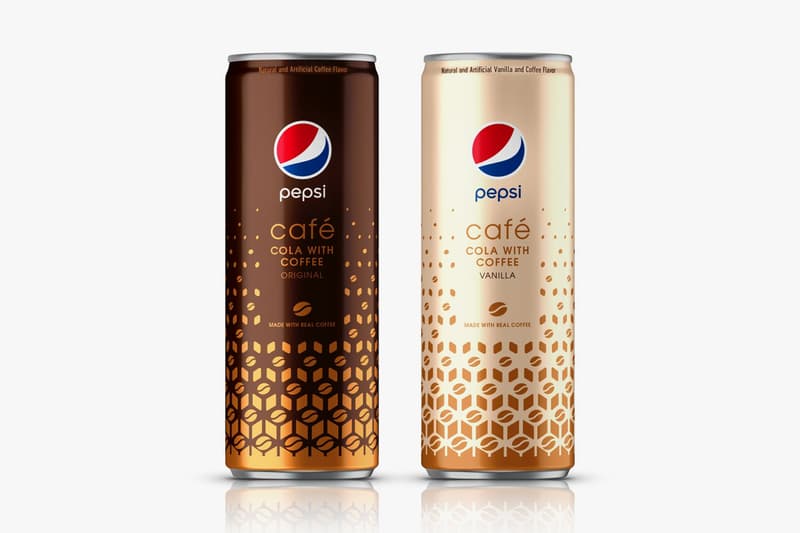 Beginning April 2020, PepsiCo will launch Pepsi Cafe, a new beverage that combines cola with coffee. Available for a limited time only, the twelve-ounce beverage has almost twice as much caffeine as a regular Pepsi and blends the deep flavors of coffee with the crisp taste of a Pepsi cola. Pepsi Cafe Original is for those who enjoy the signature notes of coffee mixed with the caramel undertones of cola, while the vanilla flavor is for those who want a sweeter, creamier beverage.
This isn't the first time that a soft drink manufacturer has attempted to appease coffee and soda drinkers alike. Back in 2006, Coca-Cola released Coca-Cola BlāK, a coffee-flavored soft drink that discontinued after two years. In 2017, Coca-Cola Coffee Plus was introduced in Japan. Although the vending machine exclusive doesn't smell like coffee, it includes 50 percent more caffeine and 50 percent fewer calories — while leaving a coffee aftertaste.
While Pepsi has attempted a coffee-cola drink two times before, both iterations have led to the development and taste of Pepsi Cafe. "We know that the consumers today are looking for products that meet the needs of energy, indulgence, and refreshment during that afternoon pick-me-up occasion," said Todd Kaplan, VP of Marketing at Pepsi. "We are confident that cola fans, iced coffee drinkers and anyone in need of an extra caffeine boost will love the unexpected flavor medley of roasted coffee infused into the refreshing, crisp flavor of Pepsi."
Expect the coffee-infused cola beverage to drop across the U.S. next year.
In other beverage-related news, Coca-Cola Singapore revealed a set of OLED sugar-free Coke bottles.