Disney CEO Bob Iger Is Arranging a Meeting With Martin Scorsese
Following the director's criticism of the Marvel films.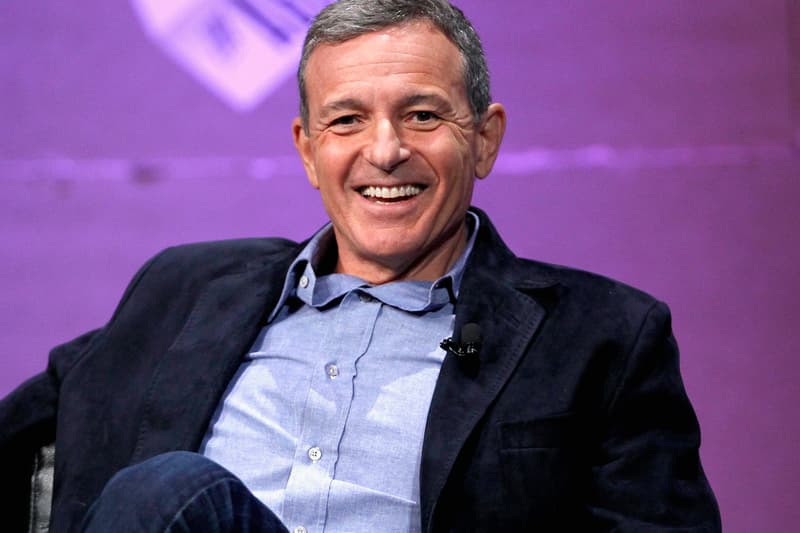 Following Martin Scorsese's criticism of Marvel movies, Disney CEO Bob Iger has confirmed that his team is currently in the process of setting up a meeting with the director.
Iger subtly revealed the news in his TIME Businessperson of the Year profile, addressing Scorsese's comments as "nasty" and claiming that they're "not fair to the people who are making the movies." He adds, "If Marty Scorsese wants to be in the business of taking artistic risk, all power to him. It doesn't mean that what we're doing isn't art." The CEO continues to mention that his people and Scorsese are working on "arranging a get-together."
Prior to this profile, Iger responded to Scorsese's comments during an interview on BBC Radio 4. "I'd like to have a glass of wine with him. I like Martin Scorsese," he said in early November. "Looking forward to talking with him."
Scorsese's original comments come from a profile with Empire Magazine where the veteran director revealed that he doesn't exactly consider the Marvel films as cinema. "I don't see them. I tried, you know? But that's not cinema," he admitted. "Honestly, the closest I can think of them, as well made as they are, with actors doing the best they can under the circumstances, is theme parks. It isn't the cinema of human beings trying to convey emotional, psychological experiences to another human being."
The backlash he received prompted him to clarify his intentions in an op-ed piece for The New York Times with Scorsese noting that he has nothing against the people behind the franchise films. "Many franchise films are made by people of considerable talent and artistry. You can see it on the screen," he wrote. "The fact that the films themselves don't interest me is a matter of personal taste and temperament. I know that if I were younger, if I'd come of age at a later time, I might have been excited by these pictures and maybe even wanted to make one myself."
Disney CEO Bob Iger's tenure as the leader of the world's most lucrative dream factory has been one long CEO highlight reel. But 2019 was an apex year, when many of his carefully incubated eggs hatched #TIMEPOY https://t.co/clADQBxNkG

— TIME (@TIME) December 13, 2019
In other entertainment news, a new clip for Star Wars Episode IX: The Rise of Skywalker is teasing the return of the franchise's most iconic character.