Here's What Went Down at the Design Unfolded Event, Powered by Samsung
A thought-provoking installation and panel discussion.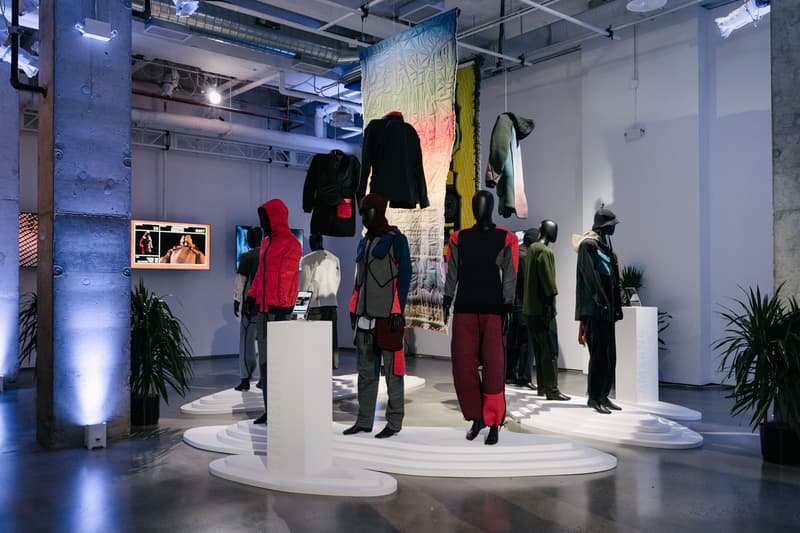 1 of 8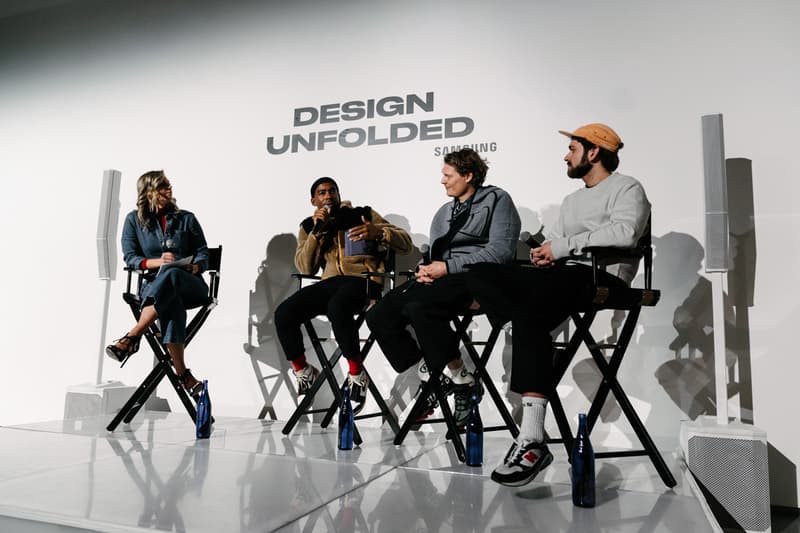 2 of 8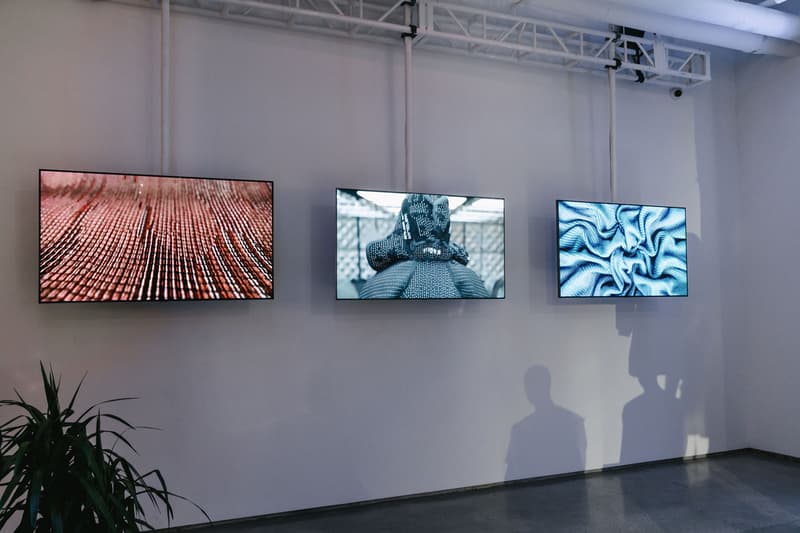 3 of 8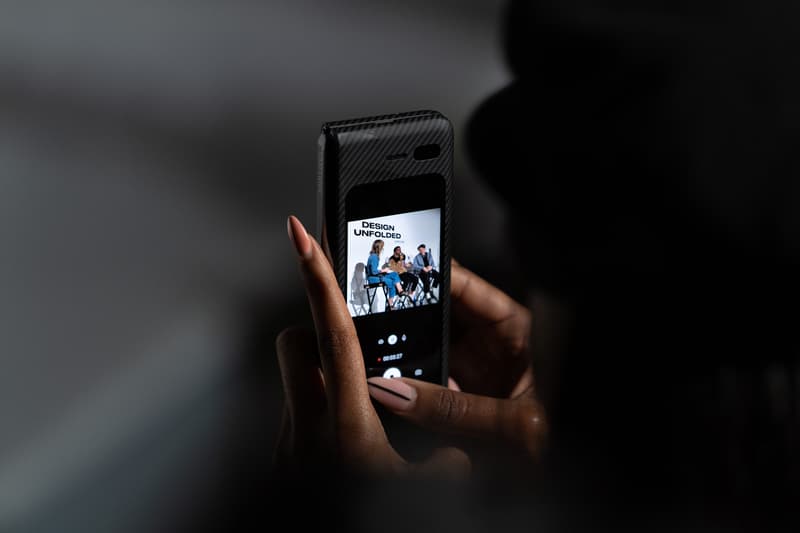 4 of 8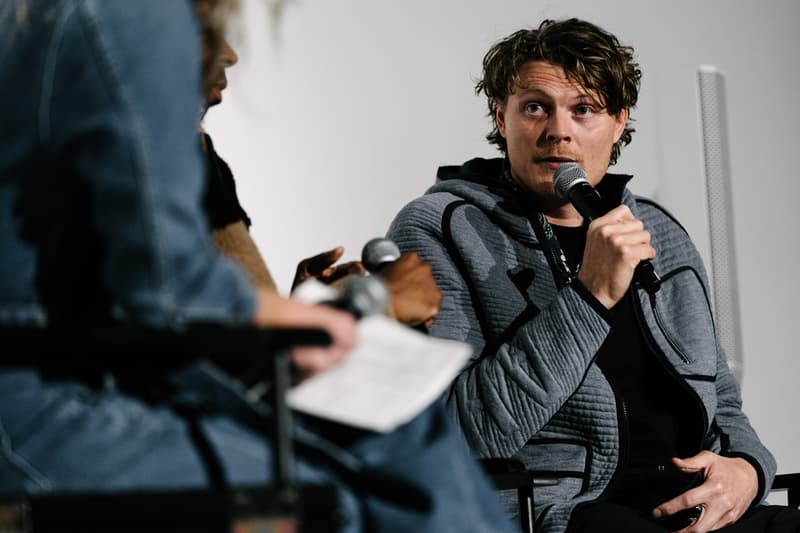 5 of 8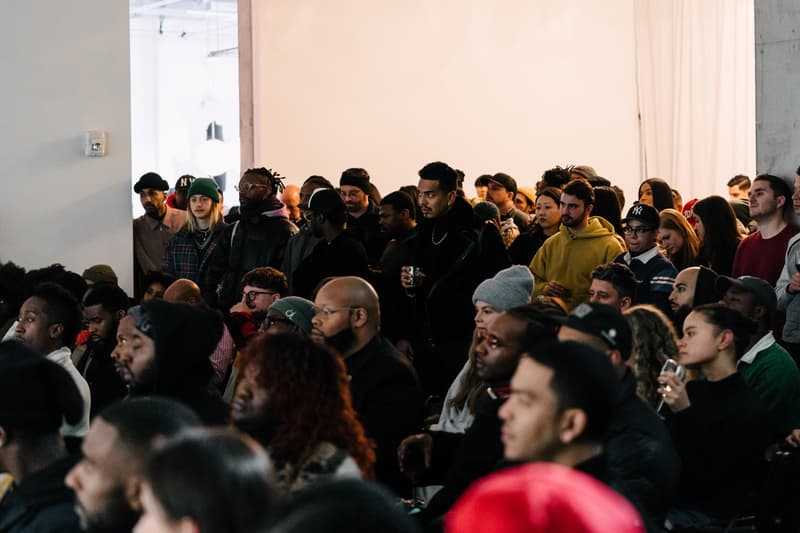 6 of 8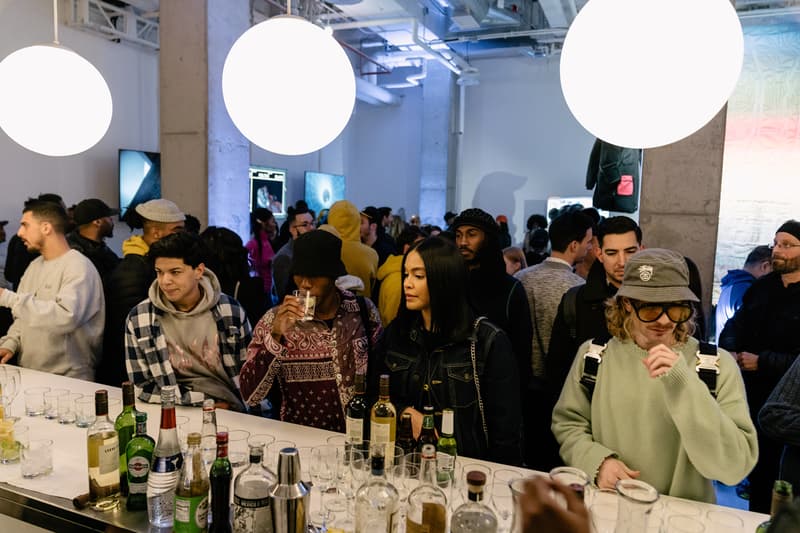 7 of 8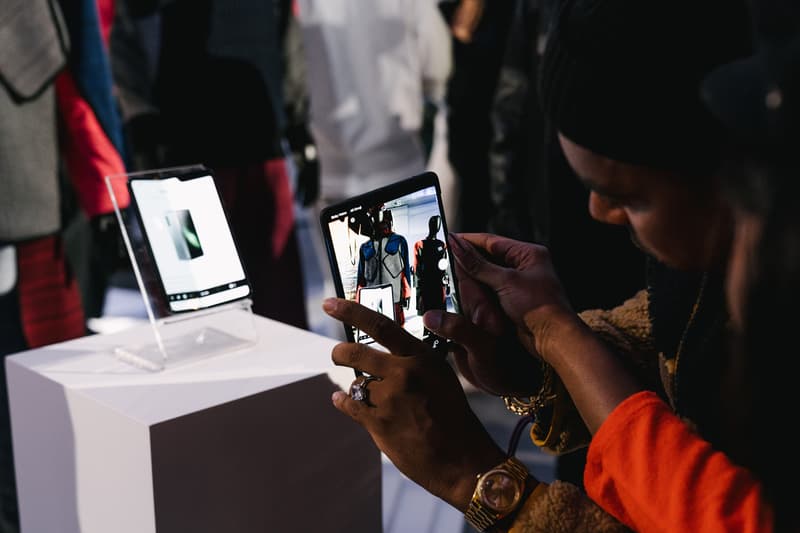 8 of 8
Following a three part series exploring the intersection of fashion and technology featuring the Amsterdam-based textile studio BYBORRE, Samsung brought the conversation to life at an event in New York City. Design Unfolded gathered together some of the most forward-thinking minds in the fashion space for an interactive exhibition and panel discussion. The on-site installation spotlighted Amsterdam-based textile studio BYBORRE, whose designs were on display along with interactive screens showcasing the garments, created by the London-based 3D production studio M—XR. The experience offered a look into the future of fashion, allowing attendees to get up close and personal with BYBORRE's state-of-the-art materials. Party goers also had the opportunity to interact with the Samsung Galaxy Fold, exploring its professional grade camera, innovative hinge design and multi-tasking abilities.
During the evening, HYPEBEAST hosted a panel discussion featuring BYBORRE founder Borre Akkersdijk, M—XR founder Elliott Round and stylist and creative director Jason Bolden. The conversation centered around important topics in fashion, including diversity and inclusion, using innovation for sustainability and the direction the industry needs to move in to create meaningful change. Round shared with the audience how 3D technology and the R&D at M—XR can help the fashion industry to become more sustainable. "By creating 3D models of textiles, we can put them into a simulation environment and you can see how it looks and how it moves in different environments," he explained. "That can really help cut down down the amount of waste in the production pipeline." Akkersdijk spoke about shifting the ways we use clothing to be less wasteful by making garments work for us, starting with textiles. "I realized textiles are the thing that we are in contact with more than anything else in this world, but also it's like the second most polluting industry of the world. The only way I thought I could change it was if I were to make the materials from scratch," he said.
For his part, Bolden expressed the importance of working with clients, like Yara Shahidi, Janet Mock and Storm Reid, who embody a perspective-changing point of view. "I decided to come and take this journey with people who want to shift the culture and shift the planet in an extremely impactful way…it's the idea of having people who want to make conscious, solid decisions when they present themselves to an audience," he said. Bolden also expressed his love for the Samsung Galaxy Fold's camera and how the device caters to his career and lifestyle saying, "When I have [the Galaxy Fold] in my hand when I'm shooting with my clients, it's the imagery that we want to use. The idea of having something that's so crisp and so precise helps in everything I do."
Check out images from the event above and head to Samsung's website to learn more about the Galaxy Fold.