Facebook to Run First Super Bowl Ad, Starring Chris Rock and Sylvester Stallone
The 60-second spot will showcase Facebook Groups.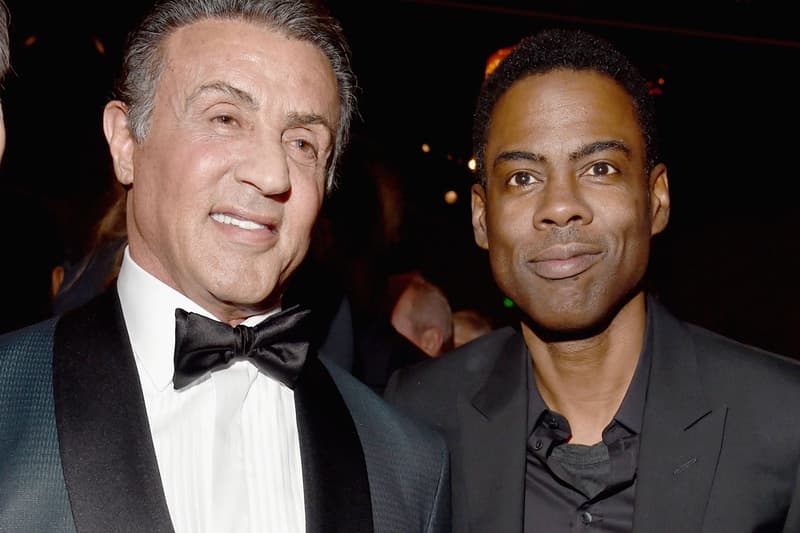 Facebook will make its first Super Bowl ad next year and it will star the likes of Chrois Rock and Sylvester Stallone. The 60-second spot will showcase Facebook Groups, which allows users to create online communities for people to interact with one another.
According to a company rep's statement to Variety and reported by Yahoo!: "Facebook for the first time is advertising during the Super Bowl with its 'More Together' campaign showcasing how people from different backgrounds come together over shared interests and experiences, all through Facebook Groups… With cameo appearances from Chris Rock and Sylvester Stallone, the spot drives home the message that for whatever you rock, there is a Facebook group for you." Stallone reportedly shot his part of the ad in front of the Philadelphia Museum of Art, which means the ad will have some association with the famous scene from the original Rocky movie.
Super Bowl LIV will be the biggest platform a Facebook ad has run on, as many speculate is part of the social media network's continual effort to rebuild its reputation. Facebook's image has been affected due to countless news stories about its data collecting and hacks. According to media-measurement firm Kantar, Facebook spent $97.3 million in advertising the first half of this year, with 64% of the budget going towards television spots.
See Facebook's Super Bowl LIV when it broadcasts live February 2 on Fox.
In other news, Apple has entered the satellite business in order to beam data directly to your devices.
You rocked the cat out of the bag. Can't wait to see you and @chrisrock in 46 days ?? pic.twitter.com/vA5fPswvIk

— Facebook (@Facebook) December 18, 2019
Chris Rock and Sylvester Stallone will appear in a 60-second commercial promoting Facebook Groups https://t.co/eS8D8sI661

— The Wall Street Journal (@WSJ) December 19, 2019