10 Music-Related Gifts to Add to Your Holiday Shopping List
For staying in tune with your loved ones.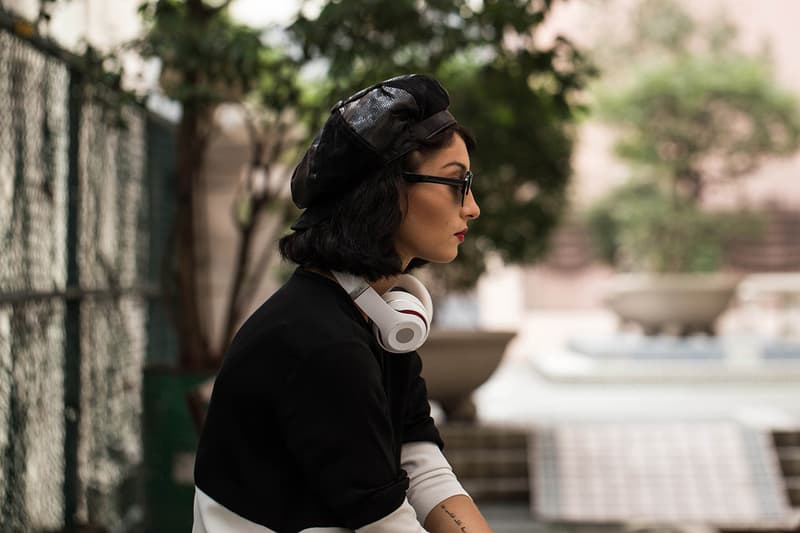 With the season of gift-giving upon us, choosing the ideal gift for the music enthusiast in your life can be a challenge. Just like music, its extensions are subjective and won't necessarily be the perfect fit for everyone you send presents to.
To help narrow down your choices, we've selected several products that can fulfil the different needs of music obsessives. From double vinyl LPs like Kaytranada's BUBBA, to memoirs such as Flea's Acid For The Children, and gadgets like Dior's leather AirPod case, this music gift guide is bound to include something that will bring joy this holiday season.
Read on for the complete selection and let us know in the comments what's on your music wishlist.
Wu-Tang Clan Art Collection
Contemporary artists have come together for a collection of signed, limited-edition prints that celebrate the everlasting legacy of the Wu-Tang Clan. Curated by Wu-Tang Productions and Wu-Tang Brand co-founder Oliver "Power" Grant, alongside independent curator Diya Vij, Absolut Art & Wu-Tang's collaborative project highlights the group's importance and impact on the cultural landscape with member portraits, reflections of their music's motifs and the iconic "W" logo.
---
Acid for the Children: A Memoir
Red Hot Chili Peppers bassist Michael "Flea" Ballard details his upbringing in Acid for the Children: A Memoir. RHCP fans may be dismayed to know that the book ends right when the band begins, but Flea's unconventional upbringing from a regular life in the suburbs of New York to a slightly messy yet spiritual, bohemian lifestyle with his new step-father in Los Angeles makes for an interesting read into the decorated musician's background.
---
Post Malone iPhone Case
This one goes out to all the Postys who make up the reason for Hollywood's Bleeding ending 2019 as biggest album of the year. It's been a huge year for Post Malone, and this iPhone case, which comes in iPhone sizes 6 to 11, is the perfect fan fare. While included is protection against dust, dirt and dings, this case does not however, protect you from the haters; but to quote Austin, "I had a thousand bad times so what's another time to me?"
---
Dior Leather AirPod Case
As far as AirPod cases go, Dior's black leather AirPod Case is as good as they get. Albeit a tad expensive, we believe when it comes to protection for your earphones, let's be honest: go hard or go naked. Made in fine ass Italy and stamped with a rubber "Dior" signature on the outside, you are not only paying for that smooth calfskin leather with each touch, but also that subtle fire your fit has been missing.
---
Contact High: A Visual History of Hip-Hop
Bringing together music and photography enthusiasts alike, Contact High: A Visual History of Hip-Hop provides an intimate look at hip-hop over the past 40 years through the lens of photographers and their contact sheets. Featuring rare outtakes, photoshoots, iconic album covers, interviews, and more, the book spotlights industry legends and aptly captures the bravado of the culture, while celebrating both the musical and visual artists who have shaped the sound and identity of hip-hop into the sonic powerhouse it is today.
---
Vinyl Records of the Month Subscription
Music lovers will be pleased to hear that for $25 a month, Vinyl Me, Please offers a monthly record club subscription. For every rotation, VMP works with artists and labels to deliver an exclusive and one-of-a-kind record that spans from new releases, reissued classics, to unearthed gems. Better yet, members can swap their records if they're not feeling the monthly selection, making it the perfectly curated gift for any audiophile.
---
Kaytranada BUBBA Double Vinyl LP
Closing out 2019 with the last great dance record of the decade, Kaytranada and his highly-anticipated sophomore album BUBBA is a standout from the above Vinyl subscription pack, and undoubtedly one of the most eclectic offerings of the past year. If you're a real fan of the Montréal super-producer, make sure to pick up the double LP vinyl.
---
V-Moda Crossfade 2 Wireless Codex Edition
If there's one pair of headphones that, in the past five years, has drastically altered the way on-the-go listeners can play out their favorite tunes, it's undoubtedly the V-Moda M100. The newest version of the hi-res audio cans comes in the form of the brand's Crossfade 2 Wireless Codex Edition, which sports premium bluetooth audio codecs and pristine clarity for the best in listening. The weightless headphones feature up to 14+ hours of listening and have been built to meet military level standards, ensuring that these won't be replaced for years to come.
---
33 1/3 Series: J Dilla – Donuts
If you love music, then there's a high likelihood that the ongoing series of "short books about great albums" presented by 33 1/3 is going to have something for you. Some of the best music writers from around the globe hone their craft with long-form essays on their favorite records, telling in-depth stories about the production of an album, the themes throughout, and unheard stories about the artist during that time period. Jason Ferguson's J Dilla – Donuts is an emotional dive into the legendary producer's last album. The project was created entirely from Dilla's hospital bed with the understanding that he had only a limited time left before a rare blood disease and ultimately lupus ultimately took his life. The 130-page offering pulls at your heartstrings and offers up a theory on why the ever-mysterious Dilla used some of the samples throughout.
---
Sonos Move
A solid bluetooth smart speaker is essential to a music lover's listening experience headed into the holidays. Not only is portability important when jumping around to different relatives' homes, but quality sound and connectivity need to be included too. That's where the new Sonos Move comes in. Drop resistant and weatherproof, you can use Google Assistant and Apple AirPlay by connecting through Bluetooth or over a wireless network. With 10 hours of battery, you can leave the cords at home too. We highly recommend adding our HYPEBEAST: Happy Holidays Playlist to your queue to help you get started.
---