London On Da Track Announces Acoustic Summer Walker Album
Walker, however, has just cancelled more than half of her remaining tour dates.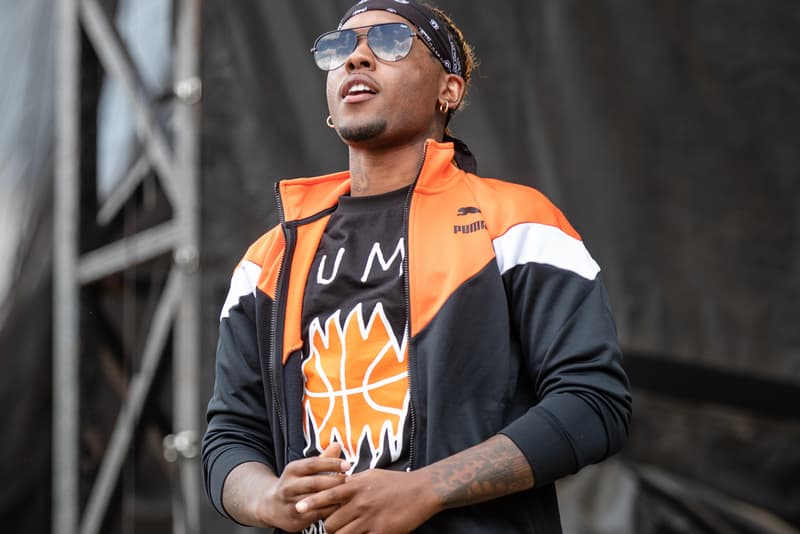 Seeing as Summer Walker's debut studio album Over It is doing so well on the charts, London On Da Track — the album's sole producer and Walker's boyfriend — has announced an acoustic version of the revered project.
London took to Instagram to confirm the news and give fans a chance to vote on which songs they want to hear acoustically. "It's been a month n we still #1 on iTunes see y'all really f*ck with the album so Ima do an 5 song acoustic album to Over It which songs y'all want me to do," he wrote as a caption in the uploaded album art.
While London works on the acoustic album, Walker herself has been having a hard time dealing with her social anxiety and newfound fame. Following the news of her "first and last tour" just earlier this November, the 23-year-old cut more than half of her remaining tour dates and will only be performing nine shows. "Hey y'all as you know, I have been very open about my struggle with social anxiety. I want to continue to be healthy and to make music for y'all, so I have decided to cut down some of the dates on the tour," she wrote on Twitter with an accompanying video. "I'm grateful for every single one of you. I hope that you understand."
Elsewhere in music, Kanye West is bringing his Sunday Service to Joel Osteen's megachurch.
Hey y'all as you know, I have been very open about my struggle with social anxiety. I want to continue to be healthy and to make music for y'all, so I have decided to cut down some of the dates on the tour. I'm grateful for every single one of you. I hope that you understand ? pic.twitter.com/xkBvVnPMJq

— SUMMER WALKER (@IAMSUMMERWALKER) 13 November 2019
All cancelled dates will be refunded asap. Thank you. ???
Remaining Dates I'm playing:
Nov 12 San Francisco
Nov 25 Toronto
Nov 26 Chicago
Nov 27 Royal Oak
Dec 2 Boston
Dec 5 Philadelphia
Dec 7 NYC
Dec 8 NYC
Dec 22 ATL

— SUMMER WALKER (@IAMSUMMERWALKER) 13 November 2019