Beau Diako Shares Soul-Stirring 'Flutter' EP
Featuring Jordan Rakei, Totu, Claudia Bouvette, and more.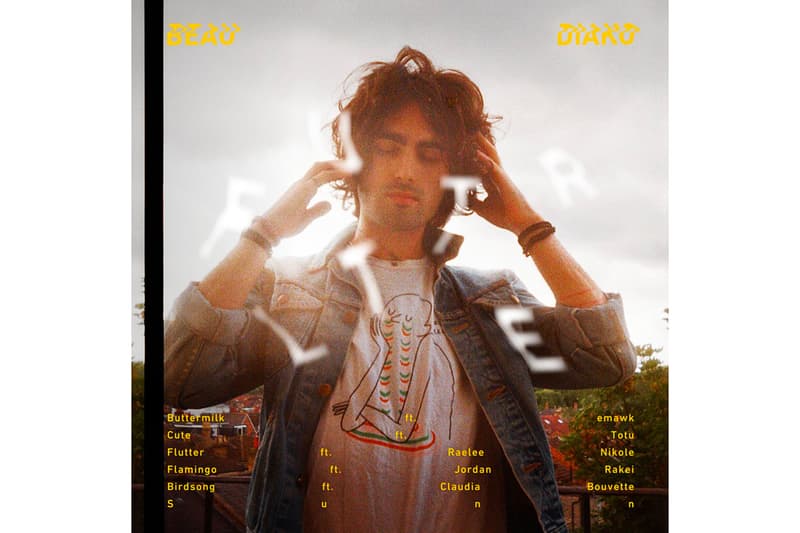 British producer, songwriter, and guitarist Beau Diako has released his debut EP, entitled Flutter. The crooning artist has previously been featured on a variety of tracks alongside Tennyson, Lido, and Galimatias before proclaiming his path to solo stardom.
Throughout Flutter, Diako continues to blend his colorful guitar style with a soul-stirring palette of jazz and indie. To help in flushing out these motifs he's recruited Jordan Rakei, Totu, emawk, Raelee Nikole, and Claudia Bouvette, all of whom lend their eclectic styles to Diako's meticulously-developed bedrock.
Beau recently shared in a press release a bit about the project's entails:
Flutter was built throughout the last year and a half as a new start for myself. After a few previous projects and years of music with other artists, I felt that I finally needed to put something out under my own name…Most of the songs started from small guitar ideas that I would try and grow the production around as naturally as I could, influencing the name 'Flutter' as I felt it reflected the light and floaty sound of the music and guitars.I'm fortunate enough to have some extremely talented friends from all over, who I'm so honored and grateful to feature throughout.
You can stream Beau Diako's debut EP below.
For more related music news, FKJ just released his Ylang Ylang EP.