Vancouver Officially Declares Nardwuar Day
Nardwuar keeps on rocking in the free world.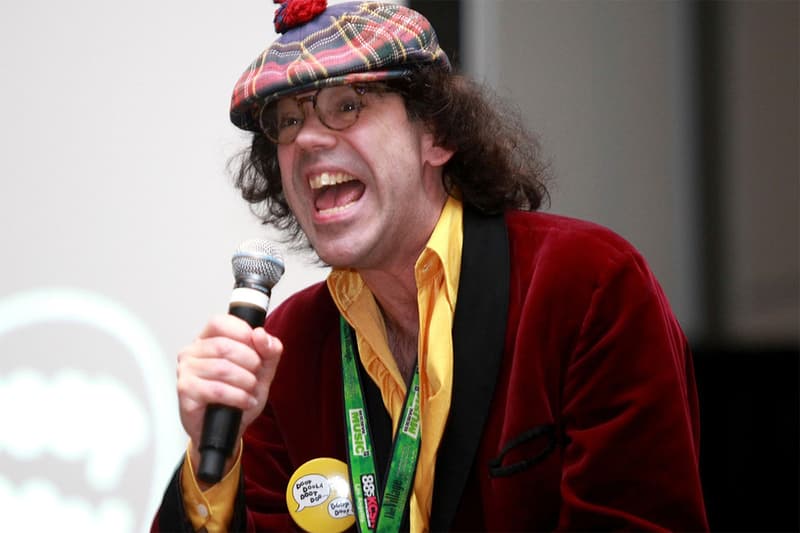 After 30-odd years of surprising musicians with his in-depth knowledge, Nardwuar the Human Serviette's hometown of Vancouver, B.C. honored his service by officially proclaiming September 29 as Nardwuar Day. On top of the declaration, the famed music industry personality was also inducted into the BC Entertainment Hall of Fame.
Born John Ruskin, the 51-year-old radio host and interviewer began his career by volunteering at the University of British Columbia's campus radio station, CITR but graduated with a degree in history. He gained a cult following thanks to his extensive research on artists, either impressing or scaring them with his knowledge.
Nardwuar has spoken with the likes of Snoop Dogg, Iggy Pop, Odd Future, A$AP Rocky, Kendrick Lamar and JAY-Z, usually providing his guests with gifts that relate to unknown facts about them. The media personality has also managed to spook Lil Uzi Vert in both his 2018 and 2019 interviews, causing him to run away and end the interview early.
Elsewhere in music, DaBaby's KIRK is expected to debut at No. 1 on the Billboard 200 next week.
Vancouver Mayor Kennedy Stewart proclaimed September 29th as 'Nardwuar Day'! Thank you so much for this incredible life event! I am honoured! Pics by Jen Van Houten @dietantifa Doot doo ! pic.twitter.com/j5K4SanPiw

— Nardwuar (@nardwuar) 30 September 2019