Three 6 Mafia's DJ Paul & Travis Scott Settle "No Bystanders" Lawsuit (UPDATE)
DJ Paul revealed he and Scott actually settled a while back and were just waiting on the formalities.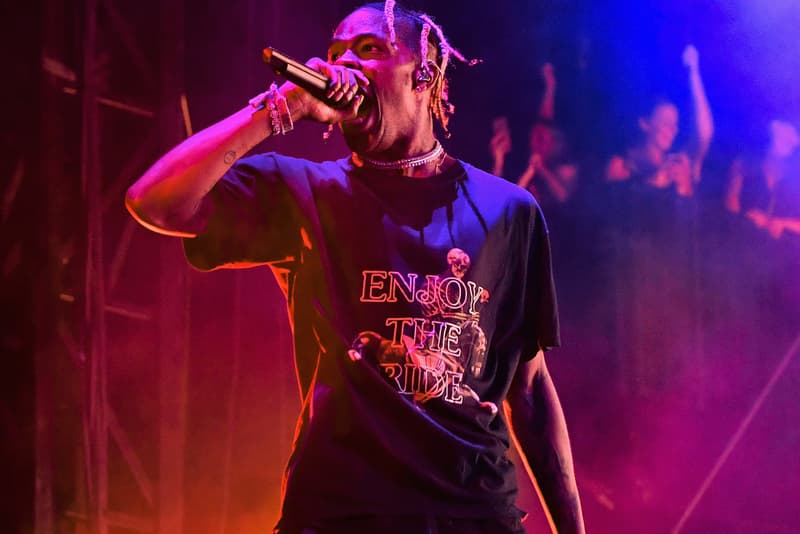 UPDATE (October 1, 2019): DJ Paul and Travis Scott have officially agreed to settle the $20 million USD "No Bystanders" lawsuit from April 2019. According to reports, the Astroworld artist and the Three 6 Mafia member have confirmed a "tentative settlement" and that an additional 30 days is required for both parties to sign the papers. At the end of the 30 days, both Paul and Scott are expected to have decided on a monetary amount.
"Travis and I actually settled some time ago, we were just waiting on the formalities," Paul said in a statement. "We have each other's numbers and are good, and I look forward to some future collaborations with him. As far as the details, I'm not going to be in anyone else's pockets, so that will stay between us."
---
ORIGINAL STORY (April 24, 2019): Shortly after being ordered to pay nearly $400,000 USD after losing his Super Bowl lawsuit, Travis Scott is now being sued by Three 6 Mafia's DJ Paul.
The Memphis hip-hop icon has filed a copyright infringement lawsuit noting the Astroworld track "No Bystanders" features a chant which features "the cadence and sound" that is "virtually identical and strikingly similar" to the hook on Three 6 Mafia's "Tear Da Club Up." Credited as a performer and co-writer, DJ Paul is now seeking $20 million USD in damages as he claims La Flame did not seek permission to use part of the 1997 hit song.
The lawsuit also points to Travis Scott's 2019 Grammy performance of "No Bystanders" in which Scott changed the lyrics to "tear the club up" instead of the unedited version's "fuck the club up." Additionally, it is important to note despite being a Three 6 Mafia track, DJ Paul is the only member of the group cited in the lawsuit.
Travis Scott and his label are now in contact with DJ Paul, who notes, "There is no beef, just business." Paul continued, "Everything will be worked out accordingly with proper communication between he, Juicy J, and I." Stay tuned for more details as the story develops.
For more music news, Lil Uzi Vert delivered an artful visual for "That's a Rack."