Nike Celebrates Iconic Total 90 With Hi-Vis New Premier League Match Ball
Releasing alongside a limited-edition recreation.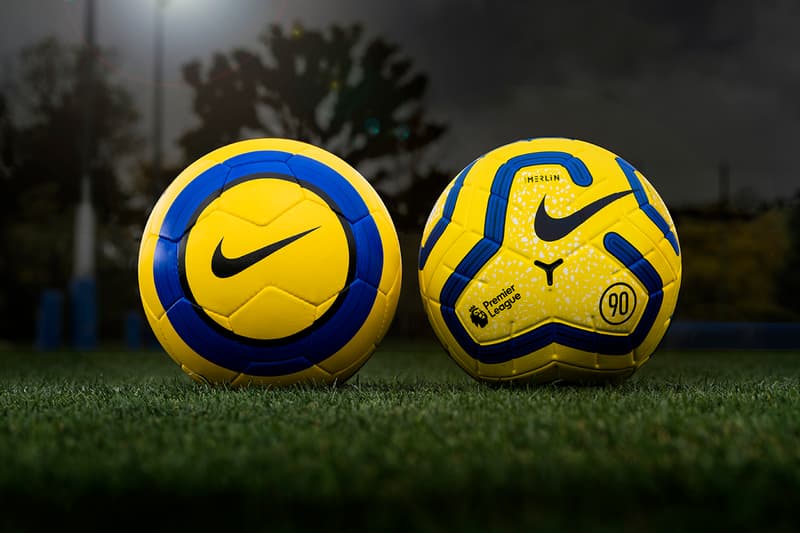 1 of 3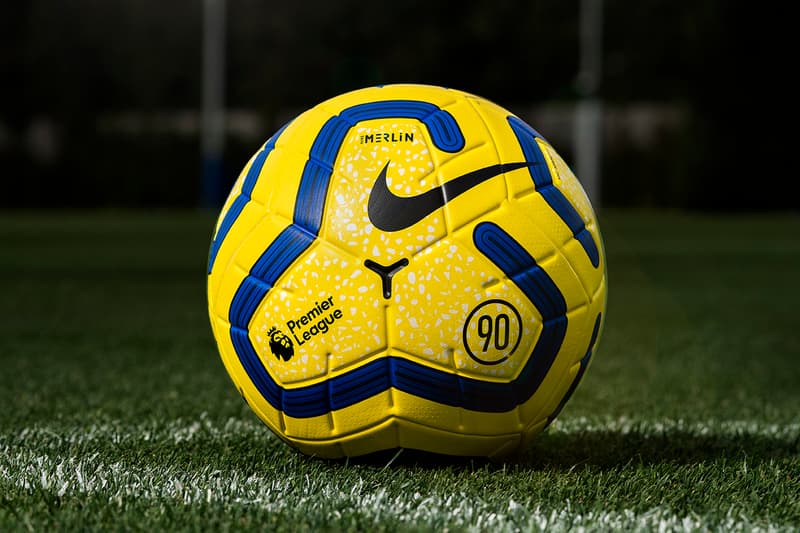 2 of 3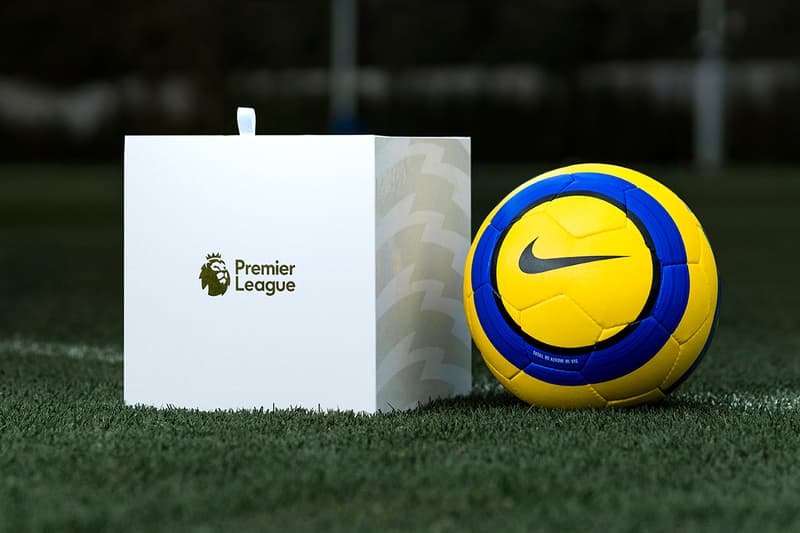 3 of 3
Following on from the 20th anniversary Geo Merlin ball announced at the start of the Premier League season, Nike has now revealed a hi-vis version for the colder months. The new ball takes inspiration from Nike's first-ever Total 90 Aerow Hi-Vis ball, which was first used during the 2004/05 season of the Premier League.
Referencing the Total 90 Aerow from 15 years ago, the new ball features a yellow and blue colorway and a "T90" logo on one panel. This design touch doesn't appear on the regular season ball, marking the first time that the winter version has differed from the regular. The 2019/20 Hi-Vis Merlin will be available from Nike.com on October 1, and will first appear in the Premier League on October 25.
Additionally, Nike is recreating the iconic Hi-Vis Total 90 balls in limited numbers. Coming with the exact same detailing and specifications, 600 replicas hand-stitched from 26 panels will release alongside a commemorative box. The Hi-Vis Total 90 balls will hit the Nike web store on November 8 and will be individually numbered.
In other sports news, Nike has also returned to its Mercurial boots for a speed-focused remake.