Daniel Caesar Taps Koffee for Reggae-Filled Remix of "CYANIDE"
One of the R&B upstart's 'CASE STUDY 01' standouts.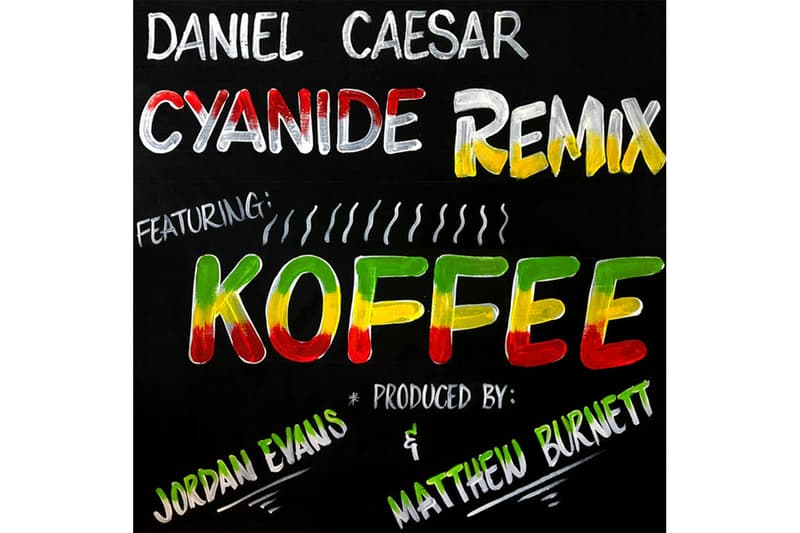 Following the release of his introspective sophomore album, CASE STUDY 01, R&B-meets-soul artist Daniel Caesar has teamed up with reggae prodigy Koffee for a remix of one of the project's standouts, "CYANIDE." The cut, which employs background vocals from Dancehall-influenced artist Kardinal Offishall as well as sampling from Tommy James and the Shondell's 1970 hit "Candy Maker," remains tinged by reggae drums and atmospheric fills, making it a perfect entrée for Koffee to join in on.
The 19-year-old reggae prodigy recently comes off her Rapture EP, helping to hone in on the track's Jamaican backdrop. She effortlessly spills her lyricism over the latter half of the track, sounding right at home as she shares her poetics.
You can stream Daniel Caesar's "CYANIDE REMIX" feat. Koffee below.
For more related news, Burna Boy just dropped a video for "Another Story."