A Sony PlayStation 1 Lunch Box Has Surfaced
Sadly, no controller included.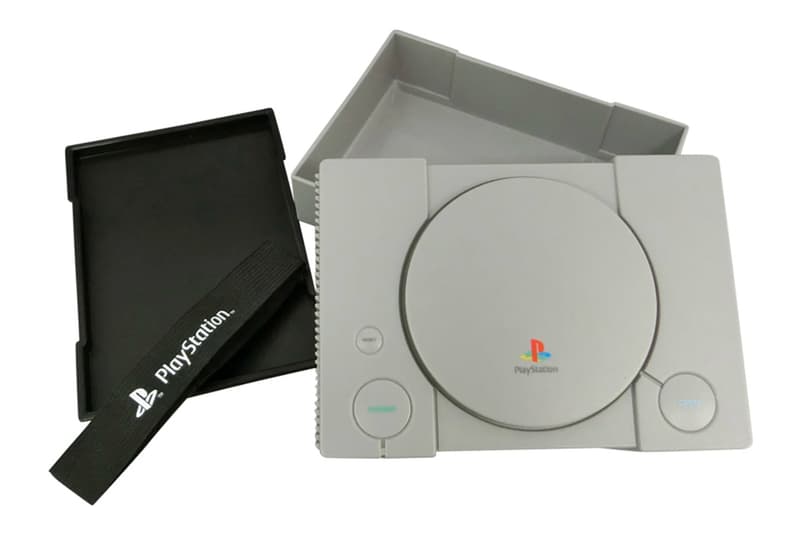 Shortly after receiving a Sony PlayStation 1 Watch, we are now learning about a lunch box modeled after the iconic console courtesy of Dengeki Hobby.
An official Sony product, the lunch box is actually a crane game prize in Japan that has become a viral hit on Twitter. Capturing the hearts of '90s gamers, the Sony PlayStation 1 lunch box/bento box is modeled after the classic grey console with a top cover that expresses the retro PlayStation logo, CD port and Reset, Power, Open buttons. The carrying option also comes with an internal divider tray, branded elastic closure band and comes in a play on the console's original packaging.
Although the Sony PlayStation Lunch Box is a game center prize it is currently popping up on select sites for ¥1,780 JPY (approximately $17 USD).
In case you missed it, find out what we know from the Sony PlayStation 5 devkit.
少し時間あったから面白そうな弁当箱取った!
プレステ!! pic.twitter.com/vEJPSZcCwI

— まーしー♺ (@OpenyourAmazons) September 24, 2019
弁当箱がプレステ…‹‹\(´ω` )/››‹‹\(  ´)/››‹‹\( ´ω`)/››~☆ pic.twitter.com/hSf7tqJ7Mi

— 天?窓 (@mad_pierrot_no1) September 26, 2019
やーい拙者の弁当箱PlayStation~ pic.twitter.com/uEfXEWyGsE

— 斬島 (@Slash_iland) October 2, 2019
プレステ弁当結構入る。 pic.twitter.com/vbFbtKAU1g

— ?極楽やご? (@akame_518) October 1, 2019