'Jesus Is King' Director Nick Knight Compares Kanye West to Alexander McQueen
"Both are often misunderstood."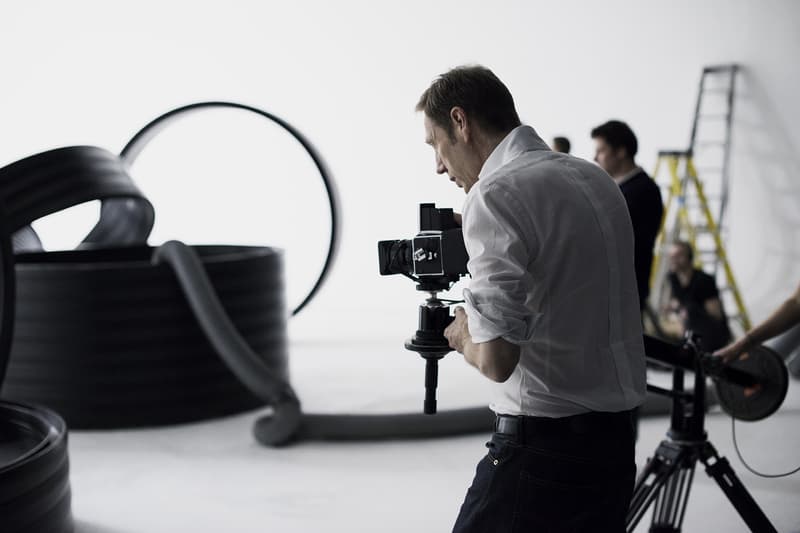 In a recent interview published to his fashion website SHOWstudio, long-time creative collaborator Nick Knight shared a bit of insight on Kanye West, how the multi-hyphenate compares to the late Alexander McQueen, and directing the 35-minute-long Jesus Is King IMAX film.
In the interview, Knight compared the experience of creating with West to working with Alexander McQueen, noting the similarities between the two. "Working with Kanye is very similar in many ways to how I worked with Alexander McQueen, understanding his world and his desires," Knight explained. "Both men are extremely complex and extremely passionate about their lives. Both extremely honest and sincere, both are often misunderstood by a media that wants an overly simple answer to the most complex questions."
Knight went on to describe West as "a totally unique person both culturally and spiritually and someone who I respect enormously," and explained West's vision for Jesus Is King showed "a lack of ego and modest humility." The director continued, "[Kanye] said 'This isn't a film that is about me, this is a film about worship — that's a universal thing.' He certainly didn't want to be 'Kanye West, the star of this film.'" Elsewhere Knight concluded, "I feel I am presenting a vision of Kanye that I think not many people seen before — it's a very genuine vision about emotion and integrity."
In the past, West has compared himself to the likes of several other iconic people including Steve Jobs and Walt Disney.
Head over to SHOWstudio for the full interview.
Also be sure to check out our film review of Jesus Is King.
"JESUS IS KING"
Midnight pic.twitter.com/EMYldzBXCU

— ye (@kanyewest) October 24, 2019