Nike, Moncler & Louis Vuitton Show Strongest Cross-Channel Retail Success
According to a report from NewStore.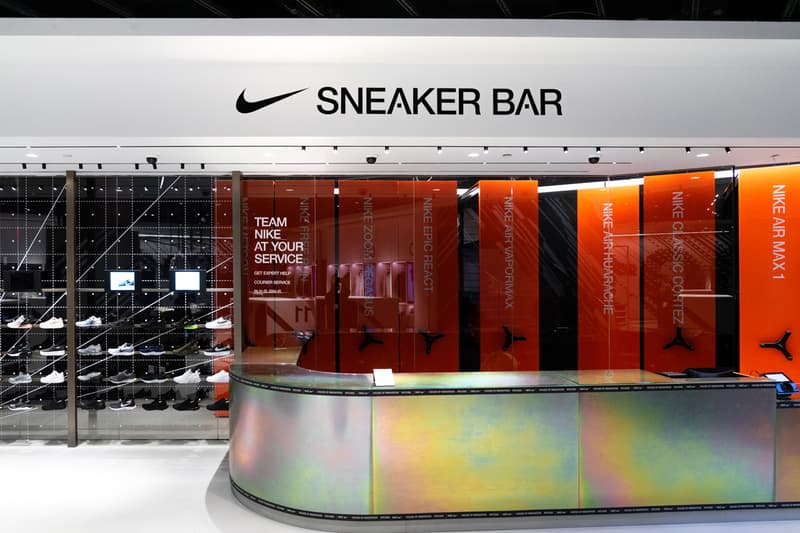 NewStore, a point-of-sale retail management company and system, recently released an omnichannel report, which named Nike, Moncler and Louis Vuitton as some of the top brands delivering the most effective cross-channel experiences to customers. According to WWD, the report surveyed 200 fashion brands and studied a plethora of customer touchpoints and processes, including "product and brand discovery, purchase, fulfillment, consumer engagement and associate mobility."
The study states that brands like Nike are "writing the playbook for how to successfully unite digital and physical retail." NewStore notes that Nike has spent $1 billion USD to support its omnichannel efforts and cites the Nike App and Nike's tech-focused NYC House of Innovation flagship store as a couple of the ways the company is setting itself apart. The store features digital pickup lockers, a product customization area (pictured above) and more.
The study says Moncler's Genius project has helped the outerwear company distinguish itself as a leader as well, stating that the program gives the company a contemporary way to communicate with its customers through designer collaborations. "Much of this happens in-store, where associates leverage RFID technology to track and access deep inventory as well as solutions to keep shoppers inspired and wanting more," notes NewStore.
When it comes to Louis Vuitton, NewStore simply says that the brand "has long prioritized making its customer journey seamless across channels, a task most other luxury brands reserve for their stores."
While the research saw gleaming beacons of hope from a few particular brands, NewStore says the industry still has a long way to go. According to the study, 76 percent of brands still "do not have a store locator on their mobile app," and even though 74 percent of the brands accept digital payments, the payment systems are limited, thus "hindering many brands from elevating their store staff into a living web site, point of sale, call center and fulfillment source." Despite slow progress within the industry as a whole, NewStore says it is remaining optimistic for the future of cross-channel retail.
Elsewhere in Nike-related news, Mark Parker will officially step down as the company's CEO.