Starbucks Introduces a Charcoal-Infused Phantom Frappuccino for Halloween
Only available until October 26.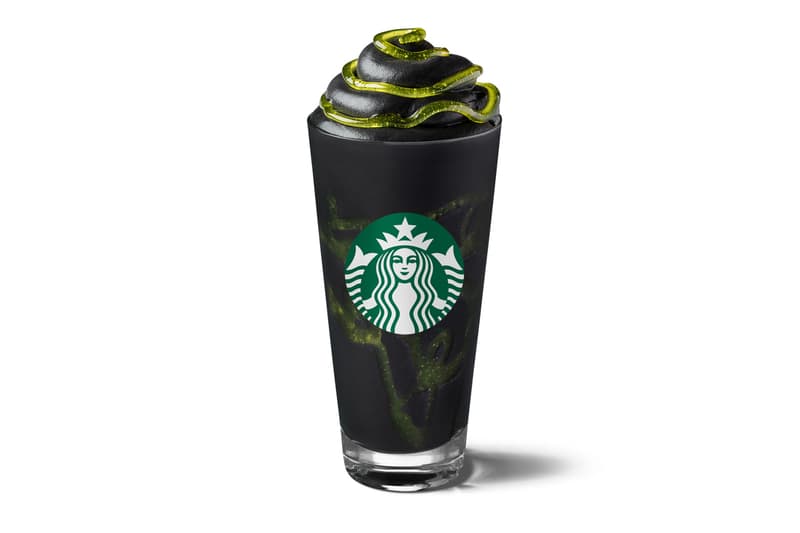 Starbucks is known for its special edition drinks in Japan and the United States, but now Europe has its own exclusive Starbucks beverage with the Halloween-inspired Phantom Frappuccino.
The black and green iced drink features a dark decorative mixture that gives the spooky beverage a picture-worthy, yet tasty effect, but the tropical drink gets its ghoulish hues from its spirulina extract, charcoal powder, and lemon-lime juices. Lime-flavored slime is also used to decorate the cup's edge, with the main ingredients consisting of coconut milk, mango, and pineapple. The drink can also have special coconut cream and charcoal powder mixture added upon request for more of an oozing effect.
The dairy-free drink will only be available in UK stores until October 26 at £2.70 GBP (approximately $3.47 USD).
In other food and beverage news, Pizza Hut has introduced plant-based sausage and round pizza boxes.