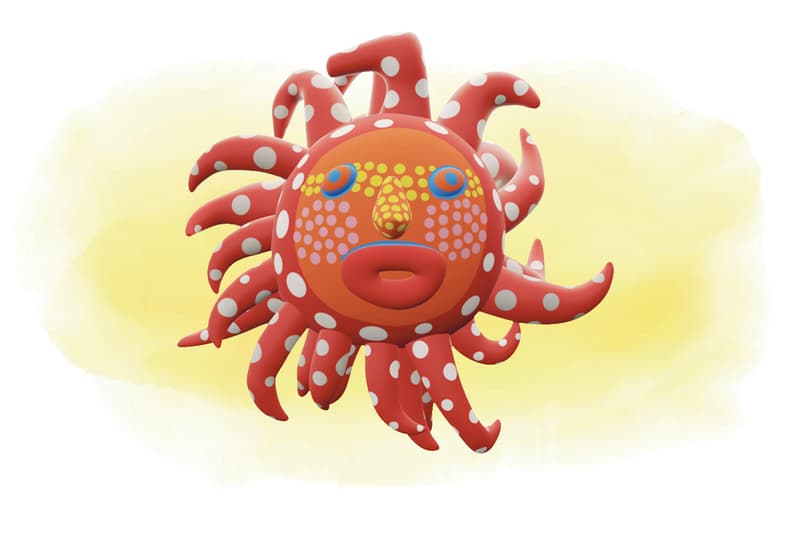 Yayoi Kusama's 'Love Flies up to the Sky' Balloon to Debut at Macy's Thanksgiving Day Parade
The first female artist to design a balloon for the festive installment.
---
World-famous Japanese artist Yayoi Kusama has designed a sculptural balloon to be unveiled at this year's Macy's Thanksgiving Day Parade. Titled 'Love Flies up to the Sky,' the giant artwork will soar above New York City streets as part of the annual festive installment. The balloon was made in collaboration between Kusama and Macy's balloon specialists. It's part of the parade's Blue Sky Gallery program that enlists leading artists such as KAWS, Takashi Murakami, and Jeff Koons to create original designs for the celebratory balloons. Kusama is the first woman to participate in the program.
"Her work lends itself to that playful whimsy that we like to see in the sky," Susan Tercero, the parade's executive producer, told ARTnews. "What's fantastic about her art, and why I think she's so world-renowned, is that it is so accessible. Everyone can look at her art and appreciate it, understand it, and feel something from it, and that's what we're trying to do."
The 93rd Macy's Thanksgiving Day Parade will take place this November 26 at 9 a.m. EST until 12 p.m. EST. The route starts on 77th street and Central Park West and ends at 34th Street and Herald Square where the department store is located. View the rendering for Kusama's 'Love Flies up to the Sky' balloon above and visit Macy's website for more details on the upcoming parade.
In other art-related stories, three new arrests have been made in connection with the theft of Maurizio Cattelan's $5 million USD gold toilet artwork.
2019 Macy's Thanksgiving Day Parade
Central Park to Macy's Herald Square
New York City, New York