Lil Nas X's "Old Town Road" Is the Fastest-Selling Diamond Record of All Time
Beating out Drake's "God's Plan" record.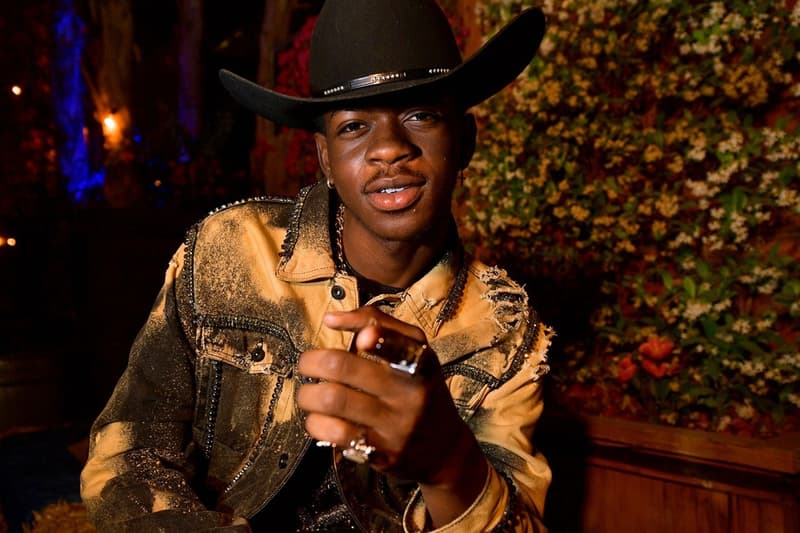 Lil Nas X and his viral sensation single "Old Town Road" has officially sold 10 million units, according to the RIAA, effectively reaching diamond status in under 7 months.
Drake's 2018 track "God's Plan" was originally certified diamond in September, about 20 months after its official release, making it the fastest-selling diamond record of all-time at the time. It appears, however, Lil Nas X has beaten Drake's pace while also becoming the first diamond track of 2019. The artist also broke the record for the longest number 1 streak on Billboard's Hot 100 Singles chart.
Although Columbia Records announced "Old Town Road" has reached diamond status, many speculate they specifically are talking about the Billy Ray Cyrus version, as the original track released independently in late 2018. Earlier in July Lil Nas X announced the original tune went diamond, however, the RIAA was quick to correct the status of the single, claiming it to be 3-times platinum.
In other music news, Juice WRLD is being sued for $15 million USD.
.@LilNasX's "Old Town Road" is the first 2019 song to be certified @RIAA Diamond.

— chart data (@chartdata) October 22, 2019
OLD TOWN ROAD JUST WENT DIAMOND!!!! WTFFFFFF pic.twitter.com/kvhQ0n0kRp

— nope (@LilNasX) July 3, 2019
The song is currently 3X multi-Platinum: https://t.co/IbvzJrMyPC. Please reach out to @RIAA with any questions going forward. Thanks!

— RIAA (@RIAA) July 3, 2019