HBO Max Orders Four 'Adventure Time' Specials
Two are set to release in 2020.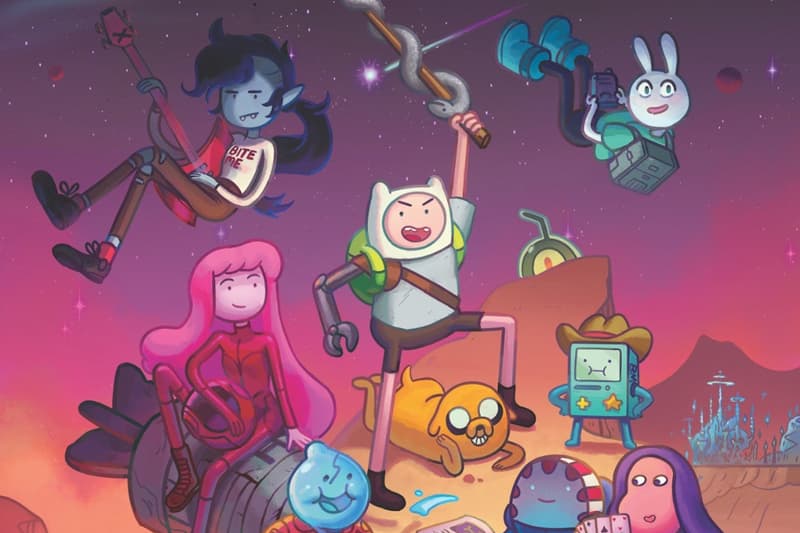 WarnerMedia's upcoming HBO Max streaming service has just ordered four specials for Cartoon Network's breakout animated series Adventure Time. The title, from creator Pendleton Ward, originally aired its series finale on the network in 2018.
"The enchanted world of Adventure Time has mesmerized viewers and critics alike as Finn and Jake right wrongs and battle evil," said Sarah Aubrey, head of original content, HBO Max. "The addition of these specials to the HBO Max kids and family programming lineup is sure to make kids everywhere say 'Slam-bam-in-a-can!'"
The four specials will include BMO, following the titular robot character from the series taking on an intergalactic threat when no one else can. Obsidian will follow fan-favorites Marceline & Princess Bubblegum as they journey to the Glass Kingdom and unpack their complicated history together.
Wizard City will focus on Peppermint Butler, starting over at the beginning, as just another inexperienced Wizard School student as he attempts to leave his checkered past behind.
Lastly, there's Together Again, which will showcase protagonists Finn and Jake "rediscover their brotherly bond and embark on the most important adventure of their lives."
The first two specials, BMO and Obsidian are set to premiere on HBO Max in 2020, followed by Wizard City and Together Again.
In other entertainment news, the new trailer for Netflix's Levius mixes anime with boxing.
Welcome back friends! Come along for new specials, Adventure Time: Distant Lands, premiering in the U.S. exclusively on @hbomax in 2020 ?✨?#CartoonNetwork #AdventureTime #HBOMax #TheFunWillNeverEnd pic.twitter.com/hMrcydEmcc

— Cartoon Network (@cartoonnetwork) October 23, 2019