Motorola Upgrades Its Iconic Walkie-Talkie With a Touchscreen
It even has voice control.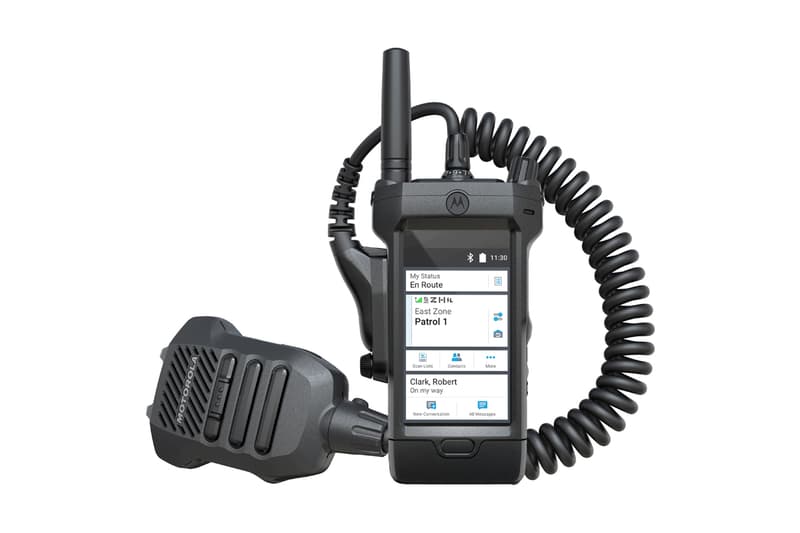 Telecommunications company Motorola has just brought a much needed set of upgrades to its iconic APX walkie-talkie in hopes to improve the performance of first responders. The biggest change is the addition of a touchscreen, which will give emergency services personnel much easier access to all the functions the radio provides. While touchscreens have been around for a while now in the smartphone industry, Fast Company notes that it took Motorola longer to develop the ones currently on the APX Next because it had to still function in the rain or when used with gloves.
The new radio is also equipped with a voice control function, which again differs from its smartphone counterpart due to the need to protect sensitive and personal information. Instead of a wake word, first responders will have to hold a button to activate the feature, and do the same if they want to hear the results. Prepared for harsh outdoor conditions, it utilizes four microphones to combat loud background noises. Motorola says that the current ViQi voice control can search for license plate numbers, a driver's license information, as well as vehicle identification numbers. It hopes to add more features in the future, such as the ability to call for vehicle assistance, record statements, and even translate languages.
Aside from the two upgrades mentioned, the APX Next now supports LTE connectivity on top of the regular Land Mobile Radio connection, allowing first responders to send their precise location to dispatchers, though the American company has been careful to ensure that the two different signals don't interfere.
There's currently no pricing information from Motorola for its new APX Next, but the company is reportedly taking orders now.
For more things tech, Google has made an offer to acquire FitBit.