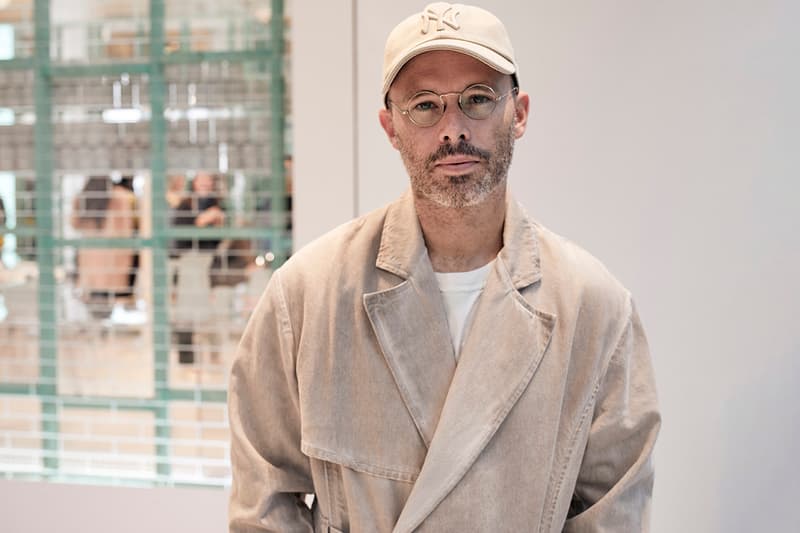 Daniel Arsham Is Elevating Retail Experiences with Everyday Art Objects
We caught up with the artist at the launch of his new Selfridges space.
---
Daniel Arsham's list of collaborators is as long as it as varied. In the past year alone, the New York-based artist has designed Dior's Paris Fashion Week runway, launched a suitcase sculpture with RIMOWA and created the artwork for Nas' The Lost Tapes 2 album. Arsham's latest project sees him take over iconic London department store Selfridges's Corner Shop area for an installation-meets-store.
Titled "The House by Daniel Arsham," the space showcases a mixture of Arsham's artworks and more affordable products. "The House" is also the latest example of Arsham working with a retailer. "A lot of my work is often trying to find areas to show and engage the public that are not typical art viewing spaces," Arsham explains to HYPEBEAST at the opening of the new space. "All the collaborations I've done, anything related to retail, would be that. And this is one of the most interesting retail experiences globally." For Arsham, working with retail gives him a chance to show his art in a new medium, one that he sees as more accessible than traditional art galleries.
"I grew up going to galleries and museums, my parents were interested in that, but it's not that experience for everyone," he continues. "I've found that when engaging audiences in spaces that are not museums or galleries, people often feel more comfortable and it allows them to enter the work in a different kind of way."
Arsham may have made engagement with retail spaces a huge part of his career, but, as he acknowledges, he is far from the first artist to do so. "Warhol loved shopping and retail because that was people's everyday lives, and art should live in people's everyday lives."
One of the most eye-catching pieces in "The House" is a clear reference to the legendary artist. As well as bigger name collaborators — the space features items designed with A-COLD-WALL*, AMBUSH and Byredo — Arsham has redesigned the Heinz cream of tomato soup can as a nod to Warhol's Campbell's Soup Cans work. "I'm a student of art history and Warhol has been an influence for me throughout my career," Arsham adds, "this allowed me to engage with his legacy but in my own way."
"Some of my most coveted things don't have to do with what they cost. It's more about the experience they were part of."
The soup cans are priced at just £1.50 GBP (approximately $1.95 USD), which is only slightly above the price of a standard can of Heinz cream of tomato soup that you might buy at the supermarket. These cans may be some of the cheaper and more accessible items available in the space — with artworks reaching well over $50,000 USD also available — but Arsham believes that doesn't make them any less important. "Some of my most coveted things don't have to do with what they cost," he explains. "It's more about the experience that they were part of."
Experience is a key theme for Arsham throughout his thinking on retail. Speaking to SSENSE in 2018 with his Snarkitecture partner Alex Mustonen, Arsham explained that there are elements to the physical retail experience that can't be replicated digitally. "I think it has to do with a direct visual and spatial connection not only to the product but to the space where the product is held," he explained in the interview, going on to add that people placed a new focus on the "physical, tactile engagement" that came with bricks-and-mortar shopping.
Arsham has worked with Selfridges before, as he and the Snarkitecture team designed the now-permanent KITH space in the department store that opened earlier this year. "The project upstairs is based around Ronnie's idea of what a retail experience should feel like. We've worked since the first KITH shop on Bleecker in New York, always closely thinking about experience, but it's inside his brand language," he explains. "This was all me. The experience, the way we directed the flow, you can walk through it like an exhibition."
The stand-out piece in Arsham's new space is a fully drivable Future Relic Porsche 992 that he created in collaboration with the German automotive giant. The Porsche was also the starting point for the entire concept of the space. "Once I had the car I started thinking about what context I could build around that," Arsham continues. "I was also working on these furniture pieces, so we came up with the idea of building 'The House.' It fit well into this universe around Christmas."
The Porsche sits at the front of the space in the "Front Yard" alongside a surfboard and an E.T.-themed bicycle. Visitors pass through that "Yard" to enter the "Kitchen and Living Room," complete with remade furniture, a special-edition Smeg fridge, water bottles and collaborative Wedgwood plates, all of which are for sale alongside, the Heinz soup cans. The next room is "The Office" — complete with redesigned Vogue covers and Apple computers — before the last space, "The Closet," where visitors can purchase the apparel collaborations.
"Art should be an everyday experience, it's taking something that you know and showing you a different aspect of it."
Throughout the space, affordable items and merch sit alongside pieces ranging from a £7,000 GBP (approximately $9,000 USD) surfboard to a £48,000 GBP ($62,000 USD) mini Porsche. This combination is designed to blur the lines between product and artwork. "In the beginning we were thinking about doing a more typical exhibition of artwork," Arsham explains. "As we went, we started to get more and more into these product-based things that are somewhere between art and everyday objects. Can you eat the soup or is it an object?"
This ties in with Arsham's focus on the accessibility of art, the same thing that has led him to work with Selfridges and so many other retailers in the past. "I think when people walk into a gallery, if you're not used to going to museums or galleries you don't know how to act in certain ways," he continues, "but everyone knows how to act and how to experience things when you walk in here. There's more of an everyday comfort level and I want people to engage with the work. Art should be an everyday experience, it's taking something that you know or that you think you know and showing you a different aspect of it."