Daniel Arsham Discusses Dior PFW SS20 Runway Design
Take a look at the 'Future Relic' invitations.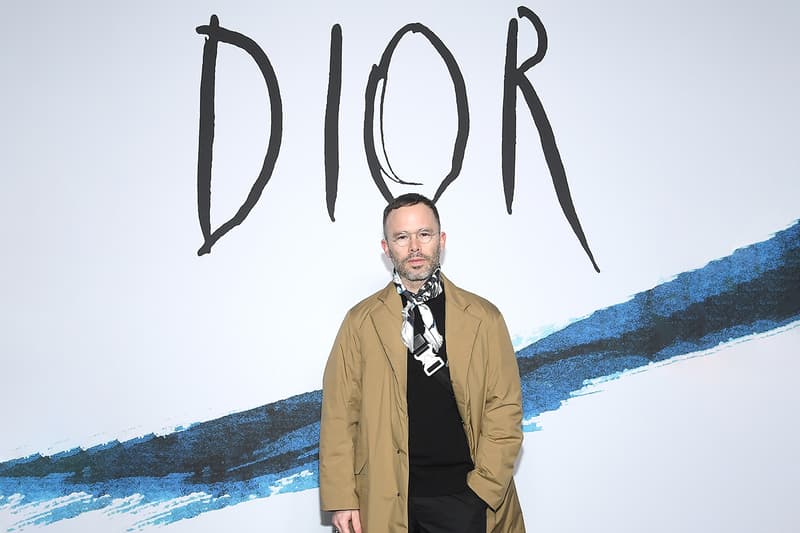 Daniel Arsham recently teased a Future Relic clock designed with Dior and now, the designer has spoken with WWD about his upcoming Dior Paris Fashion Week Men's SS20 set design.
In collaboration with Dior Homme creative director Kim Jones, the house's runway presentation will feature sculptures and set pieces designed by Arsham. The runway will also present pieces that were co-designed by Arsham, too.
The last time Arsham collaborated with Dior was in 2011, which saw the creation of window installations under Kris van Assche's vision. Speaking to WWD, Arsham said, "One of the things that has been great working with Kim is really his deference to my work, and thinking about ways of staying true to it. He wants the audience to really experience what they might in an exhibition."
Under Kim Jones' lead, Dior has built a name for itself in regards to collaborating with artists such as KAWS, Hajime Sorayama and Raymond Pettibon. With Daniel Arsham's input, the set will look as if it's been uncovered from a fictional archeological site, referencing many of the designer's works.
Dior will welcome guests into a room inspired by the Christian Dior's office which will be littered with custom Future Relics. Guests will gain access to the highly-anticipated runway show thanks to their Daniel Arsham-designed Future Relic-inspired invite, which reimagines Christian Dior's original biography from 1951 as a leather zip-pouch.
Arsham told WWD, "It's not based on any one particular space. It's kind of an amalgamation of the studio in Paris, his house in the south of France, and then detailed photos of a particular image of him on the phone, making drawings or writing notes at his desk."
He added, "We kind of pulled out these different elements, and a couple of the objects I've really re-created as I would, in art, work one of my cast pieces. Those works also form a signature element within the collection, one being a clock that's still physically there, in the atelier in Paris."
The Dior collection will encompass a historical fact within Dior's legacy, referencing the art gallery Christian Dior ran before he created the legendary fashion house. The SS20 collection presents a number of Surrealist elements inspired by the likes of Salvador Dalí – the first artist to show notable works at Christian Dior's gallery. 
Speaking to WWD, Jones said, "Authenticity for me is key, and things like that, it makes people understand. And I think young people enjoy all that information being given to them now, because there's a certain limit to the history that they're seeing, because it's all online."
Keep it locked with HYPEBEAST for updates on Dior's Spring/Summer 2020 collection at Paris Fashion Week Men's when it showcases at 6PM CEST (12PM EDT) today.
In case you missed it, check out Kim Jones discussing why he is the king of collaborations.