These Are the Must-See Movies and TV Shows Premiering in October
Let the horror movies wash over you this Halloween season.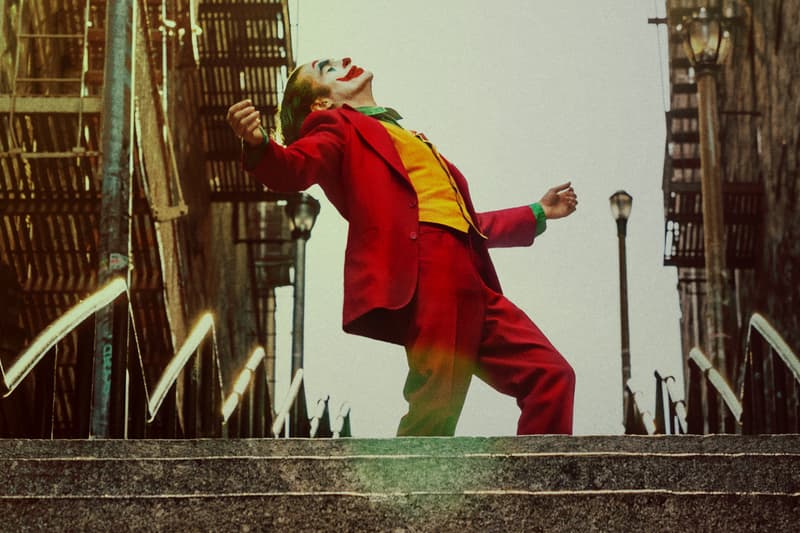 It's time for that spooky stuff on this Must-See installment, as the month of October is always reliable for pristine horror flicks during the Halloween season. This year, both film and television are offering a fair share of scares alongside some non-scary stuff for those not with the frights.
Depending on which way you lean, director Todd Phillips and actor Joaquin Phoenix's Joker will either gratify or shock you, but it's our best guess that it's the film's aim to do both. Over on Netflix, Aaron Paul is returning to his best acting role in the new Breaking Bad film El Camino. And of course, A24 saved its most auteur looking horror film for last with The Lighthouse, the follow-up to director Robert Eggers' modern-day classic The Witch.
Over on the TV side, a slew of HBO related projects are coming out, including the "remixed" adaptation of The Watchmen alongside the final season of Silicon Valley. And speaking of final seasons, this will be the final outing for Rami Malek's USA's Mr. Robot series as well.
Check out the list below, ranging from some of the must-see releases to the more under-the-radar films and TV shows to look forward to in October.
Movies
Joker (October 4)
Phoenix dons colorful make-up as the titular character of this film, but instead of delving into his experiences from the comics, this R-rated adaptation will focus on Phoenix's Arthur Fleck in the early '80s and spotlight the comedian's eventual transformation into the Clown Prince of Crime.
Why it's worth your time: Joker is one of the greatest villains in pop culture; it's appropriate he gets the spotlight in his own feature film, and pretty bold to tell a tale completely divorced from his counterpart Batman. With all the controversy swirling around this film from the media, it pretty much sells itself at this point. Also, please don't allow this movie to make you act irrationally. This goes both ways.
In The Tall Grass (October 4, Netflix)
When siblings Becky and Cal hear the cries of a young boy lost within a field of tall grass, they venture in to rescue him, only to become ensnared themselves by a sinister force that quickly disorients and separates them. Cut off from the world and unable to escape the field's tightening grip, they soon discover that "the only thing worse than getting lost is being found."
Why it's worth your time: Stephen King adaptations have been on a roll lately, and we're sure this one will follow the trend. It also has a pretty neat hook with a mystery enticing enough to make folks wander into the film, just as our characters roam in the titular grass.
Little Monsters (October 8)
Following her previous horror release Us, actress Lupita Nyong'o returns in an upcoming comedy-zombie film as a teacher taking her students on a field trip when suddenly zombies begin to overrun their destination. The film will also follow Dave (Alexander England) as a past-his-prime musician who is chaperoning his nephew's class on the trip.
Why it's worth your time: This comedy looks to be similar to Shaun of the Dead, a spoof zombie flick with a heart. We're hoping Nyong'o's charm as a sweetheart, naive teacher elevates this film from our usual fare of ComZom flicks.
El Camino: A Breaking Bad Movie (October 11, Netflix)
El Camino takes place directly after the events of the Breaking Bad's final episode, with the formerly kidnapped Jesse Pinkman retreating back to his friend's house for safety while the cops are on the search for him. It also shows a montage of Jessie checking on the people he cared about, like his previous girlfriend Andrea Cantillo and her son Brock, as well as his mentor Mike Ehrmantraut, only to confirm that they've died.
Why it's worth your time: Breaking Bad and The Wire are arguably the great equalizers when talking about the quality of television shows. Both represent the greatest series of their respective decades, and Game of Thrones came close to taking Heisenberg's top hat as its crown before fumbling in the final season. As such, Netflix will allow creator Vince Gilligan to put an exclamation point on the mark he left in the 2010s with his directorial debut and the continuation of his most acclaimed works.
Fractured (October 11, Netflix)
Ray Monroe (Sam Worthington), his wife Joanne (Lily Rabe), and daughter Peri (Lucy Capri) are on a road trip when Peri is hurt in an accident and rushed to the nearest emergency room. However, the staff appears to have dubious intentions, as after being sent away for further testing, Joanne and Peri vanish from the hospital alongside all records of their visit.
Why it's worth your time: This looks like another great Netflix horror to watch at home for its unnerving, yet intriguing mystery. Although, we would advise not to watch the trailer of this film, or to watch the movie Flightplan before watching this.
Zombieland: Double Tap (October 18)
Zombieland: Double Tap features returning stars Woody Harrelson, Jesse Eisenberg, Abigail Breslin, and Emma Stone efficiently killing zombies and making their way into the White House. We also see the makeshift family meet some new human survivors, most noticeably Rosario Dawson and another young man who gains the attention of Breslin's character.
Why it's worth your time: We like that director Ruben Fleischer waited a decade to tell the continuation of his story, which seems intentional, given the drastic change in Little Rock's (Abigail Breslin) age from the original movie. We're hoping with the returning cast, all of which have gone on to make a name for themselves, are able to recapture the lightning in a bottle that made the original film great.
The Lighthouse (October 18)
The psychodrama stars Willem Dafoe and Robert Pattinson as two lighthouse keepers who are living in a remote and mysterious New England island in the 1890s. The period piece soon begins to delve deeper into the hallucinations and unexplainable events that the pair are experiencing as the isolation of living alone begins to creep in.
Why it's worth your time: The Witch is a modern-day classic — it's everything Hereditary is, but more. So the fact that director Robert Eggers decided to make his follow-up film even more esoteric and less mainstream speaks volumes about what we can expect from this film. Top actors like Willem Dafoe and Robert Pattison are just the icing on top of this magnificent 4:3 black-and-white cake Eggers has presented.
Girl on the Third Floor (October 25)
Failing husband Don Koch (CM Punk) tries to renovate a dilapidated house for his growing family, only to learn that the house and female upstairs neighbor have other plans.
Why it's worth your time: Wait, CM Punk is acting? Yes, it's true. We're actually looking forward to seeing this at this year's Brooklyn Horror Film Festival, as it looks like its garnering a fair share of attention from critics for its gore and comedic charm.
TV
All Elite Wrestling: Dynamite (October 2, TNT)
Founded by President and CEO Tony Khan, AEW is headlined by wrestling sensations Cody & Brandi Rhodes, The Young Bucks (Matt & Nick Jackson), Kenny Omega, Chris Jericho and Jon Moxley. Catch All Elite Wrestling: Dynamite beginning October 2 from 8 p.m. to 10 p.m. on TNT.
Why it's worth your time: Speaking of wrestlers, AEW marks the first time a wrestling show has aired on TNT since the last installment of WCW's Monday Nitro on March 26, 2001. It's also rekindled the Wrestling Wars, as the show will be airing the same night as WWE's NXT brand. What a time to be a wrestling fan.
Big Mouth: Season 3 (October 3, Netflix)
This animated series will continue "exploring human sexuality and everything around it, tackling issues such as cell phone addiction, female anger, the vast spectrum of sexuality, Adderall abuse, dick pics, toxic masculinity, and of course 'how to have an orgasm,' according to the official synopsis.
Why it's worth your time: To scream/sing the opening theme "Changes" by Charles Bradley like the rest of us. Also because, with Bojack Horseman ending, Big Mouth is proving itself to be the op adult animated series on the platform, with F Is For Family running a close second. It's garnered a huge fan-base and remains as fresh and on-topic as ever, with no signs of running out of steam.
Mr. Robot: Season 4 (October 6, USA)
The fourth and final season will focus on Elliot and his group of hackers after they successfully pulled off their Five/Nine hack on multi-national company Evil Corp in the first season. However, toward the end, the series will explore the pros and cons of Elliot sending an email that could reverse their attack.
Why it's worth your time: With Rami Malek's career taking off with Bohemian Rhapsody, this series couldn't end at a more appropriate time. Also, we think it's well-crafted that the hack of the first season has become a central part of the plot as the series comes to a close.
Primal (October 7, Adult Swim)
Samurai Jack's Genndy Tartakovsky returns with a new animation that focuses on the dawn of man and high-octane action scenes. It looks to follow Tartakovsky's previous works in that the main character, this time a caveman, doesn't communicate much. But it features the Protoman's journey in surviving and all the brutality that entails.
Why it's worth your time: The animation here looks gorgeous, and it has a caveman competing with a dinosaur to kill a mastodon. It's so unmerciful but in the best way possible. The color of blood pops well, and the artistic choice for no dialogue will only immerse audiences in the visuals even further.
Watchmen (October 20, HBO)
It appears the original members of Watchmen's legacy live throughout society, as a lot of their iconography have been adopted by numerous figures. The police uniforms share the same colorway as Silk Spectre's outfit and a clandestine militia use Rorschach's face to hide their identity. We also get a glimpse of an older Ozymandias, played by Jeremy Irons.
Why it's worth your time: Damon Lindelof notwithstanding, we were skeptical that this show should've ever been made. That is, until we realized this "remix" of the story takes place years after the original comic, meaning this film carries the touch of the original story with a spin on its original themes. We're in. But please, don't let John Cena be Doctor Manhattan.
Mrs. Fletcher (October 27, HBO)
A divorced woman (Kathryn Hahn) rediscovers her love life by embracing a sexy new persona and finds that her world is full of unexpected and complex opportunities that involve sex.
Why it's worth your time: Kathryn Hahn (Step Brothers, Anchorman, Bad Moms) is one of the funniest actresses in Hollywood right now. But she has been for a while now, never really getting the spotlight in films and movies, and being delegated into playing the crazy secondary character who steals the show, but not enough to break being typecast. Now she's a leading woman on a premium network. We're hoping the series will find its audience, cause we're sure it's going to be funny.
Silicon Valley: Season 6 (October 27, HBO)
The 6th and final season of HBO's Silicon Valley will see Richard Hendricks (played by Thomas Middleditch) do a Zuckerberg-like appearance in front of Congress to address the issues of mishandled user data by the tech industry. Just like Facebook's Mark Zuckerberg, Richard is beyond nervous about how to answer the panel's concerns, and in true Richard fashion, he mumbles and stumbles to just even begin to get his point across. The season looks like it will deal with the fallout of Richard's failure.
Why it's worth your time: What's truly hilarious about this show is how it started out as satire, and just like the world of politics, the jokes began to mirror real-life events a bit too well. It now appears after losing a main cast member in TJ Miller and just before the tech world officially jumps the shark with its own indiscretions, the series is bowing out. Truth is sometimes stranger than fiction.