These Are the Best Artworks Releasing This Week
Parra paintings, Gia Coppola photography and more.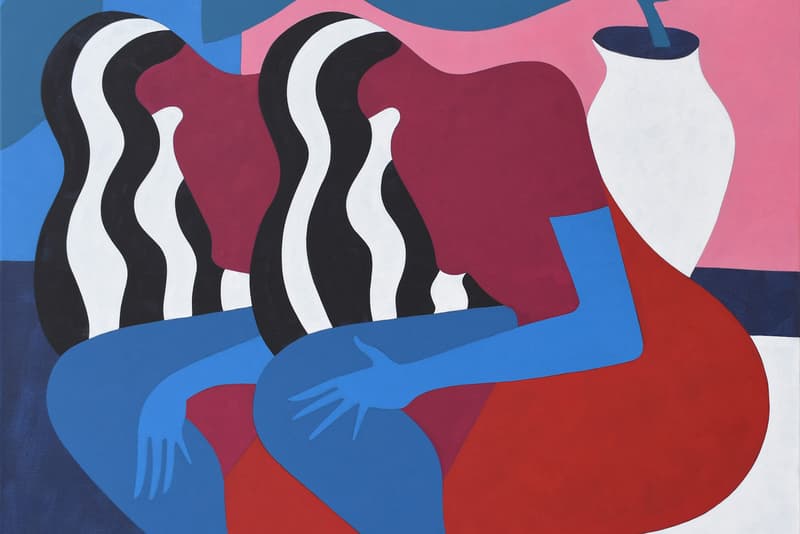 Every week we spotlight the best art releases weekly by notable artists, galleries, museums and contemporary art platforms across the globe. Listed items typically encompass limited edition artworks, prints, collectible figures, collaborative merchandise and more.
For this week's installment: Parra releases new acrylic on canvas paintings, Gagosian launches its Online Viewing Room spotlighting new works by Sterling Ruby, Tappan Collective purveys a selection of photographs by Gia Coppola, eBay kicks off its Artober sale of artworks with Yoshitomo Nara and tokidoki, and Kidrobot partners up with visual artists for a collaborative series of 'Dunny' figures.
View the full list below.
Parra Drops a New Series of 2019 Paintings
Release Date: Available now on Parra's website
Release Price: E-mail ben@constantartists.com
Acclaimed Amsterdam-based artist Parra recently took to his Instagram to unveil a series of new acrylic on canvas works. The artist is currently selling a total of six paintings on his online shop, portraying his signature palette of red, blue, white, and black tones. The compositions of these freshly-unveiled pieces include still lifes and minimalist subjects set against abstract interiors.
Gagosian Launches Sterling Ruby Works in Online Viewing Room
Release Date: Available at Gagosian's Online Viewing Room
Release Price: Starting at $45,000 to $600,000 USD
Last month, Gagosian announced its latest Online Viewing Room series that coincides with Frieze London 2019. The highlighted artist is interdisciplinary creative, Sterling Ruby, who teamed up with the gallery to launch a selection of large-scale paintings. Ruby's ethereal compositions in acid-induced colors are observed across the series that ranges in price from $45,000 to $600,000 USD.
Tappan Collective Releases Gia Coppola Photography
Release Date: Available now on Tappan Collective's website
Release Price: Starting at $250 USD
Contemporary art seller Tappan Collective continues to deploy a high-quality selection of artworks. One of the newly-released pieces includes a selection of fine art photography by acclaimed director and photographer, Gia Coppola. Coppola's photographs spotlight intimate portraits of close friends including up-close snapshots of spontaneous moments. Sizing options begin at 16 x 24 inches for select images. Not to mention each photo can arrive in black, white, or natural frames.
ebay Will Drop New Yoshitomo Nara & tokidoki Pieces
Release Date: Select works available now on eBay's Artober website
Release Price: TBC
This Tuesday, eBay will launch a series of art sales throughout the month of October. The e-commerce giant is partnering with Yoshitomo Nara, Simone Legno of tokidoki, Hank Willis Thomas and Carlos Rolón to offer limited, exclusive artwork from each artist. The online marketplace will drop new art pieces each week with a portion of sales benefiting an organization selected by the featured artist. Highlights include Nara's new piece titled 'Marching on a Butterbur Leaf' that will be available for $150 USD in an edition of 1,000 as well as tokidoki's 'Unicorno' art object that will release in an edition of 500 with a price tag of $40 USD.
Kidrobot Releases Collaborative 'Dunny' Figures with Artists
Release Date: Available on Kidrobot's website
Release Price: $12 USD
The perennial collectible toy manufacturer, Kidrobot, recently announced its latest collaborative series of 'Spiritus Dea Dunny' figures with well-recognized visual artists. Highlighted collectibles include the 'Moirai Dunny' by Stickymonger, the 'Azer Ava Dunny' by Mia Alvarez, among others. The first 50 orders at Kidrobot.com will have a chance to snap up a limited edition version of Stickymonger's design added to their purchase.