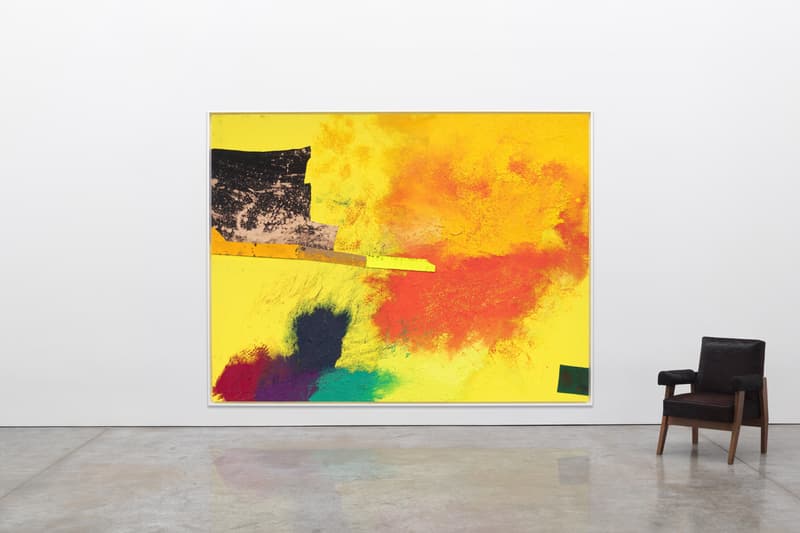 Rare Sterling Ruby Artworks Will Hit Gagosian's Online Viewing Room
Alongside the artist's upcoming Gagosian London show.
---
Gagosian is set to debut an expanded Online Viewing Room during Frieze London 2019 that will sell a selection of seven artworks from Sterling Ruby's personal archive, including one new painting and one new sculpture. The series' expansion follows successful runs during Frieze London 2018 and Art Basel Hong Kong 2019, where a painting by Albert Oehlen sold for a world record price.
Developed in collaboration with Sterling Ruby, the upcoming online installment will continue to investigate how artists can best reach a virtual global audience. "I admire Gagosian's constant exploration into how art can reach an audience," says Ruby. "Gagosian has created some of the strongest exhibition spaces throughout the world, and now, with the Online Viewing Room, the audience further expands into one not limited by geography."
Ruby has also selected seven works by historical artists to each be shown alongside one of his own works, creating a dialogue between past and present. The Ruby artworks on sale will range in price from $45,000 to $600,000 and will each represent a pivotal moment in the artist's multidisciplinary career.
The Online Viewing Room will be open from September 27 until October 8 in conjunction with Ruby's solo booth at Frieze London and his solo exhibition of sculptures opening October 2 at Gagosian's London gallery space. Sign up for updates over on the Online Viewing Room's website.
Elsewhere in art, take an exclusive look inside KAWS' massive "COMPANIONSHIP IN THE AGE OF LONELINESS" exhibition.