YNW Melly Shares 'We All Shine' Project, Drops "Mixed Personalities" Video Featuring Kanye West
The Florida native is about to be a household name.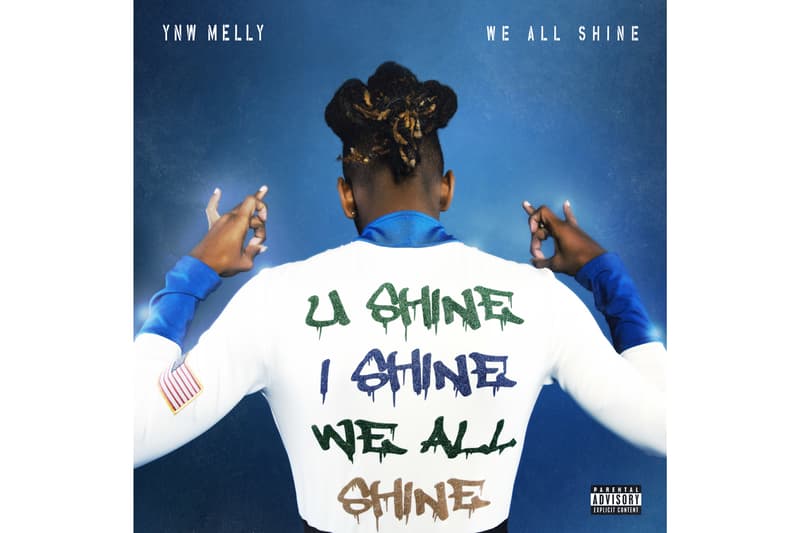 YNW Melly releases We All Shine, his latest project via 300 Ent. The 16-song LP features Kanye West and Fredo Bang, showcasing Melly's penchant for making melodic street records and love songs.
Hailing for Florida, the 19 year-old upstart is one of the most exciting new artists in music right now, and is already catching the eye of big name superstars. To go along with the full-length, Melly drops the video for "Mixed Personalities," a single off the project that features Kanye. The visual for the C Clip Beatz-produced was directed by go-to music video director, Cole Bennett.
We All Shine follows up YNW Melly's critically-acclaimed EP, I Am You that dropped in September 2018. He has accumulated over 165 million views on YouTube with stands out tracks such as "Murder On My Mind," "Virtual," and "Melly the Menace."
Stream the album and watch the music video below.
TRACKLIST - WE ALL SHINE:
1. "City Girls"
2. "No Heart (Love No More)"
3. "Rolling Loud"
4. "Robbery"
5. "Beat A N*gga Block"
6. "Hold Up (Wait 1 Min)"
7. "No More"
8. "No Holidays"
9. "Mixed Personalities" Ft. Kanye West
10. "Why You Gotta Walk Like That???"
11. "F*ck PNC Bank"
12. "Ingridientz" Ft. Fredo Bang
13. "Curtains (Burtains)"
14. "Control Me"
15. "Alarm"
Bonus "Track: Butter Pecan"