Prada Channels Mad Scientists for FW19
Throwback silhouettes upgraded with eye-grabbing graphics.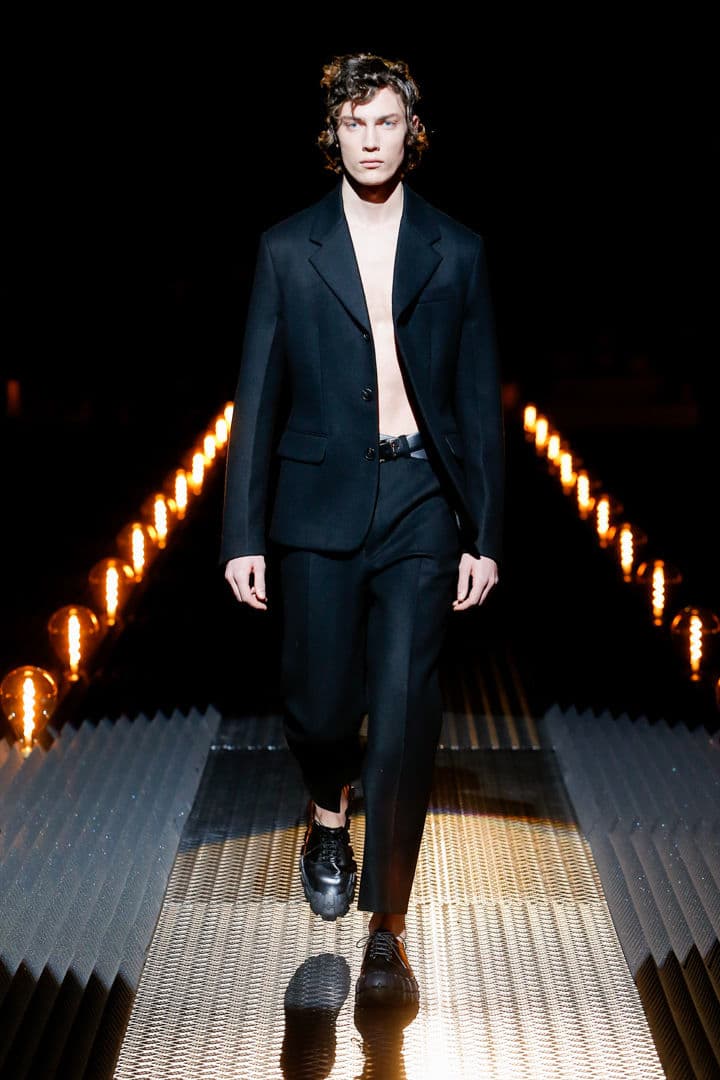 1 of 28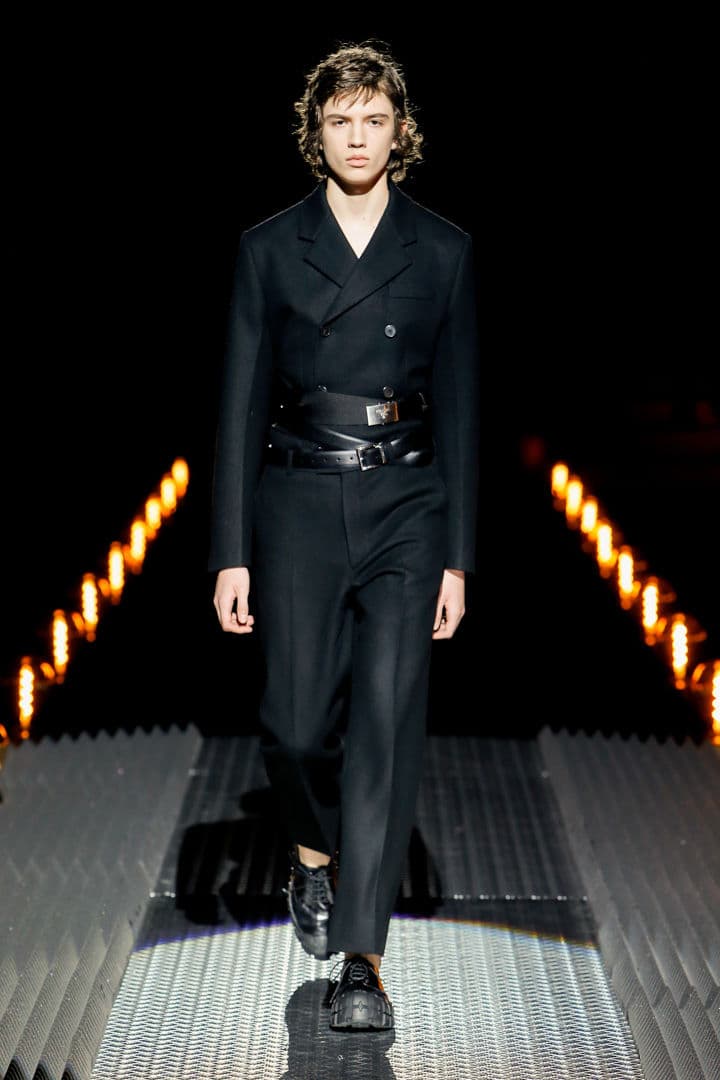 2 of 28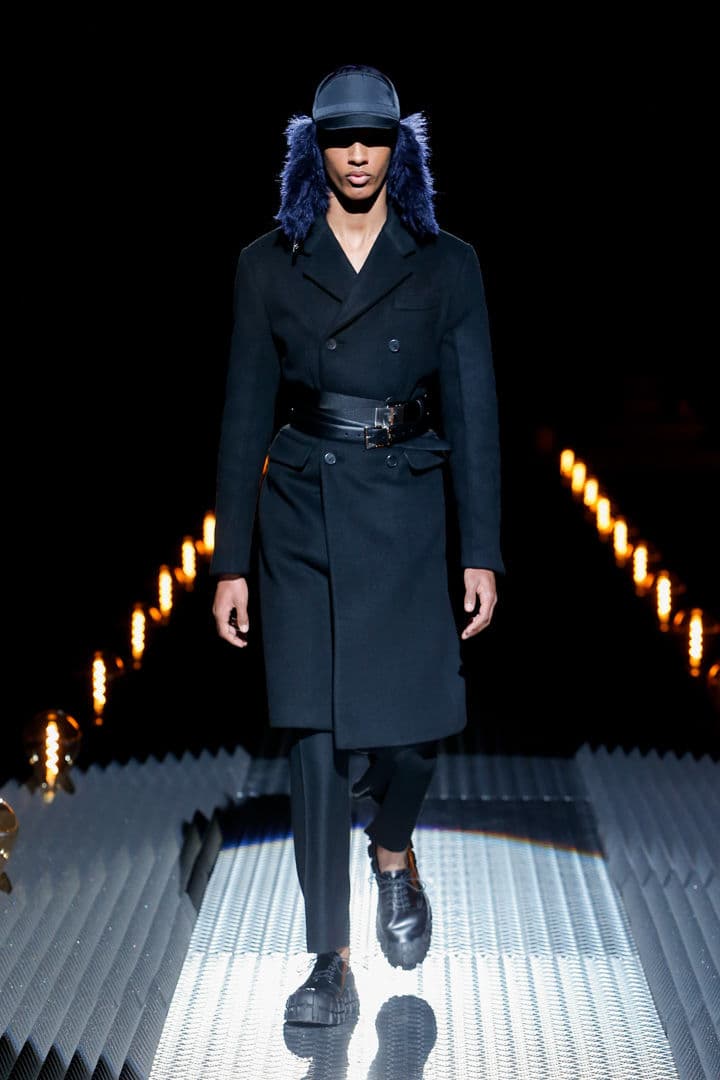 3 of 28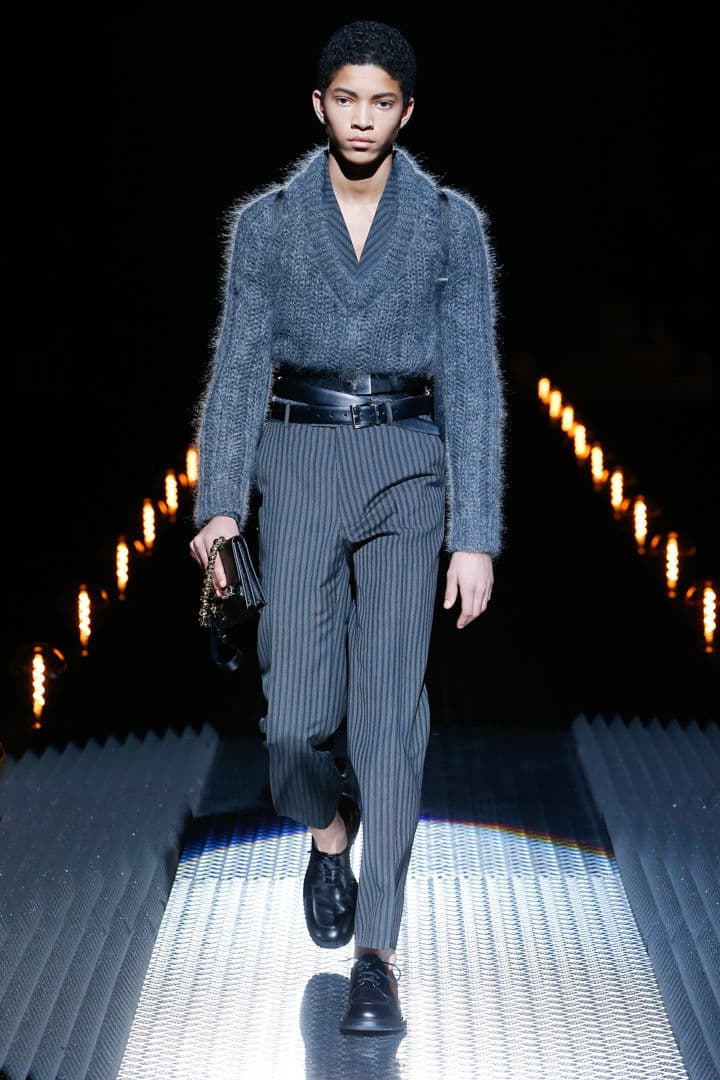 4 of 28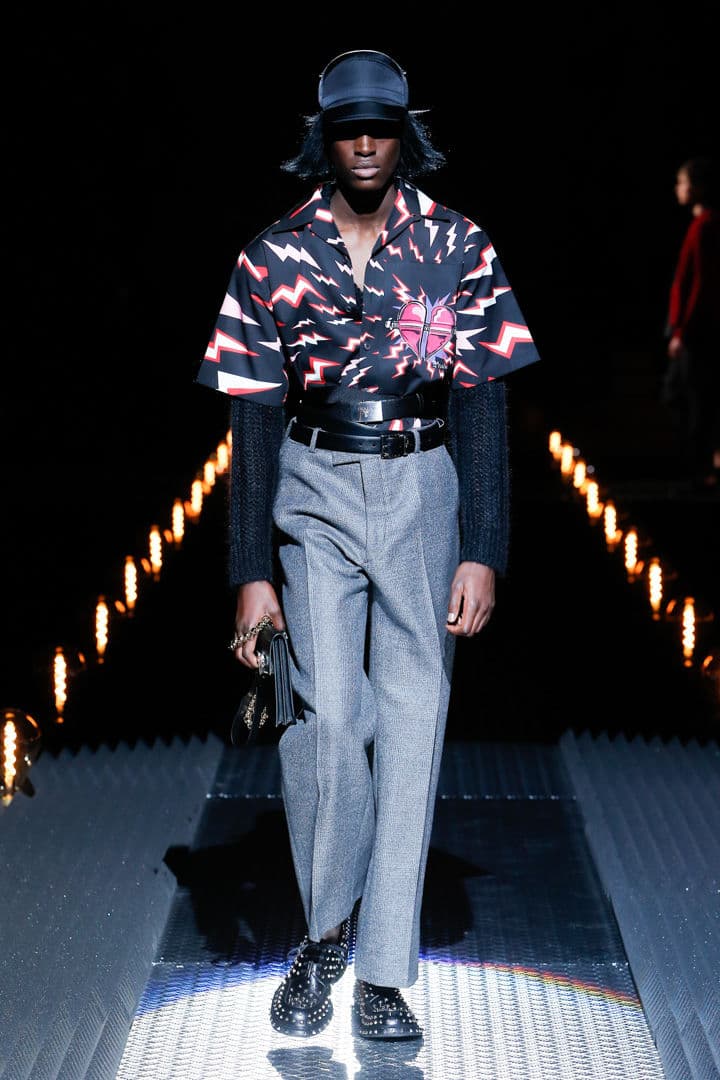 5 of 28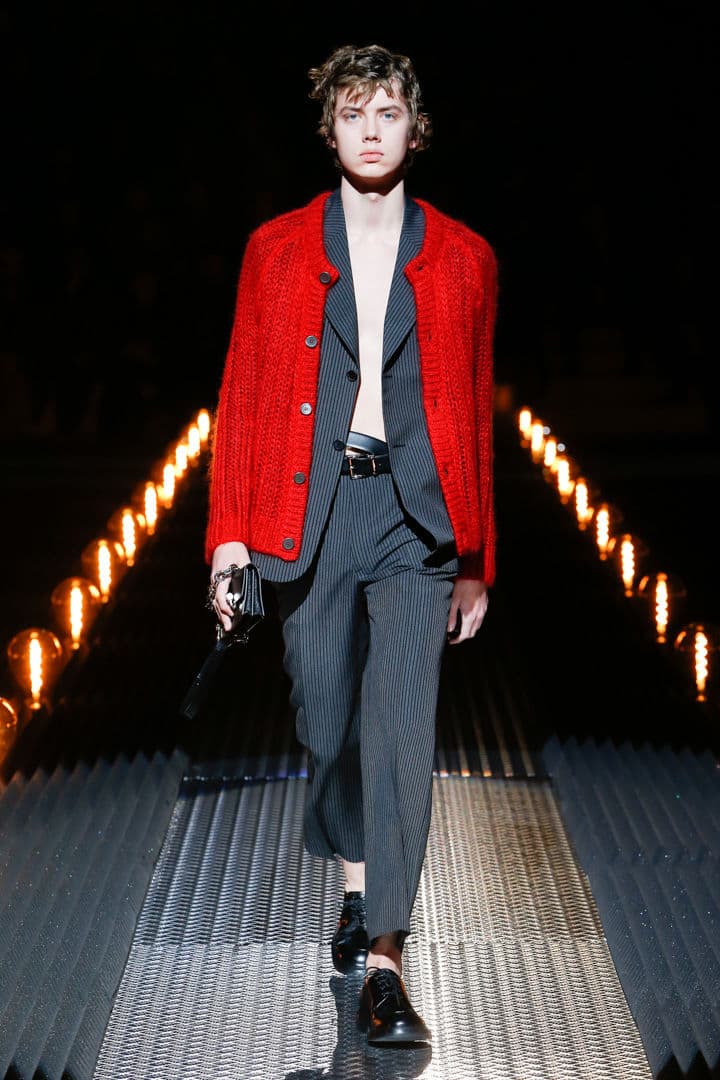 6 of 28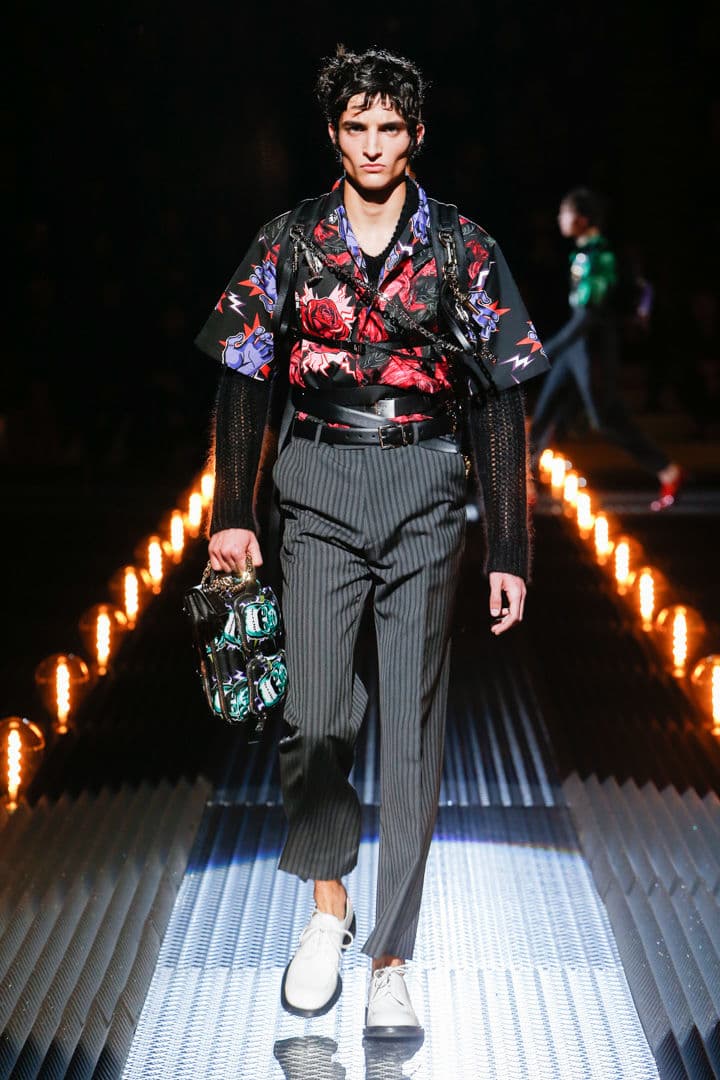 7 of 28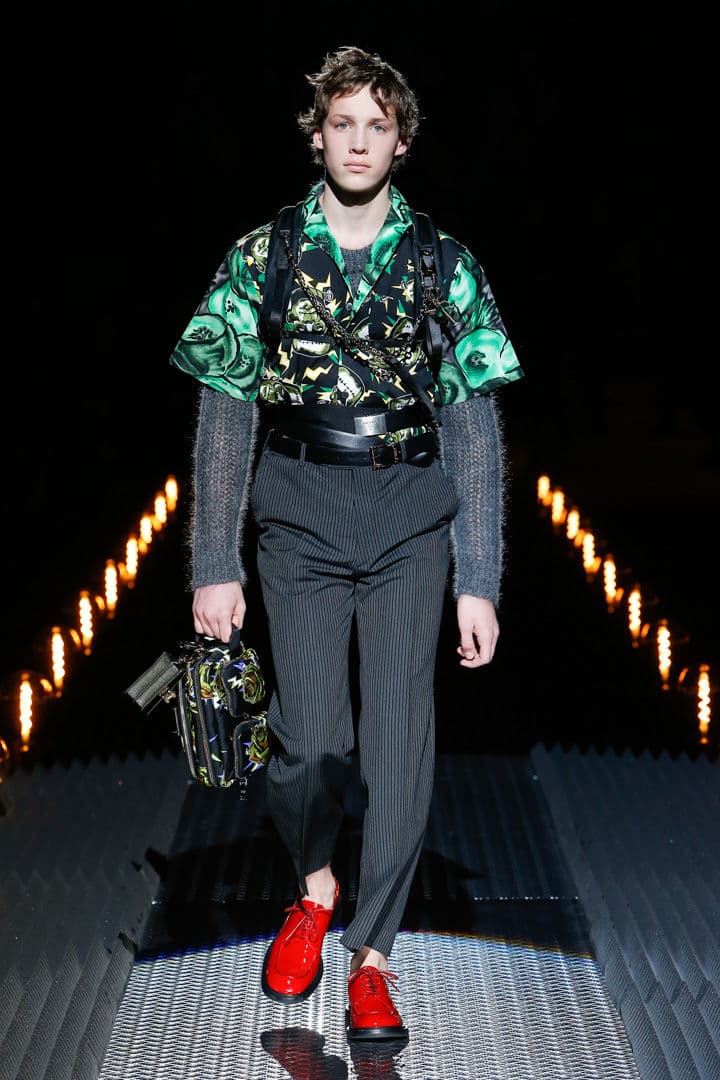 8 of 28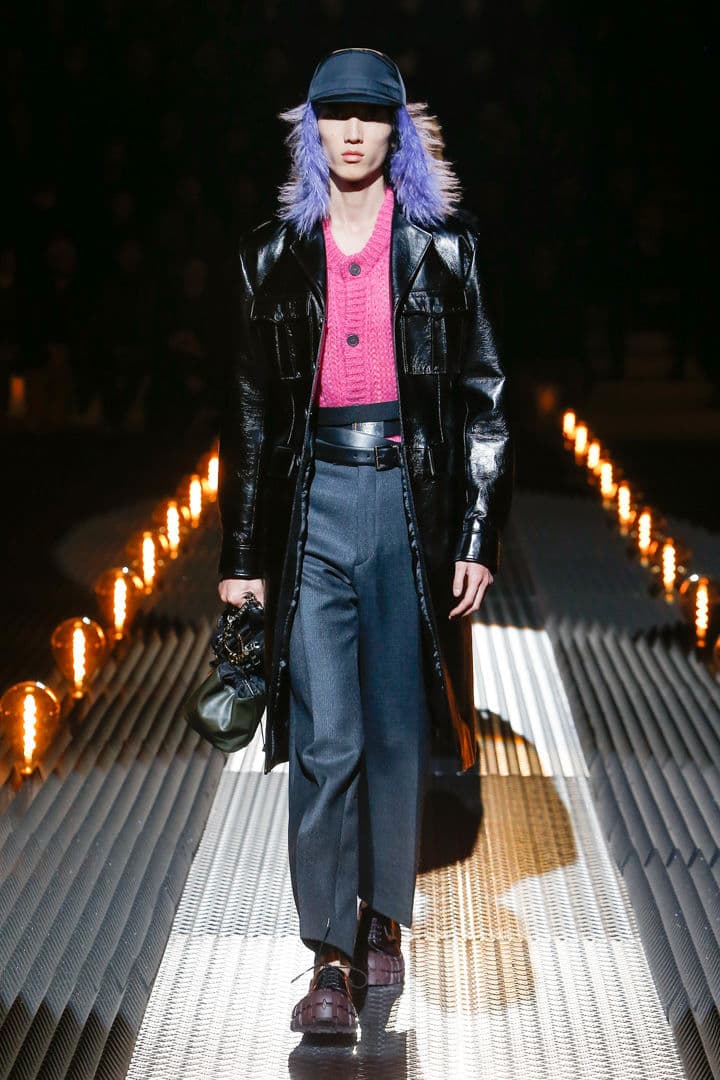 9 of 28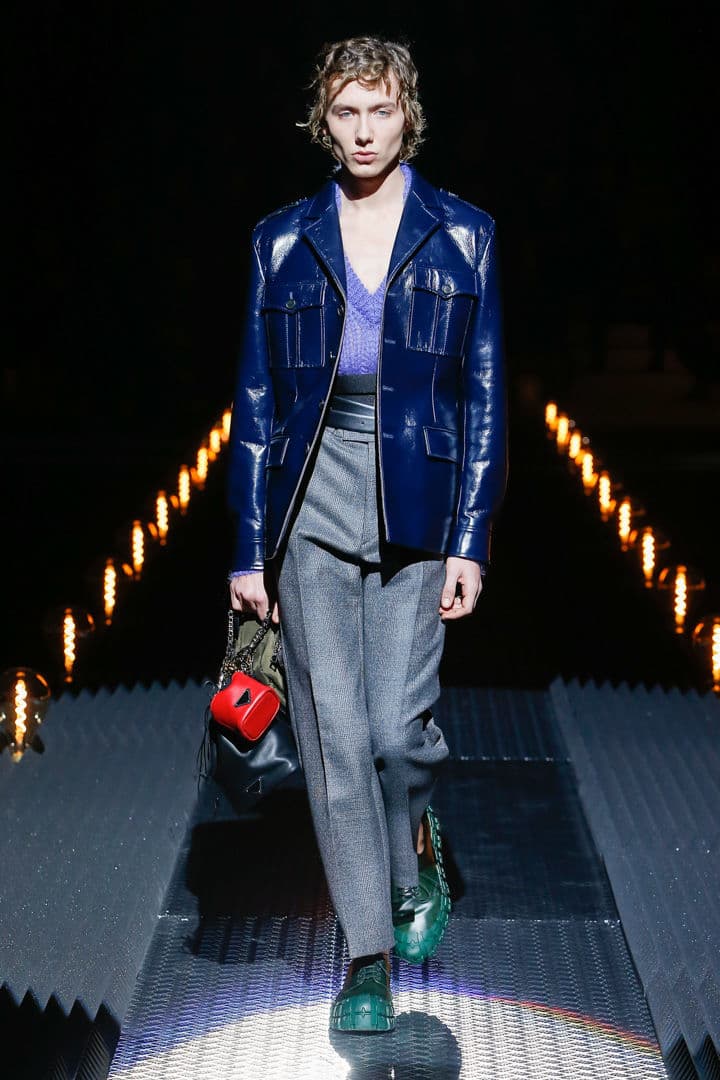 10 of 28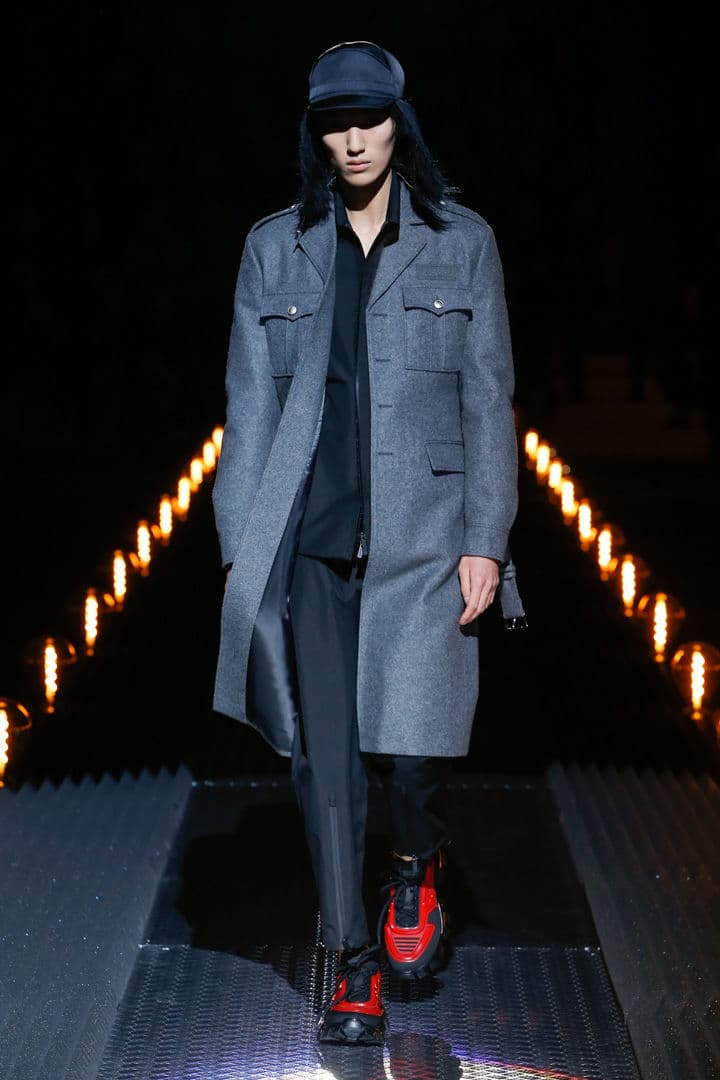 11 of 28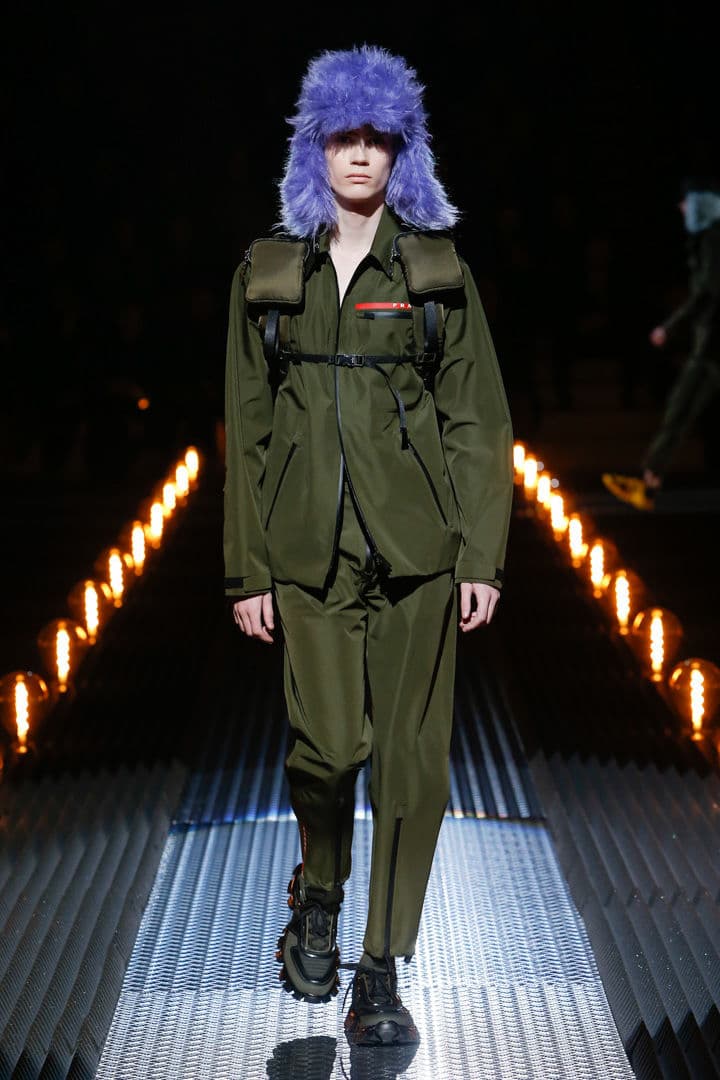 12 of 28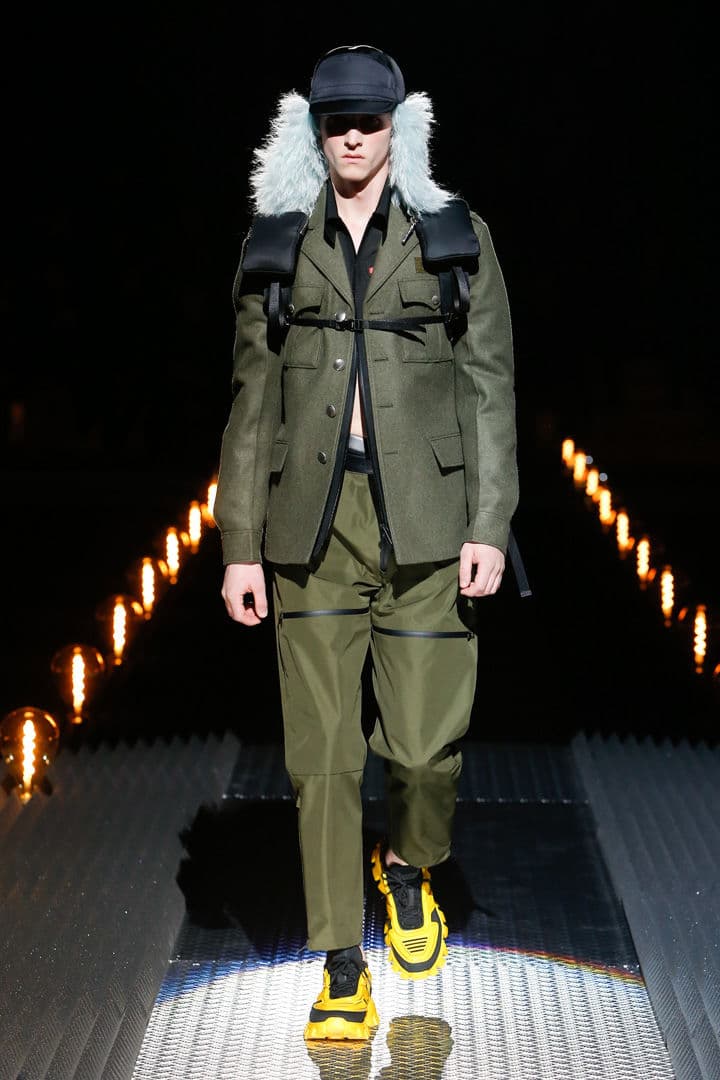 13 of 28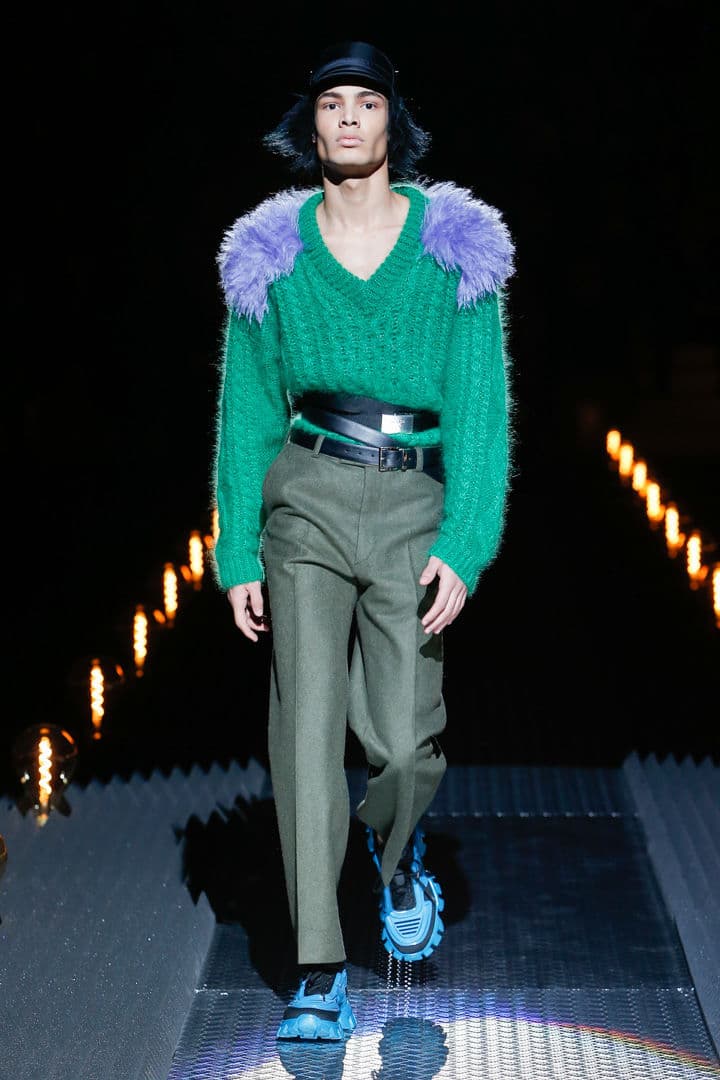 14 of 28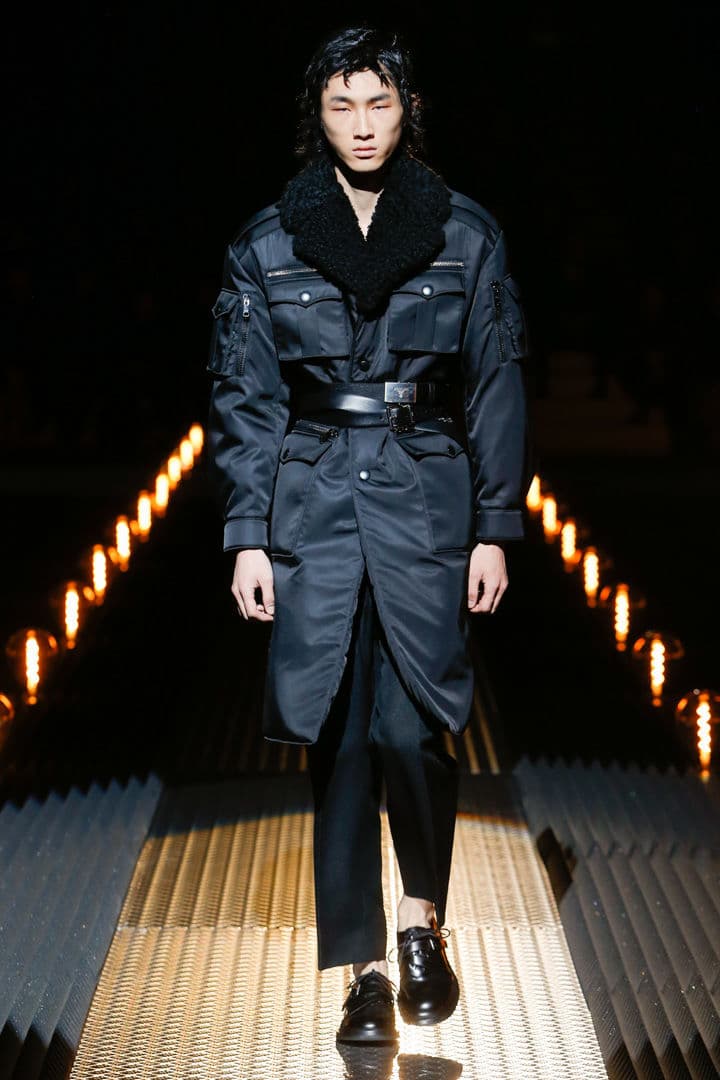 15 of 28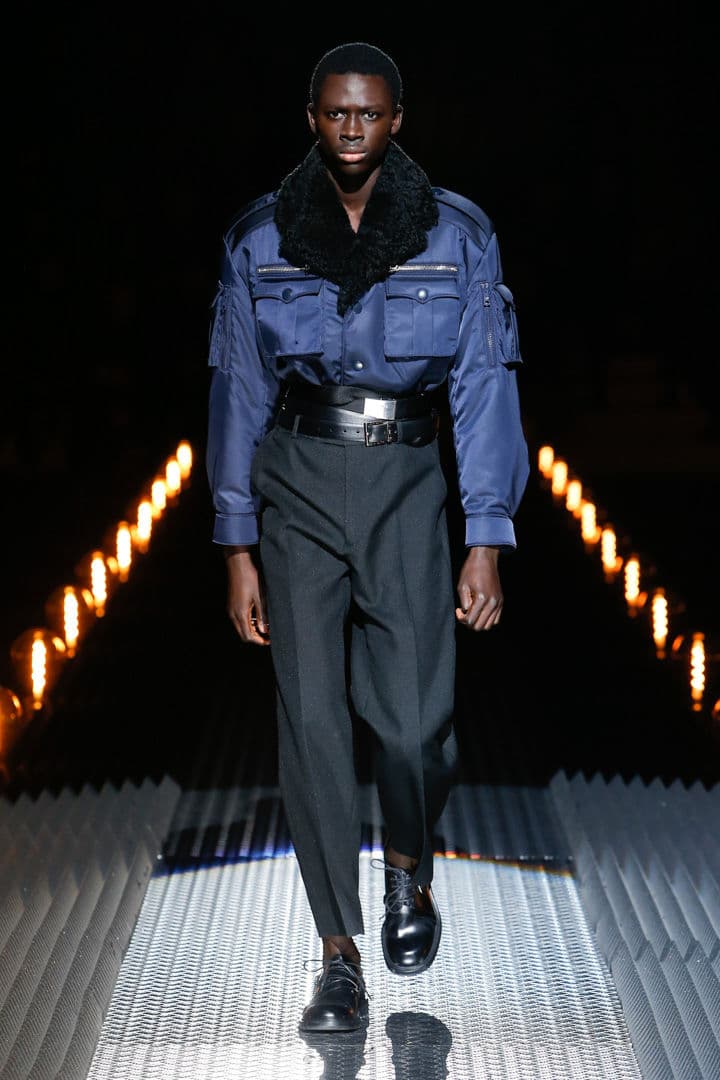 16 of 28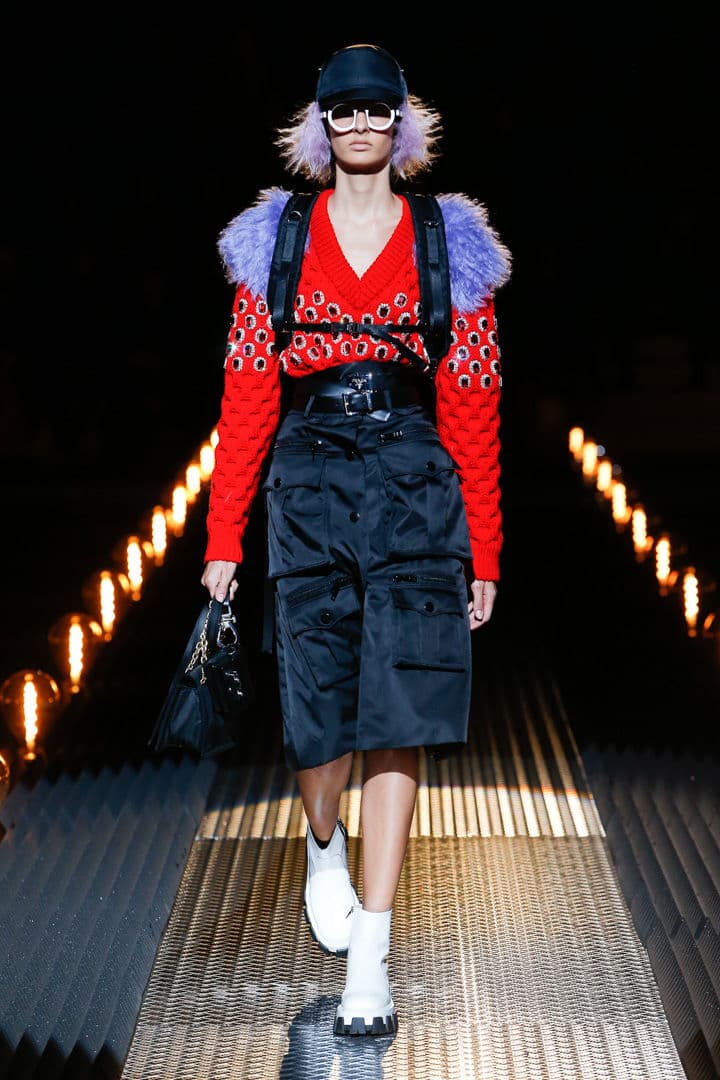 17 of 28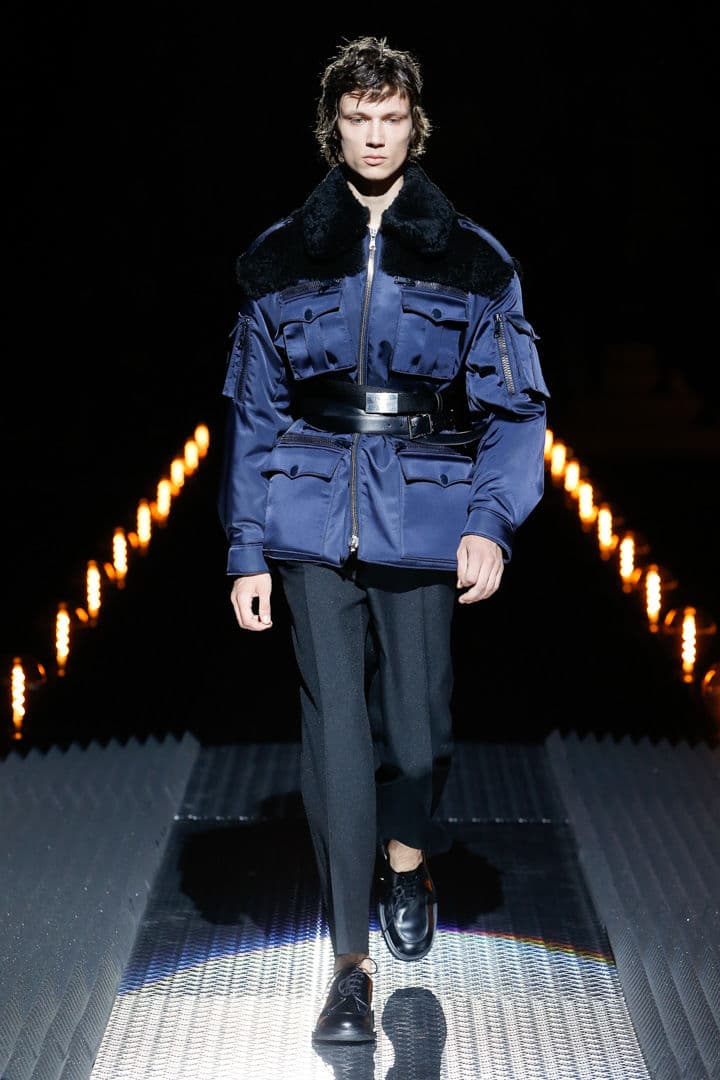 18 of 28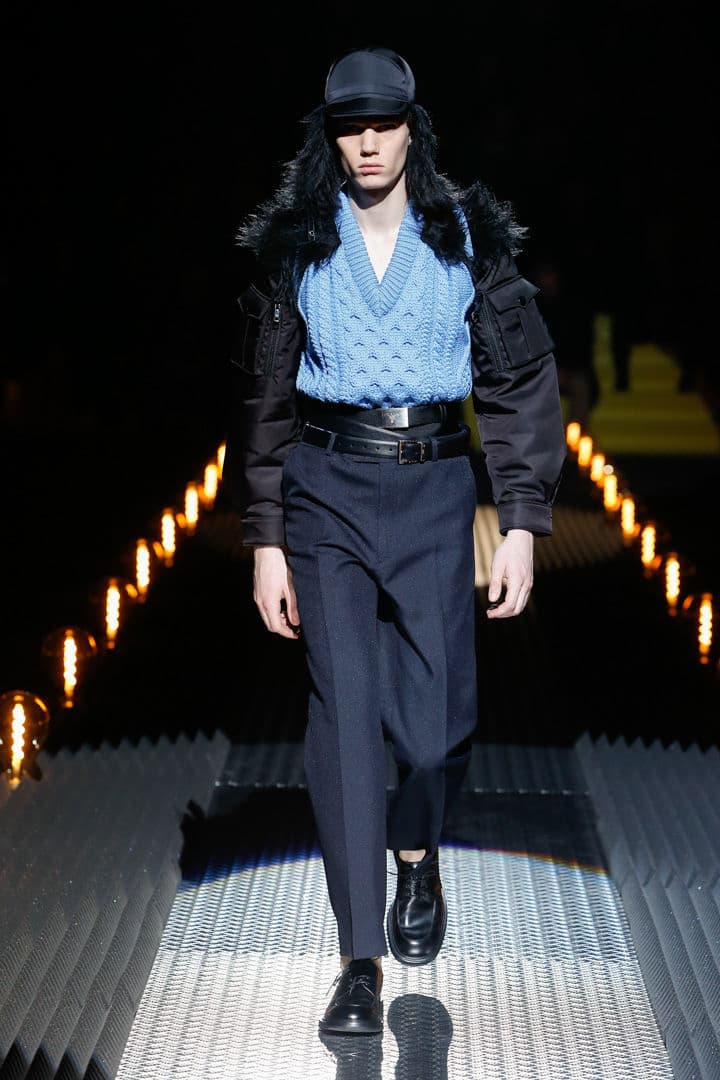 19 of 28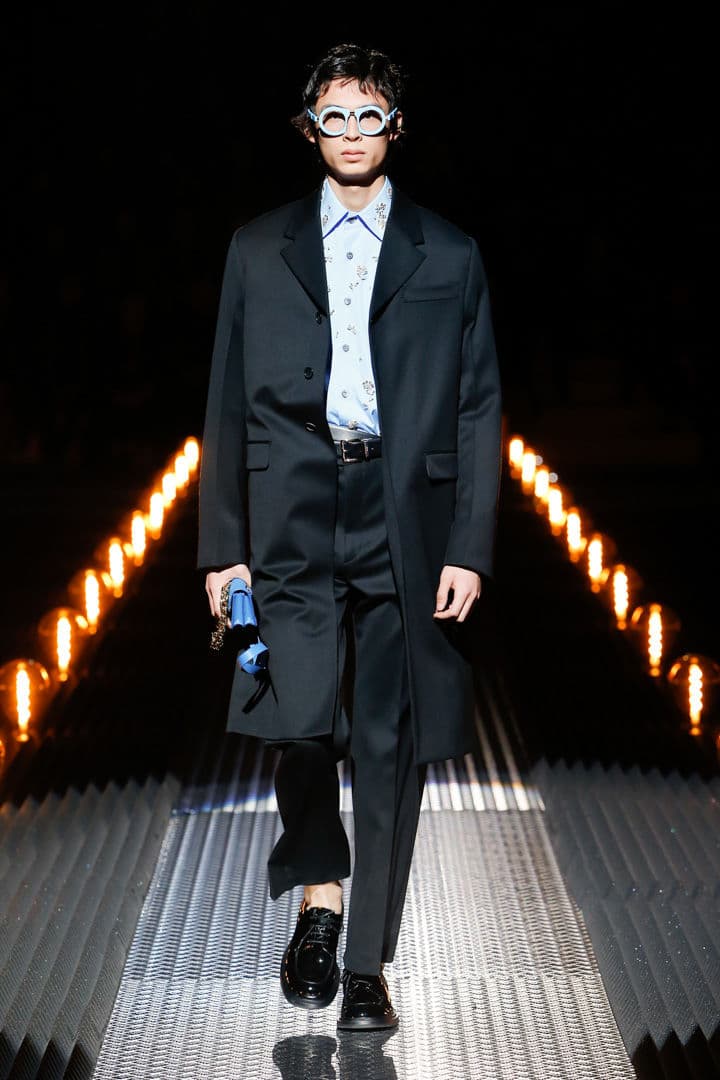 20 of 28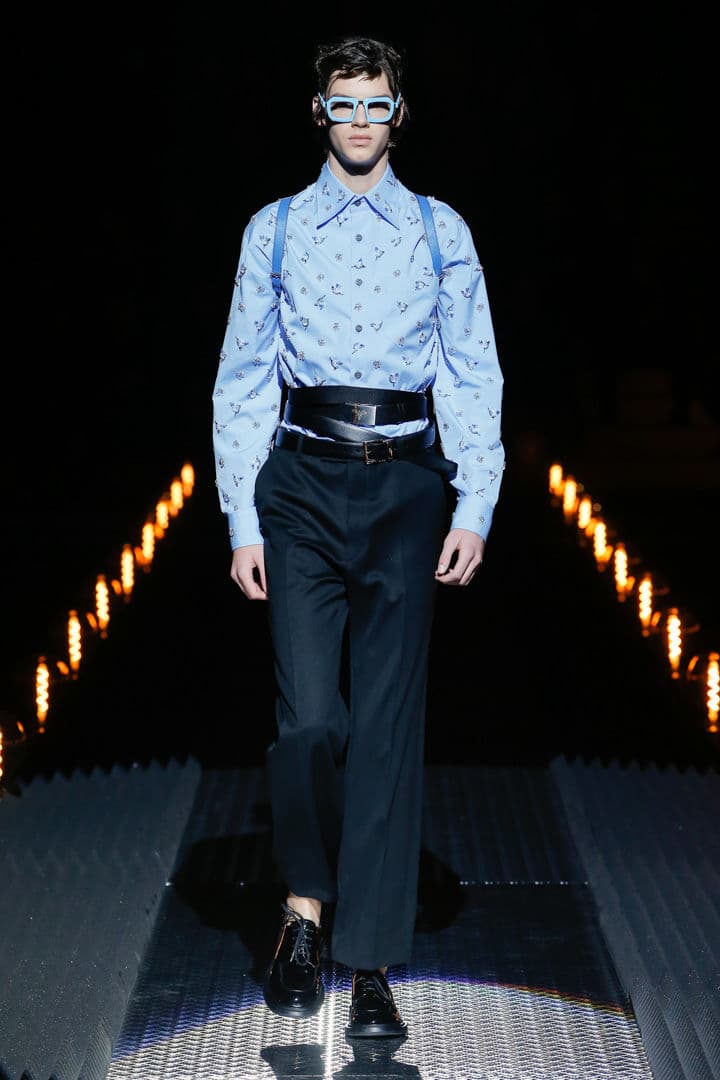 21 of 28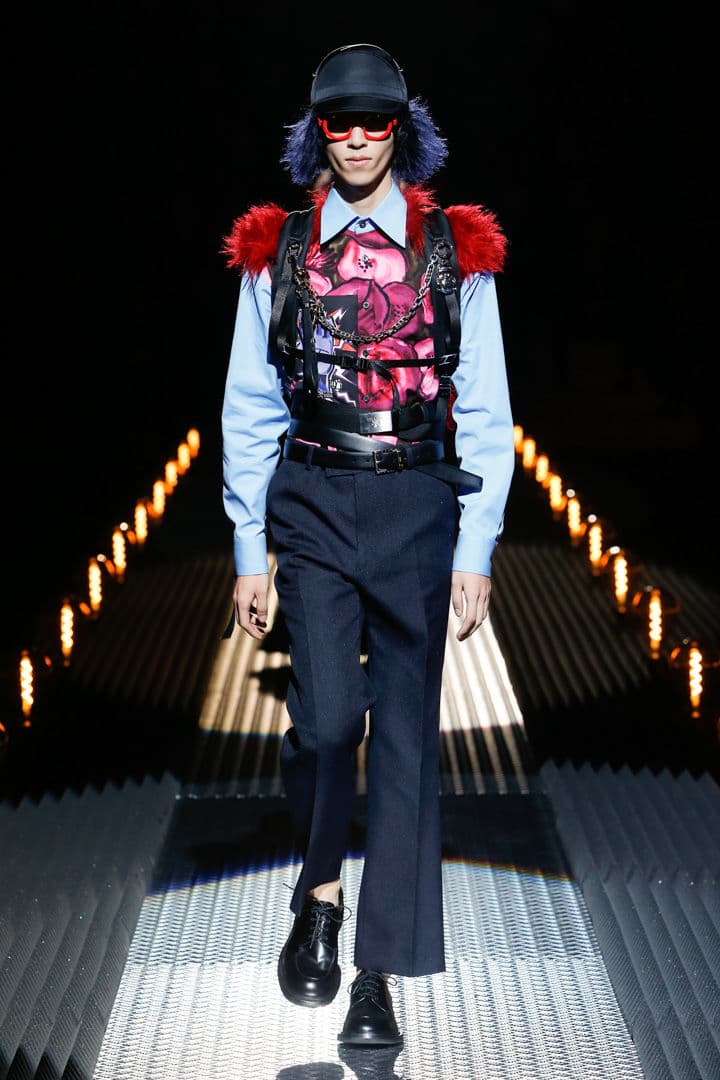 22 of 28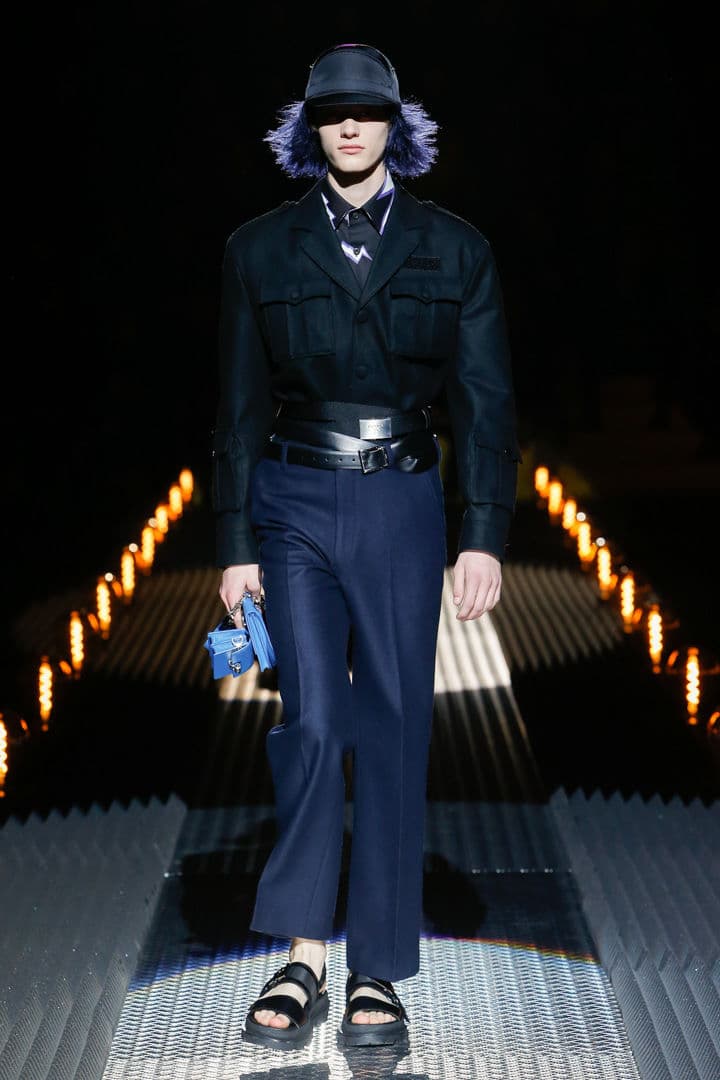 23 of 28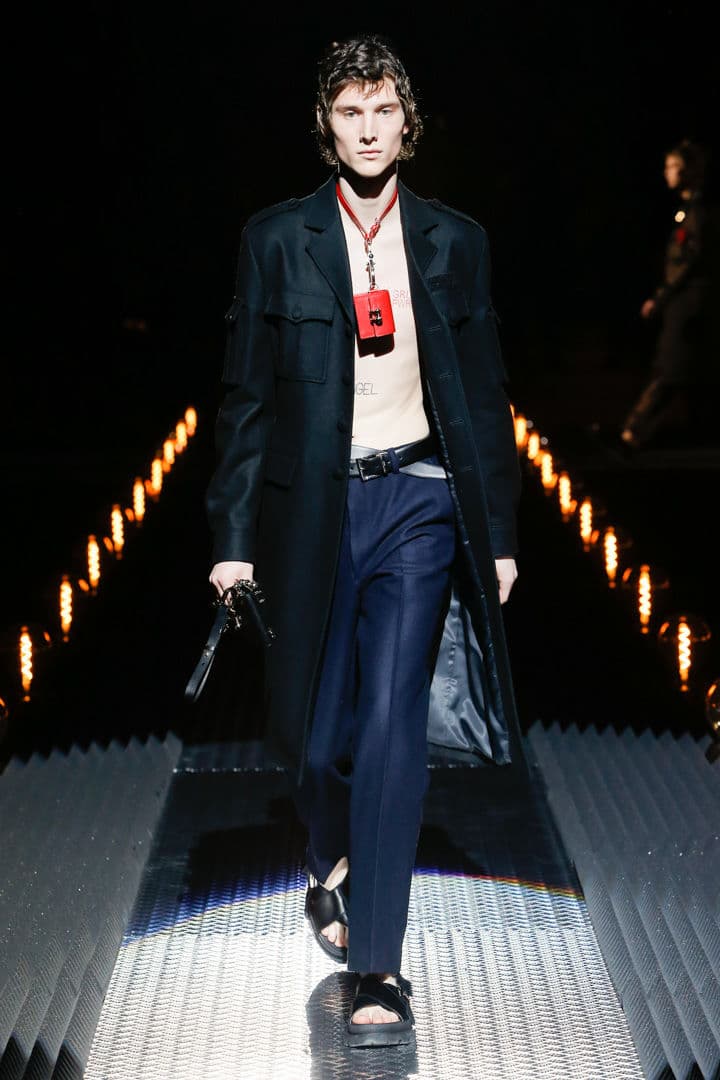 24 of 28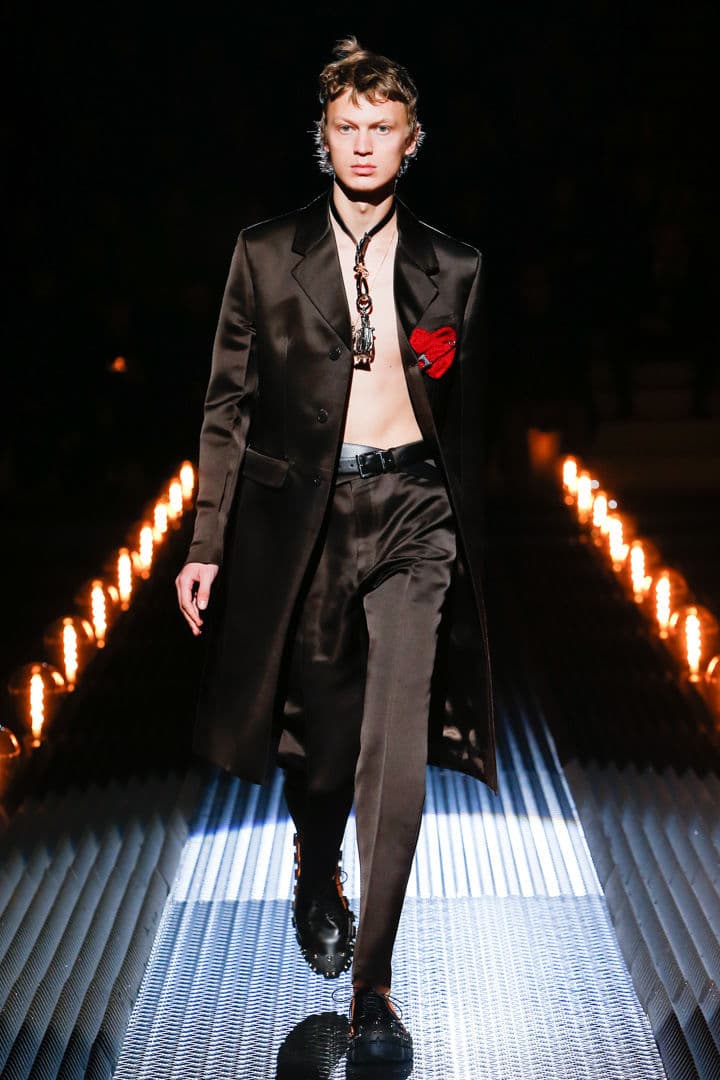 25 of 28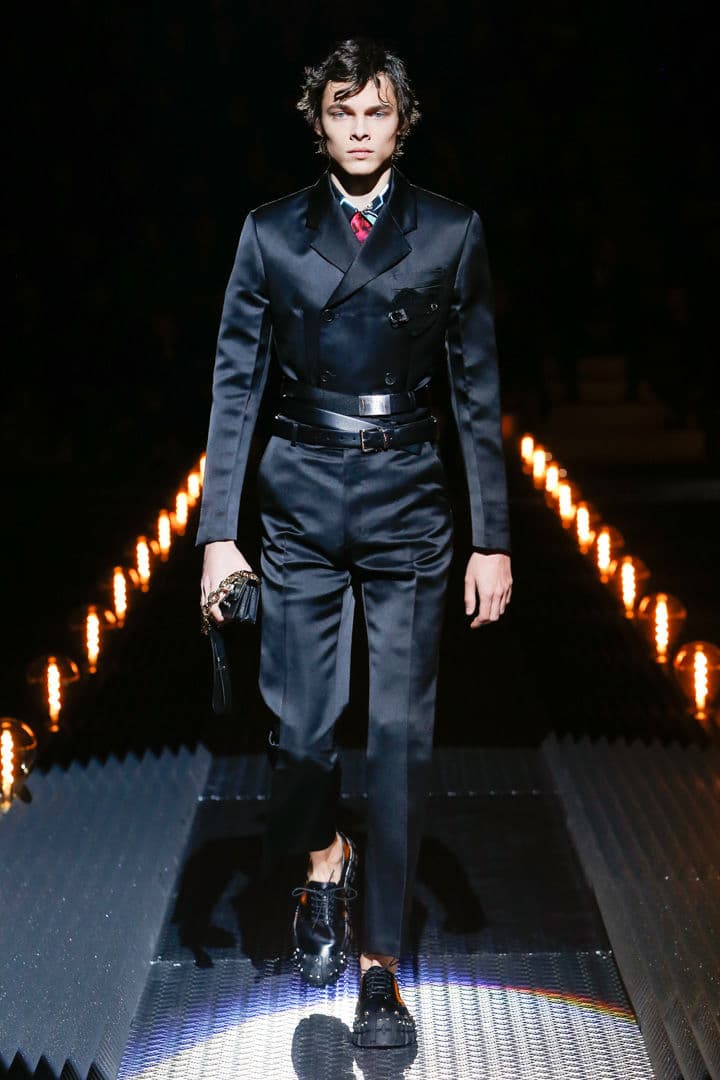 26 of 28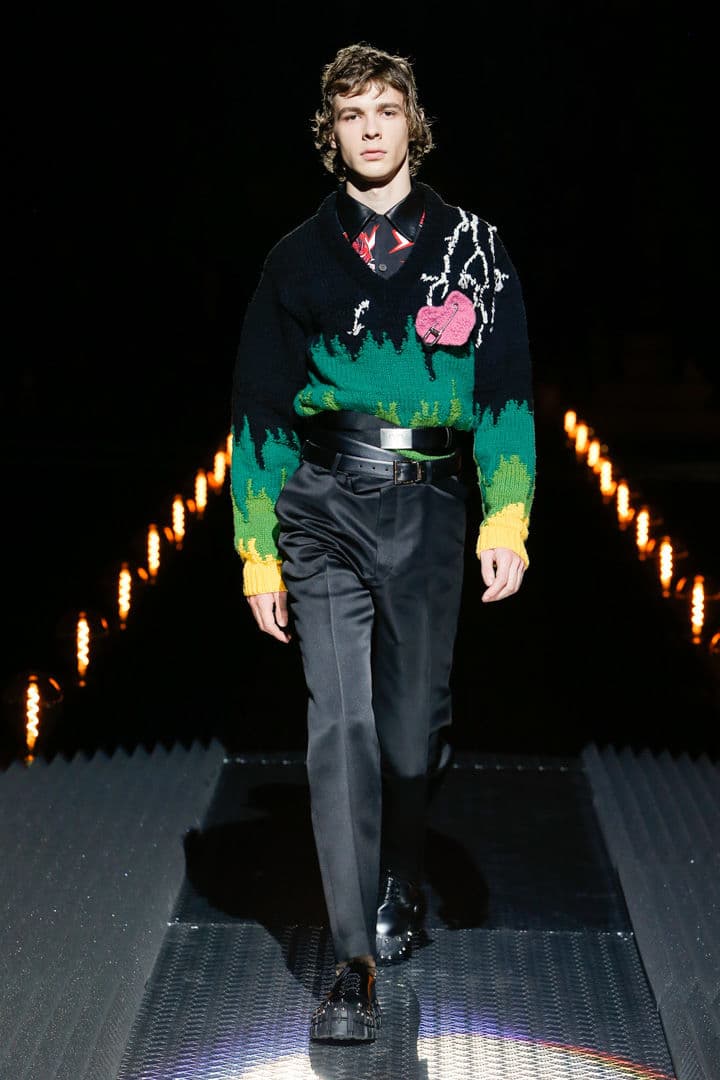 27 of 28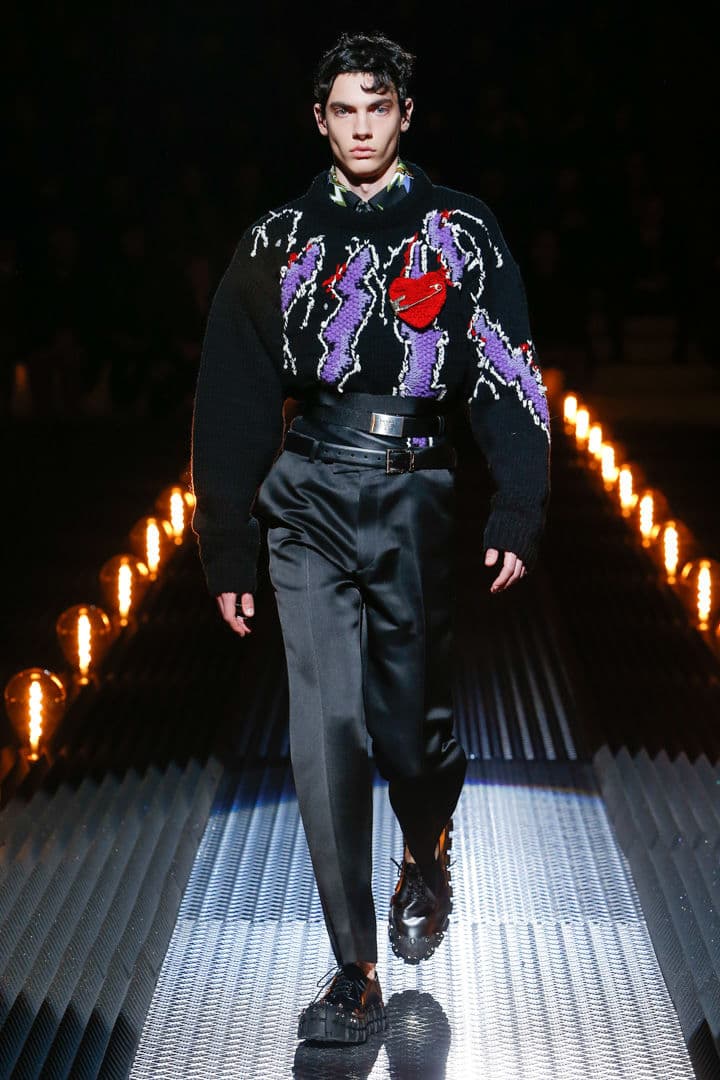 28 of 28
Prada enjoys playing with off-kilter themes for its runway presentations, with Fall/Winter 2019 realizing one of the house's most unusual reference points to date. Miuccia Prada drew infleunce from "Frankenstein to The Rocky Horror Picture Show and all those movies," as she told Vogue: ""Basically it had to be a romantic show. And mainly I was interested in the understanding of humanity: weakness and the more delicate and naked aspects of humanity also. … But to make it not boring … we borrowed the symbols of trashy horror movies."
As such, sci-fi flair blends with military-indebted items like olive drab field shirts, bomber jackets, cargo pants and pouch-laden bags, undercutting the functional bent with plush wools and the sheen of Prada's signature nylon. Furry headwear and sweaters, chunky footwear and lightning bolt imagery reaffirm the monster movie influence, furthered by mad scientist eyewear, playfully contrasted against a series of trim suiting and pleated trousers. Prada's boxy graphic shirting returned, complete with matching bags, aiding to enliven the muted navy, olive, black and grey clothing.
Check out the men's runway looks above and watch the show in its entirety below.
For more from Milan Fashion Week, check out Versace's colorful collection.