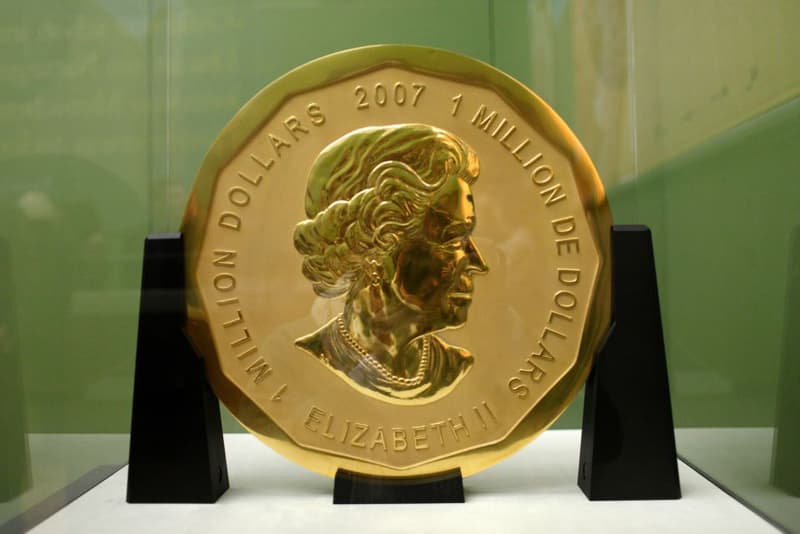 1 of 2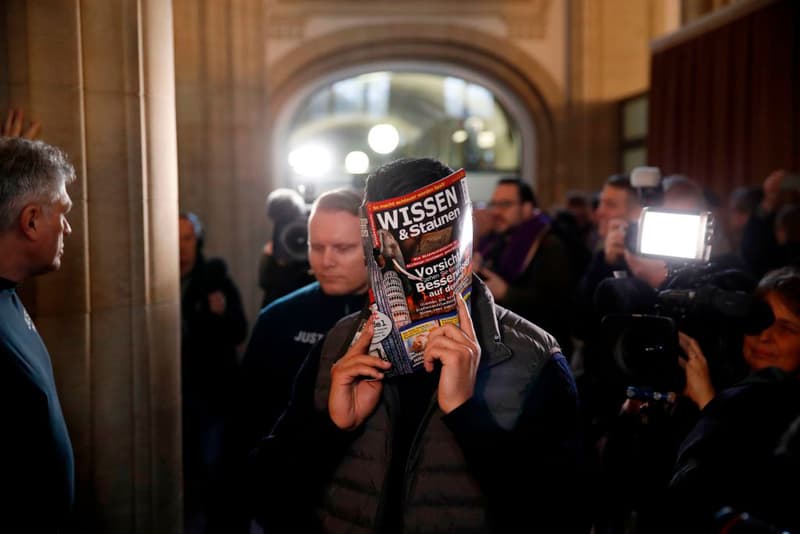 2 of 2
Suspects Accused of Stealing Bode Museum's 220-Pound Gold Coin Go on Trial
With a market value of nearly five million USD.
---
Four men have gone on trial at Berlin's regional court after being suspected of stealing a 220-pound solid gold coin from the Bode Museum back on March 27, 2017. Billed as the world's largest by the Canadian Royal Mint, the 100kg "Big Maple Leaf" currently has a market value of nearly five million USD. Surrounding the '17 heist, Arnet reported that the accused suspects ostensibly broke through the museum's second-floor window, used tools to smash a bulletproof cabinet, rolled the coin on a skateboard through the museum, and then placed it inside a wheelbarrow to a getaway car.
Brothers Wayci Remmo, 24,  and Ahmed Remmo, 20, apparently carried out the theft with help from their cousin Wissam Remmo, 22, and a classmate who worked as a security guard at the museum. According to the Guardian,  "the fourth suspect was identified according to German court custom as Dennis W."
Prosecutors have claimed that the coin embossed with a portrait of Queen Elizabeth II will never be found as it may have been melted down by the suspects to use as legal tender. If the four men are found guilty, they will face up to 10 years in prison and will need to pay back the value of the "Big Maple Leaf." Stay tuned for more details as the trial continues.
Elsewhere in art, London's Simon Lee Gallery will soon launch a new exhibition entitled "Metal" that features the innovate sculptures of Richard Serra, Bruce Nauman, and more prolific artists.
Bode Museum
Am Kupfergraben
Berlin, Germany 10117