Official 'John Wick 3' Poster Reveals Movie's Full Title
"Yeah, I'm thinking I'm back."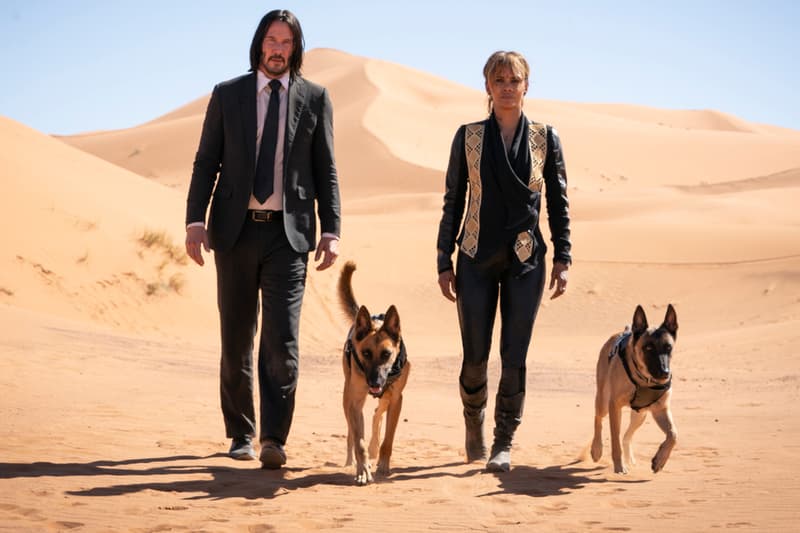 Fans have been waiting for a trailer for the hotly anticipated John Wick 3 for a while now, but ahead of any footage is the reveal of the film's full name alongside its official poster.
The poster showcases Keanu Reeves in front of a glass door that presumably leads to the assassin headquarters the Continental. However, the word "excommunicado" is etched into the door, signaling Wick's rogue status within the Hitman community. It's there where the films full name—John Wick: Chapter 3 – Parabellum can be found.  The film is slated to drop in May, which means a trailer is inbound for the soon to be released film co-starring Halle Berry, Ian McShane, Lawrence Fishburne, and more.
Chad Stahelski, who helped direct the franchise stated in an interview what he wants out of Parabellum. "We want, not so much to go bigger on the third one, but to show you more of the intricacies of the world," he said. "I feel like there are all these different subtleties that I skipped over in Part 2, that I'd like to go back to [with Part 3] and show you the inner workings of different parts of New York."
John Wick: Chapter 3 – Parabellum hits theaters May 16.
In other entertainment news, Netflix has increased its subscription rates throughout all its tiers.
The clock is ticking… #JohnWick3 pic.twitter.com/fWKvHuUs1e

— John Wick: Chapter 3 – Parabellum (@JohnWickMovie) January 15, 2019